VIVA Recharge is the perfect travel mug for coffee and tea lovers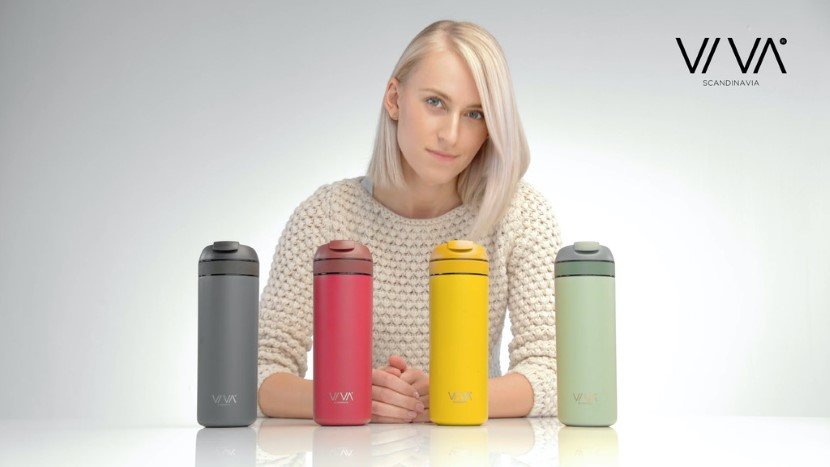 © VIVA via Indiegogo
How many of you are coffee or tea lovers? Yes, almost all of us! Now, how many of you miss your morning coffee or avoid drinking it on the way to office because the original taste vanishes since it gets cold after some time in a normal mug? Do not worry anymore because the perfect travel mug is now here for all coffee and tea lovers. While regular travel mugs only allow you to store and carry your already-made beverage around, Recharge by VIVA gives you an on-the-go beverage maker!
It lets you brew hot and iced tea and gives you just the right temperature to store your drink in. VIVA has incorporated a built-in Smart Brewer into this technology so that you can make your beverage in the same container you wish to carry it in, saving you time and added effort. Since the world is already going through a lot at the hands of increase in plastic usage and climate change, the company's initiative of using plastic-free packaging shows that they have taken sustainability of the environment into account making the product sustainable in today's world.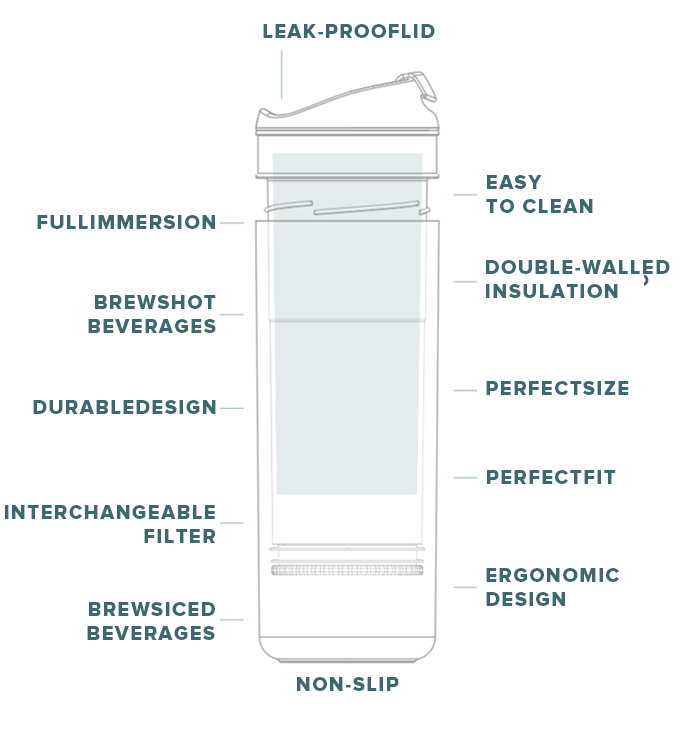 With this 2-in-1 brewer and travel mug, it is easy to whisk up your favourite beverage in a matter of few minutes. Not just that, your iced teas and lattes are bound to stay ready to consume all day while enjoying the ideal temperature as long as the drink is in the mug without having to face the issue of leaking lids.
Speaking of which, VIVA's mug is leak proof and can give you iced tea in less than 5 minutes! It contains interchangeable coffee and tea filters so you no longer need to pick between the two beverages. It allows full leaf immersion and can keep your hot drink hot for 6 hours and the cool ones cold for 12 hours making it the perfect beverage companion!
Innovative and user friendly design features

The innovative double locking flip lid prevents any leaks from the lid. It can also disassemble with ease when you wish to clean it. With full immersion of leaves, water can flow across the leaves easily, giving the drink all the flavour it needs. The double walled insulation helps maintain the temperature of the stored beverage. The travel mug is of the perfect size and its ergonomic design and silicon base keep the mug from slipping off.
7 functions rolled into one travel mug
At a much lower cost, you get to enjoy the luxury of having a travel mug as a:
Tumbler
Teapot
Tea infuser
Iced tea maker
Thermos
Water bottle
Recharge makes it easy to enjoy the exquisite taste of loose leaves and does not even occupy too much of space. Even with a small size, the travel mug allows a maximum capacity. You can make up to 16 ounces (460 ml) of your beverage in the mug and if you remove the infuser basket, then the travel mug is able to hold 18 ounces (520 ml) of liquid inside.
You can control the steeping time to your preference to be able to achieve just the right flavour that you desire. The travel mug has been engineered with a micro filter infuser to allow even the smallest tea particles like hibiscus and rooibos to work their magic!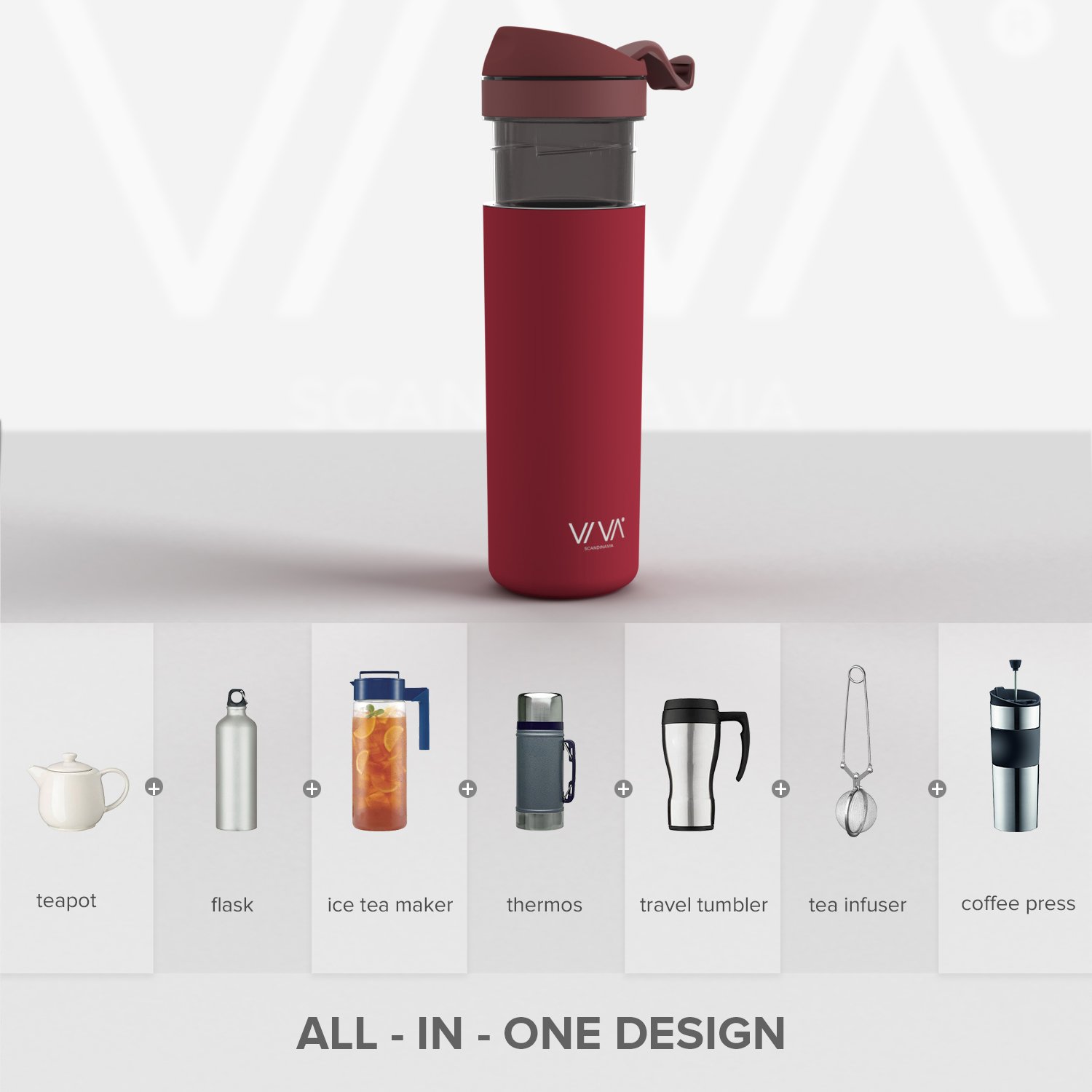 Carry the durable recharge around and use it as a mug
You just had a strenuous workout and now require a cold drink to keep you hydrated? With Rechargeable, you never have to worry about running out of cold water. Use the Smart Brew Basket and voila! In a matter of minutes your hot/cold water will turn into the beverage of your choice. Removing the infuser basket gives an added 2 ounces allowing you to make Grande drinks. On another note, you're saving the environment by eliminating plastic. It's a win-win.
The body of this travel mug is made of German medical grade stainless steel. It is known to be the most durable stainless steel available and does not break or rust.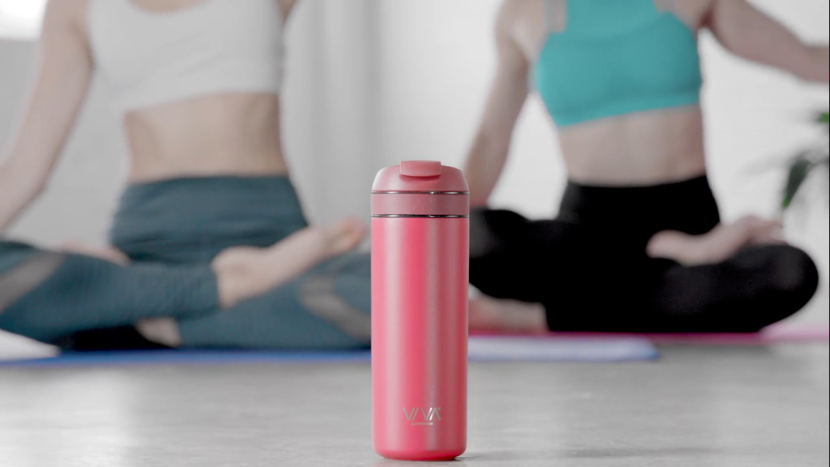 How the recharge travel mug is different from other products?
Apart from its extra durable physical features that ensure this travel mug does not rust, break or leak, Recharge by VIVA Scandinavia can also brew both coffee and iced drinks, a feature not available in regular tea press, French press or a teapot. The special leak proof and non-slip technology, make it all the more attractive choice as a beverage holder.
Recharge is available in six different colours; gray, raspberry, mustard, royal blue, grape and mint. All of these are aesthetically pleasing to the eye. For a cost of only $39, you can avail a super early bird discount on the innovative, luxurious and unique travel mug.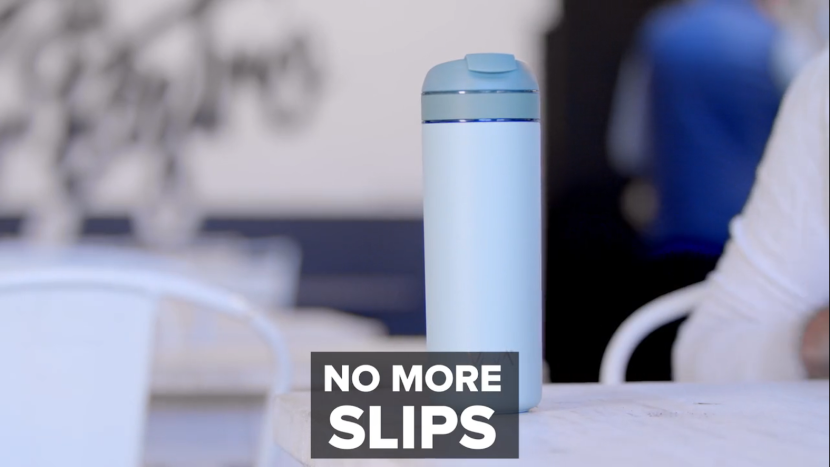 Indirectly become a part of the COVID-19 Donation to honour the essential workers by buying this mug

VIVA has also announced to donate $15 for every Gratitude Pack that is sold to the WHO COVID-19 Solidarity Response Fund in order to recognize the work and dedication of the front line health care workers, first responders, correctional officers and all the essential workers.
The gratitude pack includes 5 of the recharge mugs available at the most affordable price. After the campaign ends, you can select how many mugs you wish to include and in what colours.
How to use the VIVA Recharge travel mug with multiple different beverages
For Hot Tea:
Add one tablespoon of the tea.
Pour in hot water up till the upper water line.
Insert the Smart Brewer and allow it to steep for 3 to 5 minutes.
Once you stop the Smart Brewer, you're good to go.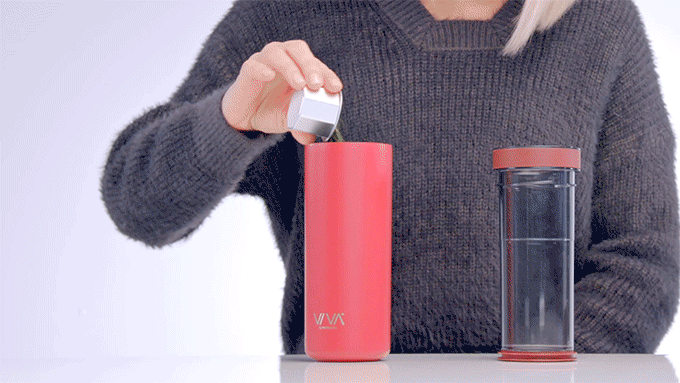 For Iced Tea:
Add some tea and hot water in the lower water line.
Insert the Smart Brewer after letting it seep for 3 to 5 minutes.
Add a sweetener and some ice and you're good to go!
Add about 2 tablespoons (18 grams) of your preferred ground coffee.
Pour in hot water up till the upper waterline.
Stir for 20 seconds and allow the coffee to brew for 3 minutes
Replace the tea micro-filter with Pro Filter and insert the Smart Brewer partway.
Once the coffee is finished brewing, push down and lock the Smart Brewer.
Add milk and sugar as required, and your coffee is ready to drink!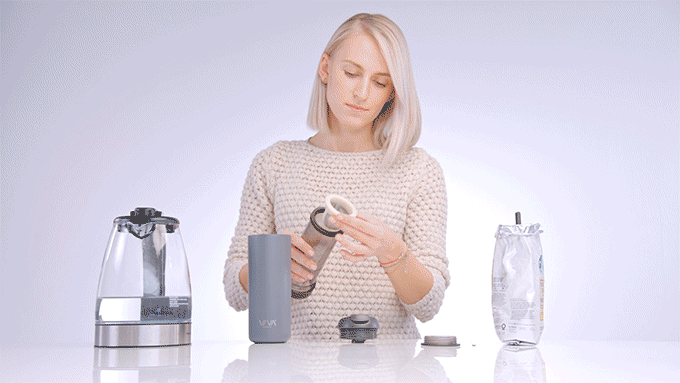 Include exciting add-ons to your travel mug package

Add-ons can be included with the single early bird recharge level and above. Couple of things that you can include are a pure teaspoon and a smart brew coffee filter. The pure teaspoon offers just the right amount of tea or coffee to use to give you the best possible flavour with an accurate measurement. The smart brew coffee filter is environmentally friendly and allows you to interchange between tea and ground coffee. Additionally, it also saves up on billions of single serve plastic cups that are used and disposed.
"Our team of designers and engineers worked tirelessly, through trial and error, prototypes and tests — and many cups of tea — to fine tune the product into something we are ready to show to the world," says the team at VIVA.
All Images: © VIVA via Indiegogo