Cut Your Own Vinyl: Mini Record Cutter for $80!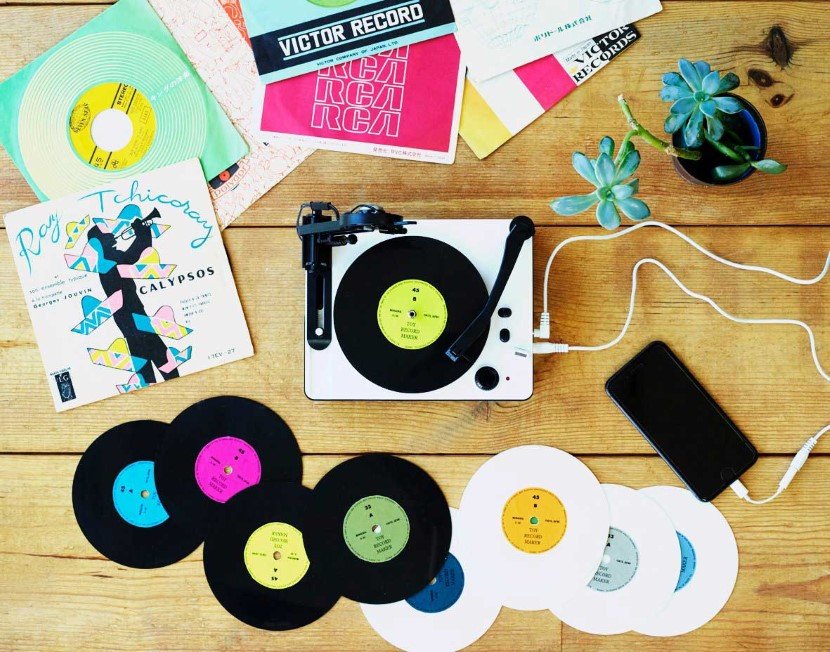 Image Courtesy: Yurisuzuki
If you are a music enthusiast with a bit of an old school taste, this product is made for you. Musician and designer, Yuri Suzuki, along with the Japanese education company, Gakken, have worked together to make a little record cutter. The machine lets you cut short 5-inch vinyl of the music you created.
History of the Vinyl Records
Vinyl Records were first manufactured in 1867 by an inventor named Emile Berliner, who basically patented the gramophone. The device had to be played physically by hand which then played 7-inch rubber discs. These records were particularly famous in the 1900s, but have recently found a profound emerging appreciation. In 1901, a company named Red Seal actually introduced the first Vinyl Record Player.
Remerging Vinyl Records
In the past decade, there has been a surge of Vinyl Records being back in the trend. In the year 2019 alone, over 19 million vinyl albums were sold in the US alone. The fact that artists have performed and brought old classics back to tradition could have something to do with the astounding market for Vinyl Records. Despite being relatively expensive, people are still fond of the instrument.
However, cutting vinyl can be really pricy as the vinyl cutter does not come cheap. A company called Kickstarter spent half a million euros trying to come up with an inexpensive home vinyl cutter, however, with all the costs combined, it still came out rather expensive. The retail price, once it goes into production (though that could be some way off as the Phonocut has yet to ship to backers) is €1,999. All this was until Suzuki's Instant Record finally designed a much cheaper vinyl cutter.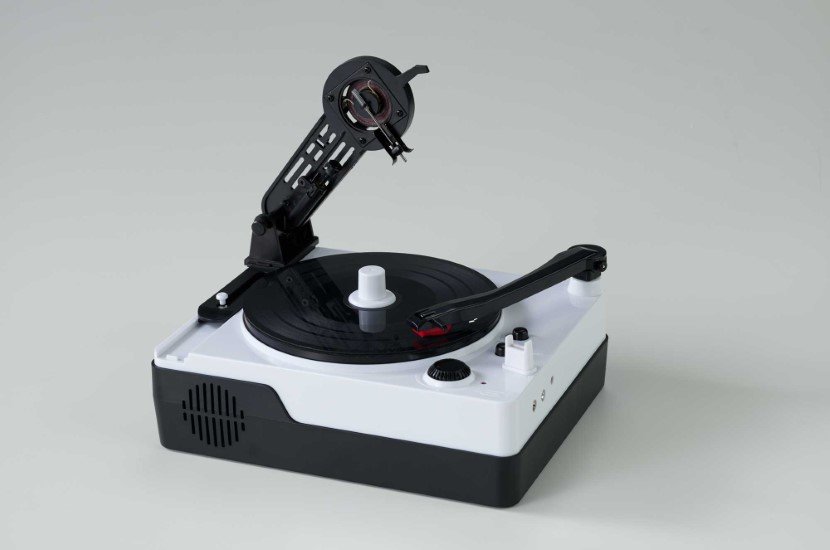 The Mini Record Cutter
Designed by Gakken and manufactured by the Japanese company, Suzuki, is the latest mini record cutter. The machine has a USB power outlet that lets you connect your smartphone to it via an auxiliary input cable (3.5-mm mono jack or USB).
The needle of the cutter is placed on the left side of the black vinyl. The speed is selected to be either 33.3 or 45 rpm, and the cutting begins. The machine itself comes in a little size of 19 x 16 x 15-cm (7.5 x 6.3 x 5.9-in), with a printed magazine that documents its development and usage. The entire kit of the mini record cutter incorporates power and audio cables, two cutting needles, five blank 5-inch black records and five blank 5-inch white records, and an EP adapter, along with the little machine itself.
The tiny vinyl record cutter became a reality when the company Suzuki collaborated with Gakken to figure out the best ways to introduce DIY musical instruments. The main idea was to help musicians and people with a particular taste and appreciation for physical music collection. From there on out, Suzuki's studio designed the machine and its interface, while publisher Gakken handled the actual manufacturing. In the beginning, Gakken was also in charge of the distribution of the product. He did it under the name "Toy Record Maker" with its Adult Science Magazine Series. A print magazine was then manufactured to explain the design process and how vinyl cutting works. The entire process took 5 years to complete.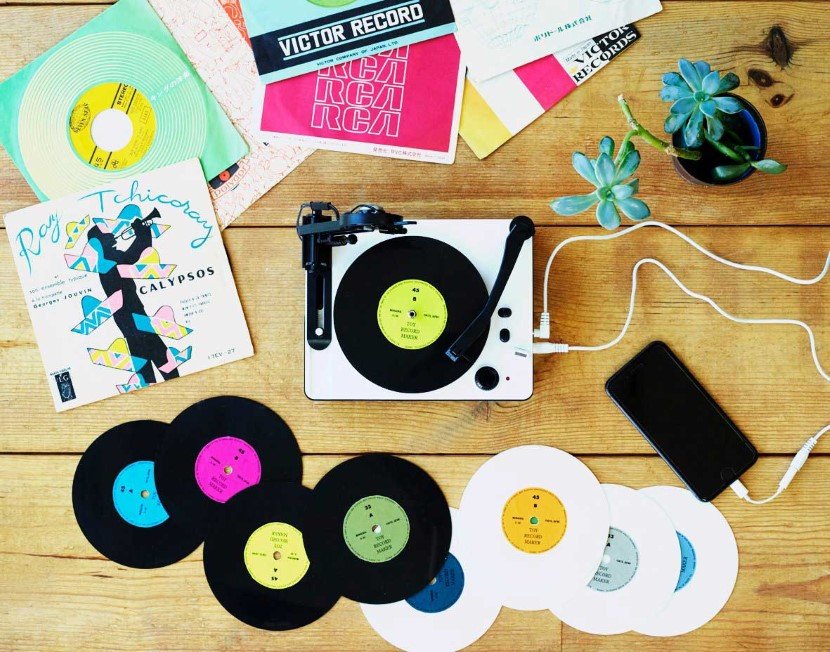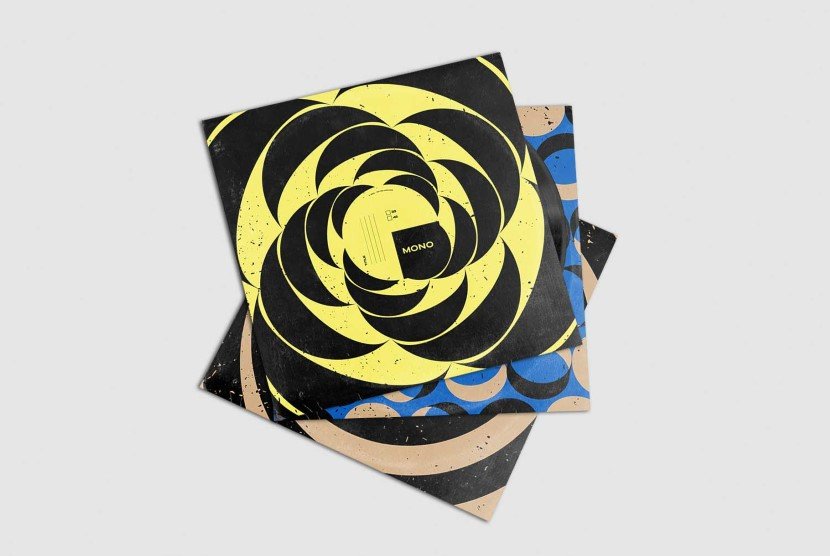 Working of the Vinyl Record Cutter
In less than four minutes, three to four grooves are cut and can be played back a number of times. Records can be turned from cutting to playing mode. A tonearm ceramic cartridge and integrated speaker work together in order to enable this switch.
Reviews
According to the reviewers on Amazon, the mini vinyl cutter is not for someone who is looking for manufacturing some commercial based music.
It could prove to be a very thoughtful and out of this world cute gift for someone or for yourself if you have a high appreciation for music and musical instruments. One of the fanciest reviews that suggested a good use for the vinyl cutter is for people who are not really a fan of music (an unrealistic theory but nonetheless); they could just record a voice note and have a melodious invitation or greetings ready to be sent out.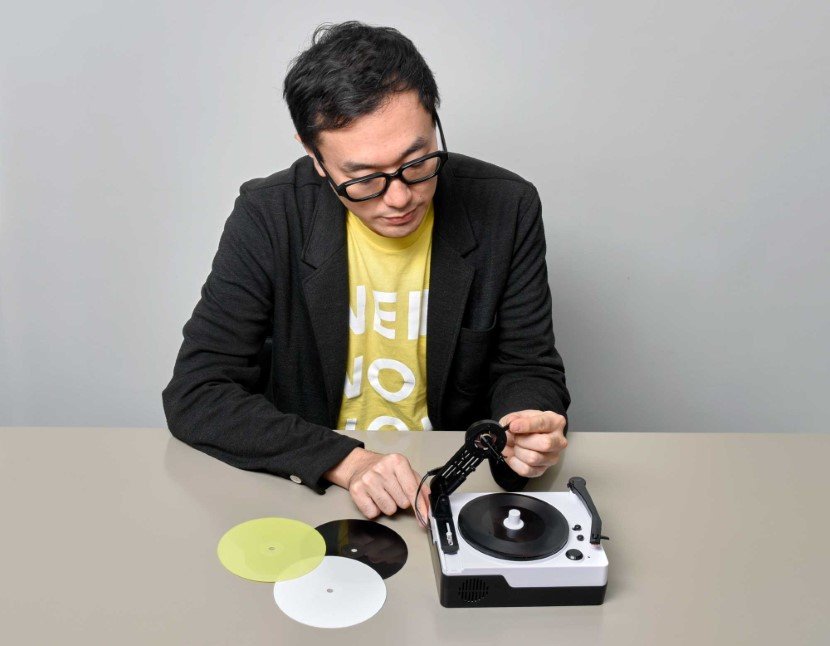 Launch and Price
The vinyl record cutter was released just before the holidays in 2020. The tiny record cutter is priced on Amazon for $80 (¥8,778), in Japan. This edition comes with another five yellow blanks, five green, and five light blue, as well as four cutting needles for $133.5.
Image Credits: Yuri Suzuki