This tiny house has integrated storage under the stairs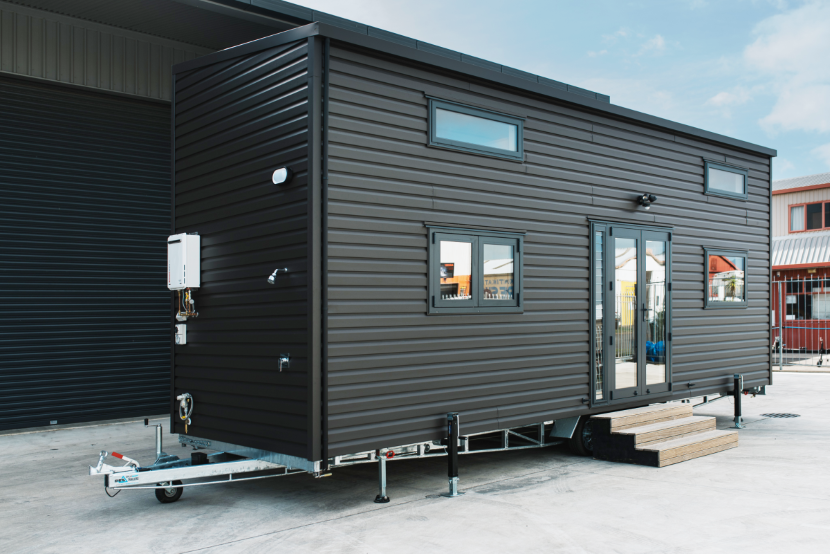 © Build Tiny
Usually tiny houses have a staircase in the main bedroom and use ladders to access the second bedroom. Build Tiny has come up with two staircases which can be integrated into the 8m long house frame and offer storage under the stairs. The house is ready to move in for NZD 132,000.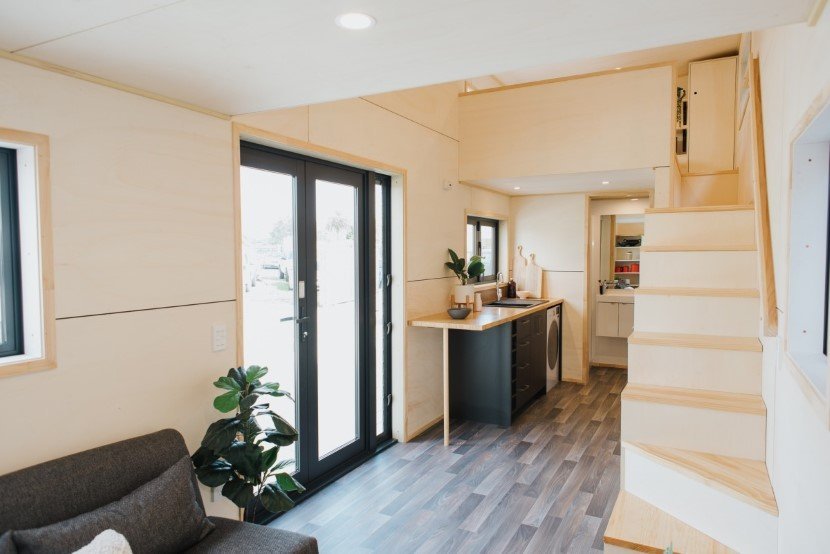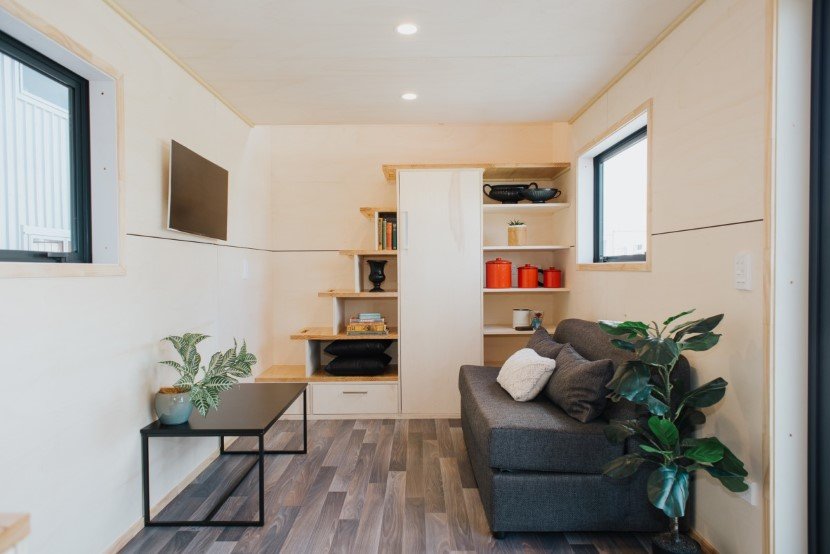 The house has an aesthetic steel framework that is coated with black vinyl. When you enter the home, a living room is present towards the right. It has been furnished with a sofa, shelving and a storage unit which can be used as stairs to access the secondary bedroom. The bedroom has enough space to fit a single or double bed.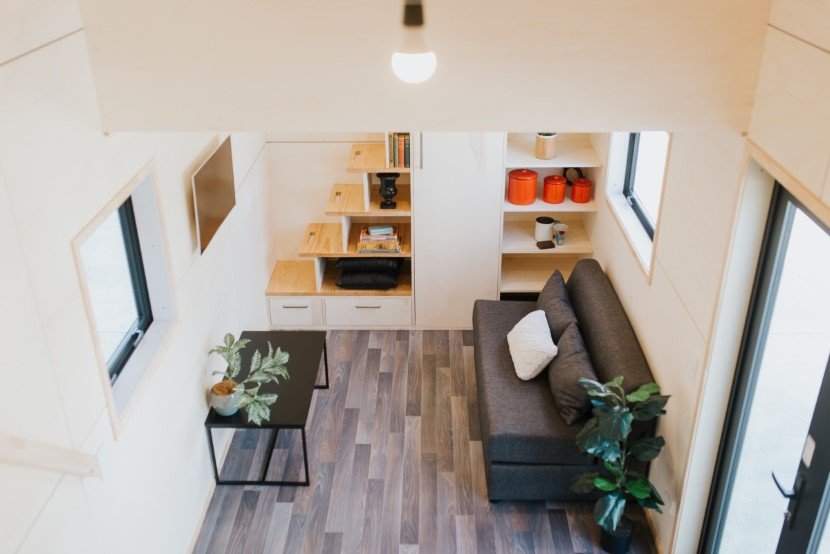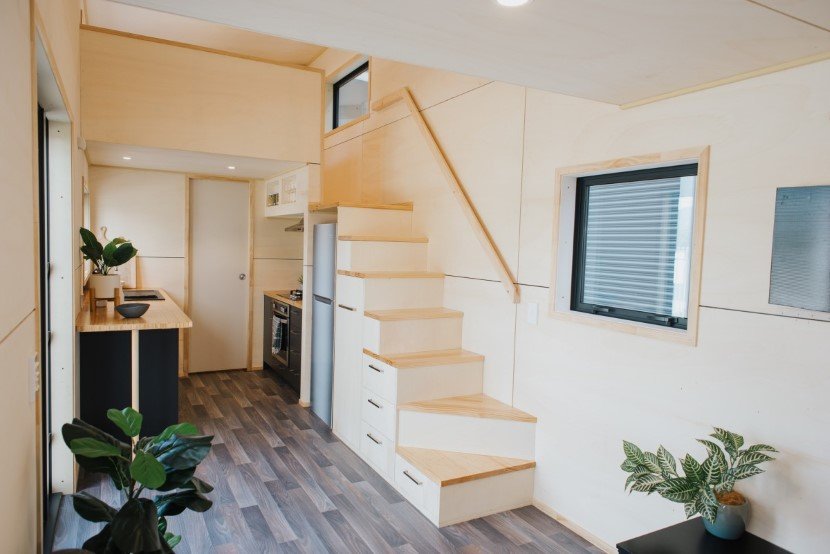 The second storage staircase is used to access the main bedroom with enough space to host a queen sized bed. Adjacent to the living room is a sink, fridge and an oven. The oven can extend into a countertop and has a three burner stove powered using propane. A sliding door can be used to access the bathroom which includes a composting toilet, a shower and a sink.
Recommended for you (article continues below)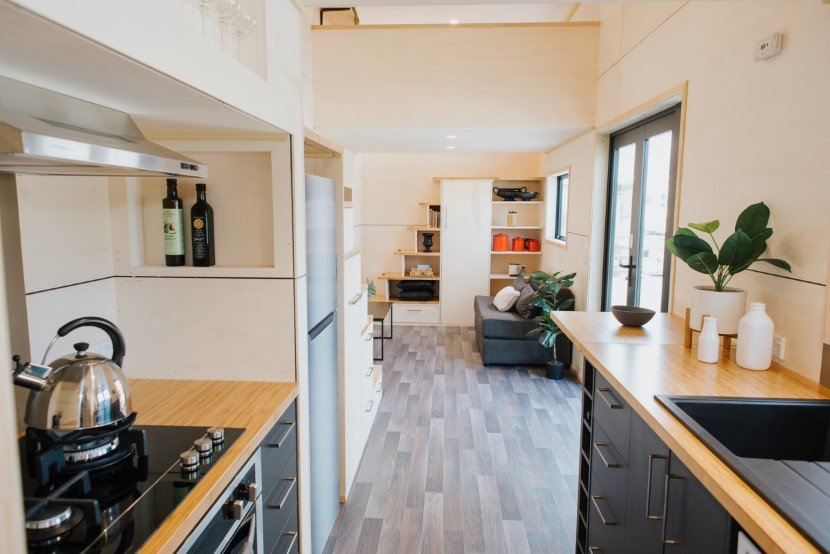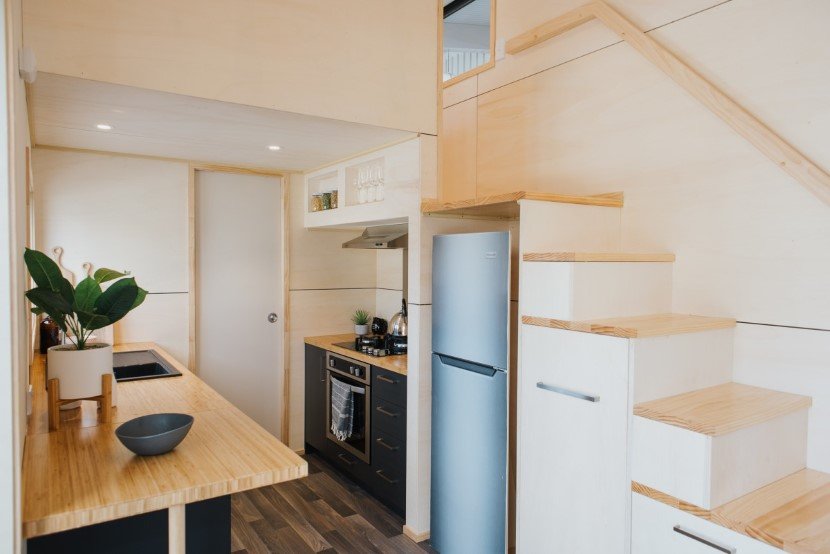 Not only does the Home Haven receive energy from a standard RV-style hook-up but is also connected to solar panel setups. Some of the house has been deliberately left unfinished so that decorations can be done by the owner himself and make it feel more homely.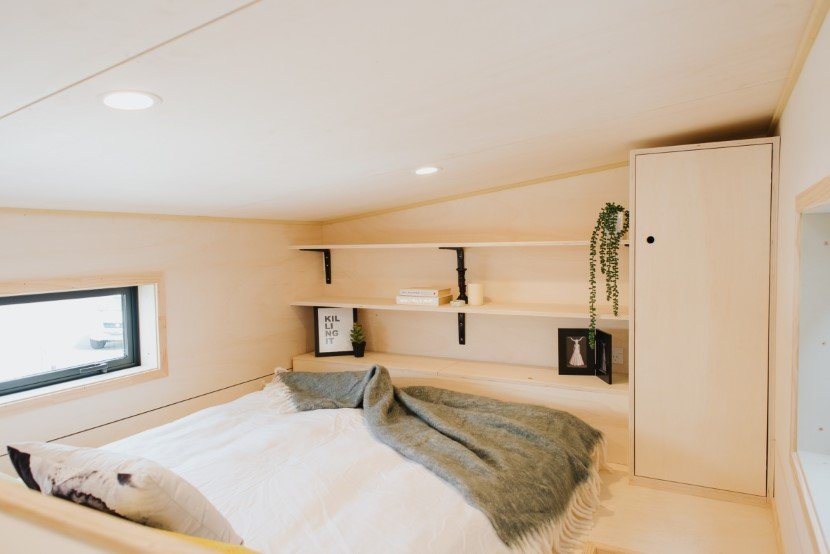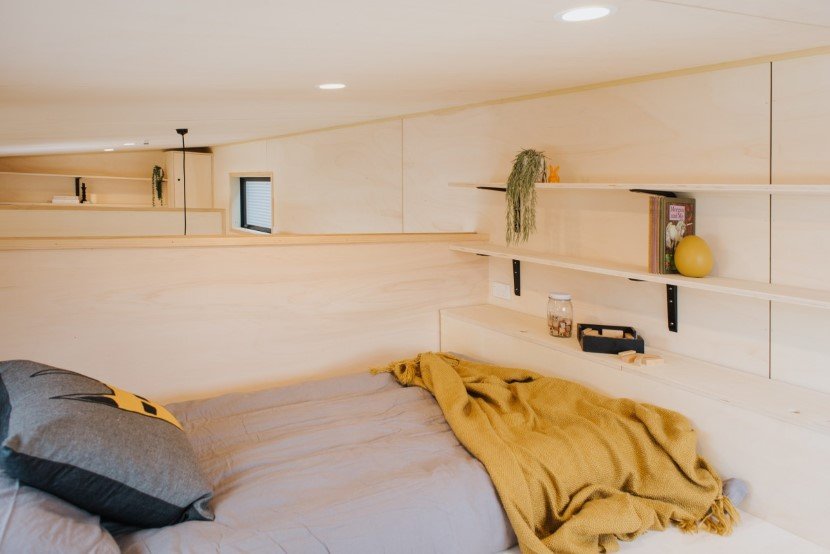 All images: © Build Tiny
h/t: New Atlas