Coosno's smart coffee table features bluetooth speakers, wireless charging and even a refrigerator
Rediscover and revamp your interiors with the latest versions of Coosno's coffee tables. This all-in-one table can be all what you need by becoming your personal refrigerator, sound system, storage space and even a party hub.
This latest smart design by Coosno's dream team, which specializes in home accessories, has drawn all the attention towards this piece of furniture, which changes the orthodox working of a simple coffee table.
 "Today's home is more than a place to live. It is a gathering place for friends and loved ones and a center for one's social community. We believe that smart home devices can add convenience, style and fun to home and social life. We want Coosno to be a helpful tool for sharing the best moments in life with friends and family," claims Brook Deng, CEO of Coosno.
Sitting idly in the centre of the living room, the piece looks like a simple coffee table but acts as so much more. The table comes equipped with storage drawers with enough storage to hold onto multiple items and acts as the perfect party host with the inclusion of its lift-up lid. The lid opens up to reveal a storage area which is lighted with LED lights and can act as a refrigerator to keep all your party drinks and various treats cool! It even includes Bluetooth speakers which can connect to your smartphones and play the music of your choice. The LED can also be synchronized with the music playing to add more life to your party. It also overcomes the problems of running low on battery by allowing your guests to charge their phones by placing them on the LED tops.
Recommended for you (article continues below)
Coosno is not only the perfect party companion but it is also programmed with Google assist. Almost all of the information you need is one voice command away which adds to comfort.  You can not only stream your favourite Spotify playlists but also carry out menial tasks like streaming, setting calendars, ordering food, checking the weather, setting reminders and many more. All of this is controlled via an app so you can enjoy all sorts of luxuries making the coffee table a complete package.
With some of the coolest features embedded within, Coosno's coffee table becomes a household must! It is available in two difference sizes on the Indiegogo website and you can even get early bird discounts.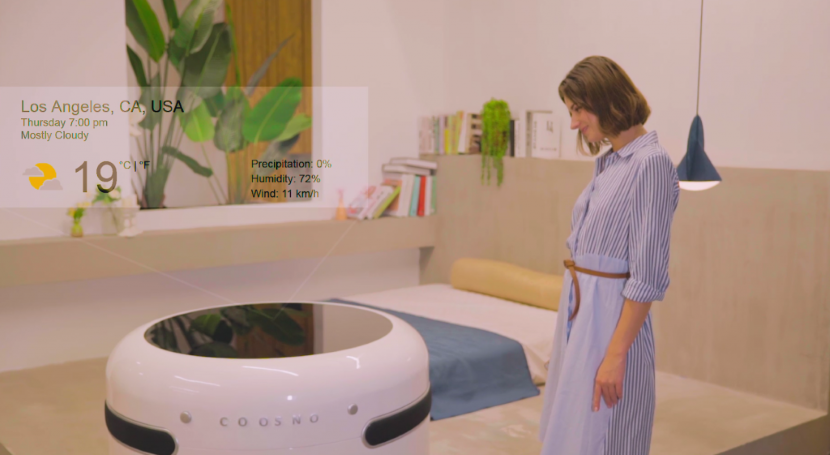 All Images: © Coosno
Source: Coosno