Upgrade Your Lifestyle with a Cozy Rickshaw Home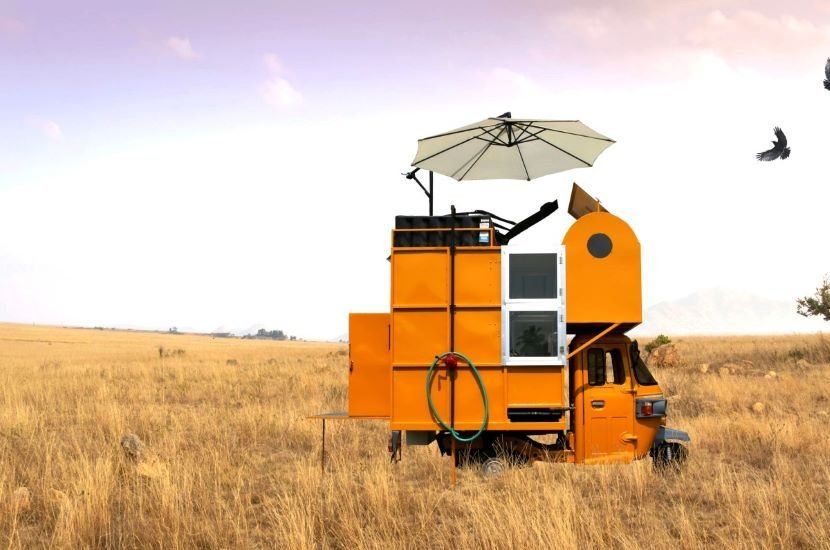 The Billboards Collective
Every adventurous person dreams of owning an RV, but not everyone can afford one, right? However, the new Solo 1 rickshaw might just be the perfect option for you. It is as small and affordable as a recreational vehicle can get. The Indian-based designer company called The Billboards Collective designed this modified rickshaw home that is just 6 by 6 ft.
The vehicle part of the product is literally a three-wheeled rickshaw and the living space that's bolted on could be detached and settled anywhere just like a camp. The Solo 1 could be that simple and minimalistic dwelling an individual person wants.
"It is a utilitarian design of a compact 6 x 6 ft space into a portable/detachable housing at the back of a 3 wheeler auto rickshaw that can accommodate a solo individual like an artist, traveler, homeless person or even a small scale vendor," says architect Arun Prabhu N G.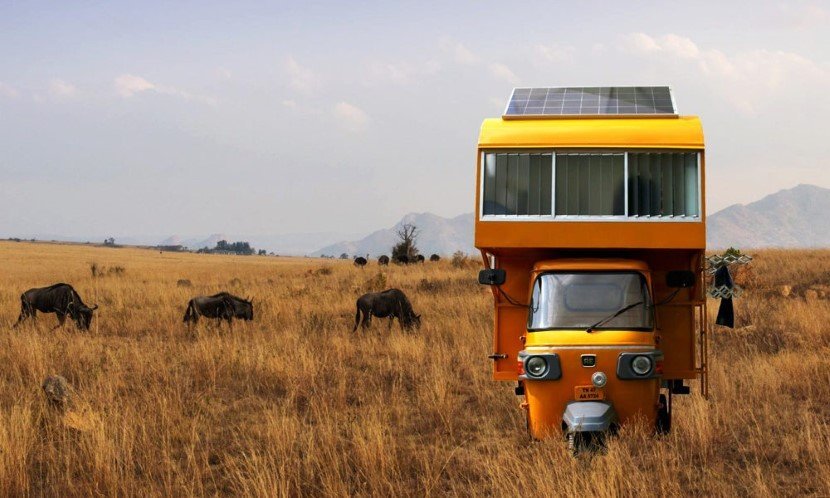 The Solo 1 rickshaw is designed in a manner that it has almost every essential part of an ordinary house. It has a toilet, a teeny tiny bathtub, a kitchenette, closets, a bed that even has a laptop table with it. That is not the complete list of features Solo 1 is offering. On the outside, it accommodates a small drop-down porch area that can be used to exhibit goods if the owner is a vendor.
As mentioned earlier, the solo 1 can be camped anywhere one wants so it must have a relaxing area right? It sure has one. The roof top of the Solo 1 can be accessed by a ladder and there is small seating area with an umbrella at the top.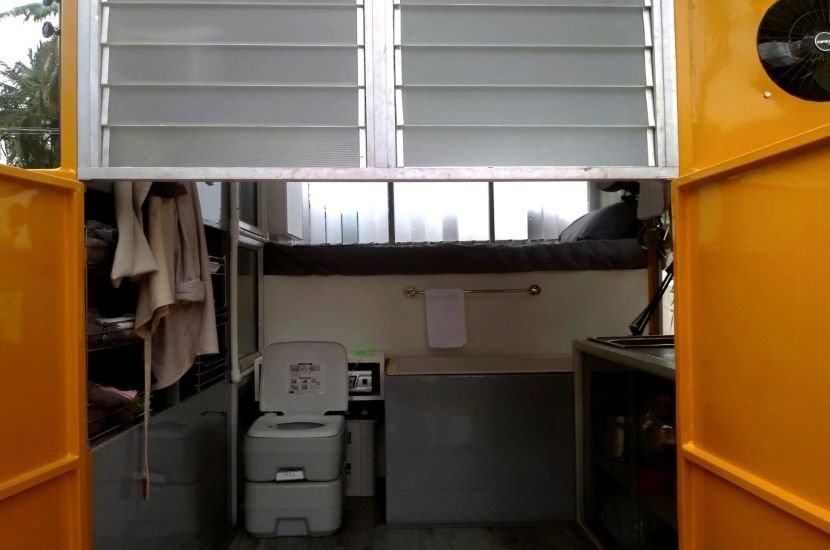 Recommended for you (article continues below)
The power needs of the solo 1 and its inhabitant are sufficed by a solar panel mounted at the top front. It is assumed that Solo 1 is powered by a fuel engine even though it hasn't been stated by the company.
The small size and very little weight of the Solo 1 rickshaw might cause some stability issues while making sharp turns or in storms and strong winds but that basic reason behind designing such a product was to endorse small scale architecture with no further plans of commercialisation.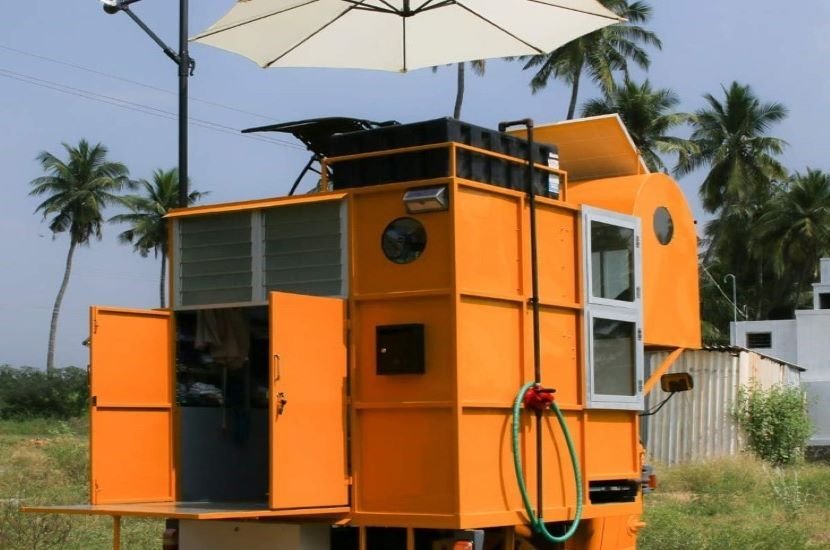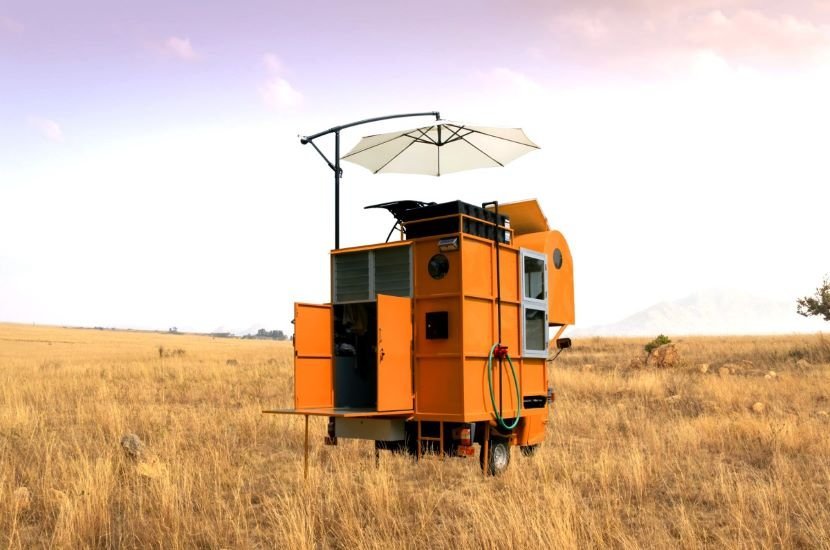 The firm states, "Though unspoken about, small scale architecture is the most relevant in India and is often scrutinized for being underutilized in terms of space. Our vision is to shine a light on how to constantly improve the way of life of people around us without space or budget as parameters. Solo 01 is our first step towards achieving that goal concentrating on temporary and portable housing concepts in India."
Image credits:© The Billboards Collective
h/t: New Atlas