Shipping Container Houses Might Just be the Most Cost Efficient Architectural Masterpiece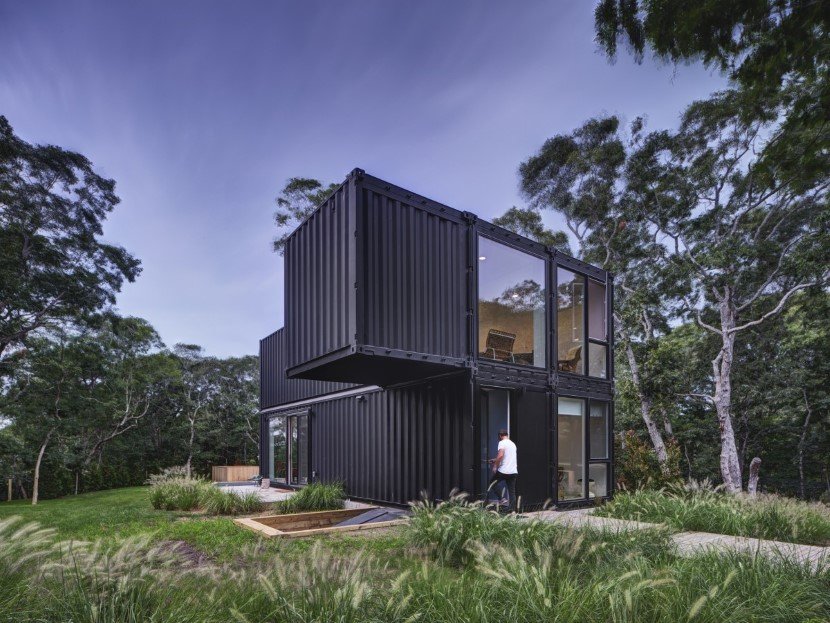 Mathew Carbone
After the Goodman Westlink's shipping container offices, MB Architecture have designed shipping container houses. The project is cost-effective and is mapped out at a location Amagansett, East Hampton, New York. The area is triangular and wooden. There are no concrete figures regarding the overall budget of the project but according to the company per square feet of construction of these houses were 30% cheaper than the usual houses in New York City. The project is named as 'Amagansett Modular'.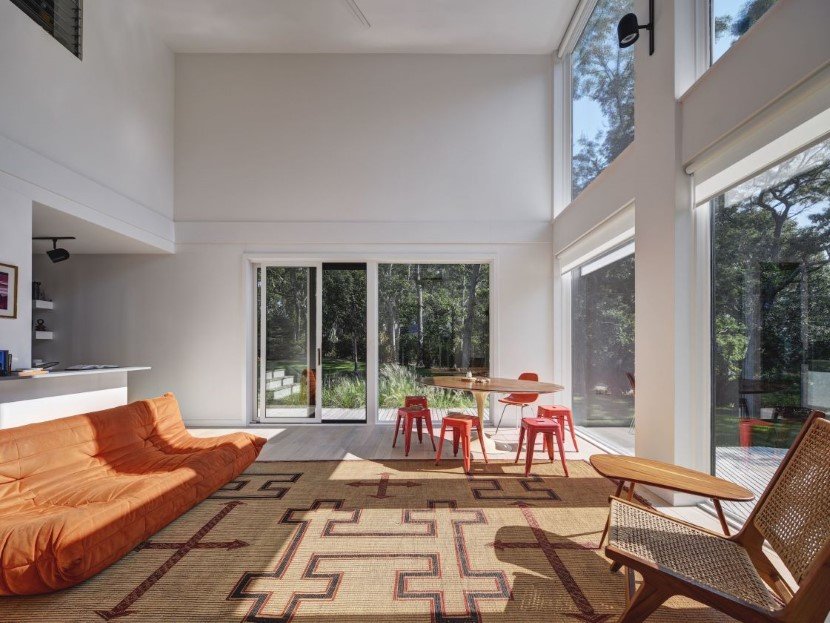 MB Architecture was tasked with designing a home within a certain budget and that too for a family of five. The firm found a pinnacle way through all the anomalies with the decision of using shipping containers for the construction of the particular house. They constructed the building using 6 shipping containers, one on top of the other. The double story house is a four-bedroom construction with three washrooms, a kitchen and living spaces. The shipping container used was 40 x 8ft. (12 x 2.4m) with an additional smaller container that was used in order to preserve a tree at the site which measured 10 x 8ft. (3 x 2.4m). The staircase is multipurpose, not just a matter of stepping up or down the stairs but is also an extra seating area. The additional container was made into another bedroom that can be reached via a corridor.
Recommended for you (article continues below)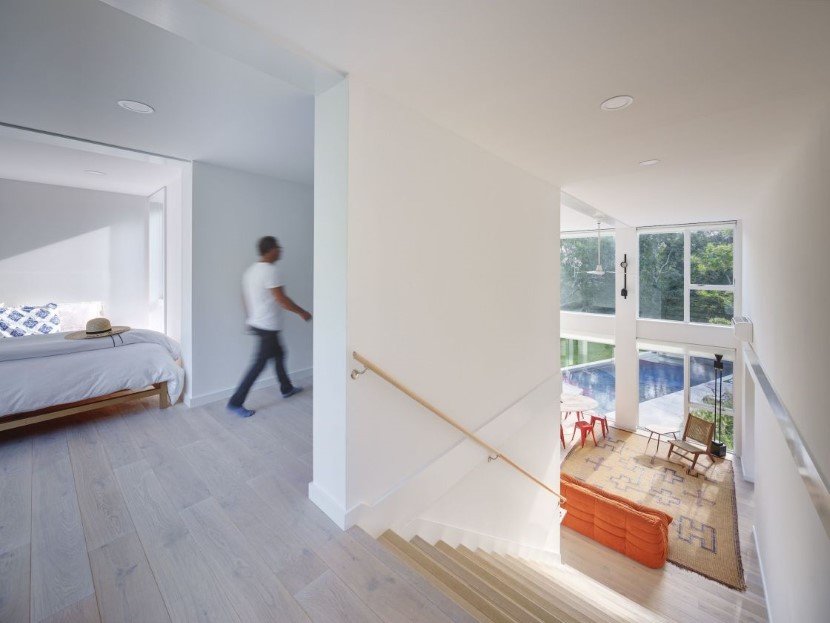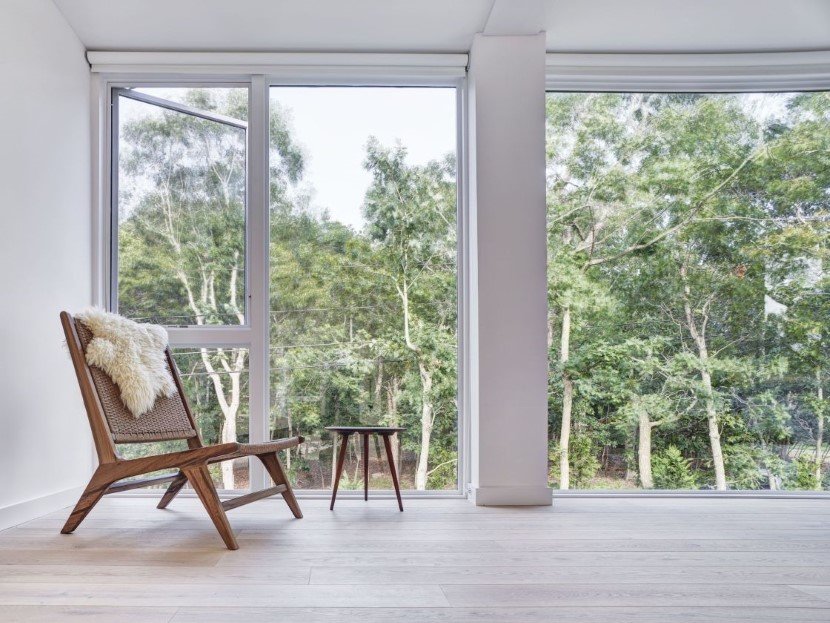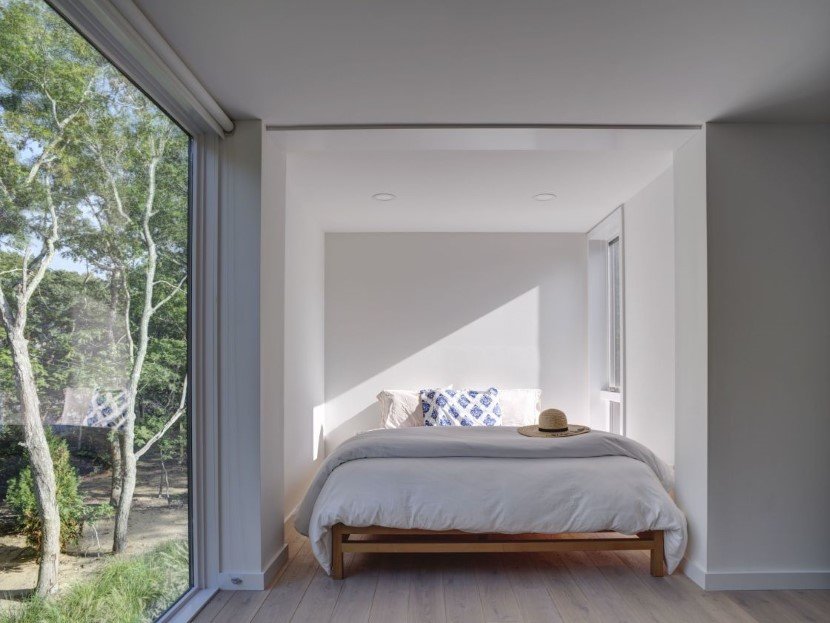 The house was also made with a personal pool although the pool is not constructed from a shipping container. The firm was asked concerning the energy consumption of the shipping containers as it is a matter that disquiets the most. But as it turns out, the project was calculated to exceed most New York State building codes with well-maintained insulation. The building was made extra cost-efficient by prefabricating the site and with the use of shipping containers since they were easier to transport. The use of shipping containers also gave a sense of a unique design that the owners were to dwell on. All this was done to stabilize the high price of the laborers, especially for a 'stick-built' construction.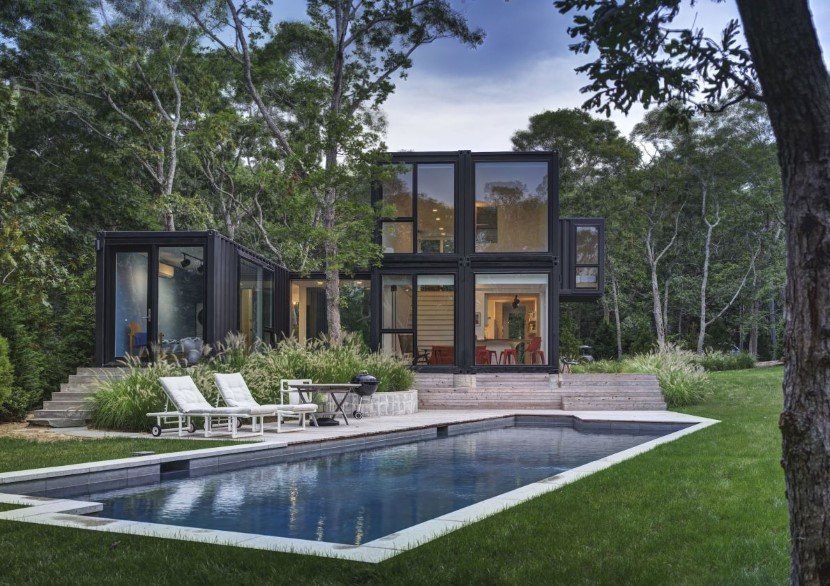 Image Courtesy: Mathew Carbone
Architects: MB Architecture
h/t: New Atlas