Cool Gadgets on Amazon You Didn't Know You Needed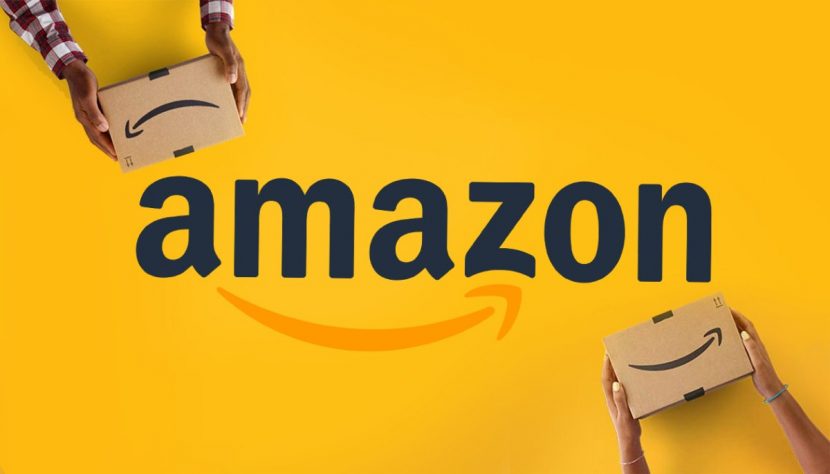 Image credits: Amazon
These brilliant gadgets on Amazon will make your life way easier. To give you a head start, we have made a list of some of the cool gadgets on Amazon that are pocket-friendly and practical.
Recommended for you (article continues below)
Vacuum Pump That Preserves Wine Bottles
When finishing the bottle isn't the wisest decision, you can always preserve it. Made possible by this easy-to-use pump that removes the air from an open bottle of wine and re-seals it with a universal stopper. This creates an air-tight seal that keeps it fresh for weeks, or until someone comes along who can help you finish the bottle.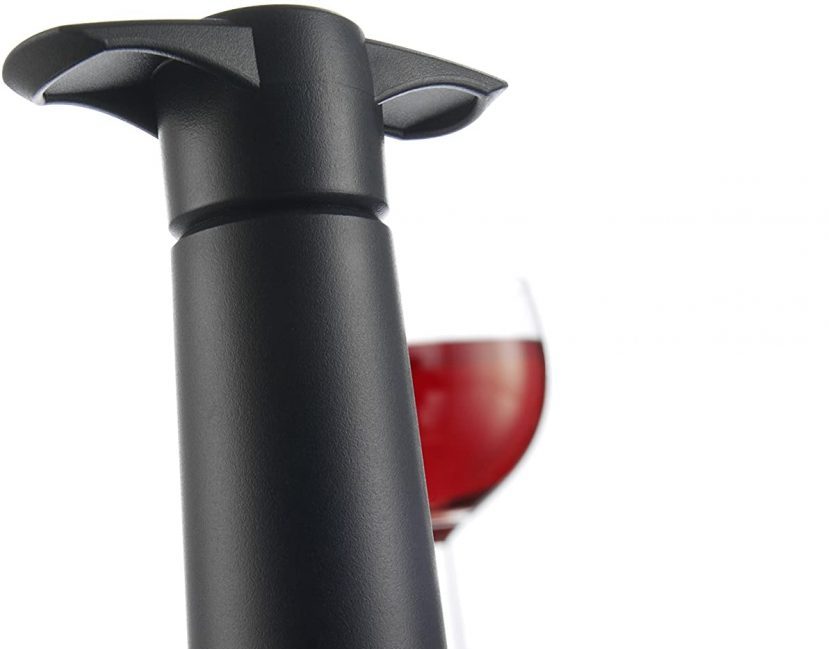 To get it from Amazon, click here.
Palm-Sized Battery-Operated Vacuum That Tackles Small Messes
This mini vacuum runs on batteries but effectively cleans up crumbs, lint, hair, eraser shavings, and dust. It also works on appliances, laptops, computer keyboards, furniture, and car seats. Don't underestimate its suction power judging from its size, which, by the way, is perfect for keeping in bags and purses or even in the car.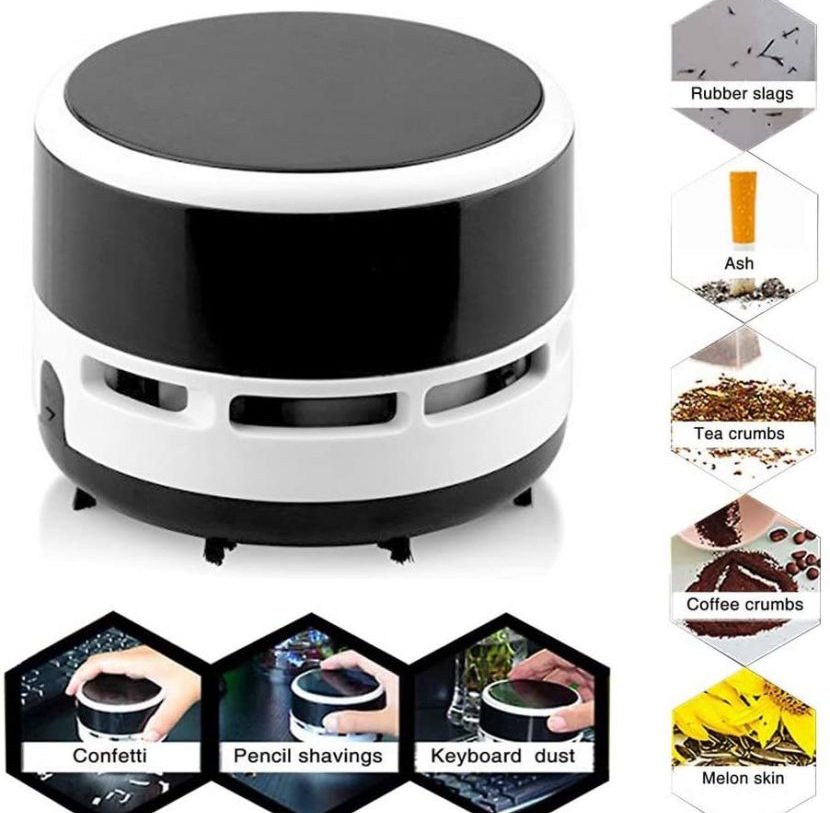 To get it from Amazon, click here.
Outlet Covers With Built-In Automatic Night Lights
This night light outlet covers screw-in similar to any other switch plate without even requiring batteries or extra wiring. Thanks to the sensors, they can sense that the lights have been turned off and on. The safe, non-bulky design of this nightlight makes it perfect for any room; be it for children's rooms or nurseries.
To get it from Amazon, click here.
 Cute Clip-Ties To Seal Opened Bags Of Food
These adorable clip-ties make sure that opened bags of chips, cereal, veggies, and grains remain fresher for longer. How do they work? Their tongues go through their mouths to create a tight seal for just about any sized bag. You can also organize wires or headphone cables easily with these. Their stretchy silicon material makes them durable and gives them a tight grip.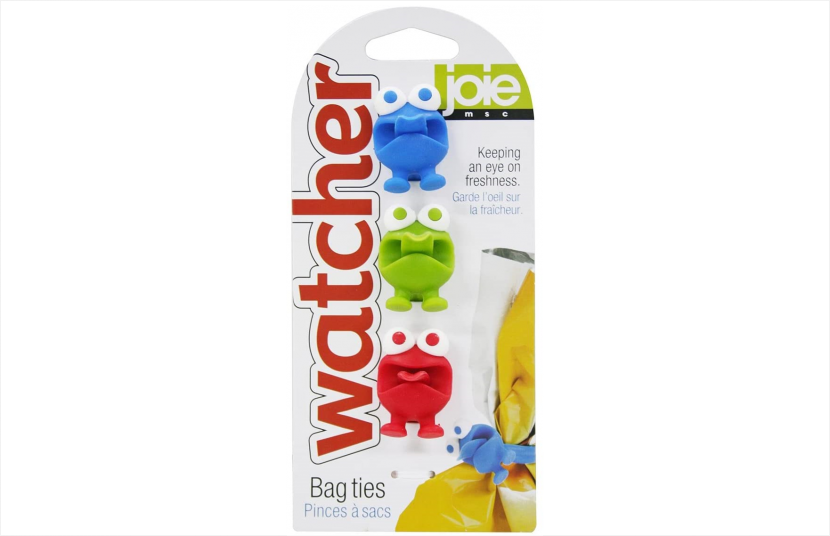 To get it from Amazon, click here.
Credit Card sized 11-in-1 Multi-Survival Tool
Don't mistake this survival tool for your credit card. Not only is it the same size and shape but it also has 11 built-in tools for all sorts of jobs. From opening beer bottles to tightening screws, cutting strings and even helping you find your way with its water compass – it can do it all.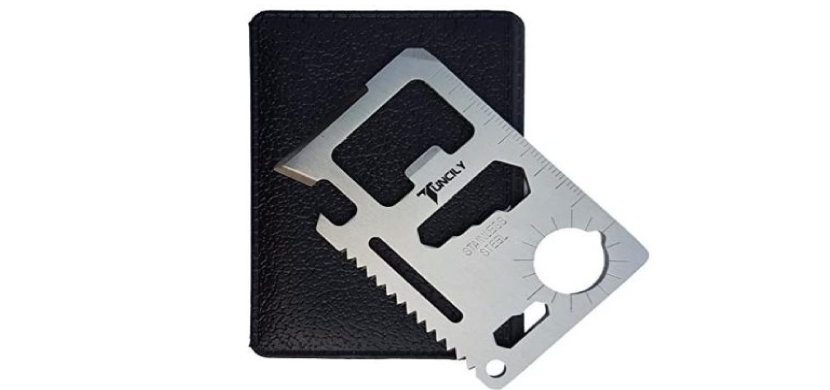 To get it from Amazon, click here.
Clip-On Strainer To Turn Any Pot Into A Colander
This multi-use strap on strainer makes draining liquid from any type of dish, pot or bowl super easy. With its BPA-free silicon material with two clips, it fits smoothly onto most sizes of pots and bowls. Sizing up to just a quarter of the size of traditional colanders, it's portable, compact, and easy to store in tight spaces. Why should anyone go back to traditional colanders?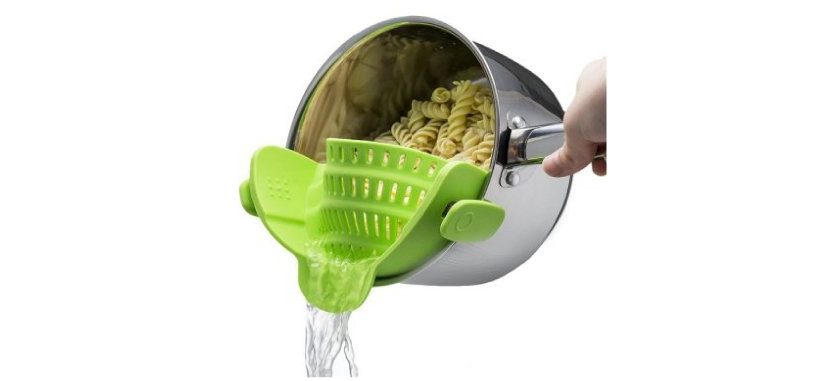 To get this item from the list of cool gadgets on Amazon, click here.
Phone Protective Case With A Built-In Wallet And Kickstand
Ditch your current single-job phone cover for this iPhone Wallet case that not only also keeps your cards and cash close by, but also doubles as a kickstand that keeps your phone upright. It's made up of durable leather and has a sleek design that still fits in your pocket. It has perfectly cut out holes for iPhone's speakers, buttons and camera, plus the raised-lip edge protects your screen from cracks and nicks.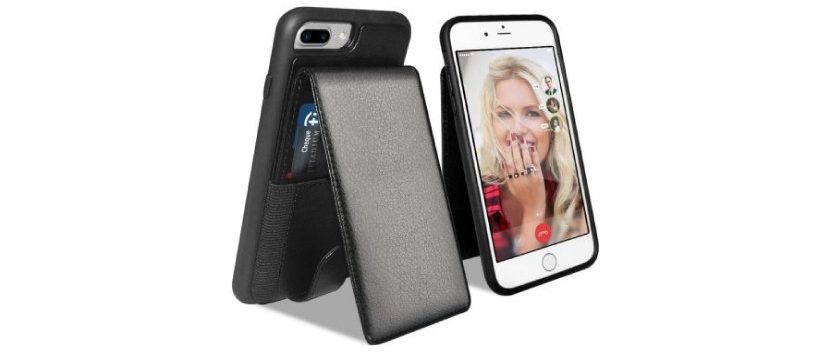 To get from Amazon, click here.
Facial Hair Trimmer With A Smooth Pivoting Head For Sensitive Areas
The Panasonic trimmer helps you remove all the tiny unwanted hairs with its smooth, special pivoting head that gently follows the contours of your face. Remove tiny facial hair without any hassle, mess, or irritation. The best part is, it runs on a single battery, so you can forget about tangled cords or lost chargers. It also comes with an eyebrow comb attachment which makes shaping brows even easier.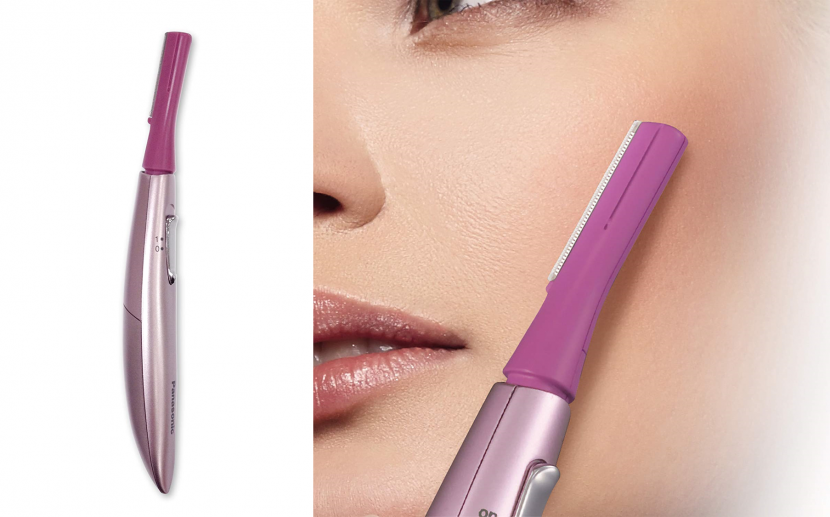 To get this item from the list of cool gadgets on Amazon, click here.
Heated Vibrating Eye Tool That Takes Care Of Puffiness And Dark Circles
The Pretty See sonic massager is designed to increase elasticity and decrease inflammation under the eyes. With its high-frequency vibrations and its heated head, it is effective for quickly remedying dark circles and puffiness. Powered by a single battery, this tiny thing is suitable for carrying around in a purse and use it throughout the day for a fresh face.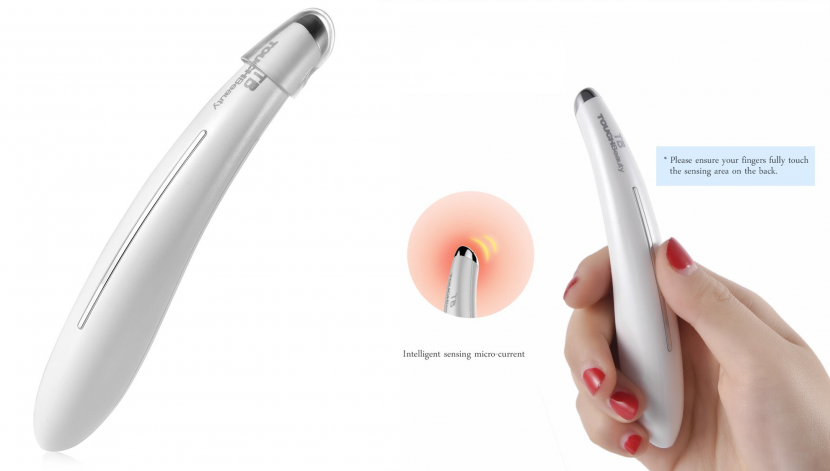 To get this product from the list of cool gadgets on Amazon, click here.
Echo Flex
With the Echo Flex, it is pretty much the same as putting an Alexa in every room of your house. The Echo Flex is a tiny speaker and microphone that can be plugged right into any wall outlet. It also features a USB port at its bottom, which can be used for accessories such as a night light or motion sensor.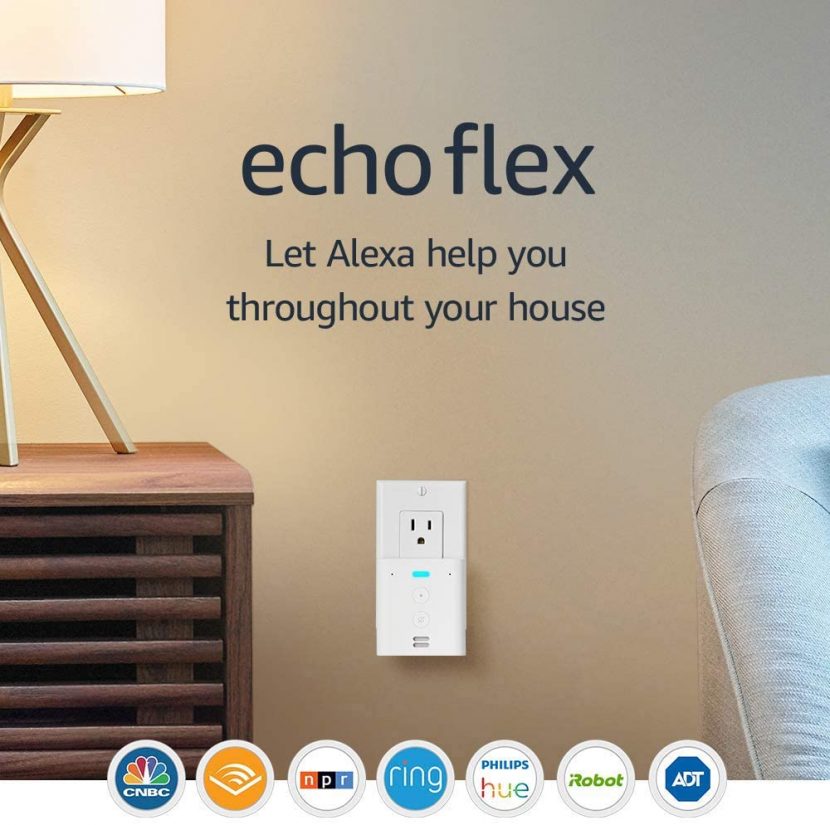 To get this product from the list of cool gadgets on Amazon, click here.
Amazon Fire TV Cube
With a Fire TV Cube in your house, you can pretty much ditch your remote controllers altogether. This smart streaming device is equipped with several built-in microphones and a speaker that can pick up audio commands from another room. The Fire TV Cube allows Alexa to pause, increase volume, or turn off the TV, and even order pizza, change channels and switch inputs.

To get it from Amazon, click here.
All-New Ring Video Doorbell
The Ring Video Doorbell 3 is one of the most feature-filled smart doorbells available in the market. It wires to any existing doorbell line and provides a sharp 1080p picture with a wide-angle lens, showing everything at your doorstep. The Ring Video Doorbell 3 can also be powered by batteries. It lets you receive instant alerts to your smartphone when visitors press the doorbell or trigger a motion sensor. You can also watch a live feed anytime on your smartphone, tablet, or computer if you are anxiously waiting for someone or something.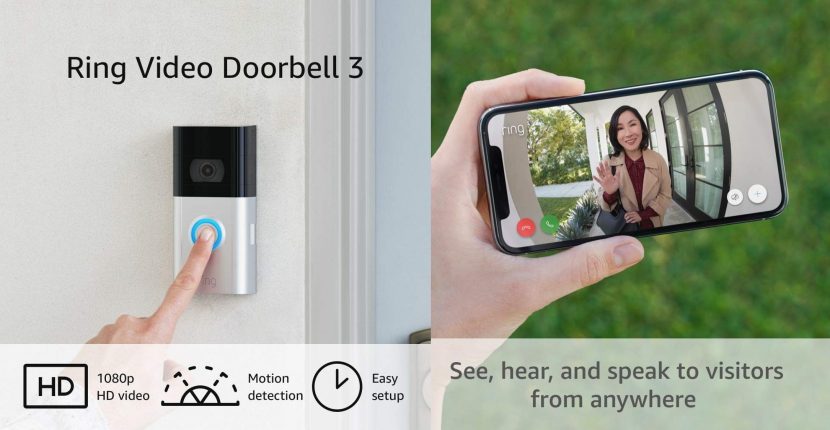 You can also get it from Amazon.
Tiny Magnetic Hook To Make Carrying Glasses Hassle-Free
Put lanyards, glasses falling off your head, and losing your glasses entirely in the past, for there exists the ReadeREST. It attaches to your shirt using a strong magnet. There is no fear of damaging your clothes as it works on all types of fabrics, and can also handle sunglasses, ID badges, earbuds, pens, and name tags.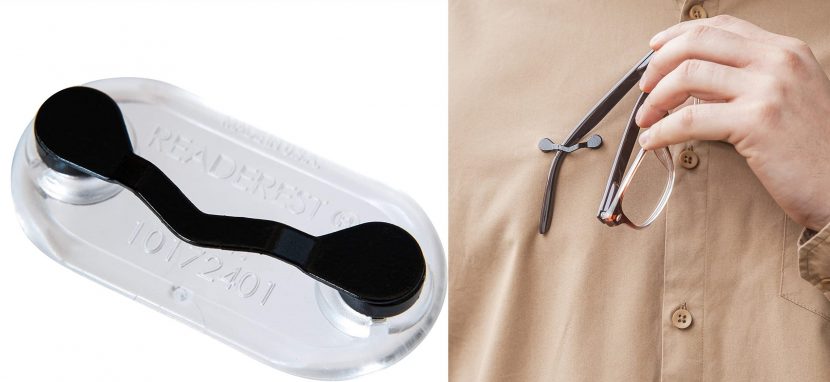 Three-In-One Window Cleaner That Makes The Chore Much Simpler
This window cleaner is a bottle, cloth, and wiper in one, making it a very clutter-free and quick way to clean your windows, mirrors, glass fixtures, and windshield. Just pour in your cleaning liquid of choice and squeeze the trigger to spray it directly onto the surface. Remove any dirt or grime with the microfiber pad. Then use the squeegee blade to wipe it all way, preventing any streaks.
Skin-Care Tool With Micro-Needles
Make your skin firmer and plumper by adding this derma roller to your shower routine. Thanks to its tiny little spikes that improve circulation and help speed up the production of collagen and elastin. It can also help with under-eye circles.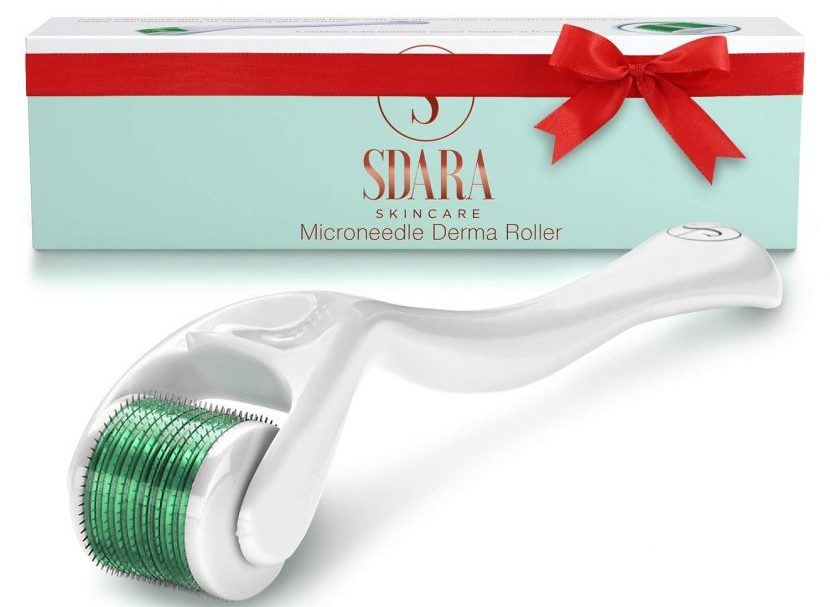 Smart Light Bulb That Can Be Controlled With Your Phone Or Voice
Ever wanted to turn your room's brightness lower like your phone's screen? This TP-Link smart LED light bulb can make that possible for you. It screws into your existing lamps or overheads so you can set schedules, timers, and brightness levels from your phone. It's also compatible with Alexa for convenient voice control.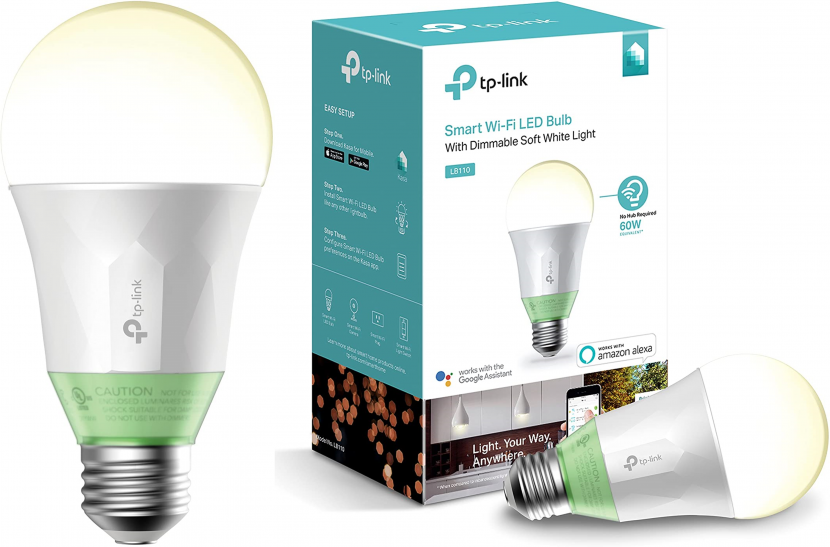 A Burger Patty Press To Make The Perfect Burger
This burger press is a must-have if you wish to make thick, uniform patties every time. It creates a ribbed texture on both sides of the burger so it sears well on the grill. The perfect patty is easy to achieve with this as it provides enough pressure to stop the meat from falling apart while cooking. Plus the non-stick surface makes cleaning up very easy. It's useful for making cheese-stuffed patties as well. It comes with 20 delicious easy-to-follow burger recipes, including classic stuffed burgers, healthy vege-burgers, and party-friendly sliders.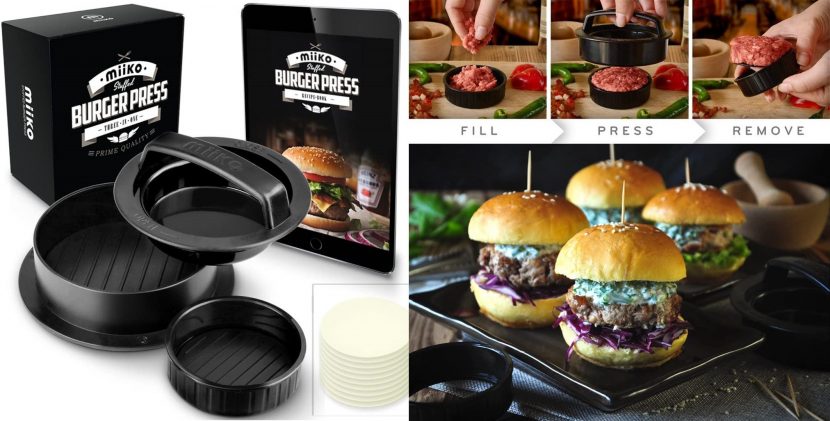 Smart Power Strip
Control all the plugs in your home, even when you're not there, thanks to the Smart Power Strip, Wifi Surge Protector. It is one of the most cool gadgets on Amazon you'd find. It allows you to sync lights, devices, and manually turn them on or off with your smartphone. Such a simple device to make your entire home a Smart Home.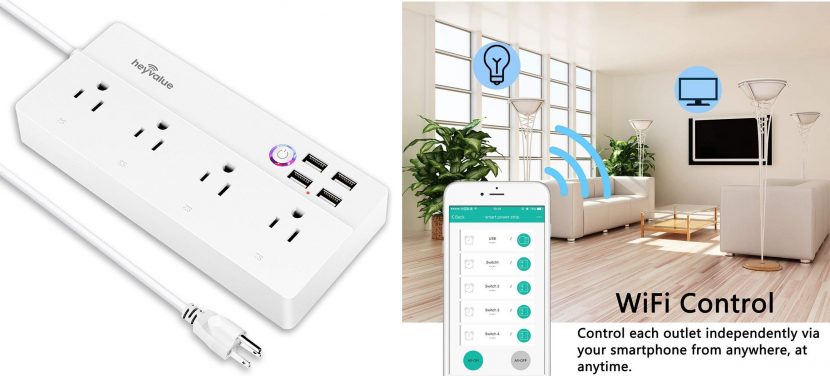 Satisfying And Gooey Cleaning Gel
If getting rid of crumbs, dust, or grime on your electronics gets on your nerves, you can make it fun with this deeply satisfying gooey gel. It gets deep into cracks and crevices on your keyboard, mouse, or camera parts, all without damaging your gadgets. This set comes with four different packets, and they can all be used over and over again until they turn transparent.
Flexible Open That Can Open Jars and Bottles of Almost All Sizes
This GARASANI 3-in-1 kitchen tool can be used to open several sizes of jars and bottles. It grips onto tops of jars, bottles, and even wine bottles so you can twist without hurting your hand. It is ideally made for seniors and people with limited hand mobility, or arthritis. It is made with durable rubber material that's built to last. It can be washed and hung on kitchen hooks as well.
Tile Mate With Replaceable Battery
Tile Mate makes it to the list of cool gadgets on Amazon. All you have to do is attach the tile onto your keyring and download the tile app on your phone to activate it. When your item is lost, for example, your car keys, you can use the app on your phone to make it ring. This works on the other way around if you lose your phone. Press the button on the tile to make your phone ring. It works even if your phone is on silent mode. This is an all-purpose finder for a wide variety of items. It is an easy-to-use finder and has a free app that works with iOS and Android.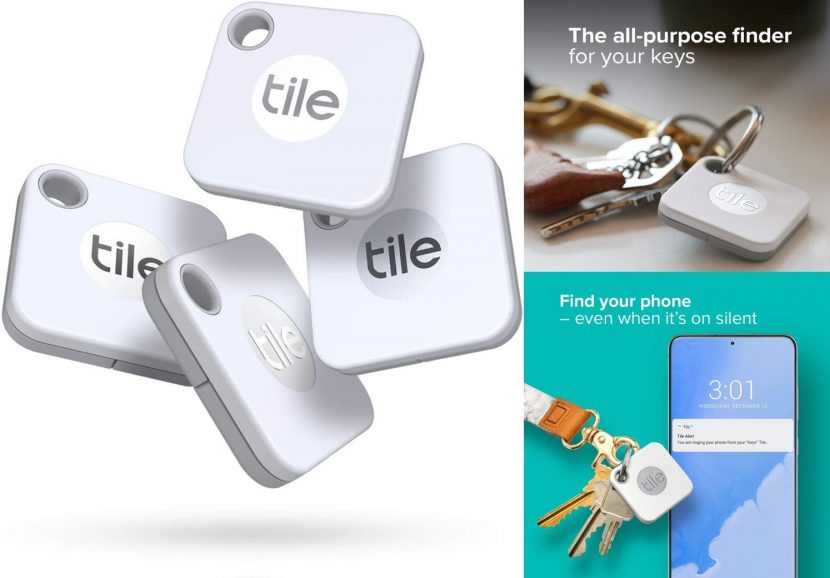 Extendable Magnetic Flashlight That Grabs Onto Small Metal Objects
This VIBELITE magnetic flashlight is actually a pick-up tool with 3 super bright LED bulbs with 360-degree illumination to provide light where most flashlights can not go. It has an extendable stem, flexible neck and a built-in magnet on its tip that easily grabs screws, keys, and other small metal objects. It is built with military-grade aluminium alloy, making it weatherproof and shockproof. This versatile tool is perfect for camping, boating, fishing, and roadside emergencies. It's length is 7 inches but is extendable to 22 inches. Time to round up all lost metal items around the house!
 Personal Alarm Keychain With A Built-In Flashlight
This handheld alarm produces 125 decibels of sound to alert everyone in the area that you're in trouble. It hangs conveniently on your keys or lanyard, has a built-in LED light, and can be turned off and re-used by pulling out the side pin. This is ideal for several situations. For example, it can be used by the elderly when they need assistance, patients in quarantine, women for security when out alone, night-workers, people trekking, hiking, and camping. The batteries are exceptionally powerful to cater to the loud alert sounds and can last up to a year before needing to be replaced.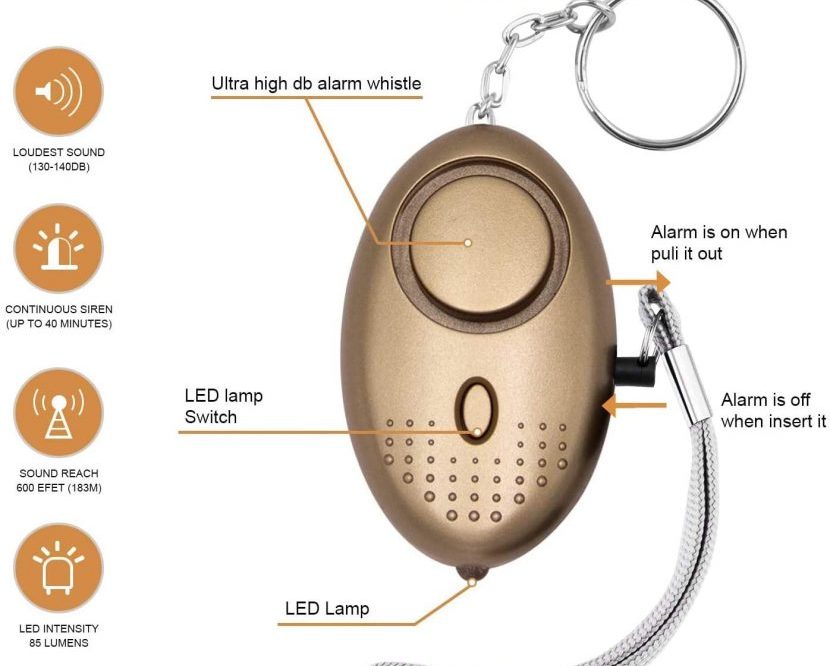 Magnetic Phone Car Mount Holder
This Sinuoda car mount attaches to any car and any phone, with an extra-strong adhesive on the bottom and a universal magnet on top. The top swivels 360-degrees for optimal viewing for you or the passengers in the car and the super slim magnet can be applied to your phone with or without a case. Best of all, it takes up minimal space, which will never cover your driving view and can withstand a bumpy ride without dropping your phone.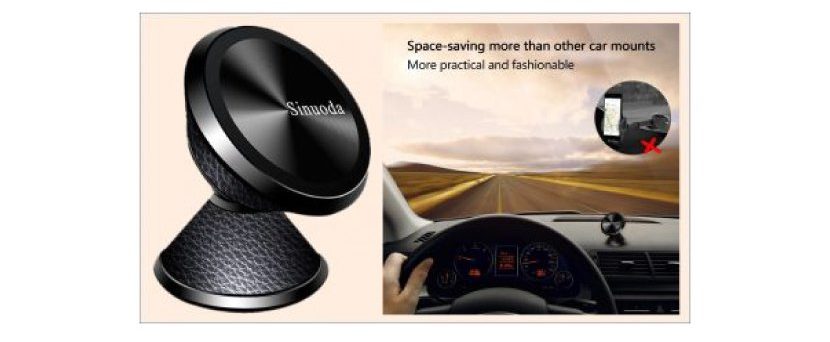 Bluetooth Padlock That Opens With Fingerprint
Leave losing keys or forgetting cumbersome numeric combinations in the past with this Bluetooth Padlock. This lock can store up to 15 sets of fingerprints but only under your permission. Without your authorization, nothing locked with WGCC padlock can be taken or used. The lock has an aluminium alloy lock body, along with stainless steel lock beam enhancing the sturdiness of the padlock. Its waterproof and dustproof high-quality design makes it durable to use indoors and outdoors. (However, it would be wise not to leave it out in the rain or snow). The padlock comes with a free app to register fingerprints, unlock, or set authorized users. The lock also allows you to know unexpected danger one step in advance by checking the last 1000 unlock activities to find unauthorized fingerprint unlocks.
Portable Cereal Cup That Doesn't Mix Up The Cereal With The Milk
Ever found yourself in the popular argument on whether the cereal goes in the bowl first or the milk? How about both and none at the same time. This portable cereal cup is your solution to keeping your cereal from getting soggy. With the milk and cereal being in separate compartments and only mixing when they reach your mouth. You don't have to worry about rushing to finish your breakfast so it does not get foul-tasting. What is even better is that you can carry this cup on the go – be it work, school, or maybe just while you're gaming. It is easy to assemble, dishwasher-friendly and sturdy enough to take a hit when dropped, without breaking.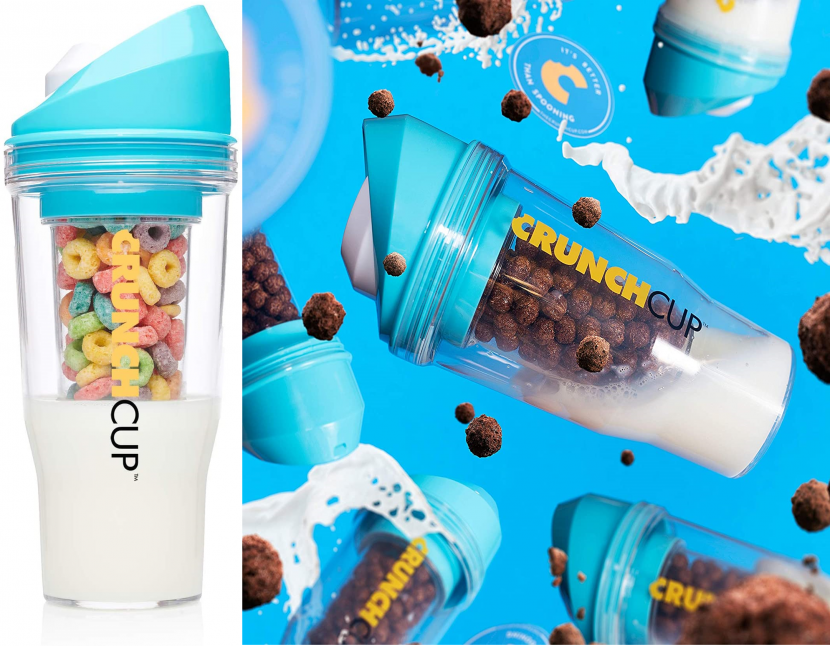 3D Pen Set That Let's You Draw Or Doodle In Real Life
This 3D pen set sure made to the list of cool gadgets on Amazon. Itis pretty much the same thing as 3D printers and it lets you pour your creativity in the air as it materializes it. Ideally made for children, the pen does not have dangerous hot parts and the plastic filaments cool down rapidly. The box includes the 3Doodler Start 3D Pen, 2 mixed-color packs of eco-plastic (48 Strands), Micro-USB charger and an activity guide. This could make for a wonderful gift for kids who are into building things but don't hesitate in getting one yourself either as it makes for a good relaxing hobby.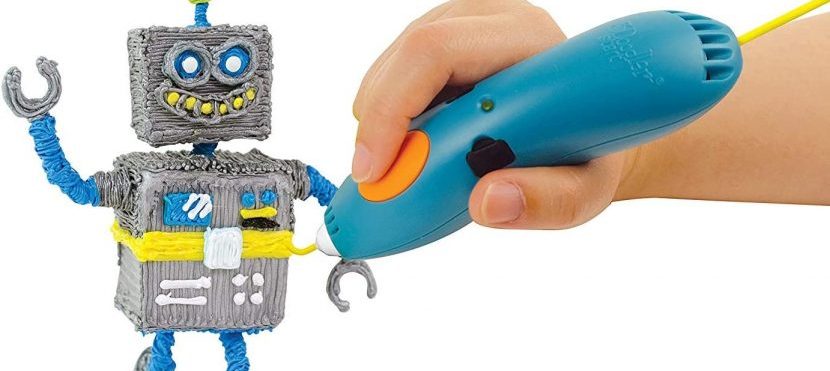 All images: Amazon