Jumpi packs a car jump starter, vacuum and a power bank in one
Jump starter is always a handy tool to carry when travelling either within city or outside the station. Though the equipment is beneficial but back then it used to be connected to another car's battery to transfer juice. Considering the issue, Jumpi launched its new product which is essentially a vacuum that you can carry around in your car but when in need it can turn into an emergency power supply acting as a jump starter or even a power bank. While the car jump starter keeps your car clean it also ensures that in case of a battery run out its jumper cables help you get your car back on the road!
It can not only fast charge your car but also provide antibacterial cleaning and risk free battery jumping. One single charge can cover up to 10 jumps and still manage to keep it safe to use with its low voltage. The 3 in 1 car jump starter weighs only 0.78 kg along with the vacuum cleaner and 0.32 kg without it, making it extremely small and lightweight. Since it is made out of durable clamps and cables, it is super powerful and carries out a professional grade performance.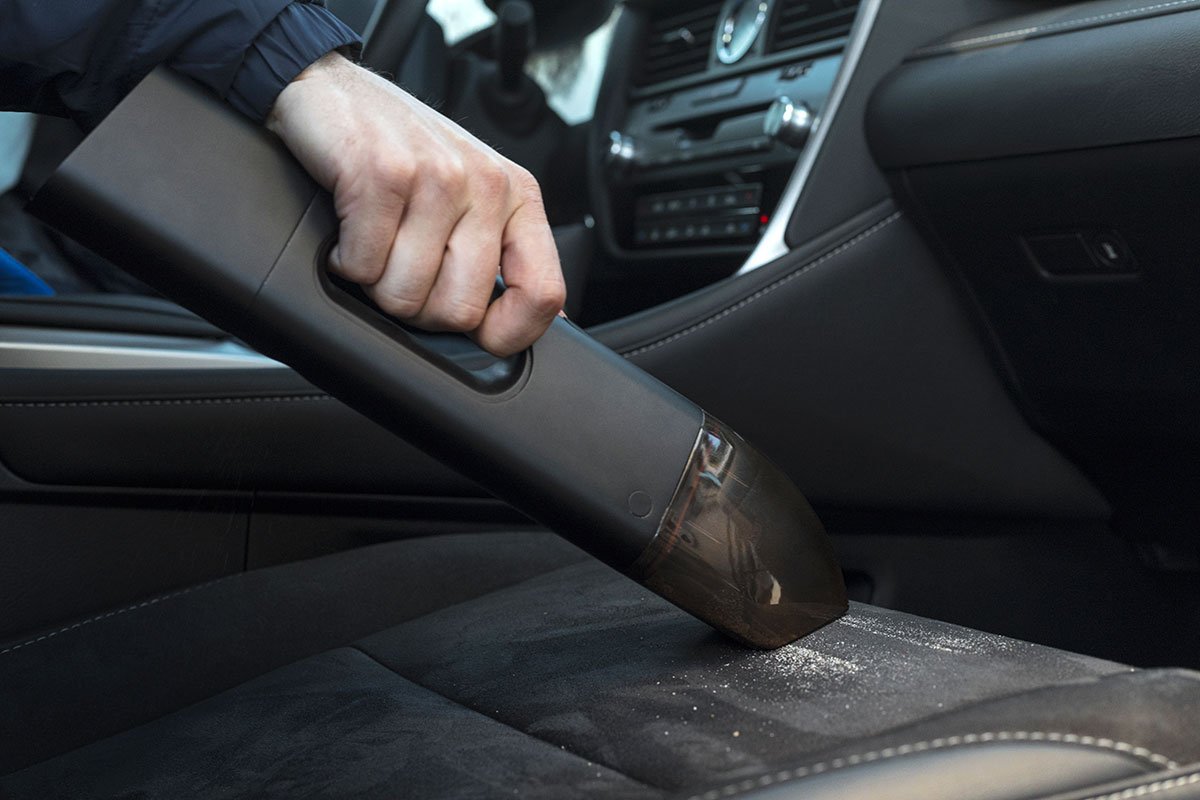 Jumpi car jump starter is quite and compatible
The vacuum included with the car jump starter is 30% quieter than other car vacuums and can easily fit under your seat. Since it is also cordless, it is very easy to maneuver around without the worry of tangled wires.  Powerful suction can entrap dirt and large debris making it precise in cleaning. Within a matter of few minutes the vacuum also gets completely charged saving your both time and energy.
The car jump starter can also function as a USB charger so you can power up your devices with it. In terms of speed and efficiency, your device will get charged up two times faster than a conventional charging cable.
Not only is the Jumpi jump starter is small but it can also give the strongest of jumps after one complete charge. Once the clamps are attached to the battery, you are all set to go! With its super handy design, it can easily fit under the car seat or into the glove compartment. With just 0.78 kg of weight and 36 cm of length, it is one of the lightest car jump starters available in the market.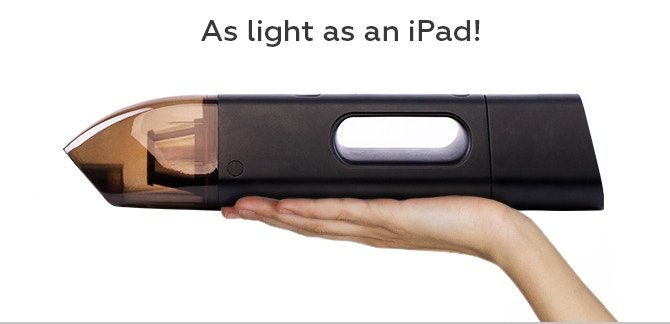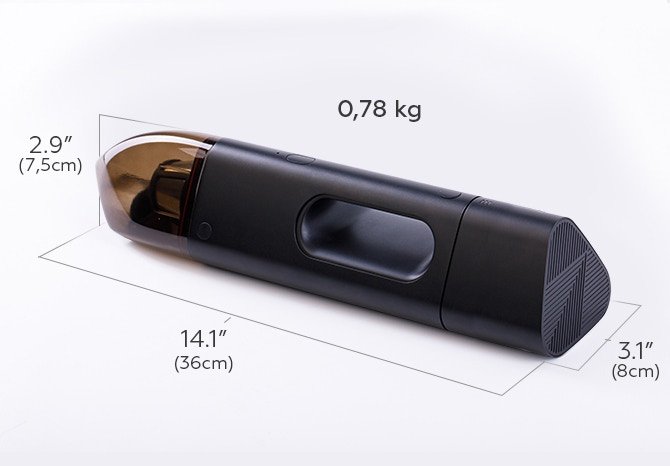 Design and safety of the Jumpi Car Jump Starter
The cables are well designed keeping in mind the safety of the user with multiple features that add protection including over current protection, short circuit protection, insulated wires, over charge protection, corrosion resistant clamps, spark proof clamps and overload protection.
This car jump starter also does not require the use of another car to jump start yours. Simply attach the Jumpi cables and press a button to power your car battery. Since it is ultra-safe to use, it makes it easy for anyone to immediately get their car back on the road!
Jumpi's powerful vacuum cleaner can pick up 99% of unseen allergens
Jumpi's multi-functional vacuum cleaner is lightweight and durable and has antibacterial properties with extremely strong suction to catch even the most minuscule dirt particles. Jumpi can even pick up 99% of all the unseen particles and allergens and in a matter of only few minutes your car is up looking clean and fresh. With the features that make your car bacteria and allergen free, you can assure the health and safety of your family. The vacuum cleaner can do the perfect job for you without creating a commotion and causing a disturbance being 30% quieter than the other vacuums.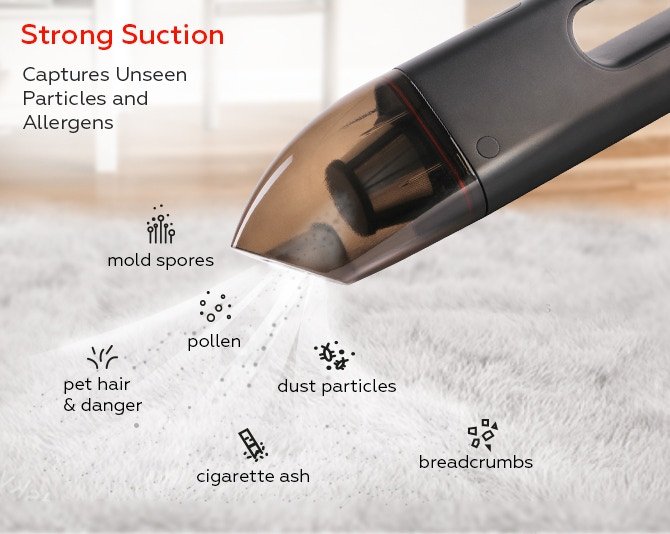 The light and compact structure makes it comfortable to use while sitting on your car seat with the seatbelt, adding to your safety. Most car cleaners usually require extensive cables and cords which adds to a lot discomfort but with Jumpi's 3 in 1 car jump starter, you no longer have to worry about cables getting in your way.
With an ergonomic design, Jumpi ensures no excessive wrist pressure or strain is applied. Jumpi also includes the latest car charging technologies which give you the fastest charging possible within a matter of minutes.
JUMPI is an all in one solution
"Jumpi was designed to be an all-in-one solution to the problems that we face on the road." Says the team at Jumpi. "When our team started work on the Jumpi, it began as a simple car vacuum with powerful suction, a better battery, and less noise than the competition."
A crevice tool is an additional attachment that can access the tightest and most difficult of spaces. This serves as a great tool to clean between and under seats to pick up the smallest of debris without having to uncomfortably crouch and get under your car seat. Since Jumpi caters to both wet and dry debris, you no longer need to worry about clogging or choking of your rotors.
An antibacterial coating on the Jumpi keeps it free of bacteria and microbes and prevents such particles from escaping the vacuum ensuring that no odor problems are being caused. To empty the cleaner, simply click the can and remove the reusable canister to empty its content. You can even remove most of the parts and give them a wash at the sink. Since the canister can be reused, the cleaner does not require vacuum bags making it all more easy to use.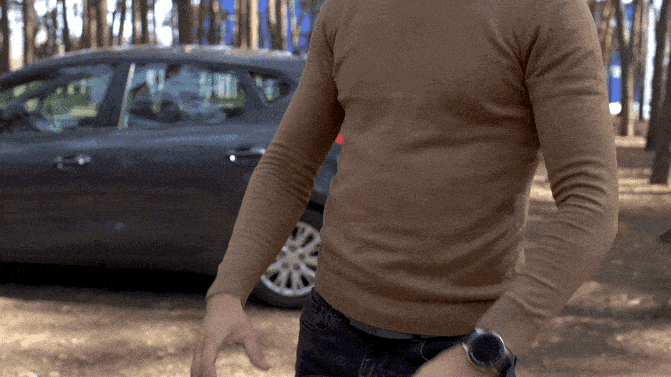 Jumpi's power bank can charge your phones and tablets
Turn the Jumpi car jump starter and cleaner into a power bank. The innovation connects to your devices using a USB connection so you are never left stranded in case of an emergency. It is compatible with all kinds of devices including phones and tablets.
At a price of just $85, you can get 43% off with the early bird discounts. The package includes a vacuum base, an extension wand, a power bank, jump starter and jumper cables.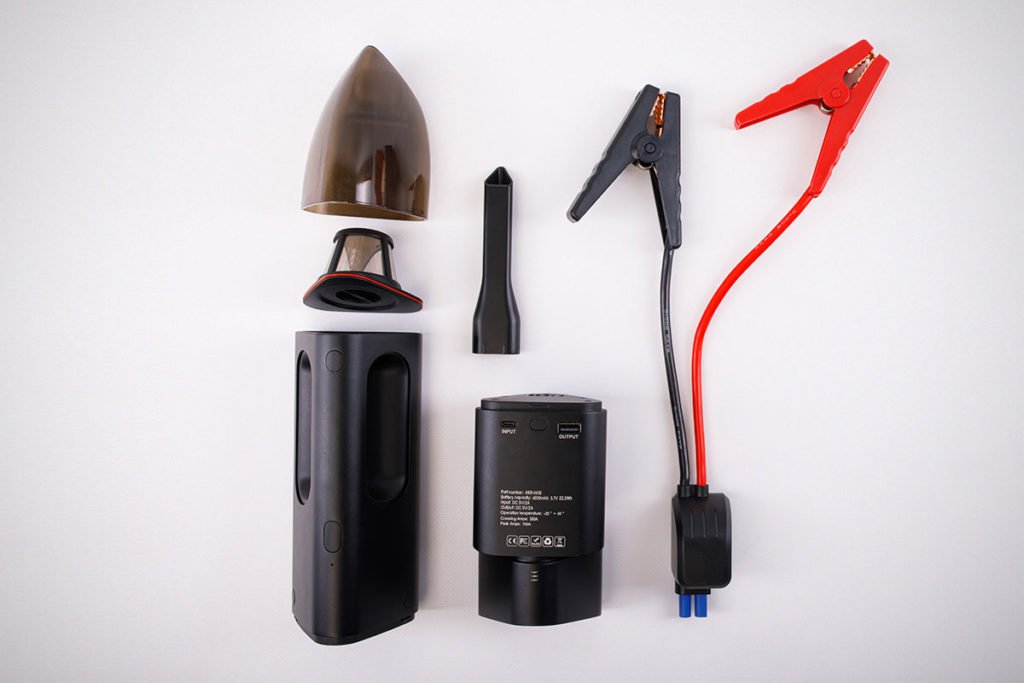 All images: © Jumpi via Kickstarter