SunUp Solar Panel System is the perfect solution to outdoor power shortage issues

© Brad Brister Design
If you've ever went out backpacking or are planning to in the future, one of your biggest probable concerns is going to be your phone dying even if you have a power bank with you because you wouldn't be able to recharge your powerbank as you hiked up a hill. Hikers always have had to do extensive research over trying to figure out which solar panel would work for them, as almost every solar panel offers either efficiency or durability.
Bradley Brister, a student of product design, who himself loves hiking came up with a solution to the problem of energy shortage faced by hikers. He designed the SunUp Solar Panel System which is a one-of-a-kind solar panel system specially designed to give its users the perfect combination of efficiency and durability. The panel system fits against the top of a backpack very easily and can be used for charging as well as usage of the device attached to it, both at the same time.
It offers great flexibility while having the ability to charge a 4000 mAH device, if the panel has been exposed to sunlight for a period of almost 12 hours!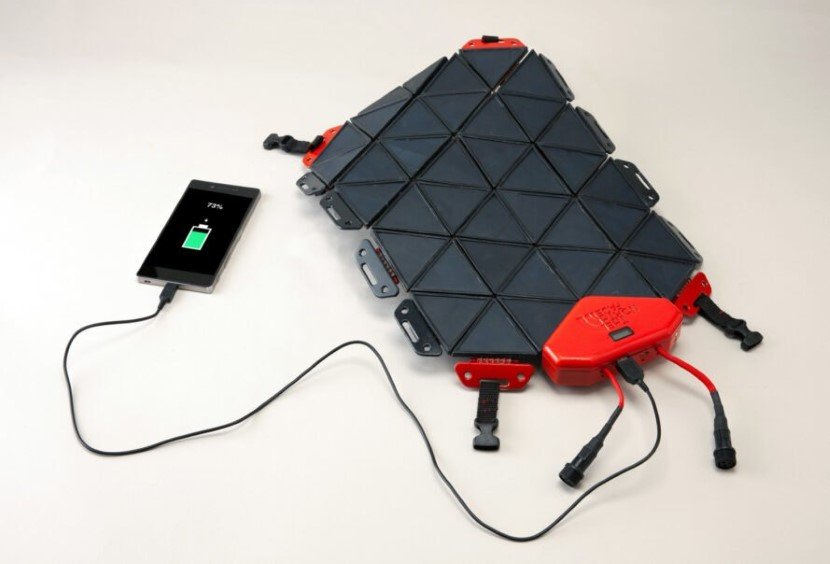 "The most unique aspect of this product over others is the close integration with an existing pack," says Brister. "The panel buckles onto the backpack and wires into two internal USB ports, one in the base of the pack and one terminating at the hip strap pocket to allow charging and device usage whilst on the move. The integration with the pack allows for a better user experience, it redesigns how the solar panel is used when hiking from the ground up rather than just adapting existing approaches fit."
Recommended for you (article continues below)
The solar panel system is designed such that it has small and thin poly-crystalline solar panels attached with each other through hinges. The hinges are made up of metal, and have built-in circuits which connect all the panels. The hinges also help in making the solar panel system more durable and flexible as the product, thanks to the hinges, lasts longer and doesn't snap after 500 bends. Also, one of the biggest benefits of the hinges is that it allows the user to mount it up on any surface which makes it great not just for people who are backpacking, but for anyone who is travelling.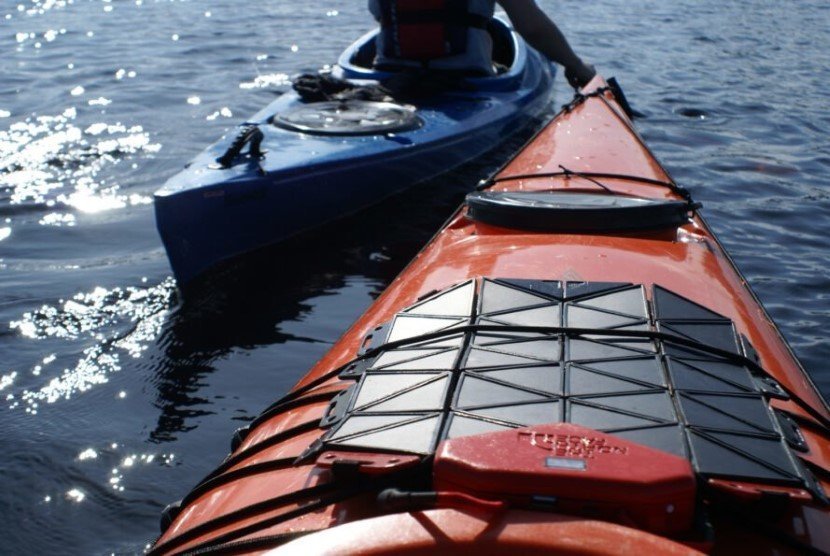 The product is also very cost effective as if one of the multiple panels breaks or gets damaged, it can simply be replaced as a single unit instead of having to replace the whole panel system.
Brister designed the product as his university final-year project in collaboration with The North Face and this project of his turned out to be such a success that it was one of the two runner ups at the James Dyson awards. The awards recognize and award the best product designs by engineering students from the all over the world.
All Images: © Brad Brister Design
h/t: New Atlas