Glass-bottomed pool at a renovated Italian hotel is definitely not for the faint hearts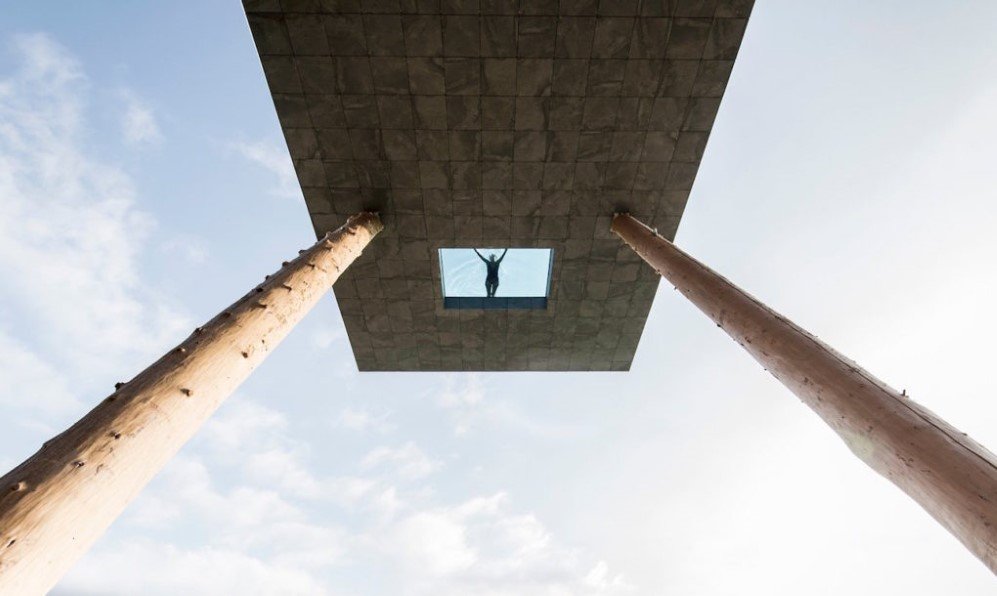 Swimming just turned into an extreme sport with this new swimming pool at Hotel Hubertus, which lies at the edge of a famous ski and hiking area of Kronplatz in Italy's South Tyrol region. During the renovation of this hotel, Italian architecture firm NOA decided to add a grand glass-bottomed pool that protrudes out from the hotel and into the sky! One wouldn't recommend it for people with acrophobia. Nevertheless, this 25-meter long grandeur offers the most spectacular views in all four cardinal directions, making it worth the swim.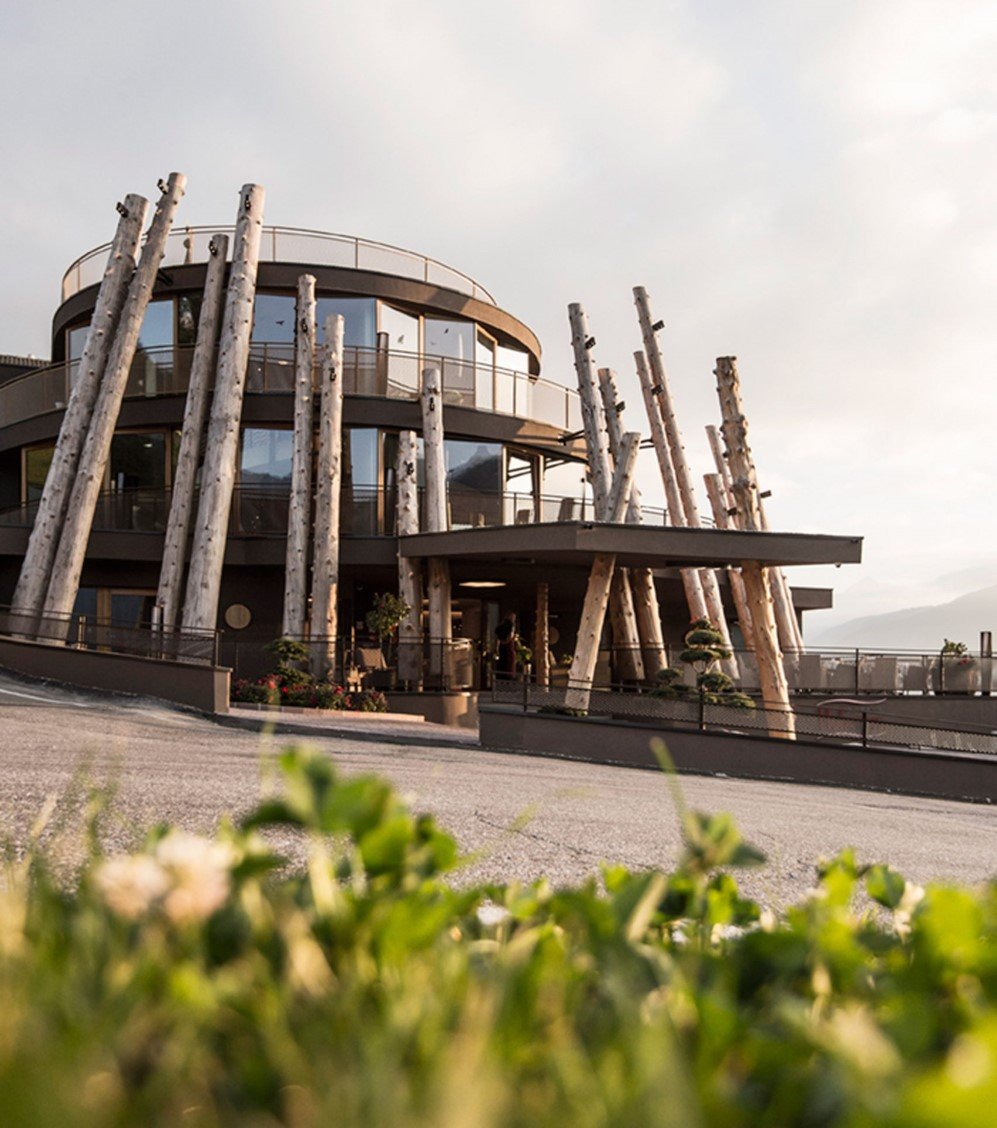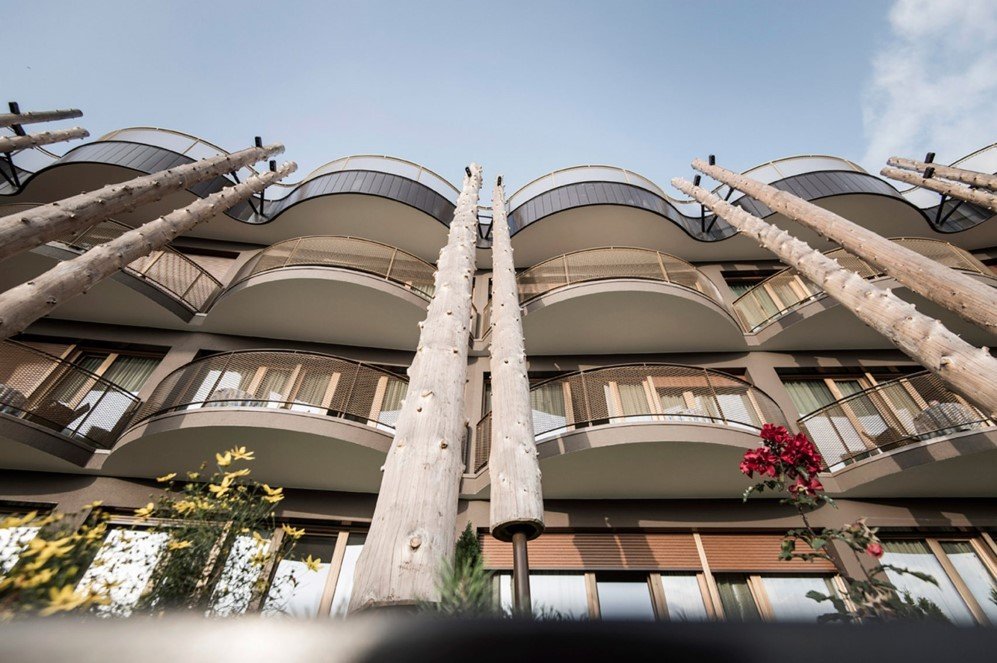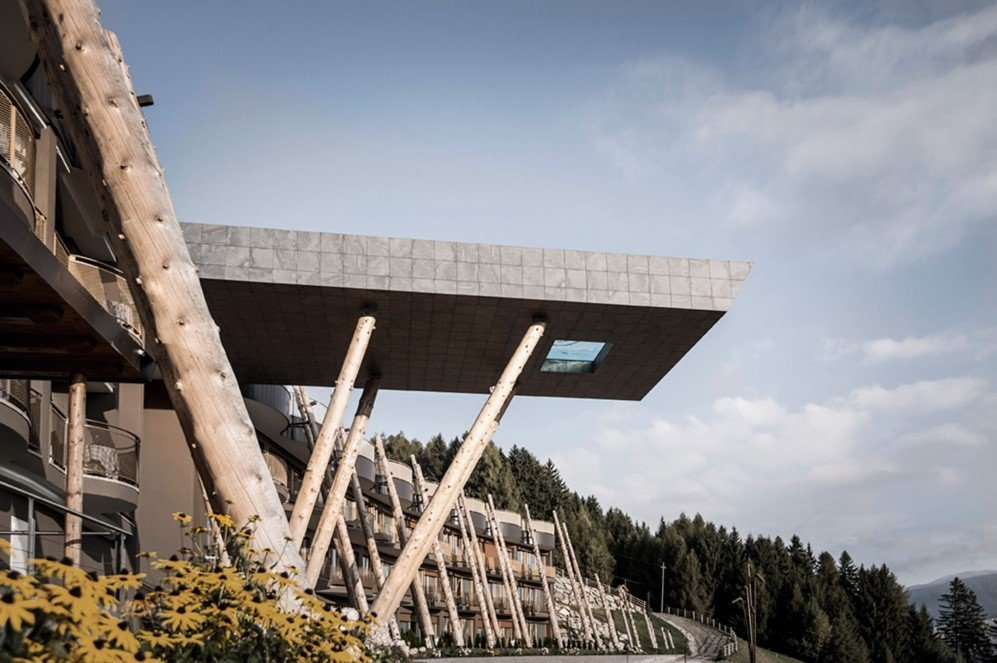 NOA brought about many dramatic changes like this during Hotel Hubertus's renovation in 2016. The hotel now features a new accommodation wing with 16 new suites and facilities, which sits next to the cantilevered pool. The sky infinity pool looks weightless as it hovers 12 meters above the ground giving the swimmers a completely new experience as they look down while swimming and see the beauty of nature without any obstructions.
RECOMMENDED: Extra-ordinary and Exceptional Pools; Soak Yourself Up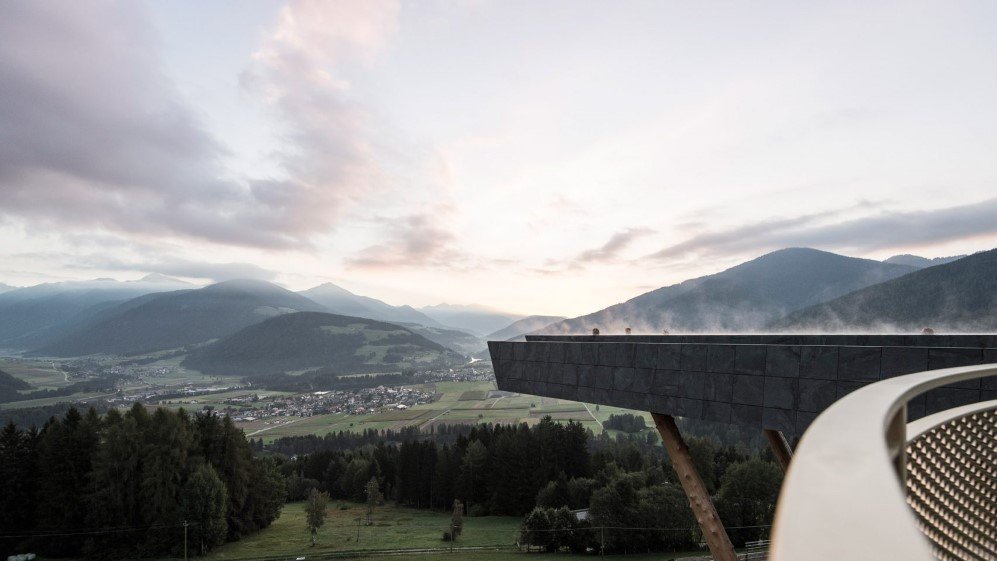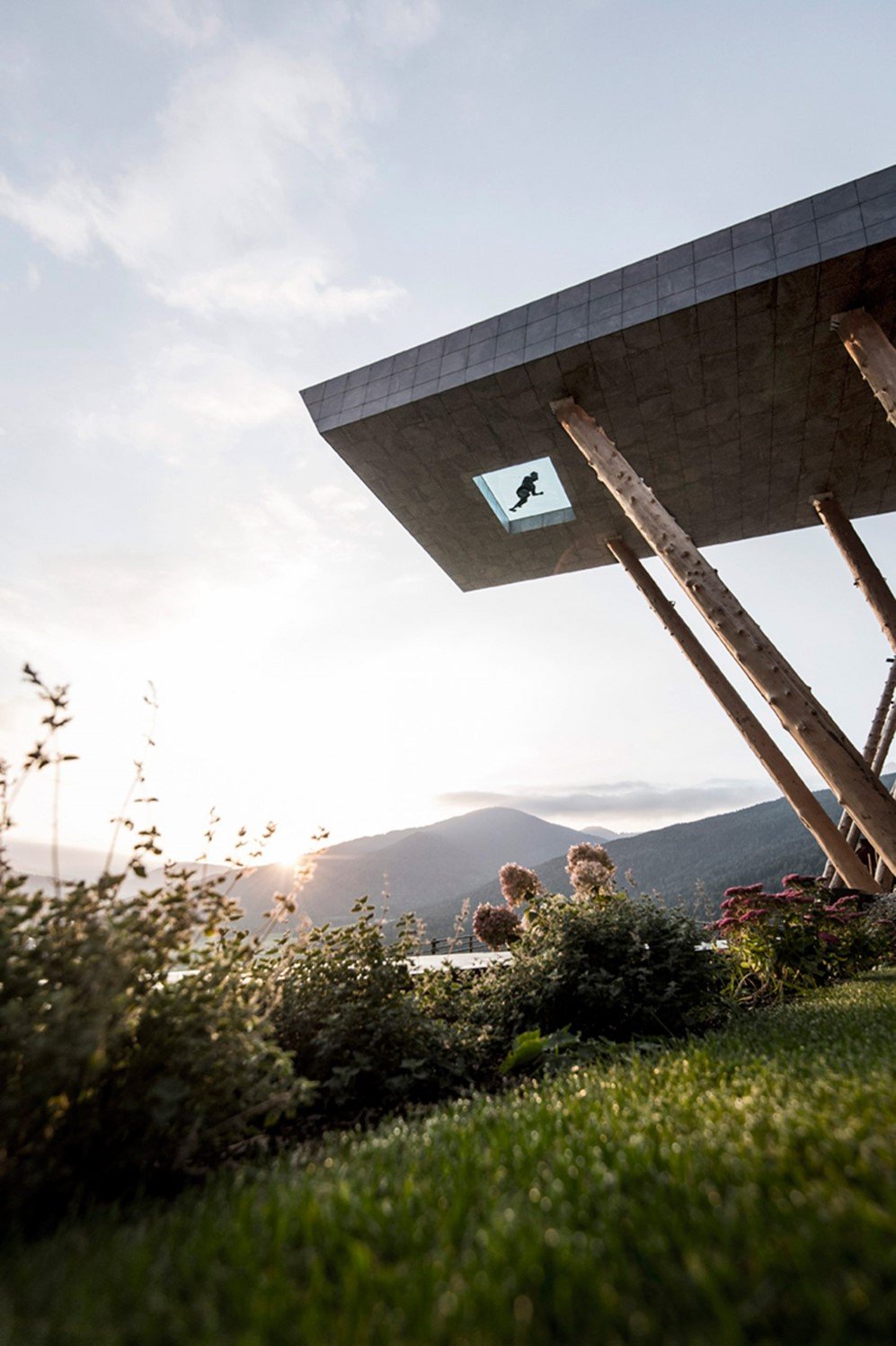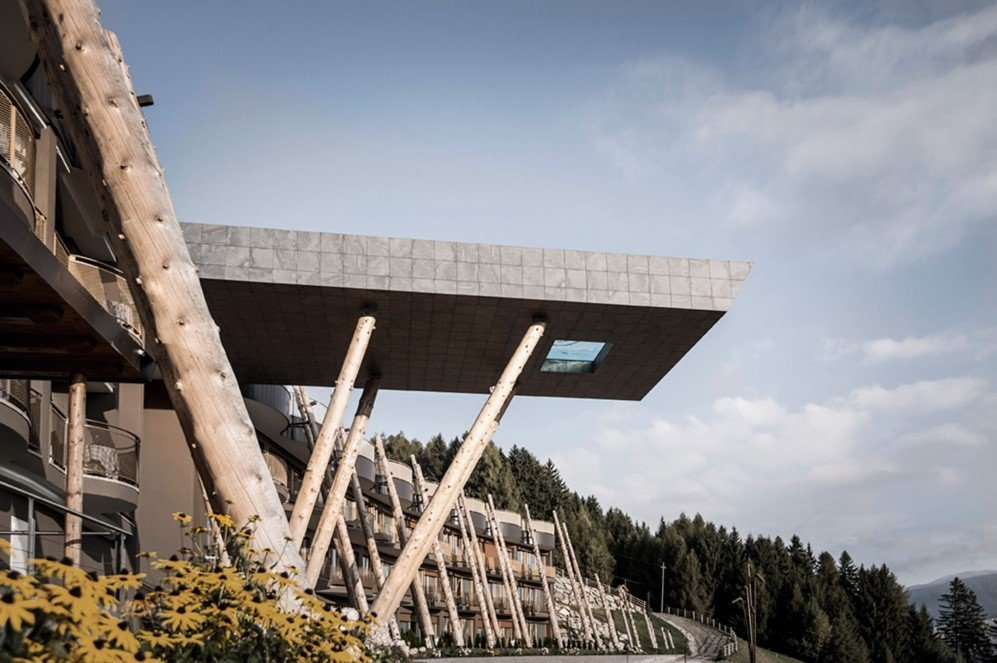 "The new pool, which imposingly rests in-between the two accommodation wings, seems like a floating rock, come to rest at the site, overlooking the valley," the architects describe.
Recommended for you (article continues below)
SEE ALSO: Maria Svarbova captures ethereal synchronized photographs in socialist era swimming pools
The 5m x 25m x 1.3 m pool, supported by the trunks of native larch trees provide breathtaking views of the Dolomites. According to a statement, "The hidden edges of the pool, kept in anthracite-coloured stone, abolish the gap between pool and landscape, creating the impression of the water flowing into nothing, disappearing between pool and landscape. The pool metaphorically reminds of a mountain lake, nestled into the astonishing mountainscape of the UNESCO World Heritage site, the Dolomites…"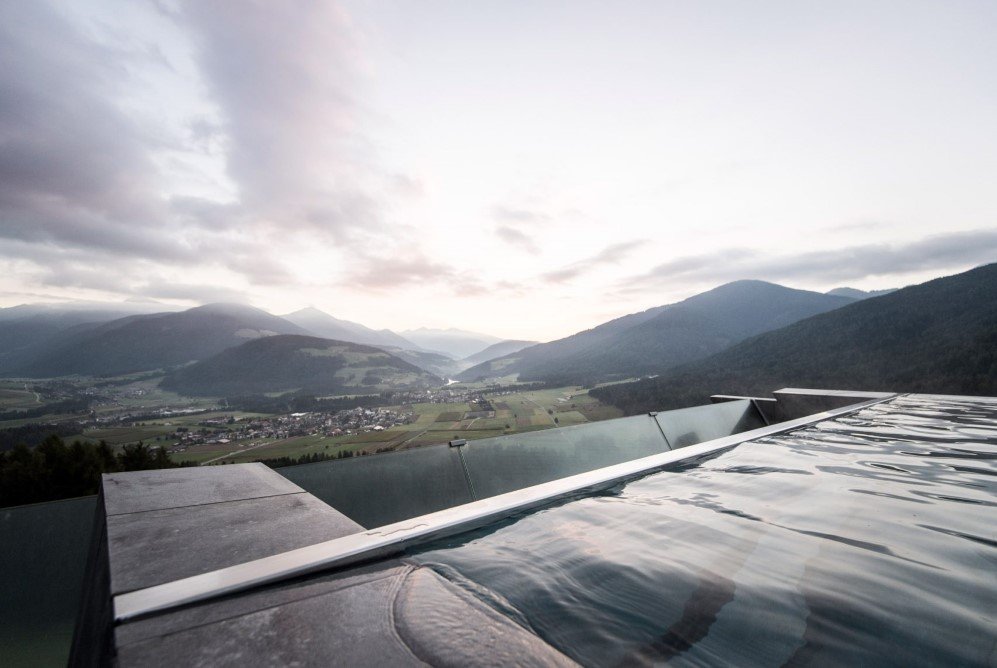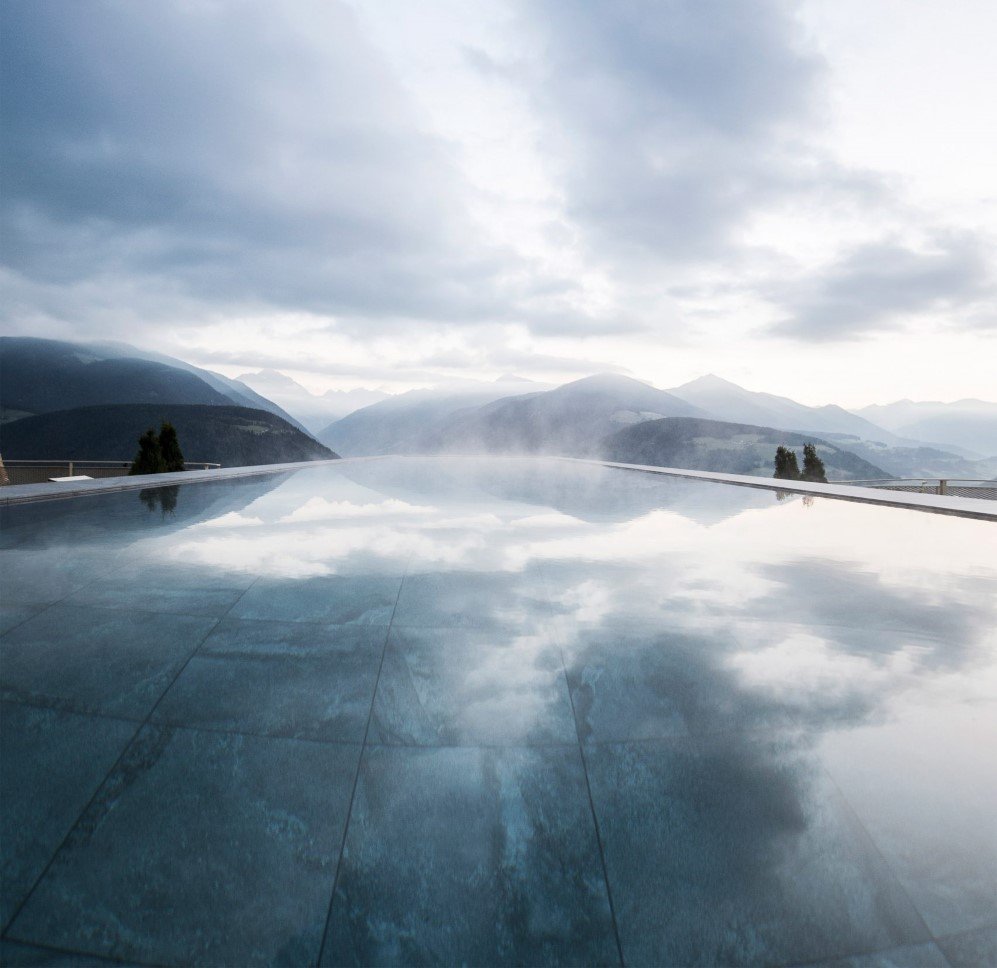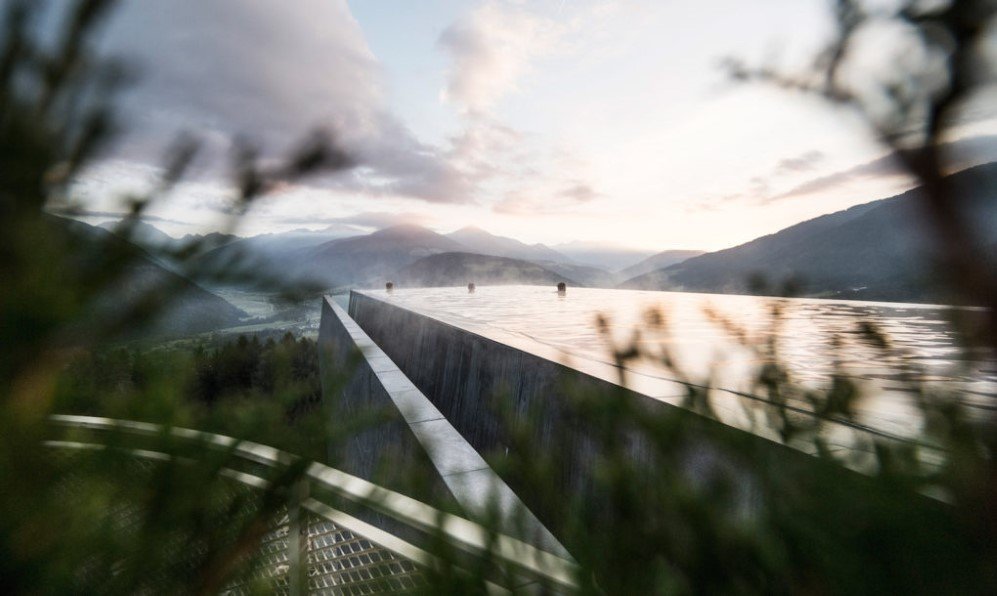 In order to show cohesion between the old and new building, the architects added native larch tree trunks in alternating patterns. These also play the role of sunscreens, room dividers and rain protectors. However, the pool located between the two buildings is the highlight of the hotel and certainly is an attraction for tourists looking for a place to stay.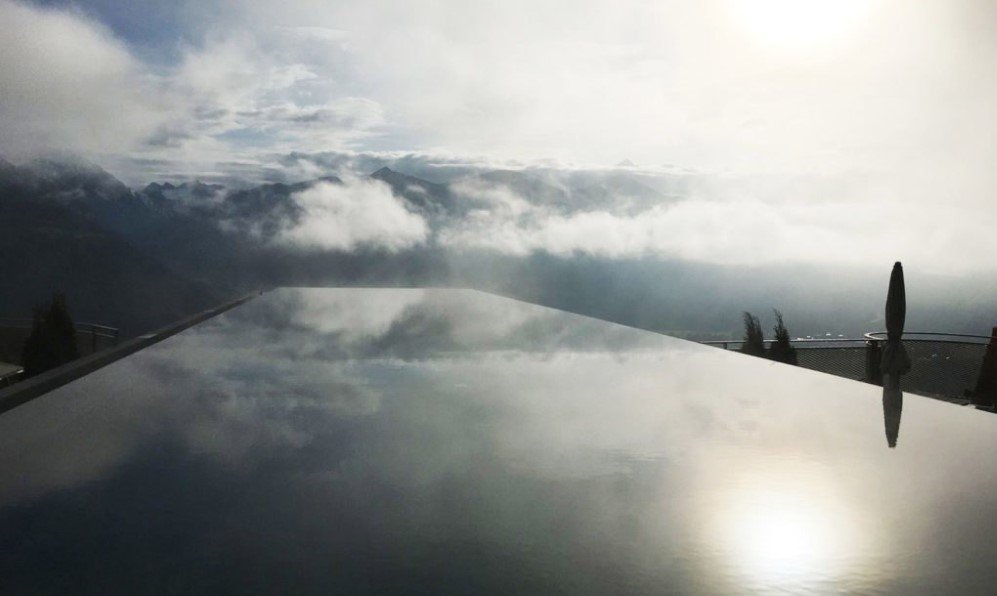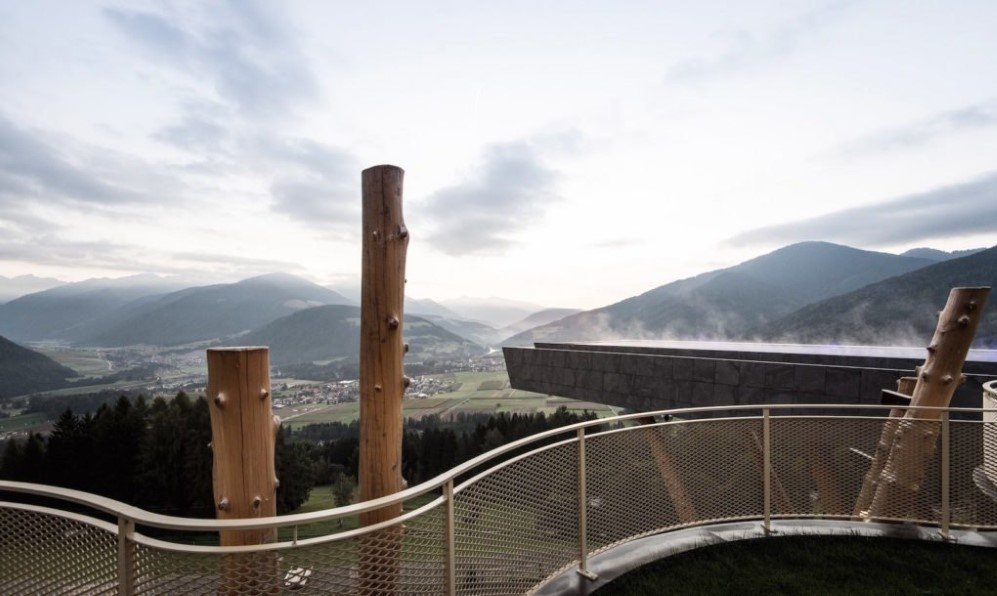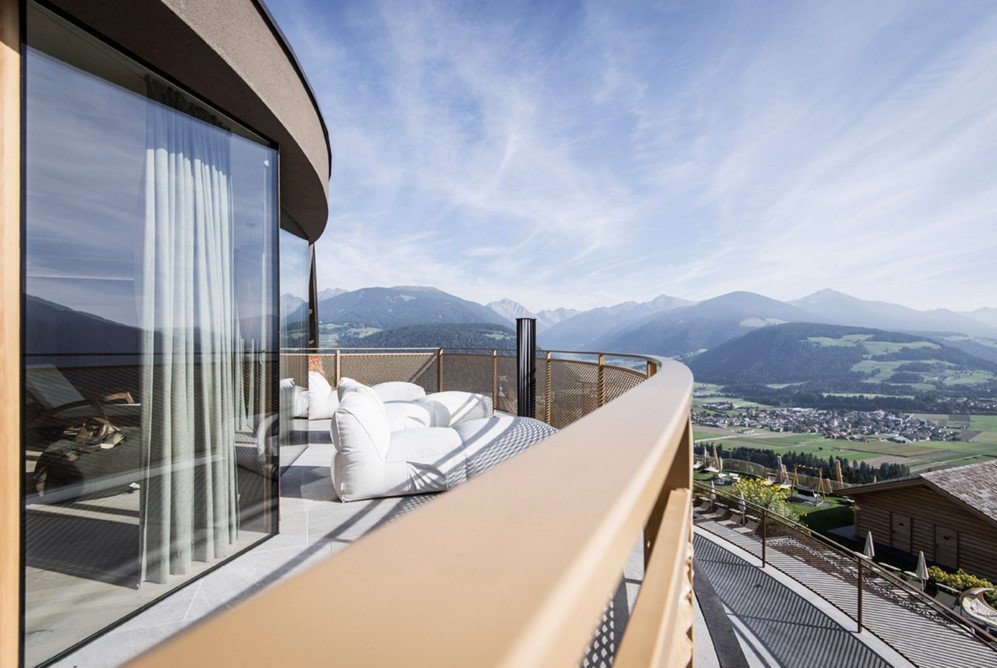 Images via NOA
h/t: Dezeen