Would you dare to swim through London's glass-bottomed 'Sky Pool'?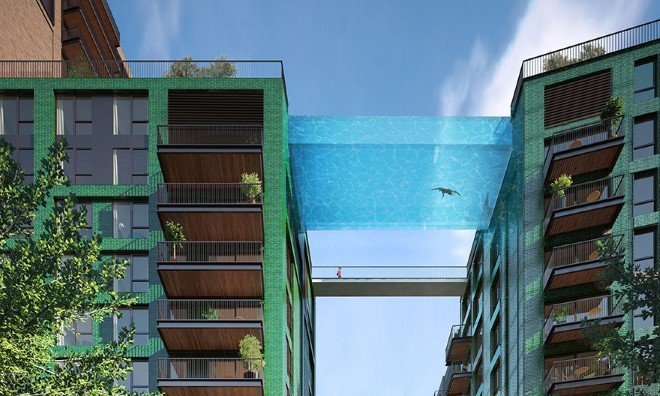 If you cannot decide whether you want to fly or swim, then London Sky Pool is definitely built for you. A new construction project, Embassy Gardens at the south of Thames is building a transparent pool at the top of the ten-storied building. Not only is the pool situated at an alarming height of 115 feet but it is also constructed as a bridge like structure in between of the two luxury apartment buildings, hence giving the swimmers a feeling of being suspended in the middle of the air.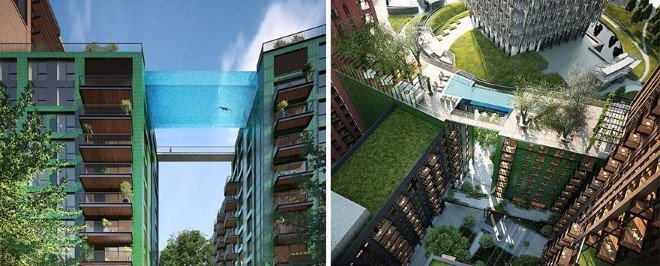 Image: Ballymore Group
The sky pool will be constructed by using 20 cm thick glass panels and will be 25 meters long and 3 meters deep. As many as 2000 residents will enjoy the privilege of swimming in this unique sky pool along with several other amenities such as; bar, spa and walkway at the very rooftop of the two magnificent buildings being developed by the Ballymore Group.
Recommended for you (article continues below)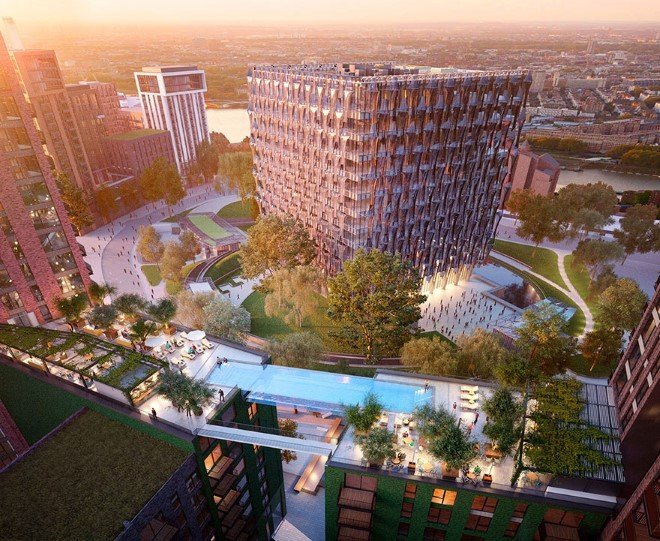 Image: Ballymore Group
Each apartment is priced at almost $940,279 and the developers have targeted buyers from the Middle East instead of London due to the patterns of the purchasing power. However, considering all the facilities and the aquarium inspired swimming pool, this might not seem like a bad deal at all.
Source: Ballymore (via: The Guardian)