Glass-bottomed pool hanging 502 feet high at Market Square Tower is surely not for faint hearts
Swimming pools are like plain lands for people who want to enjoy serenity instead of an adrenaline rush hence they hardly attract anyone who is even the slightest bit of an adventurous soul. However, this glass-bottomed swimming pool in Houston is just the opposite of a conventional swimming pool, offering nothing but adventure to those who wish for it.
The risky pool is at the top of the latest residential complex of Houston, The Market Square Tower which is built by Jackson & Ryan Architects. The building comprises of 463 rental flats, including studio apartments as well as one to three bedroom apartments. The glass-bottomed pool is exclusively designed for its residents on the 40th floor and since the pool is enclosed by transparent glass from each side, the swimmers can enjoy the city's skyline as well as look directly at the ground.
The acrylic glass with eight inches of thickness makes sure that the pool is strong enough to withstand the pressure of the water as well as the weight of the swimmers hence ensuring the safety of every resident who dares to swim at the edge of a building as high as 502 feet.
Recommended for you (article continues below)
The glass-bottomed pool is a striking piece of architecture and the residential complex is gaining a lot of attention from the potential buyers solely because of it.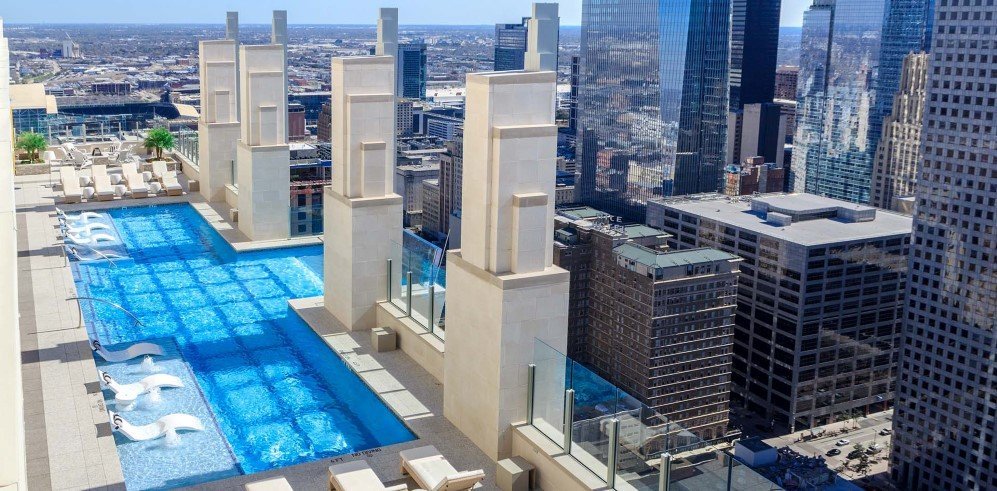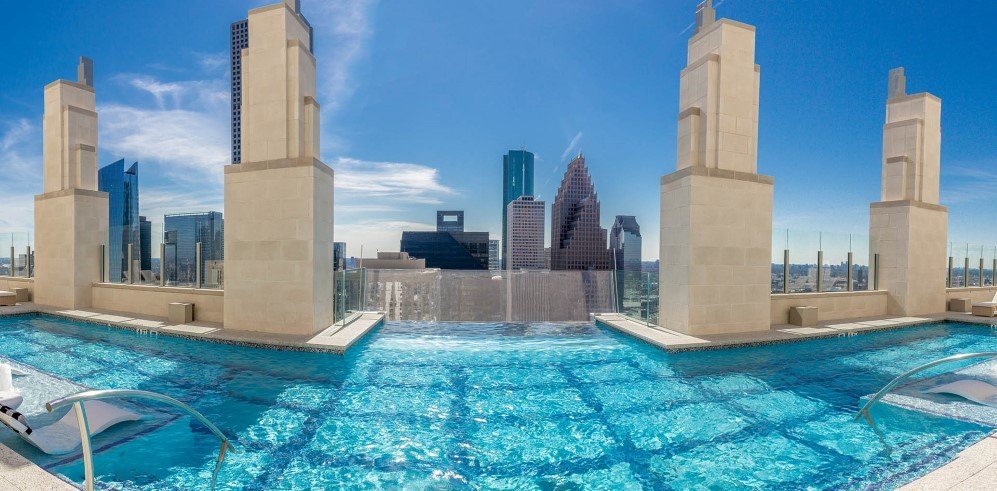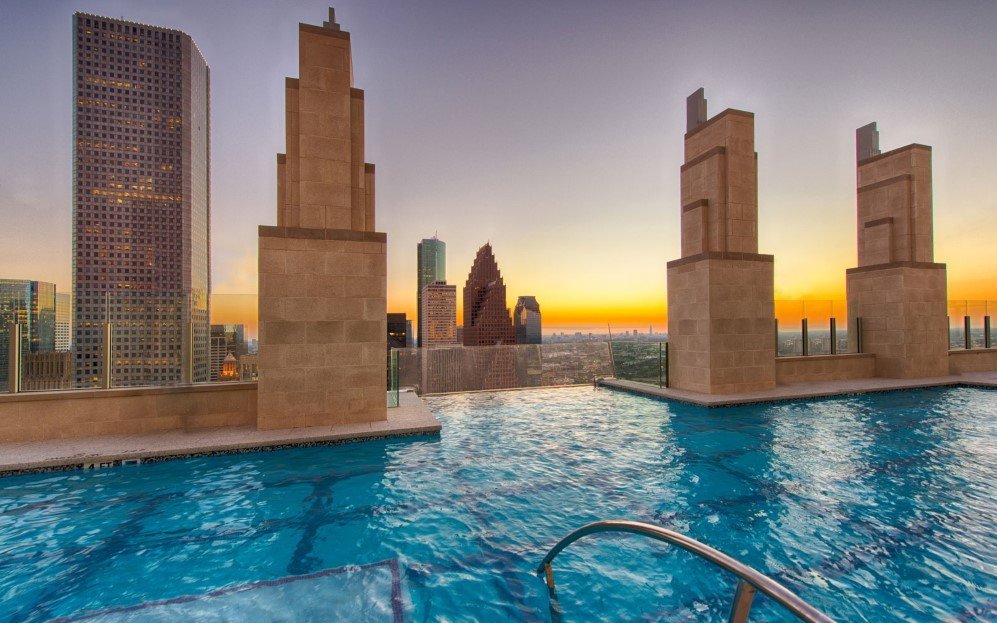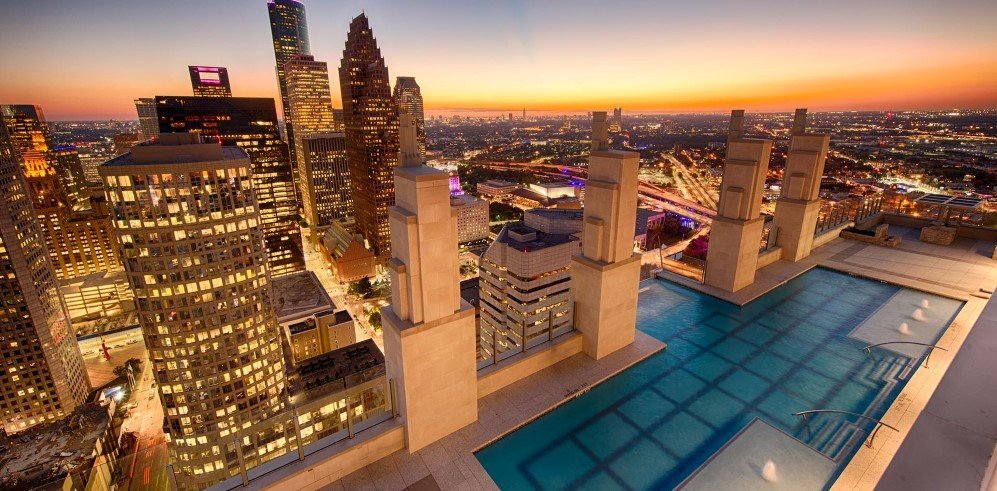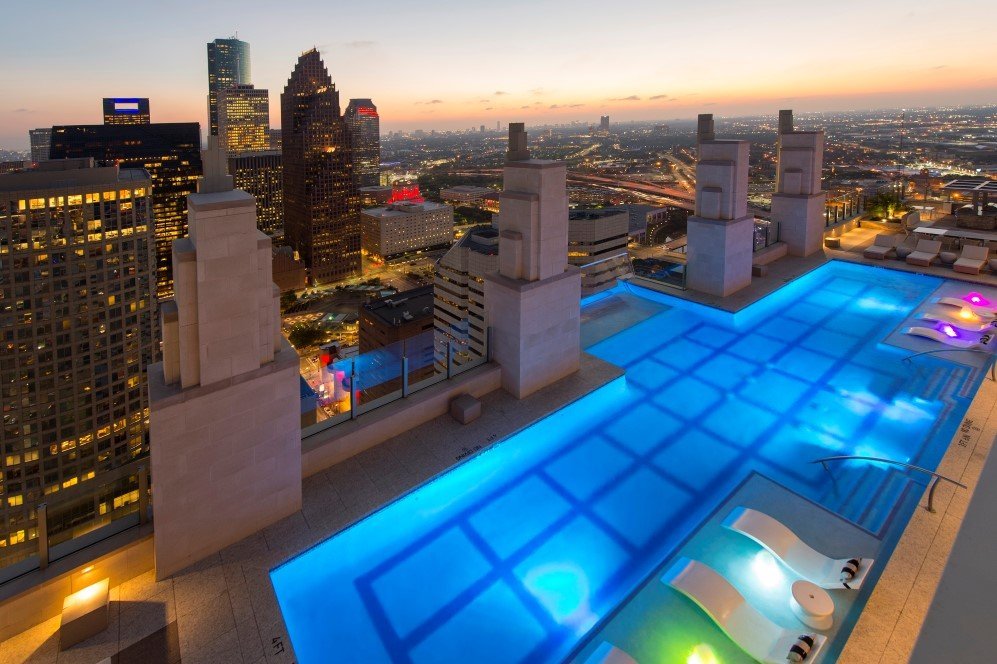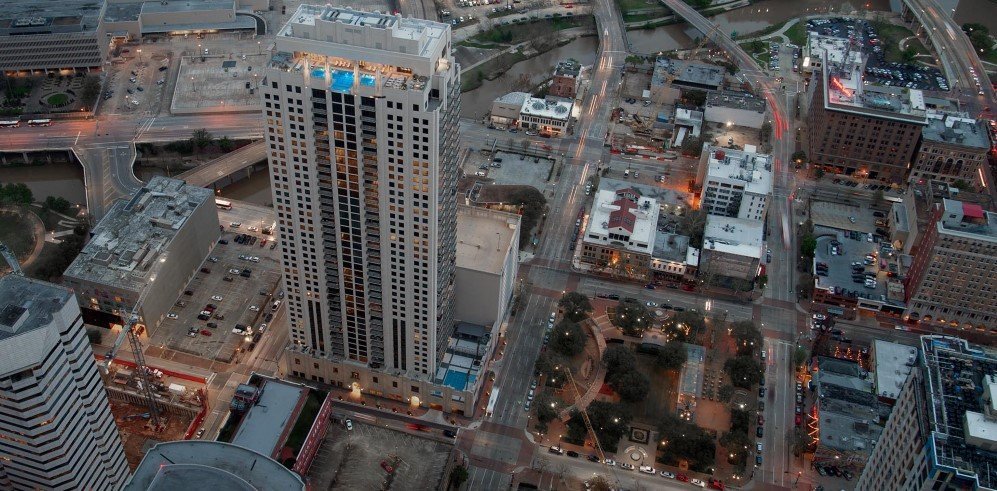 Image Courtesy of Market Square Tower & Jackson & Ryan
h/t: Dezeen