Retro-style beach hut rotates in the direction of sun to catch light all day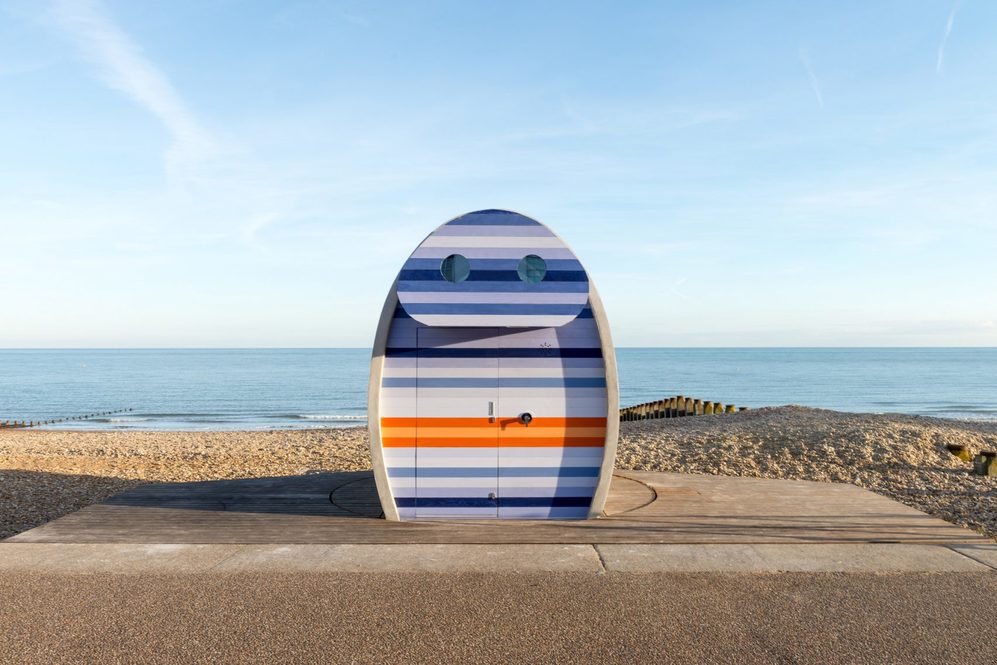 For everyone who loves their moment basking in the sun on a warm sunny day, the JaK studio, based in London, has brought around a trendy rotating beach hut that changes direction along with the position of the sun. The Spy Glass is oval shaped and consists of a glass covering on one end and a window with two sightings on the other end. It is painted with brightly coloured stripes that complement the colors of the beachy surroundings and the viewers can enjoy a 180 degree view. The beach hut is positioned on a turntable which allows easy movement so you do not have to change positions to look outside.
Bringing back the retro aesthetics of the olden day British beach theme, the hut is designed to symbolize the iconic coin operated binoculars that were a thing of the British past. The spin-off version, located at the pier on East Bourne beach, now comes with more movement and more vibrant colors.
RELATED: This Californian industrial ruin was transformed into a stunning beach house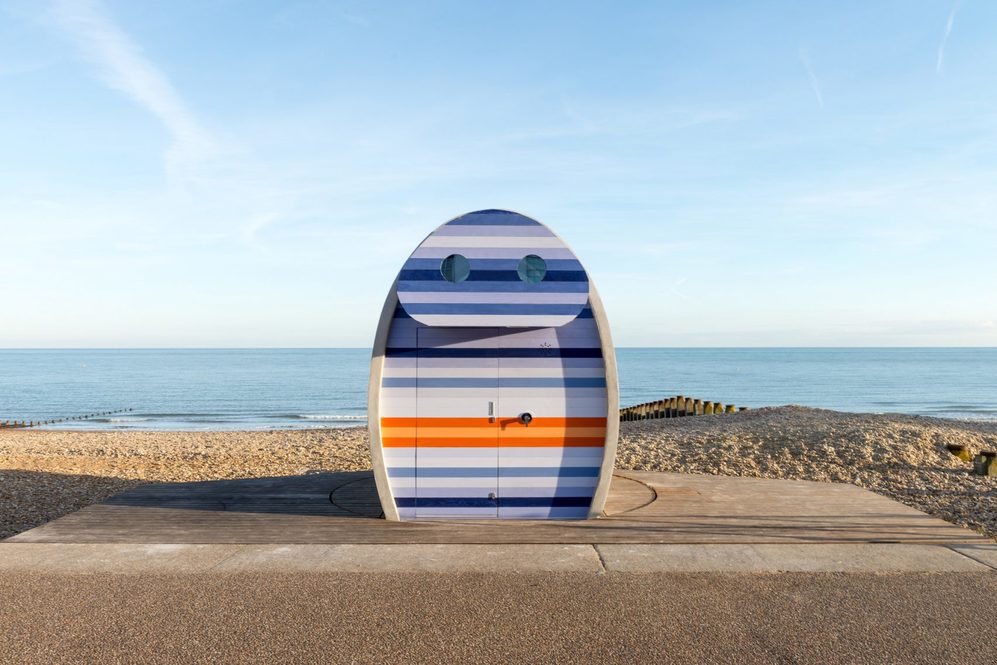 For the ease and comfort, the hut is designed and provides all the features of a regular hut. The indoor space is compact and homely and contains a bench that you can sit on and enjoy the view. A small attic overlooks the outside through two slots for windows and can be climbed up to.
"A big inspiration to our project was the coin slot binoculars which allow one to gaze out to sea. As you can move these binoculars, users can also move our Spy Glass to interact with the sun or coastline. It will hopefully bring a bit of nostalgia to local residents and those visiting on days out," said the co-founder of JaK studio.
SEE ALSO: The 'Eye of the Storm' dome house can weather hurricanes in addition to its splendid ocean front
Recommended for you (article continues below)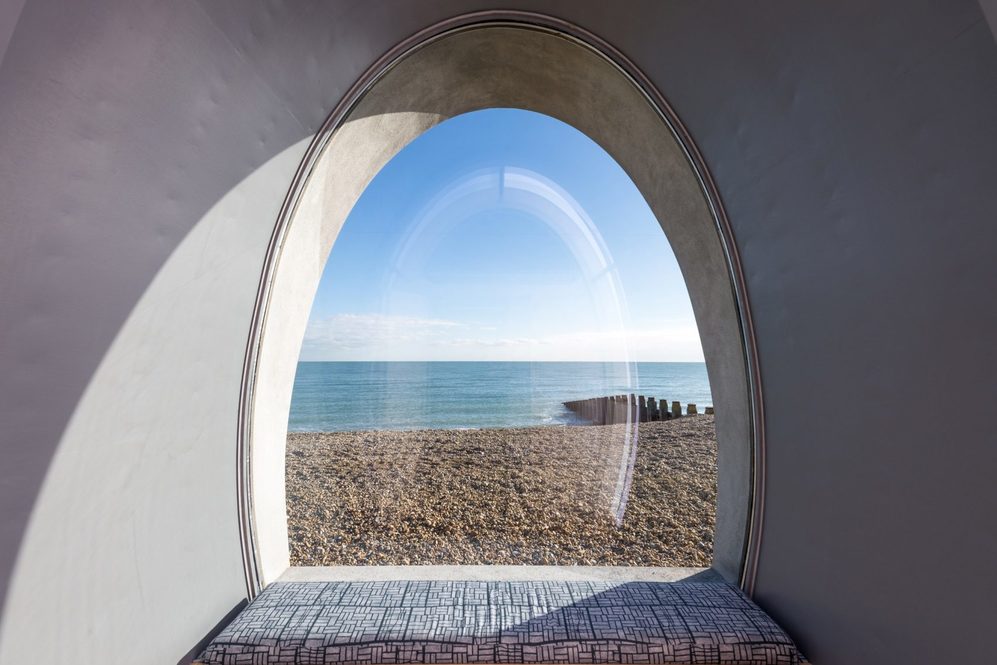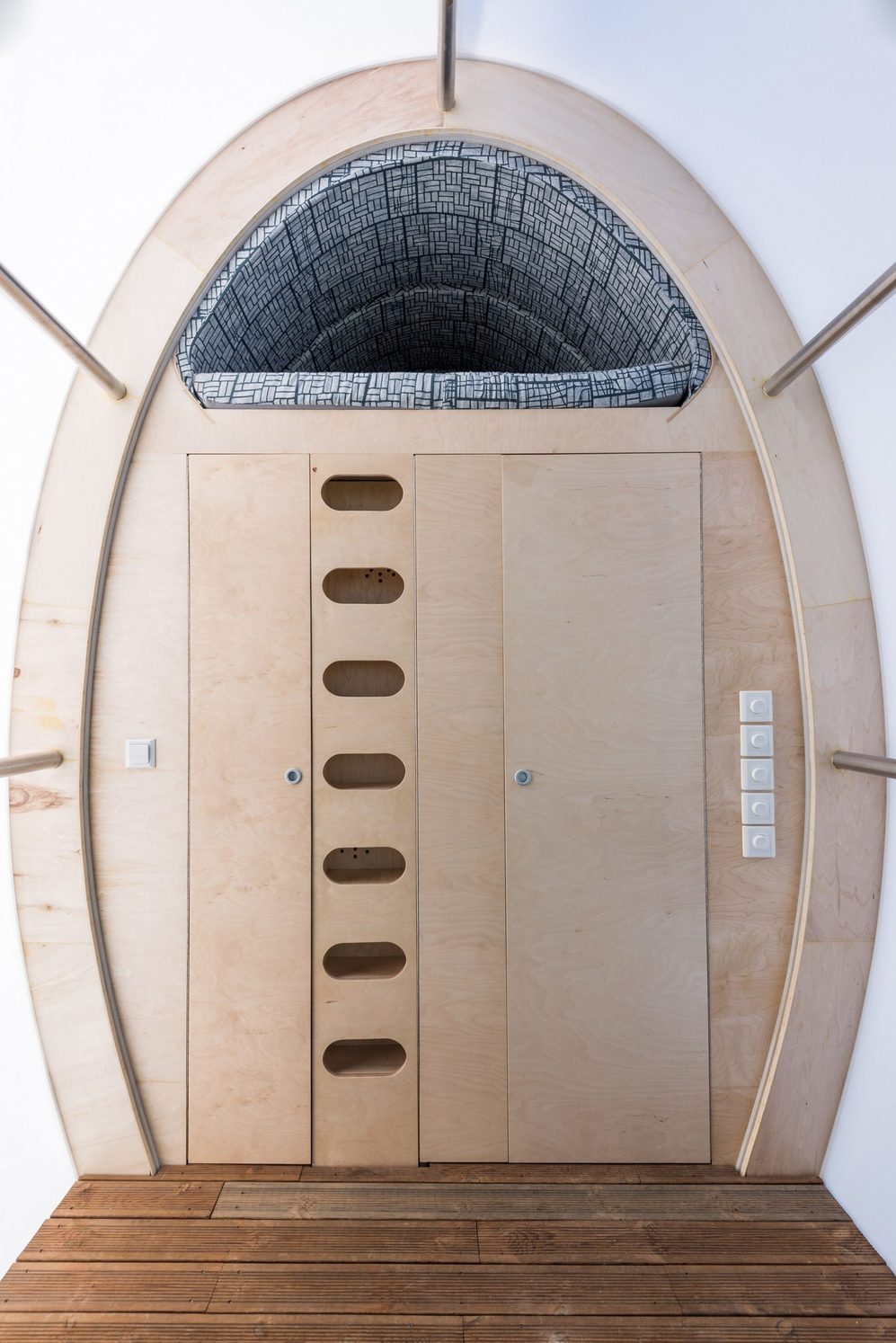 Through the help of the turntable, the beach hut rotates and different views can be observed at different timings. The hut's rotation can be operated using a remote control to enjoy the entire 180 degrees. The East Bourne Borough had launched a beach hut design competition for beaches with the trendiest and most iconic looks and The Spy Glass hut was one of the winning entries.
For everyone who enjoys the spectacular views of the sun, at any time during the day, The Spy Glass Hut is bound to provide them with an experience that leaves you refreshed and instills the love of nature.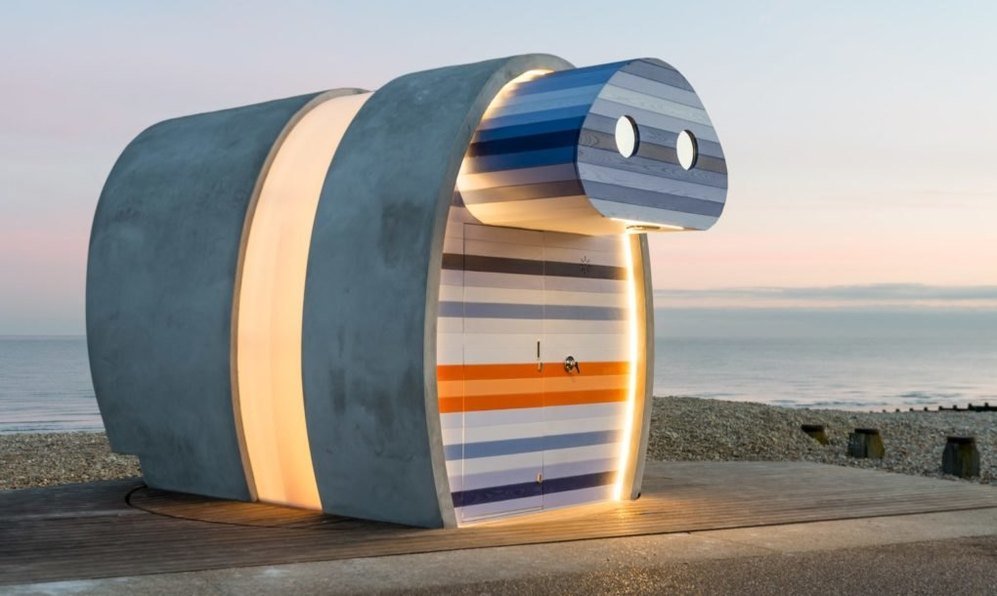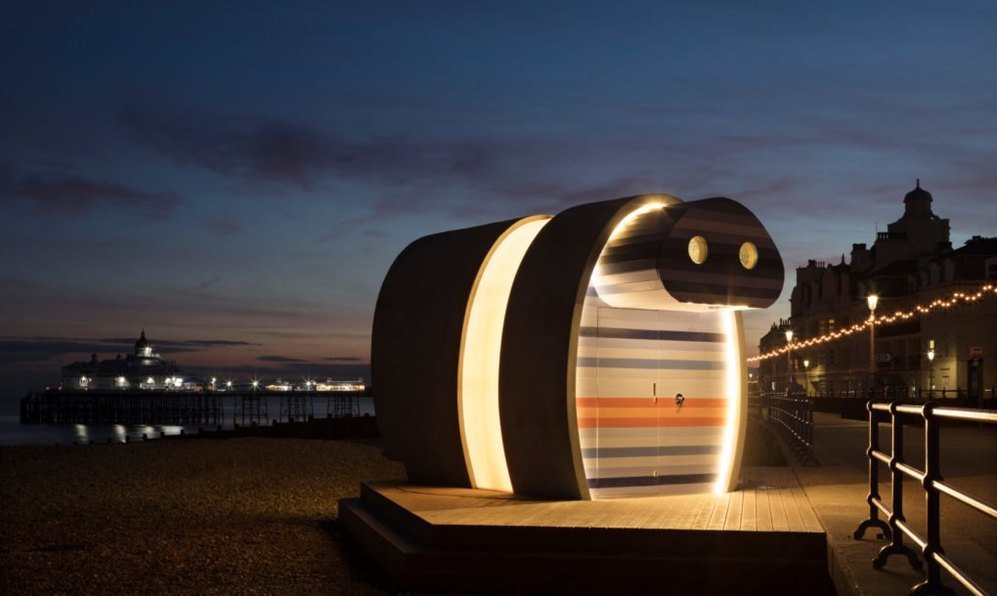 CONTINUE READING: These cylindrical log cabins serve as a sanctuary in the midst of a thick Danish Birch Tree Forest
Images by Francesco Russo and Nick Kane via JaK Studio
h/t: Dezeen