The 'Eye of the Storm' dome house can weather hurricanes in addition to its splendid ocean front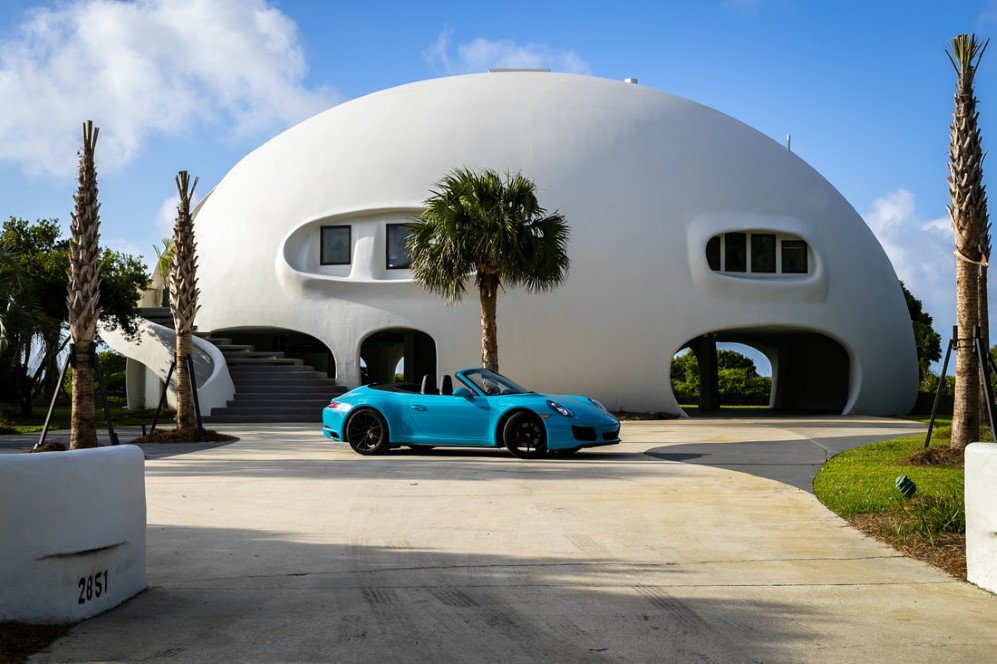 If you want to see magnificence and grandeur in one place, head on to Sullivan's Island off Charleston, South Carolina. Packed with beachfront vistas as large as one can imagine, this place is ideal for a peaceful getaway-except during hurricane season.
When George Paul's parents' house-located on the Island- became the victim of Hurricane Hugo in 1989, his construction and design company that makes dome structures, collaborated with X Dilling in 1991 and rebuilt the entire house and named it "Eye of the Storm". This hurricane proof 650-ton dome-shaped house is up for sale by Pareto Real Estate at a hefty price of $4.9M.
Located only 230 feet from the ocean on 2851 Marshall Blvd on the Island, the house stands on half an acre of land and catches the eye of every passerby with its unique shape and modernistic alignments. Three main elements make up the entire house: concrete, steel and glass.  The smooth curving exterior and whitewash makes it stand out from the green patch that surrounds it.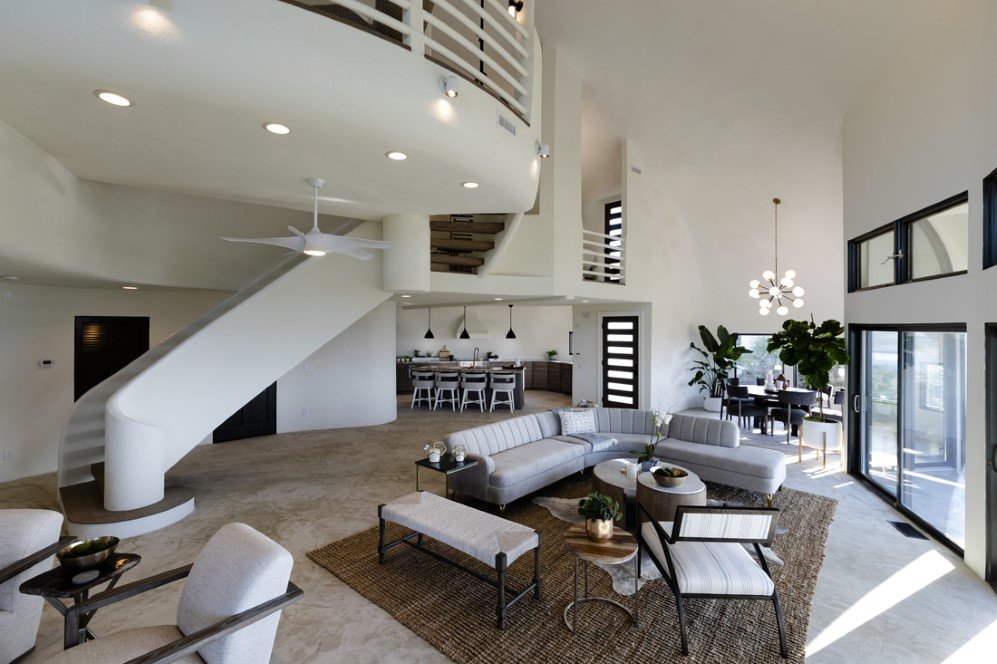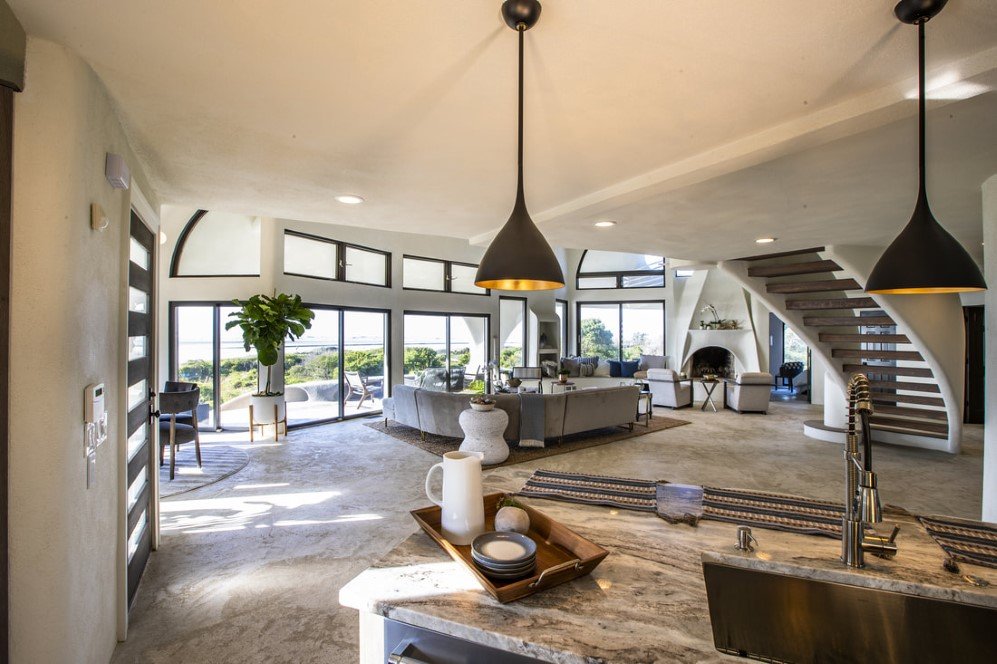 Measuring over 3,571-square-foot, this home comes well equipped with three bedrooms and four baths on the top floor. The main floor consists of an airy and spacious living, dining and kitchen area, which is surrounded by large windows and openings to give the resident a feeling of being around nature while in the comfort of their home.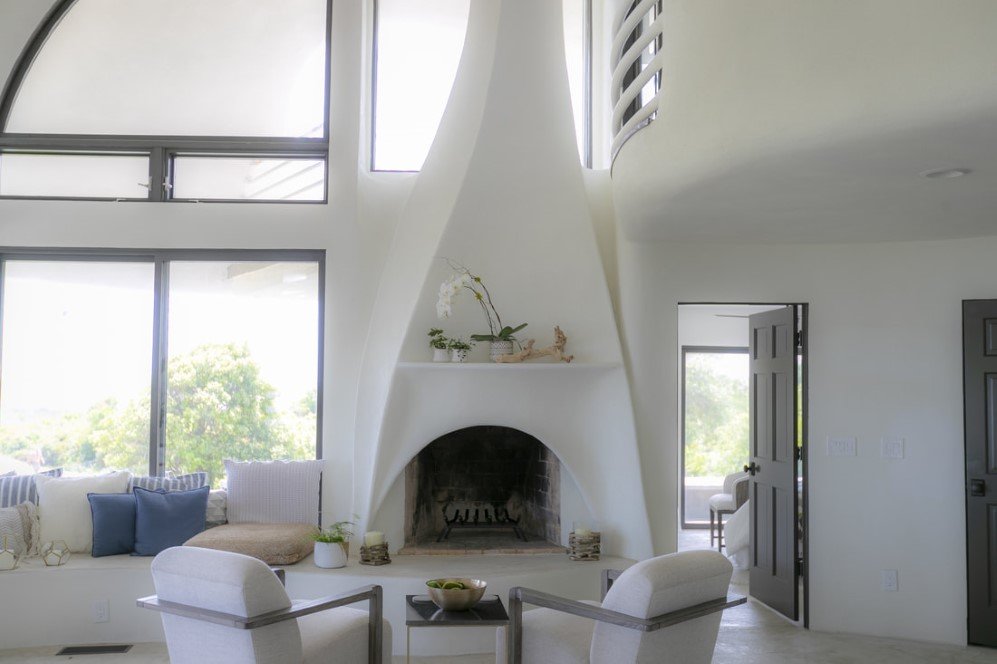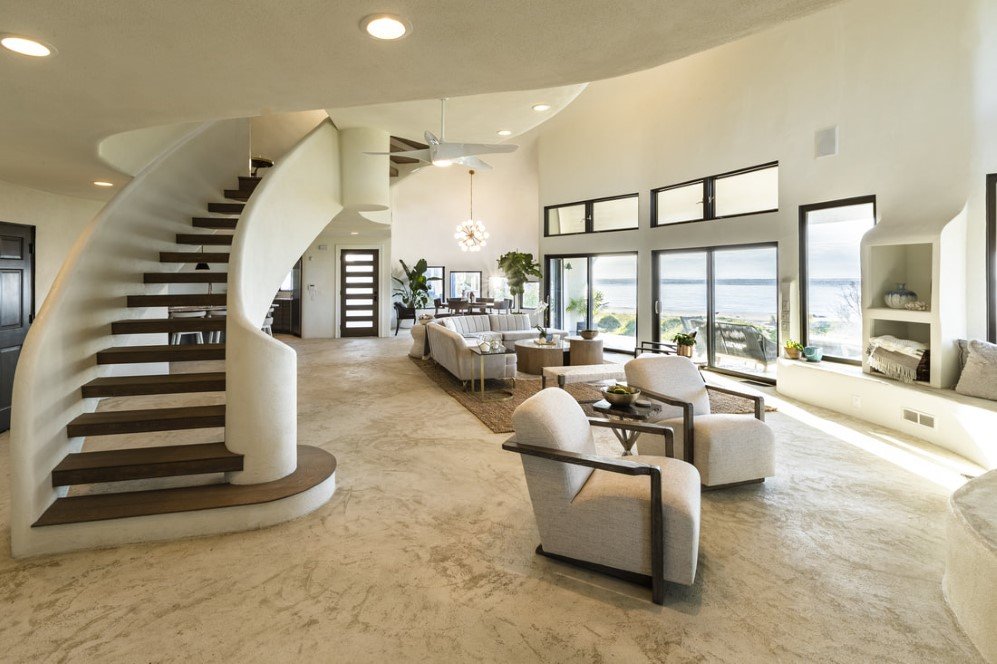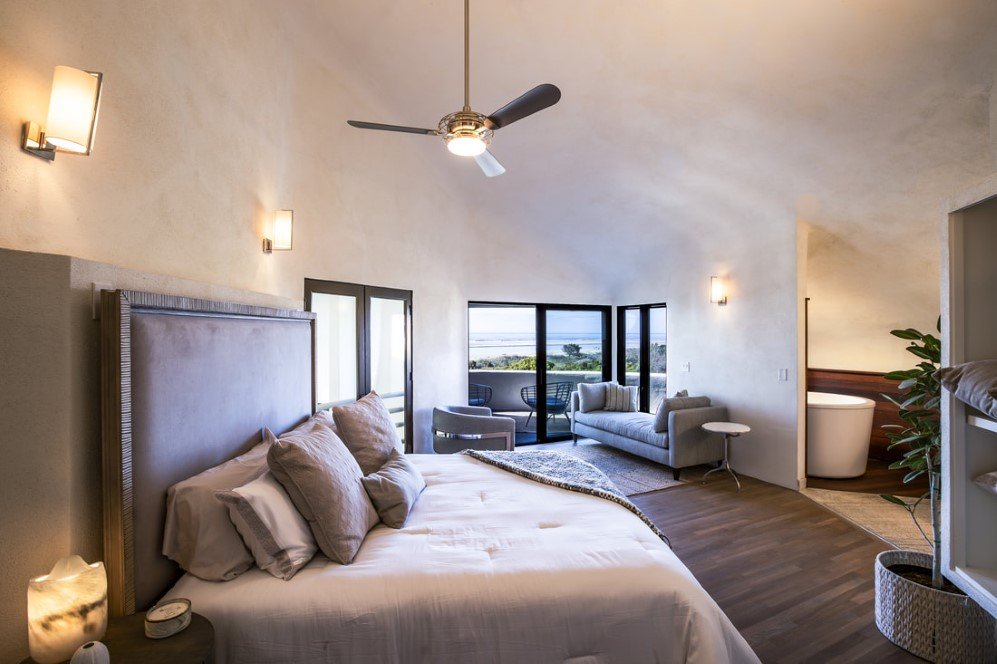 Recommended for you (article continues below)
The interior of the house is just as exquisite as the exterior. From the showcase fireplace that resembles the exterior to the lavish granite counters, the house features extravagant artwork. In order to make beachcombing guests comfortable, there are two showering areas, an additional bathroom and a storage room, which cover 526-square-foot of the ground floor.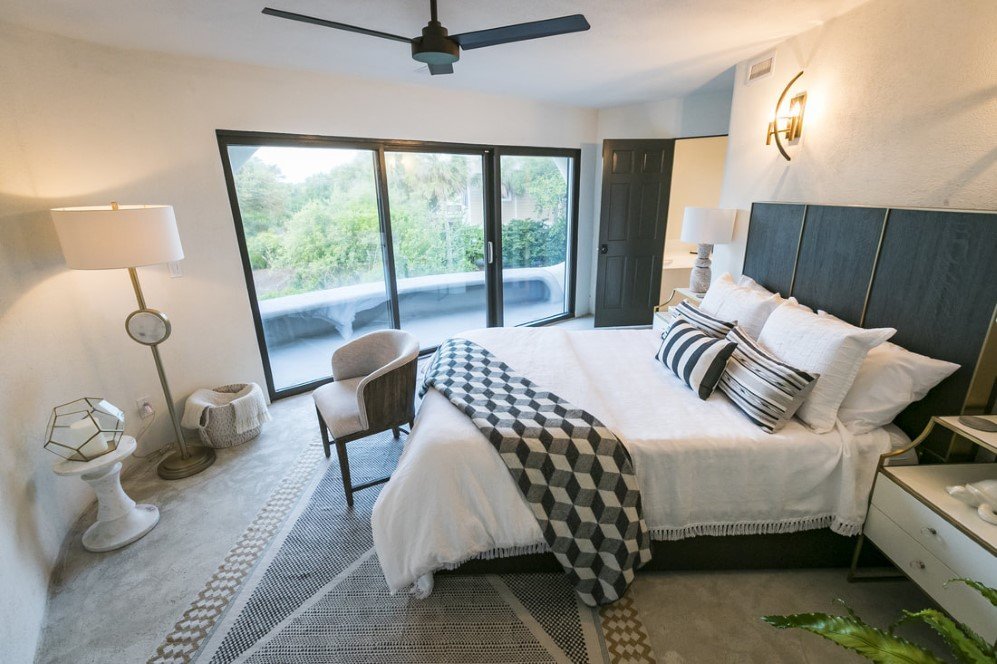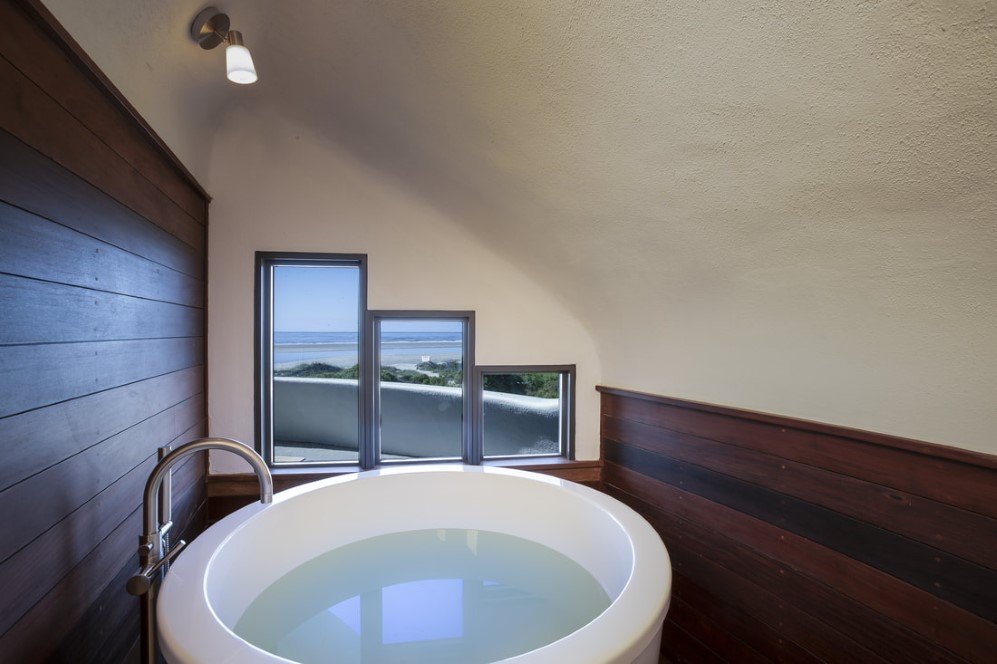 In addition to all that, there is also a private 159-square-foot deck outside the master bedroom as well as an 889-square-foot of deck located at the back of the home.
"Eye of the storm" is truly a dream destination for unwinding after a long stressful year. It truly doesn't get better than this.
All Images: © Pareto Group
h/t: Inhabitat