This multipurpose shovel can scoop snow, scrape ice and squeegee windows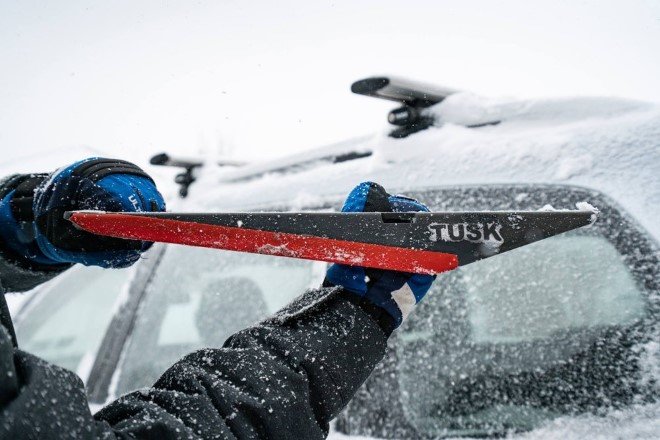 Although snowy winters can be perfect for cozying up in the house with a blanket, they are a tad bit troublesome for those who have to get out of the house every morning. With snow covering the roads, you can't drive anywhere!
However, a multi-tool promises to solve these worries in a jiffy. The Tusk is a durable seven-in-one device that can shovel snow, scrape ice and squeegee windows. Although, according to its creators, the Tusk is perfect for all seasons, it seems it works to its full potential in winters. Built from polymer and glass-filled reinforcements, the team promises that the Tusk is both durable and long lasting. We even have video footages that prove this claim, where a car runs over it, and another one that shows a staff member hanging in mid-air while holding onto the contraption with just one end.
RELATED: Kobi Garden Robot will mow lawn, collect leaves and even clear snow from your backyard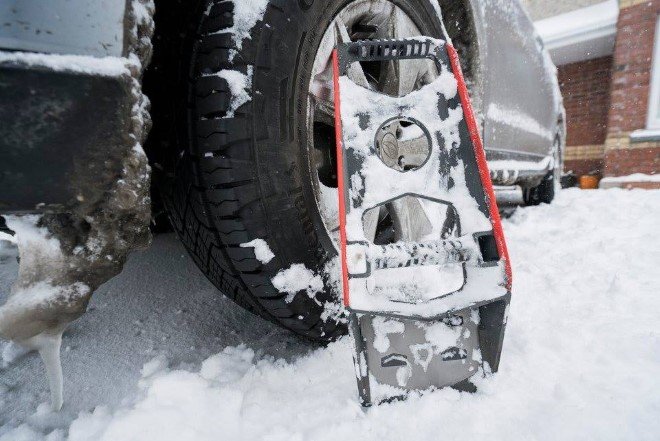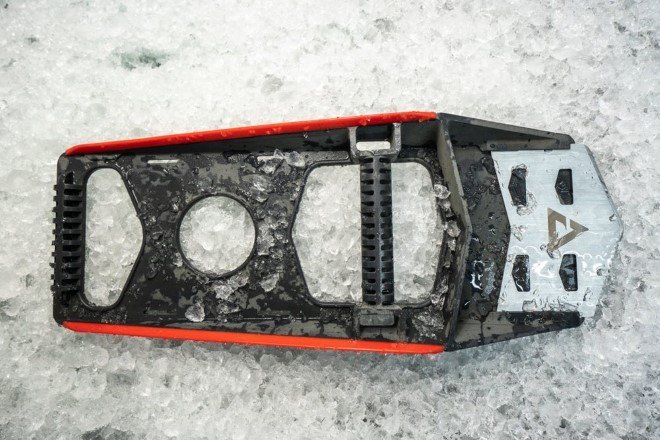 This contraption works essentially as a spade, with its front-end sectioned off to collect heaps of snow and push them out of the way. The dual-handed device also contains a removable polycarbonate ice scraper attached to the front end that could also double as a window cleaner.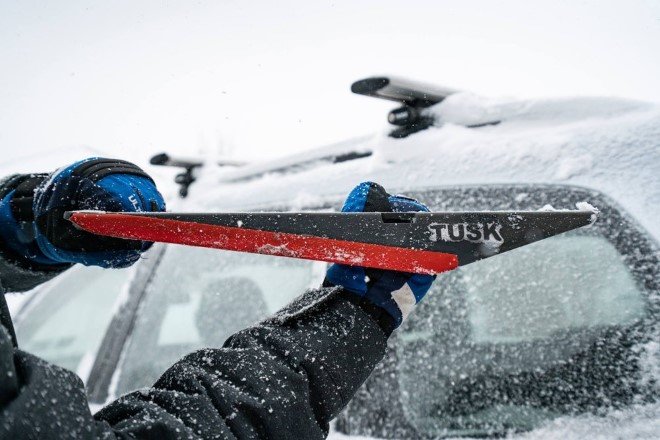 In case you need to lift snow from great depths, the Tusk also comes with a retractable stainless steel spade with serrated cutting teeth on one side that slides forward, to aid you in taking out the stubborn pieces. Apart from extra-sharp features, the tool also comes with soft elastomer wings built into the edges that act as a squeegee to wipe away ice and water from the windows, and take away any big piles of snow lying on your car without ruining the car paint or any other part of the exterior.
Recommended for you (article continues below)
SEE ALSO: Klepper Backyak – A Modular Kayak, Sailboard, And Snow Sled, All In One Backpack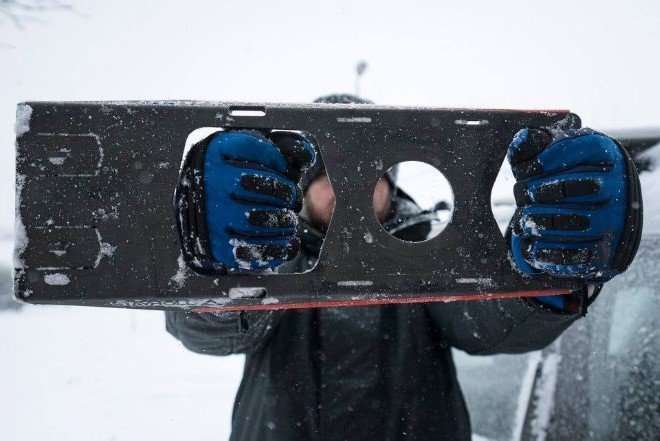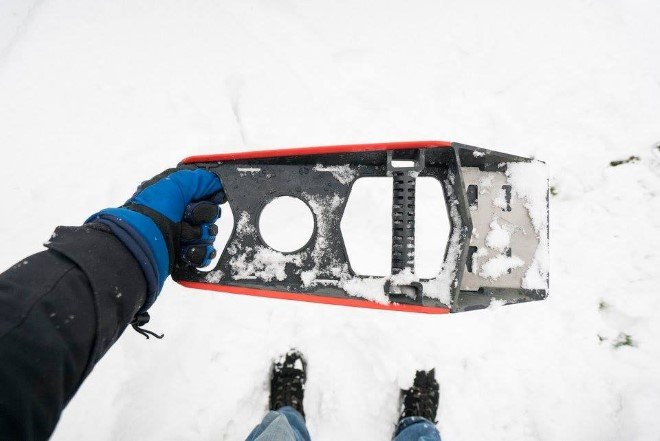 Its thin frame of two inches (5 cm) allows you to use it to work underneath your car's chassis if required. Furthermore, the 18 x 7 inch (46 x 18 cm) side dimensions ensure portability and allow you to tuck the device in your car.
Currently part of a Kickstarter campaign, the team hopes to earn €30,000 (US$35,000) for production and if their goal is reached, they plan to ship in late October, which will be just in time for winters! If everything works out, the Tusk will certainly be a life saver for those living in the Northern Hemisphere.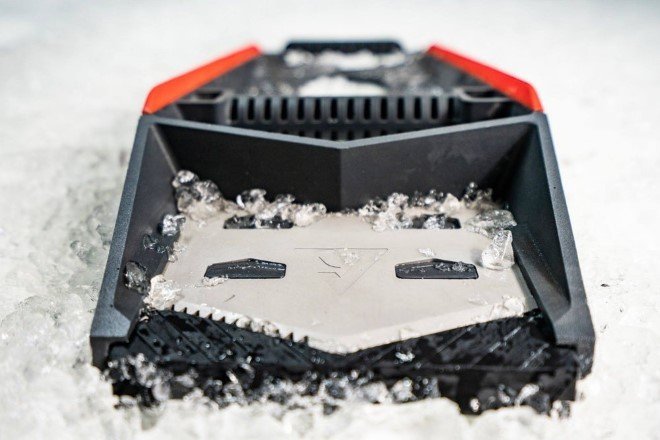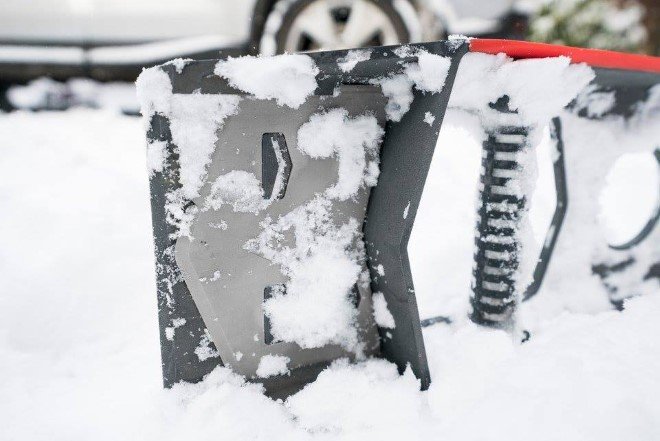 All Images: © MMTH GEAR
h/t: New Atlas