Klepper Backyak – A Modular Kayak, Sailboard, And Snow Sled, All In One Backpack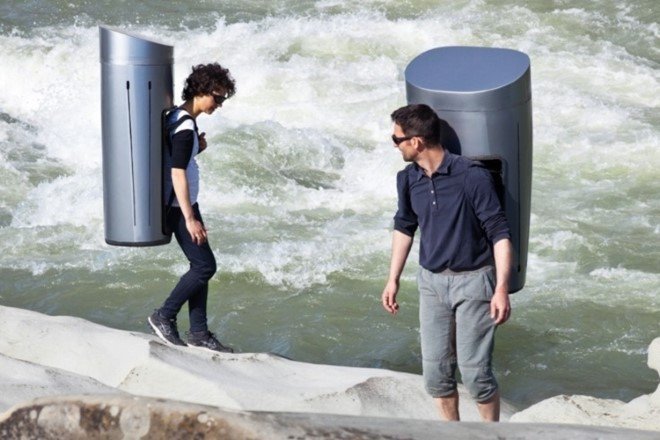 Portable folding Kayaks into a transportable backpack aren't new to us. It has been in the market for quite a long time. Klepper Backyak as suggested by the name serves as a kayak but this compact and versatile equipment is more than that. At a time, it can be refashioned into sailboat, a sundeck for sun bathing or a sled for snow gliding.
This carbon-fiber modular equipment is easily transportable. As most of the Kayaks fold into one piece, this folds into 6 individual pieces and can be morphed into two cylindrical backpacks. Unless you are planning a lonesome tour and can saddle your way with 22 pounds heavy equipment, you'll need a friend to carry the other cylindrical backpack.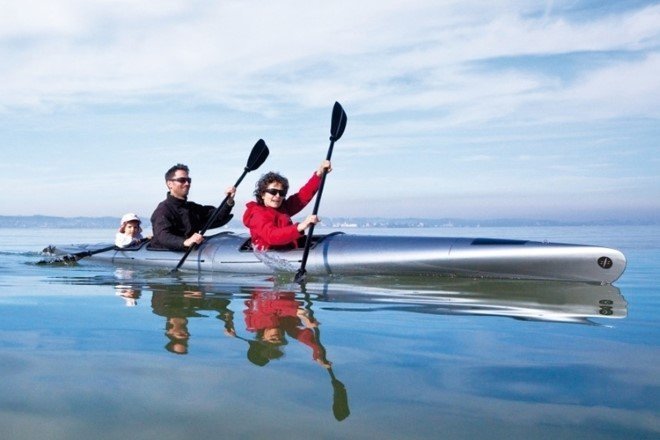 A full length Backyak can fit 2 adults and one adolescent child. (Image: Backyak)
Klepper Backyak can be turned into a 17.7 feet Kayak which will be big enough to fit 2 adults and one adolescent child. By plugging in the 'Fun' package, this piece of gear can be converted into an 8.8-foot-long single seater Kayak. To enjoy sun bathing while floating around you can just plug in the 'Relax' module between two Kayaks and middle platform will be turned into a sunbathing area. An additional piece of equipment can be installed to turn it further into a catamaran sailboat in only 15 minutes.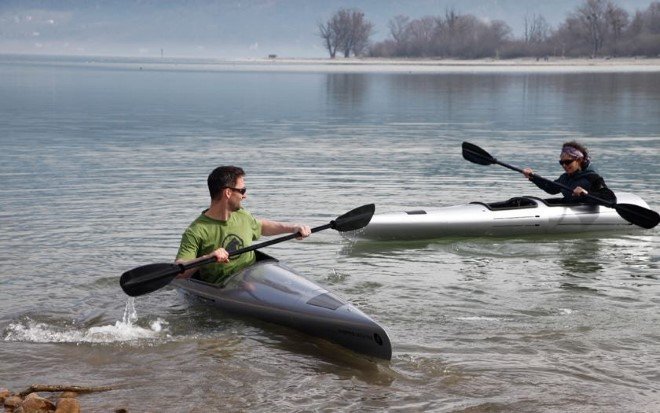 The "Fun" package creates two 8.8-foot-long single seater Kayaks. (Image: Backyak)
Recommended for you (article continues below)
The Relax package is a lazy catamaran (Image: Backyak)
If you are a snow gliding enthusiast too, don't worry then! Because, this Backyak serves that purpose too. You don't have to buy any extra equipment. In winter, it won't be in your garage covered in dust. You can plug in the 'Snow' package and transform it into a vessel which will be a sled for two with steerable front rails and a sharp nose.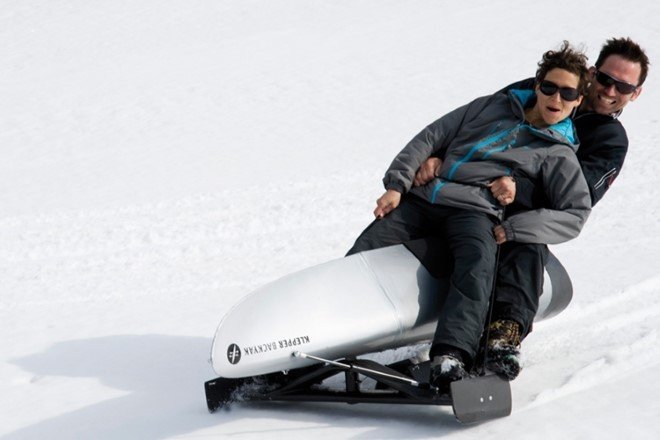 The Snow package turns the Backyak into a fully functional sled with steerable front rails (Image: Backyak)
All these extra add-ons increase weight of the backpack which can pile up to 31lb but all of these can be put into those two cylindrical backpacks easily.
Its price varies from €5000 for two-person package to €11000 for full five configuration setups.