Is Sega's Game Gear Micro Worth Your Money?

Image Credits: Sega
Sega recently showed off its new retro gaming console called the Game Gear Micro and it's super small! For the past several decades, tech companies have been hard at work to make their products smaller, portable and cheaper. But when exactly does 'portable' reach a limit?
Recommended for you (article continues below)
Release of the Game Gear Micro
Last year, Sega released the Sega Genesis Mini, which was crowned one of the best tiny retro consoles by many. On October 6th this year, Sega released the Game Gear Micro, an 8-bit miniscule version of the original 1990 Game Gear to commemorate its 30th Anniversary, and Sega's 60th Anniversary. This tiny version of the original Game Gear is even smaller than a palm.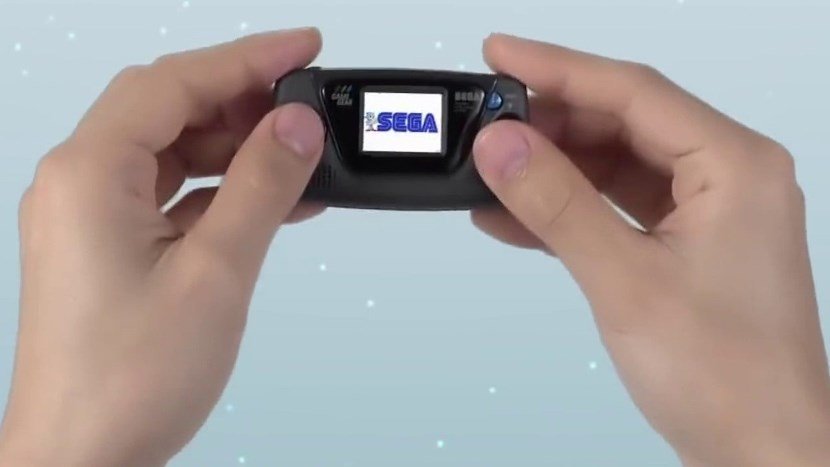 Sega really did go all-out to make sure the Game Gear Micro is as tiny as it gets, making it even smaller than Nintendo's Gameboy Micro, which was released in 2005. It is 3.5 inches wide (or 80mm), 1.7 inches tall (or 43mm) and 0.8 inches thick (or 20mm), which is less than 40% of the original Game Gear console. The 240×180 pixel backlit screen is just as tiny, being only 1.15 inches (or 29 mm). This keychain-sized console sports a single mono speaker, volume dial, and a 3.5mm headphone jack, and is powered by two AAA batteries as well as a micro-USB cable, which is sold separately.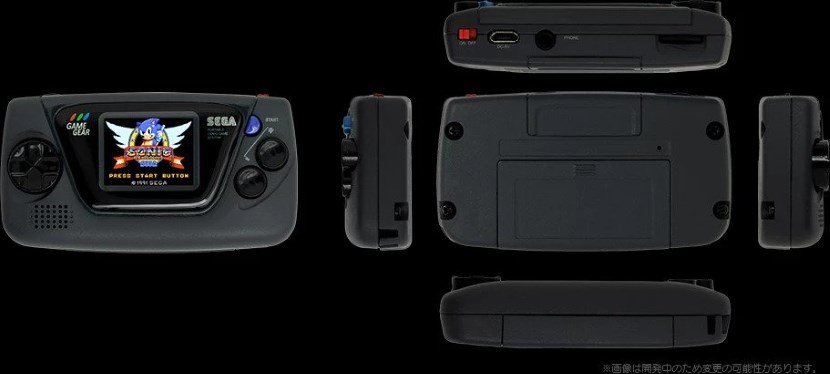 The announcement for this product was made back in June 2020, however, it did not work out as smoothly. It faced a decent amount of backlash. Critics argued that this miniature console definitely isn't suitable for serious gaming and seems to be nothing more than a collectable, where its size will lead to inevitable hand cramps and eye strain.
Game Gear Micro vs. NintendoLife
NintendoLife's comparison of the Game Gear Micro in its hardware review gives a good idea of the device's size.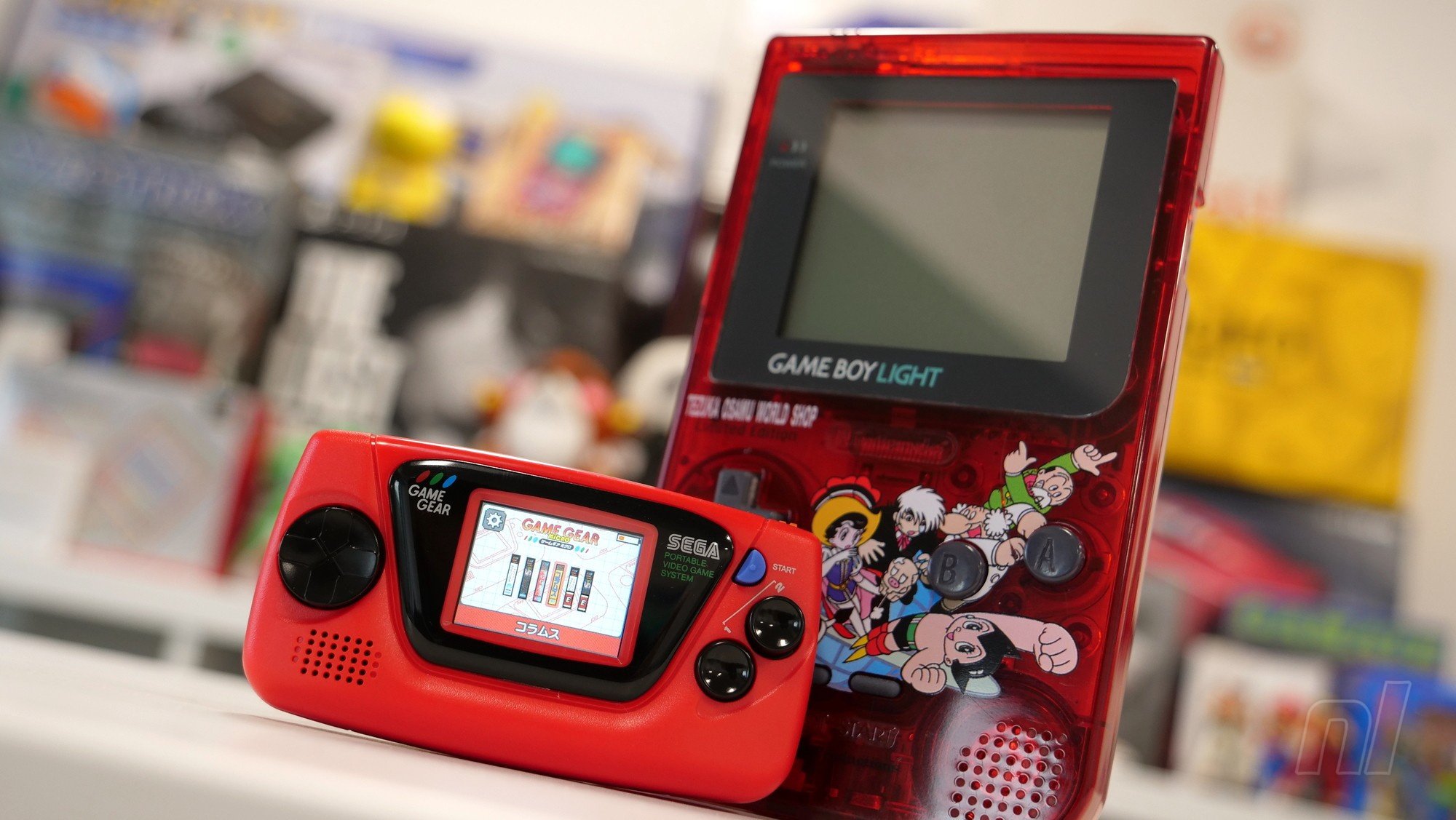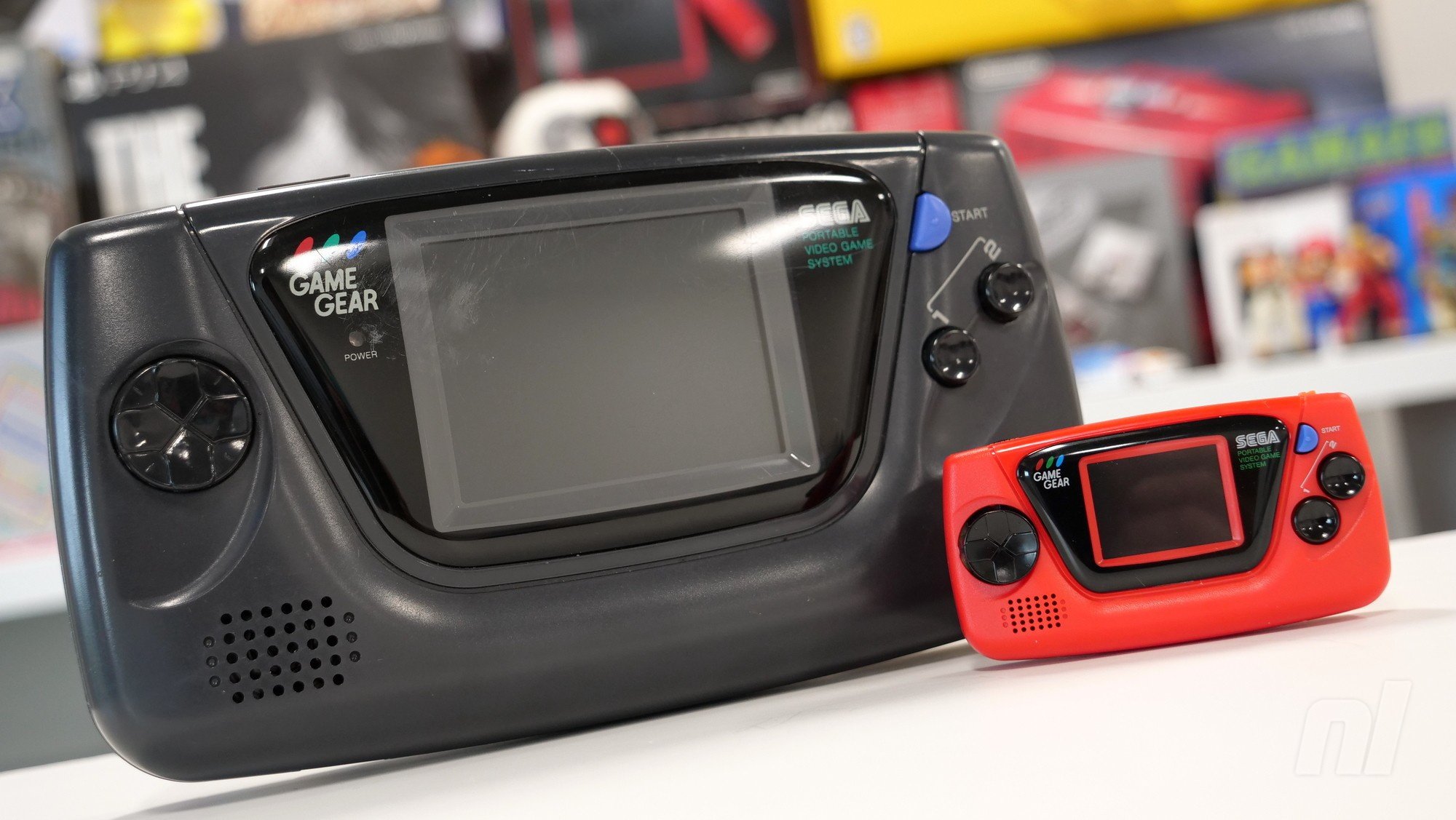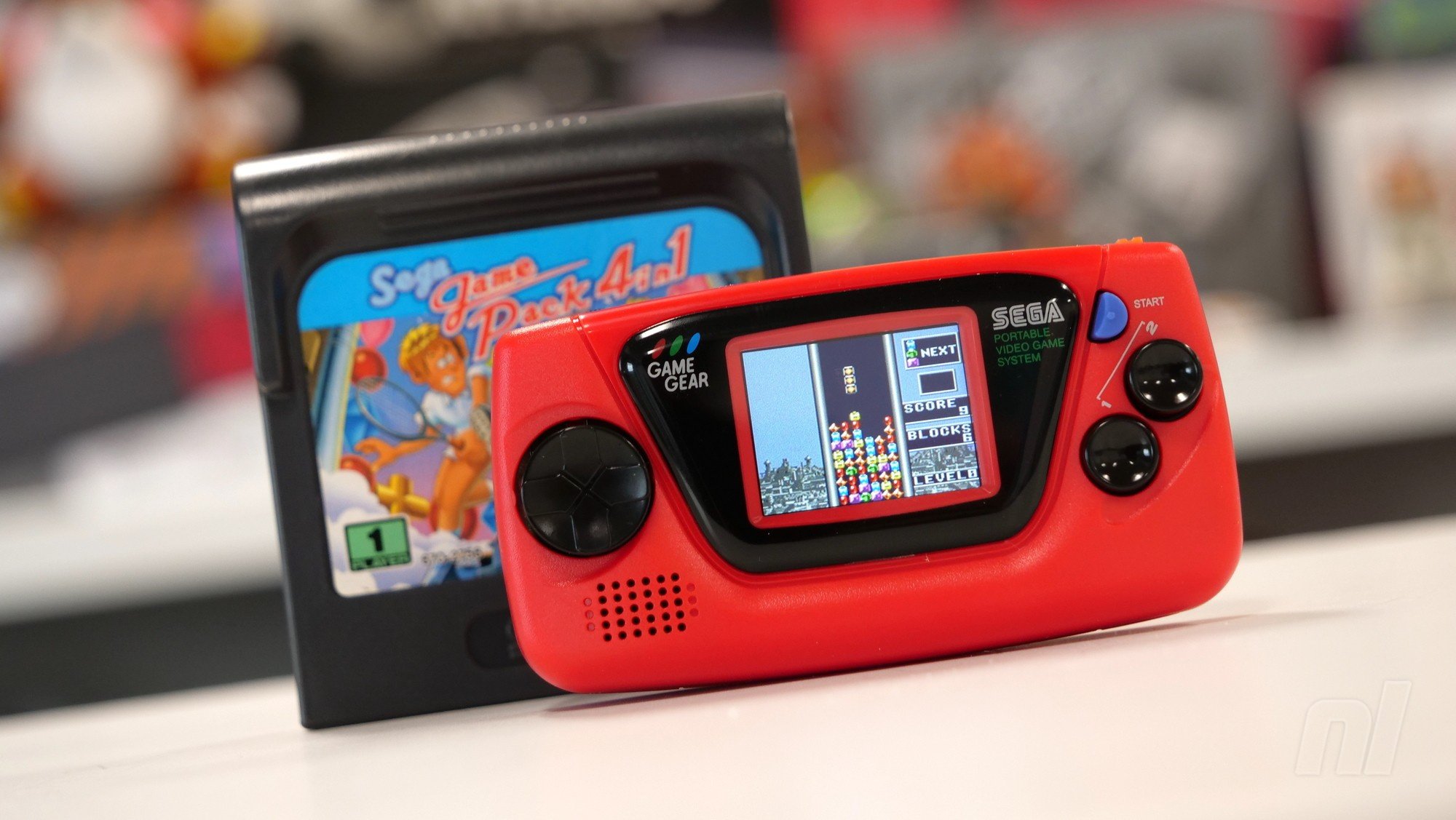 What Famitsu has to say about the Game Gear Micro
A Japanese video game magazine, Famitsu, has also compared the Dreamcast VMU, or Visual Memory Unit, to the Game Gear Micro. The Dreamcast VMU is a removable storage device for Sega's Dreamcast console, and functions as a secondary display and controller as well. The picture of this comparison was shared by SEGAbits on Twitter.
Famitsu magazine took the photo we all wanted to see. pic.twitter.com/zDiaaghgDW

— SEGAbits (@SEGAbits) October 1, 2020
The Game Gear Micro comes in four color variants; black, red, blue, and yellow. They originally planned to install one game in each console, but later upgraded to four different games preloaded in each console. This information comes from Famitsu and has been summarized and translated by PushDustin on Twitter.
Afterward, they decided to expand the number of games per variation. But they felt like it was unreasonable, so they decided to expand it to 3 games per Game Gear Micro. Then they decided to expand it further, and add another color variation, making it 4 and 4.

— PushDustIn-Nintendo News and Trivia (@PushDustIn) June 3, 2020
The four variants of the Game Gear Micro
16 games have been divided into each of the four variants.
The black model includes:
Sonic the Hedgehog
Puyo Puyo Tsu
Out Run
Royal Stone

Image Credits: Sega
The red model includes:
Megami Tensei Gaiden: Last Bible
Megami Tensei Gaiden: Last Bible Special
The GG Shinobi
Columns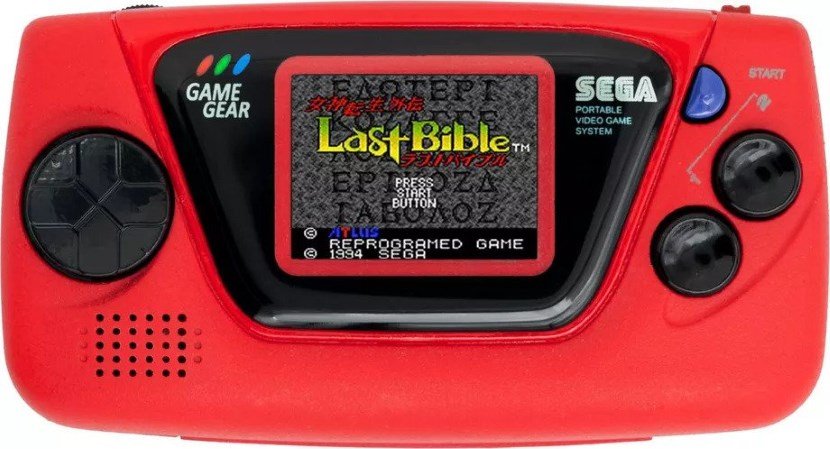 The blue model includes:
Sonic & Tails
Gunstar Heroes
Sylvan Tale
Baku Baku Animal: Sekai Shiikugakari Senshuken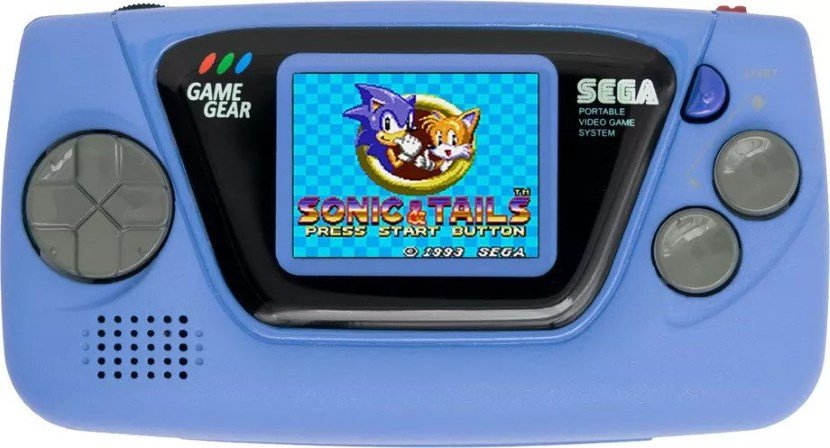 Lastly, the yellow model includes:
Nazo Puyo: Arle no Roux
Shining Force Gaiden: Ensei – Jashin no Kuni he
Shining Force: The Sword of Hajya
Shining Force Gaiden: Final Conflict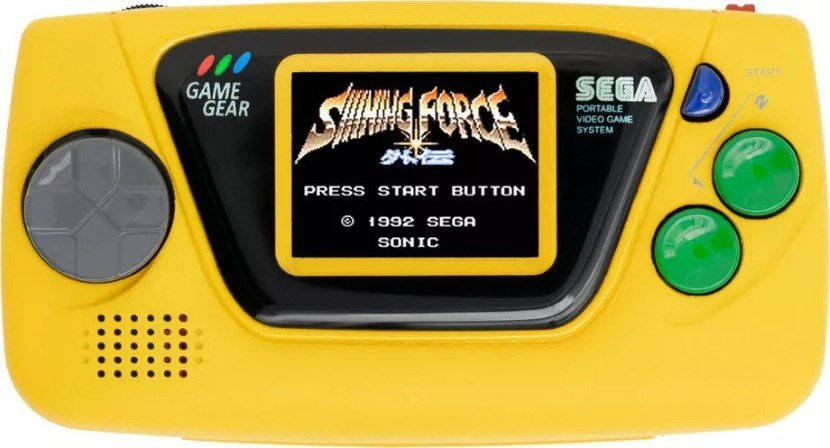 Price of the Game Gear Micro
Each individual console costs 4,980 yen, which is less than $50. The full set of four includes the "Big Window Micro" and is priced at 27,255 yen, or around $250. The Big Window Micro can clip on to your Game Gear Micro and magnify your screen, in case you're worried about the eye strain. It's a smaller version of the same accessory released for the original Sega Game Gear several years prior.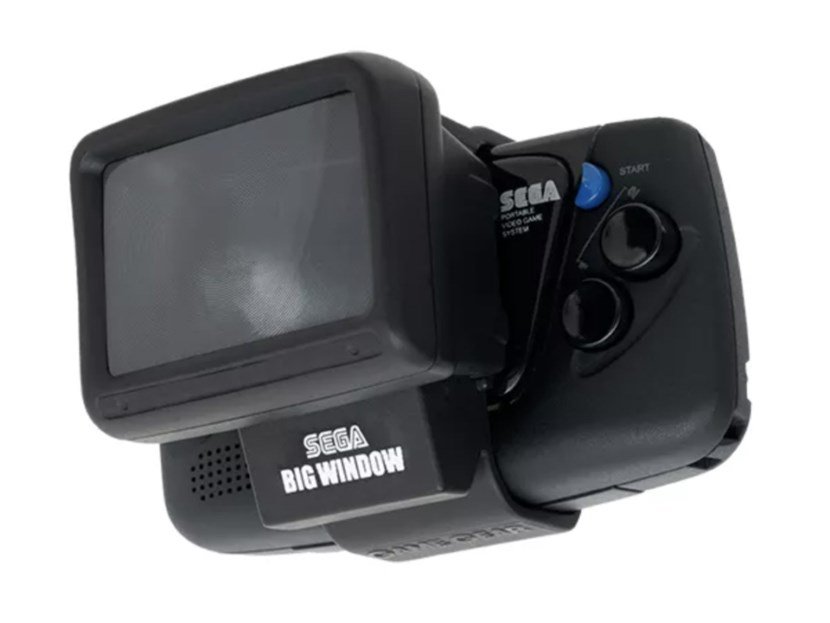 In an interview with Famitsu, Sega's creative producer Yosuke Okunari gazed into the future of Sega's mini console after this release, "The Game Gear Micro is only sold domestically in Japan. When we do the next one, I feel like the project scope will be much bigger as we gaze upon the world. So we won't be able to release it at this time the next year or two years after the Mega Drive Mini. We can't make it that quickly. (laughs)"
Sega fans have lots to say about this release, and they're mostly dissatisfied. Apart from its baffling size and uncomfortable controls, the inclusion of only four games per console resulted in outrage amongst fans who wished to get their hands on all 16 of the classic games without having to spend a hefty amount on the whole set. Besides that, the Game Gear Micro is available exclusively in Japan, and there's no news of a Western release yet, which means all the text will be in Japanese, even if you do manage to get your hands on it. Regardless, some fans are happy to be able to get this tiny device as a collectible.
Here's where you can get the Game Gear Micro
It is available on Amazon, Rakuten, and Sega's official online shop. If purchased from Sega's official store, a collector's edition pack adds a fifth shell option which is a "Smoke" clear plastic frame, adding in to the retro vibe. The other retailers also include bonuses such as collectible pins or special t-shirts.
The previous Sega Genesis Mini, on the other hand, has been available internationally since September 19th, 2019, and is up for grabs right now on Amazon. It might not be the same thing as the Sega Game Gear Micro, but it's available in the west and some might say it's better in comparison. It includes 42 games all in one console, for pretty much the same price as the micro console. It also includes two wired Sega Genesis Controllers and can plug in to your TV via HDMI cable.
The Game Gear Micro has been reviewed by Spawn Wave.