The New Tool in Adobe Photoshop Will Liven Up Your Photos in a Single Click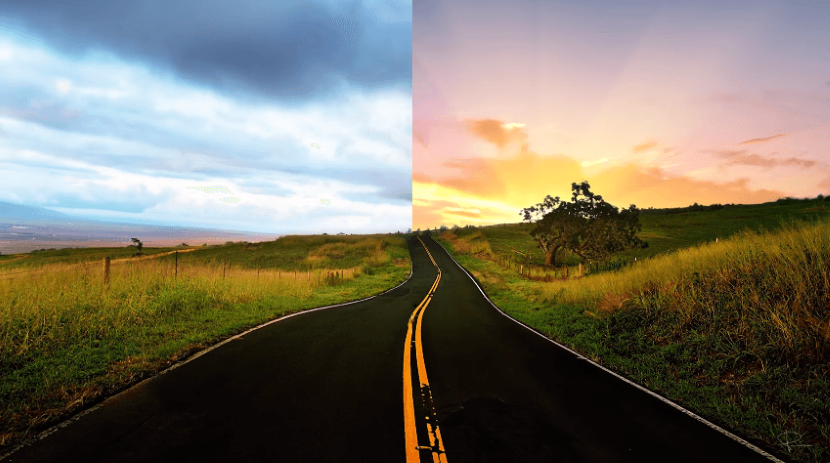 Image credits: Adobe
Adobe is yet again set to make the job easier for photographers and photo editors by introducing the new Sky Replacement tool. In September 2020, a video was uploaded, offering a quick glance into the new Photoshop feature. Exactly as its name suggests, this tool allows users to swap out or modify the sky in their desired photos to make them more exciting by giving them an overall dynamic ambiance.
Previous Photoshop features have already made photo editing a piece of cake. Even if you're unfamiliar with photo editing, you can easily use Photoshop with a little bit of practice. Although, it's difficult to determine the new feature's efficiency through a simple video, however, past experiences with Adobe suggest that this tool, like the others, would prove to be satisfactory for the users.
Adobe isn't the first to introduce this feature as several software applications are already equipped with it. Skylum is one such example, which announced its own sky replacement feature in Luminar 4 back in July 2019, and received much praise for its efficiency and effectiveness. It happens to be a one-time purchase costing $89, offering a range of downloadable sky packs priced from $25 to $39.
What is Adobe?
Most of us must already be familiar with what Adobe is but for those of you who are not, don't worry we have got you covered. Whether you are a photography-fanatic, a video-editor, an animator, an illustrator or a designer, Adobe has its software applications spread wide across every field. Adobe has had a major influence on the software industry and is known for its exceptional photo and video editing, and design programs. This American multinational computer software company was founded in 1982 by John Warnock and Charles Geschke, and currently has a net worth of an astounding $229.78 billion (as of October 08, 2020).
Adobe has created over 50 applications, both free and priced, since its establishment including multimedia creation, creativity software, and digital marketing software. Few of its most prominent products include Photoshop, Premier Pro, Acrobat Reader, Affter Effects and Adobe Creative Cloud. Many Adobe programs are available both on mobile and PC.
What does Sky Replacement tool do in Adobe Photoshop?
We all have gone through the dilemma of having to choose between highlighting the foreground of a picture and dismissing the scenic sky in the background, or successfully capturing the beauty of the sky but leaving our foreground in the dark. Even though most cameras haven't figured out how to solve this problem, Adobe seems to have it under control.
The new Sky Replacement tool utilizes Adobe's Sensei which is Adobe's artificial intelligence and machine learning technology. Sensei allows users to accurately select and isolate objects from their photographs, smooth out blemishes and wrinkles, modify facial expressions, or even remove entire objects from an image while retaining its background. And now, it will be able to change the skies in your photos too.
Make your life easier with the new tool in Adobe Photoshop
Previously, if you wished to replace the sky in your image, you would have to go through an 11-step, relatively complicated process and a decent amount of skills to make it look realistic. However, Adobe's job is to make tasks easier for its users, and so Sky Replacement will reduce this process to a single step.
Through machine learning, the Sky Replacement tool can accurately distinguish between the foreground and background of an image and precisely separate them. This feature alone will save time and effort required to manually separate the two by creating complex masks. "Adobe Sensei-powered models do the heavy lifting of masking and blending," said Adobe's product manager, Meredith Stotzner.
The AI powered feature can also 'harmonize' the foreground and the background. This means that the colors and lighting of the foreground will change according to the hues of whichever sky you choose to insert into your picture. This makes sure that the colors remain balanced, giving your photos a more realistic touch. An example is demonstrated through the pictures below.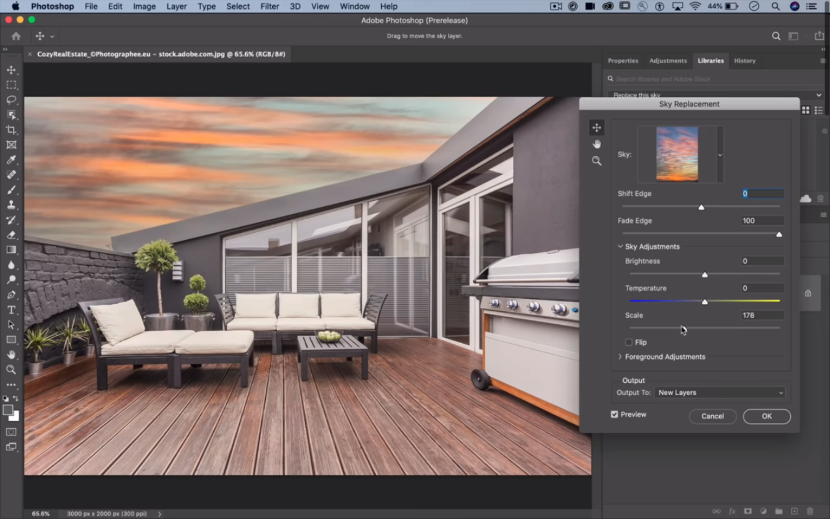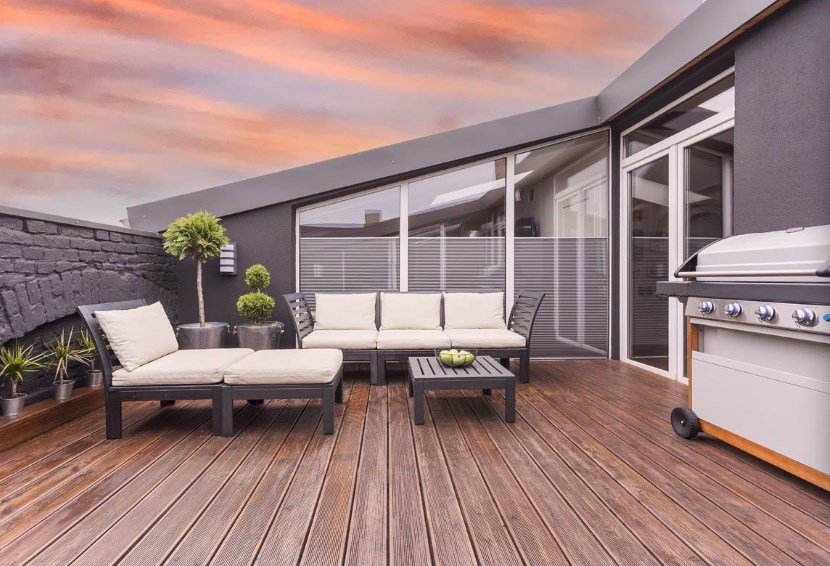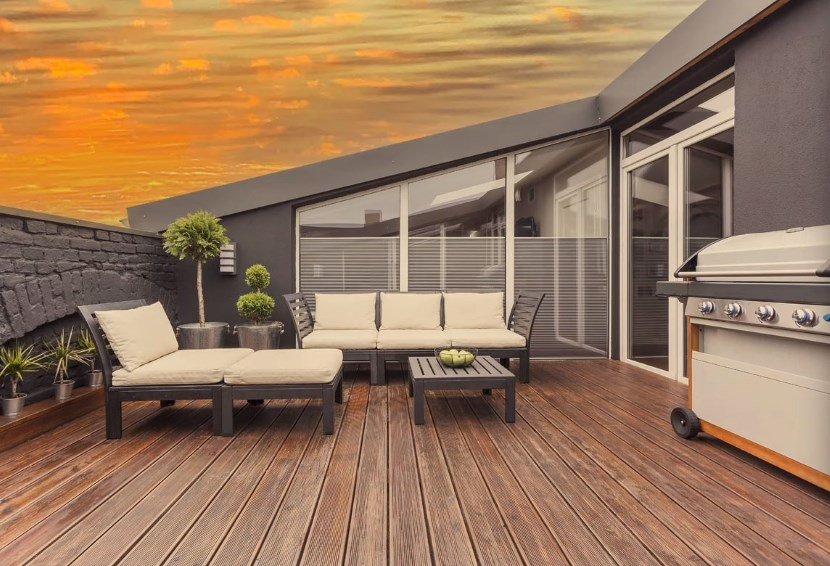 Notice how the colors in the foreground change depending on the type of sky in its background. Thanks to this feature, using a picture of a sunset will update your foreground with golden hues to complement it, giving a warm vibe to it. Similarly, the brightness, contrast, and shadows of the foreground of a picture with a midday sky will also adjust suitably. Furthermore, you can also resize the background, change its orientation, and move it around to use whichever part of the picture you prefer.
According to Stotzner, the most powerful part of this feature is "The full force of Photoshop that's preserved with every layer, mask, and non-destructive adjustment."
You can upload and use your own pictures of the sky for this process, but in case you don't have any in store, Adobe has got your back. This tool is equipped with various presets to choose from, categorized into shades of blue sky, spectacular, and sunsets.
Your most recently used backgrounds will show up at the top, and you will also have the freedom to organize them according to your liking.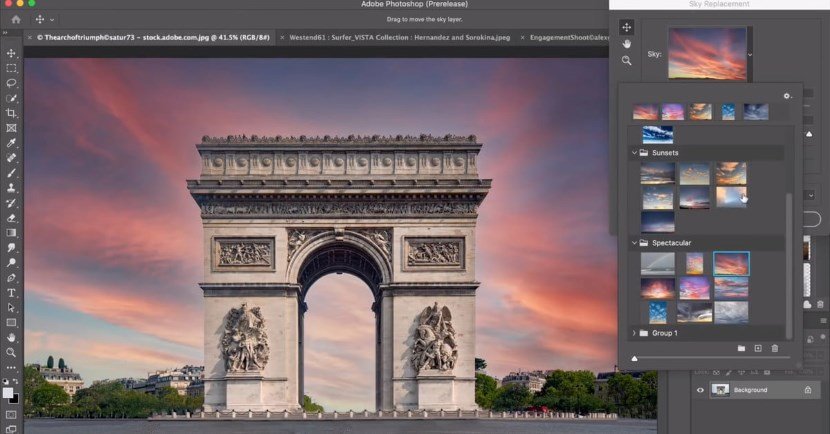 When will this tool be available in Adobe Photoshop?
Although Adobe has not announced a release date yet, they mentioned they would be sharing more details about this feature at the virtual Adobe MAX 2020 set to be held on October 22nd. The registration for this conference is completely free and you can join it as long as you have an Adobe ID. You can purchase Photoshop today for $9.99/month.
Image Credits: Adobe