Portable Scanner by CZUR is quite afforable and smart
The CZUR scanner, based in Hong Kong, already has a substantial fan following with over 20,000 backers around the world. They have now introduced their super affordable and portable scanner, CZUR Shine Ultra. The scanner uses curve flatten technology, auto focus and auto page turning detection to give you the best possible output. Within a second a page is scanned and the output is displayed. In addition, lengthy books can be easily scanned in a matter of minutes with the help of CZUR portable scanner.
Recommended for you (article continues below)
Features and Characteristics of CZUR Shine Ultra Portable Scanner
The CZUR includes multiple features including an 18 megapixel camera, video recording technology, adjustable height using the stand, AI optimization and can also interpret OCR (optical character recognition) in over 180 languages. Using this feature the Shine Ultra portable scanner allows the scanned pages to be edited with ease.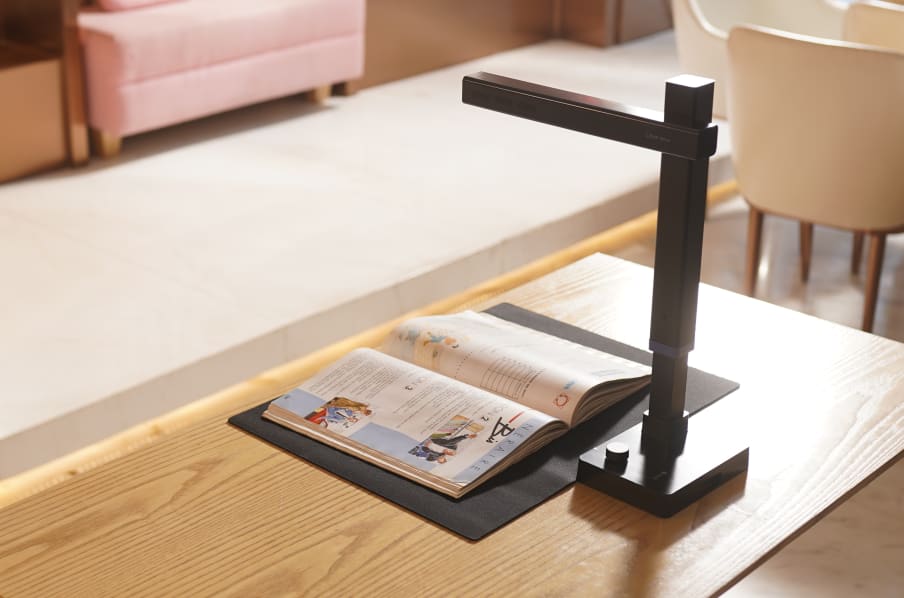 To add to user's comfort, the curve-flattening technology can automatically detect and remove curves so that the user no longer have to worry about flattening every single page. The portable scanner can position the detector correctly, target the pages, remove fingerprints and purify the background to give a perfectly scanned output. The CZUR Shine Ultra also ensures that the quality of your images are not compromised on. With 13 full sized megapixel high resolution scanning at 340 DPI, a crystal clear scanned image is produced. Apart from general books and documents, you can also scan other items such as your receipts, ID cards, barcodes and QR codes.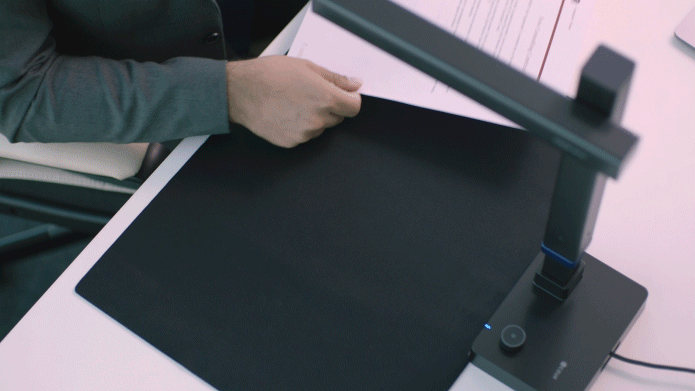 CZUR portable scanner is user friendly
The first of its kind, with a multi scanning technique, the CZUR portable scanner is able to record a video while you scan which serves as a great tool during office presentations. With an overly powerful functionality, you'd assume the CZUR would be difficult to carry around. Fortunately this is not the case. With only 1 kg of weight and a compact size, it can easily fit into your bag and be taken with you wherever you go. The Shine Ultra can be carried around in a safe grey coloured PortaPack which will prevent any damage during travelling. The box includes a black work mat, a USB cable, a foot pedal, a CD and a manual. 
Compatibility and Output of the CZUR scanner
The video file is obtained in the MP4 format and the images can be obtained in multiple formats including JPG, PDF, Searchable PDF, Word and Excel. The portable scanner is compatible with both the operating systems; Windows and MacOS.
Using the software, the pages can be auto tilted and auto cropped. Front and back sides can be combined and damaged pages can be intelligently completed. You can also add watermarks to your scanned copies. The scanner began shipment in February 2020 and is now available worldwide for a price of only $149 including free shipment.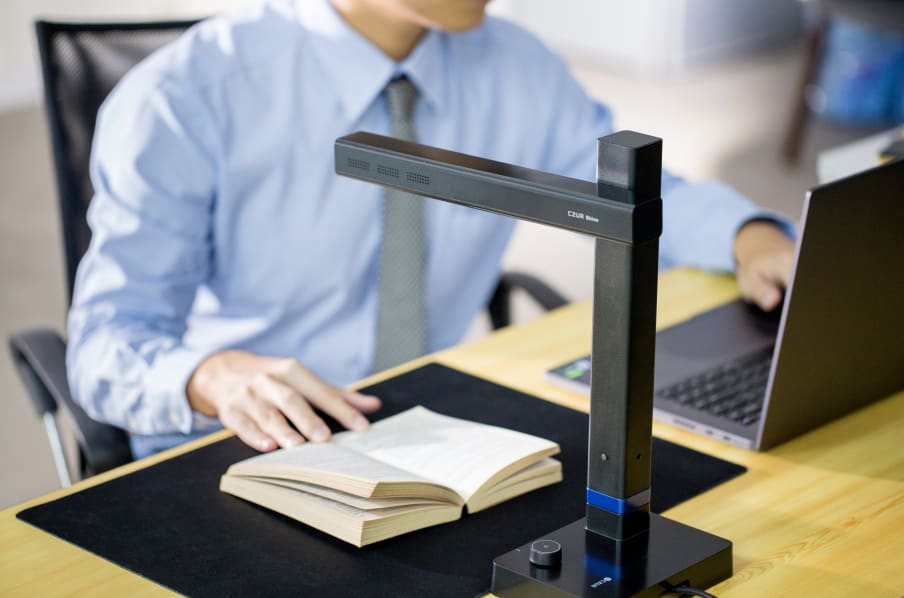 Check out how the CZUR Ultra Shine auto mends pages:
What CZUR says about its innovation
"As an innovator of a cutting-edge technology company and the inventor of a smart book scanner, CZUR is committed to designing and developing products that can reshape the modern workplace environment," says the team at CZUR Shine Ultra. "Our team always believes that technology can provide convenience at work through continuous improvements and innovations. CZUR Tech focuses on addressing the existing overlooked part of the office or workplace."