How long does it take to upload a video to YouTube? We have the answer for you!
Did you know that more than 500 hours of content is uploaded on YouTube every minute? This equates to more than 720,000 hours of video every day!
For viewers to enjoy this endless content, YouTube tries its best to ensure the smoothest possible experience by offering the videos in different resolutions. This way viewers can choose for themselves whether they want to wait for the videos to load properly or whether they can compromise on the quality and not have to wait.
Recommended for you (article continues below)
This difference in quality in the original videos compels us to ask ourselves, "How long does it take to upload a video to YouTube?"
This is a very important consideration for content creators to keep in mind who sometimes have to wait for hours for their videos to become available for their viewers. If you want to upload a video, it's useful to have an answer to the question of "How long does it take to upload a video to YouTube?"  so you can be prepared for the wait.
How Long does it take to Upload a Video to YouTube?
Uploading a video on YouTube is nowhere near as simple as viewing it, especially if you're one of the more popular content creators. The time taken to upload a video file depends on various factors which we will discuss in this article.
1. File Size Factors
The maximum file size that can be uploaded on YouTube is 256 GB. The size of your file not only depends on the video quality and length but the format as well. The formats supported by YouTube are:
.MOV
.MPEG4
.MP4
.AVI
.WMV
.MPEG-PS
.FLV
3GPP
WebM
DNxHR
ProRes
CineForm
HEVC (h265)
The format recommended by YouTube is MP4 but if you want your file to be uploaded more quickly, try opting for WMW, MPEG4, or another compressed video format of your choice.
2. High Definition Video
Uploading your file in a higher resolution is preferred as your video will not only have good quality and attract your viewers but will also upgrade once new formats are available on YouTube.
When you start uploading your file, YouTube makes multiple copies of it in different resolutions. This means that if your file is in 4K, it will be uploaded first in 144p, then 240p, then 360p, then 480p, then 720p, then 1080p, then 1440p, and finally in 4K. This will inevitably take a lot of time; the more high-definition your file is, the longer it will take to upload.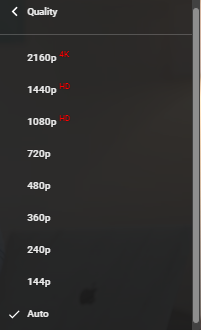 Greenlimepie calculates the time and thus, answers the very important question of "How long does it take to upload a video to YouTube?"
The formula it follows is "At least a minute of processing for each minute of video. And double that each time you increase the resolution."
According to Google:
"Higher resolution videos, like videos in 4K or 1080p, take longer to both upload and process. The same is true for videos with higher frame rates, such as 60-fps.

For instance, 4K videos are 4 times larger than 1080p videos. It can take 4 times longer for 4K resolution to be available after an upload finishes. A 4K video with a frame rate of 30 fps that is 60 minutes long can take up to 4 hours to finish high-resolution processing. A 4K video with a frame rate of 60fps will take longer."
3. Data Transfer Speeds
Data transfer speeds depend greatly on your Internet bandwidth; the slower your connection speed, the more time your file will take to be uploaded.
Determining Connection Speed
If you want to determine your Internet connection speed, you can use online speed tests such as speedtest.net or speakeasy.net Once you know what your upload speed and file size are, you can roughly guess how long the file will take to be uploaded.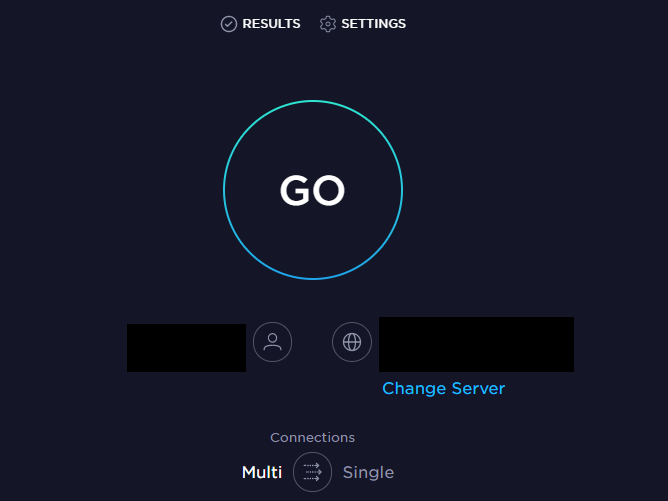 To help you figure out your required upload time quickly easily, you can again use an online tool which we will mention later in this article.
4. YouTube Traffic
Even after you have estimated the time it will take for your file to upload, it doesn't end there. With so many people uploading their content every minute, YouTube servers may slow down the process when there's too much traffic.
YouTube Video Processing
YouTube's processing stage often confuses content creators and they wonder if such a time-taking process is really necessary. The short answer is: the processing stage is absolutely essential.
While users are stuck asking themselves the same question "How long does it take to upload a video to YouTube?" files are being uploaded in many different formats with different audio and video codecs, resolutions, sizes, etc. A video created professionally can be hundreds of gigabytes in size and not easily accessible for viewers. Such videos would be impossible to view without compressing them.
So during processing, YouTube re-encodes these files and makes sure they can be easily viewed on all devices. They also make multiple copies of your file in different resolutions and check for anything inappropriate or copyrighted in your video.
Download Time Calculator
"Download Time Calculator" is an online tool that tells you approximately how much time it will take for your file to upload knowing your file's size and upload speed (determined through your internet connection). Using this, you can find out the required time within seconds.
All you have to do is fill in the required boxes and the website tool will display the upload to YouTube time down below.
How to Upload a Video on YouTube Faster?
Although you don't have any control over the YouTube server itself, there are some ways you can speed up your upload. Here are some of them:
Getting a faster network connection: You can try to increase your Internet speed by stopping other processes that could be slowing it down, such as downloading, streaming, or gaming. Also, make sure as few people are connected to it as possible.
Switch devices: If you're on an old or slow device, try shifting to a different device. Changing your browser will also help. If your browser needs to be updated, it's best to update it before uploading your video.
Clear Cache and Cookies: Cache refers to the temporary files saved by your browser or applications to help them run faster, whereas cookies are small pieces of data used by websites to identify your computer. Excess of these files could cause problems and could be the hidden culprit behind your slow uploading speed. You can clear cache and cookies on either your browser, or the YouTube application itself. If you want to know how to do so, check out our article about it here.
Reduce your file's size: A larger file will always take a significantly longer time to upload. If you can't reduce your video's length, the best way to reduce its size is by compressing it using video editing software. This way you can upload it much faster without compromising on its quality. We recommend HandBrake to compress your file.
Avoid peak hour: As mentioned above, your video upload speed is greatly affected depending on how much traffic the YouTube server is handling. So, avoid the peak hours when the server that is processing your video isn't overburdened by requests. According to Frederator Networks, the best time to upload your video is:
2 pm to 4 pm EST from Mondays to Wednesdays
12 pm to 3 pm EST on Thursday and Friday
9 am to 11 am EST on Saturday and Sunday
Make space on your hard disk: A cluttered hard disk will inevitably slow down your computer a great deal. Consider freeing some space by deleting things (preferably off of the C Disk) you don't need or try using a different computer.
Disable web accelerator: The web accelerator usually helps websites to load faster but ultimately gets in the way of YouTube uploads. So, if the above-mentioned solutions don't work for you, you always have the option to disable it.
To turn off web accelerator on Google Chrome, follow these steps:
Click on the three vertical dots on the top-right corner of your screen.
Click on the Advanced option on the right panel.
Scroll to the System section and click on it.
Turn off the Use hardware acceleration when available option.
To turn off web accelerator on Microsoft Edge, follow these steps:
Click on the three vertical dots on the top-right corner of your screen and click on settings.
Click on the System option and turn off the option of Use hardware acceleration when available.
YouTube Processing Stuck: What To Do?
As we explained above, the processing part is the most important and time-taking stage during video upload. If your video is stuck at this stage, try all the options we listed above.
Start by checking your Internet speed, make sue to clear cache and cookies, check your video format, and then try uploading from a different device. If your file is too heavy, make sure to compress it and then re-upload it.
However, if your video fails to process and you get a "Processing abandoned" error message, you can check out this article for a solution.
Frequently Asked Questions (FAQs):
Q. How long does a 30-minute video take to upload to YouTube?
If your video isn't too heavy and you have a good internet connection, it should take 25-35 minutes to upload a 30-minute video. On a poor connection or if your file is too heavy, it can take 1-2 hours.
Q. How long does it take to upload a 7-minute video on YouTube?
A 7-minute long video can take less than 10 minutes on faster internet. Again, this depends on the file size and connection speed.
Q. How long does a 15 minute YouTube video take to upload?
If you have a good network connection, it will take less than 20 minutes for your file to be uploaded, considering it isn't too heavy. With a poor connection, it can even take 2 hours!
Q. How long does it take to upload a 2-hour video on YouTube?
Your 2-hour long video can take 1-3 hours to upload on a good connection. Ultimately, the time your file will take to upload can only be determined by knowing its size and your Internet's upload speed. Not knowing these properties, there isn't a definite answer as the upload time will vary for every person.