Here is how you can download a video from YouTube
Credits: Smileazerbaijan Production
Ever watched a good music video on YouTube and wondered if you could download that video from it and play it offline later? Well that happens to a lot of YouTube users and YouTube does provide downloadable videos but unfortunately majority of the quality content is not downloadable due to copyrights. Downloaded videos, whether music or documentaries, help you keep yourself entertained especially when you have limited data on your phone and not enough to spare and it really isn't tough to download video from YouTube.
There are a variety of third-party tools that allow you to download a video from YouTube and the best of them are illustrated below with instructions on how to use them.
1. 4K Downloader
You can download video from YouTube on your Windows PC using the 4K Downloader. It is completely free and you use it to download complete playlists and even 3D and 360 videos from YouTube. Given below are the series of steps you can follow to download using 4K downloader,
·       Download 4K downloader
You can download 4K Downloader directly from your browser and launch it.
·       Copy/Paste the Video URL
Open the video you want to download on your browser YouTube and copy the URL from the address bar. Then paste the URL on the downloader by clicking Paste link button on the top-left.
·       Select Format and Quality
You can either download whole wide videos form the YouTube or trim it. These options are available with the 4K video downloader. Click the dropdown menu on the left and make a selection. You can also choose the format of video from the dropdown menu on the right. The preferred video format is MP4 as it can be played almost on any device and it holds perfect balance of video quality and file size.
After that you make a selection of the video quality. The highest resolution is recommended as if you ought to play the video on your TV or Computer. The highest resolution will, however, occupy more space and consume more time and data to download but you can always check the estimated disc space it will occupy before clicking download.
You can also select the destination folder of your downloaded video by clicking Browse at the bottom of the page.
·       Download the YouTube video
After successfully choosing the format, resolution, and destination folder, click download and your video will start to download. An interesting feature about 4K video downloader is that you can download up to 24 video at the same time. After the video is downloaded you can find it in the destination folder or just simply right-click on the downloader and click Play.
·       Smart mode
There is smart mode of the 4K video downloader and you can use it to save the last used settings for downloading the video. In order to enable the smart mode, click the Light bulb icon at the top-right. You can now just paste the URL in to the downloader and it will start downloading the video with the your and most preferred settings so you don't have to go around and waste time choosing perfect settings.
2. TubeMate
In order to download high quality Youtube videos on your Android smartphones, TubeMate is a really good and popular option.
The only shortcoming with the TubeMate is that it is not available on the App Store and has to be downloaded on your Phone via someplace else. You need to be careful, however, that you don't download something unsafe. To make sure you browse safe, go to Settings > Security and then scroll down to Unknown Sources and turn it on.
Later, go to your Android browser and search TubeMate YouTube Downloader and choose one of the verified websites to download the TubeMate.
As the TubeMate will be downloaded from the browser, it would an APK file and hence you might see a warning message before the download begins. Just click OK to permit the download. After the download has finished, click Install and then click Open. The application will right after you give certain permissions.
The TubeMate interface looks somewhat like the official YouTube application so using it for the first time would not be a hassle. Just search the video you want to download and click the red download button present at the bottom right.
Quality and format:
TubeMate offers multiple video/audio formats for the videos you want to download as well as multiple resolution choices. You should go for the highest available video and sound quality if your device is high performance. If, however, your device is low on space and memory, you should download a moderate quality so your phone does not lag performance.
After selecting the format and quality, click the Red download button again and your video will start downloading. The video downloads in the background so you can go about using your phone regularly. The TubeMate also lets you put videos on a queue so you can save the data if you are using 4G and wait for the Wi-Fi to resume downloading.
3. KeepVid
Another quite simple and basic tool to download a YouTube video is to use a go-to website, KeepVid. KeepVid allows you to download videos in the MP4 format directly. You can use KeepVid to download complete YouTube playlists as well. Most important feature of KeepVid is that you can download features from other platforms as well including Dailymotion, Facebook and Instagram.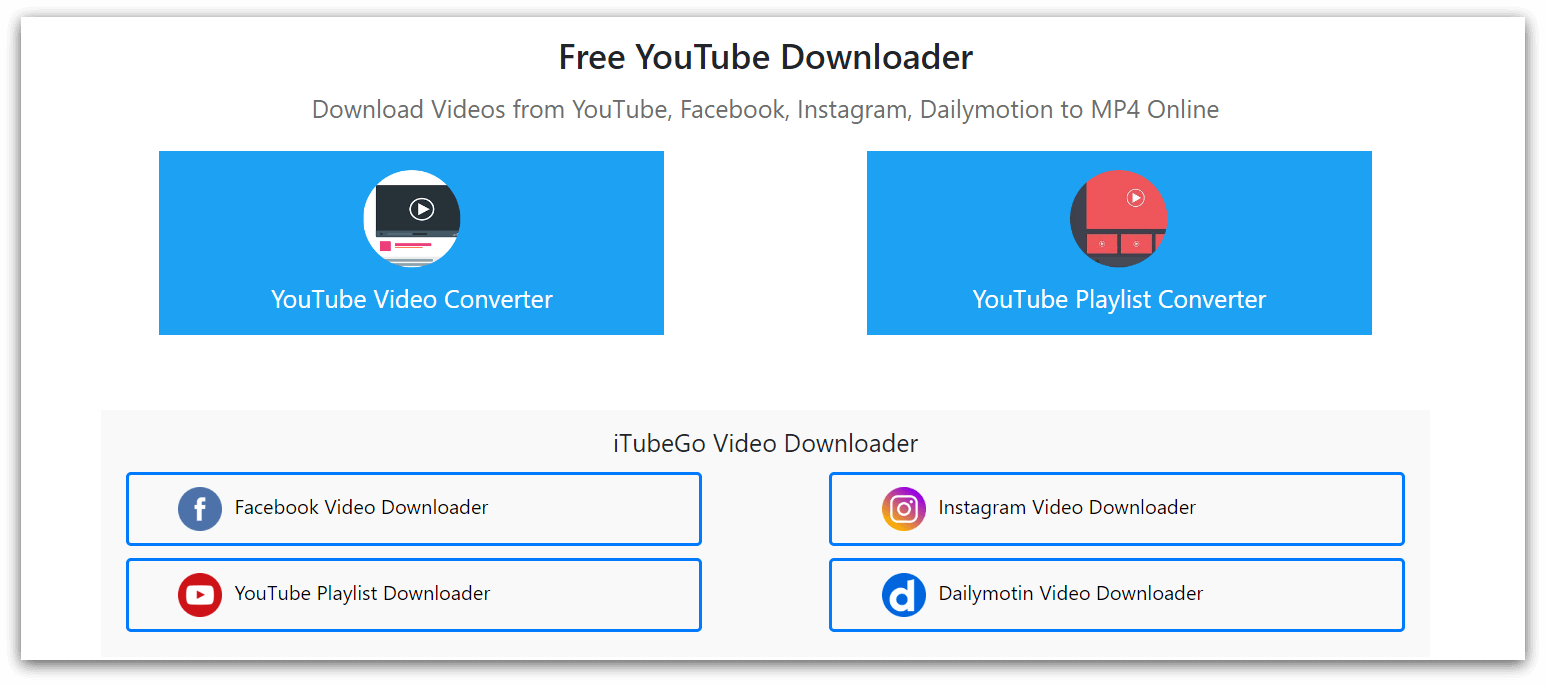 4. y2Mate
You can download your YouTube videos by simply copy-pasting the URL in the search bar of y2Mate video convertor. Y2Mate video convertor allows you to download in various formats and resolutions. The real convenient thing about y2Mate is that you can also download audio-only files by converting them to MP3 format.
5. Snaptube
Another useful tool that allows you to download videos from YouTube with extensive format and resolution choices. You can download videos in various formats using Snaptube including MP4, MP3 and M4A. A limitation is that the application is not available on App store and thus has to downloaded as an APK file. You can use Snaptube to download content from YouTube and more than 50 other sites.
6. YT Cutter
This is a special downloadable tool that allows you to trim the videos in case you want to download only a specific part of it. YT Cutter also allows you to download the video as a GIF.
7. YTOFFLINE
You can download your favorite YouTube videos on a go now with YTOFFLINE. It is a Plug-and-Play and ready-to-go downloader and all you need to do is copy/paste the URL into the field and click Go.
The downloader will then process your video and after that's done.
Right-click on the Download button.
Select the destination folder by clicking Save link as.
Click Save, and your video is downloaded and saved successfully.

8. VideoProc
Here is yet another amazing tool that provides you extensive options to download and edit your videos. Using this software, you can edit you videos as thoroughly as you want.
The built-in media downloader in this software lets you download videos form more than a 1000 websites and it is truly astonishing. You can use VideoProc to convert your files into various formats including MP3 and MP4. You can download VideoProc on your Mac and Windows.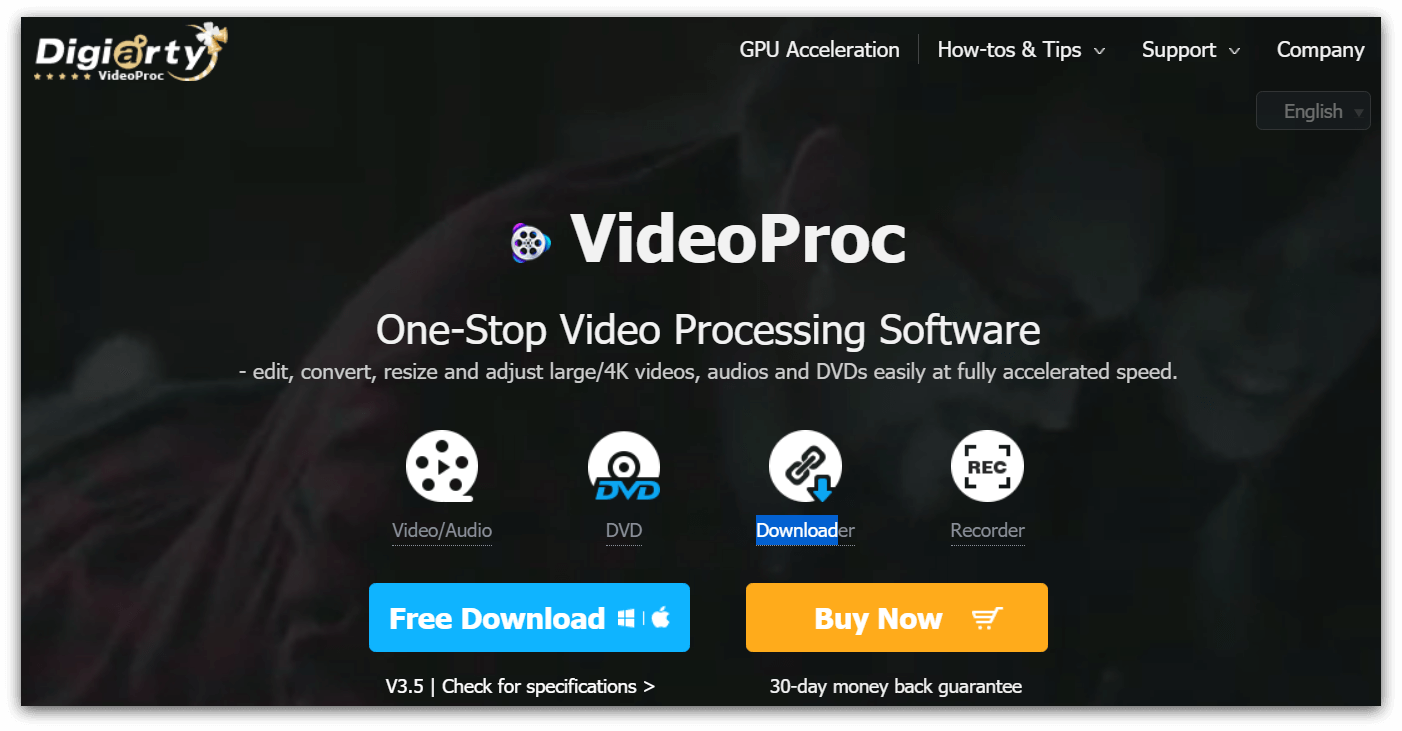 9. iTubeGo
You can use iTubeGo to download music and other videos including large playlists and whatnot. You can also convert files from MP4 to MP3. This downloader is currently available to for Mac and windows and can be downloaded and enjoyed freely.
10. ClipGrab
ClipGrab is compatible for windows only but it serves the purpose right by allowing you to download videos from YouTube, Vimeo and Facebook. ClipGrab has simple interface and is really easy to use which makes it one of the best video downloading tool available.
11. VidMate
Next in line is VidMate and it is an another amazing video downloader for Android. An exciting feature about VidMate is that it has its own video streaming service which lets you enjoy high quality online videos. VidMate has its integrated downloader and it provides fast downloading speed even with slow internet availability.
VidMate also is not available on Play store and thus has to be downloaded on your device as an APK file.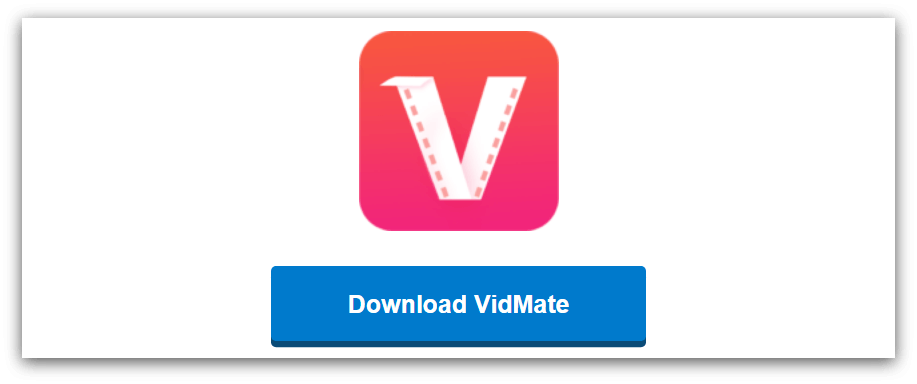 12. Softorino
This is another YouTube convertor and allows you to download and convert YouTube videos into various formats. You can download videos from 60 different platforms using Softorino