How to Fix Google Drive's "We're Processing this Video" Error
Image Source: Google
With the whole world practicing social distancing under the coronavirus pandemic, Google Drive has proven itself to be an essential tool for file sharing, especially for the work-from-home folks. People have been relying on Google Drive and Google Photos to share heavy files which offer up to 15 GB of free storage space and can be further expanded.
This makes Google Drive a suitable tool to share video content with friends, family, and co-workers. With over a billion users as of the year 2020, some issues are bound to surface. One such error is the "Google Drive processing video error". These incidents have especially increased with a spike in video uploads under the quarantine phase.
However, fear not, for we have accumulated a list of actions you can take to fix the "Google Drive processing video error".
Why does the "Google Drive Processing Video Error" Pop Up?
Once the video is uploaded to Google Drive, another course of action commences which is the processing of the video. When Google Drive is processing a video, it is actually converting it to different codecs, resolutions, and popular video formats. This allows the video file to be played on different devices and video player applications. This process is the same for other streaming/sharing services as well, for example, YouTube.
Any issue pertaining to this entire process of the video would cause the "Google Drive processing video error" to appear. These reasons could be many which we will discuss subsequently.
How long does it take to Process a Video on Google Drive?
The answer to this varies from file to file and depends on several factors such as internet speed, video size, and device capabilities. For a computer or smartphone with already running apps in the background, this task could be daunting and would take up hours to process a video. A 2GB video file size would take up to 1 hour to upload and would require an additional 20-30 minutes to process.
If you feel like you can compromise on the video resolution for a better and quicker upload time, you can always reduce the file size of the original video. Be sure to rule out the possibility that you are not running an outdated version of Google Chrome. However, if the "Google Drive processing video error" is still occurring at this point, they can be fixed as follows.
How to Fix the Google Drive Processing Video Error?
There are several different reasons for the "Google Drive processing video error" to arise and consequently, there are several different actions one can take to fix it. Let's go through them one by one.
1. Check your Internet Connection
If you're using Windows 10, a quick way to check the internet status is to simultaneously press Window + I to open the "Settings" window. Navigate to "Network & Internet" to view your network status.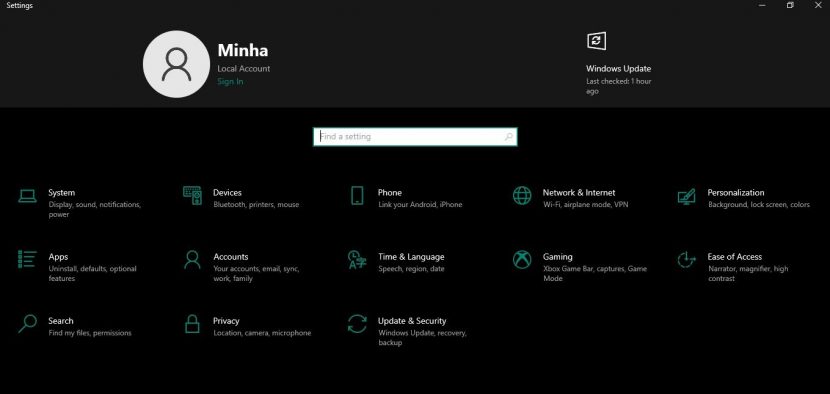 To check for network issues, you may click on "Network troubleshooter" and fix them.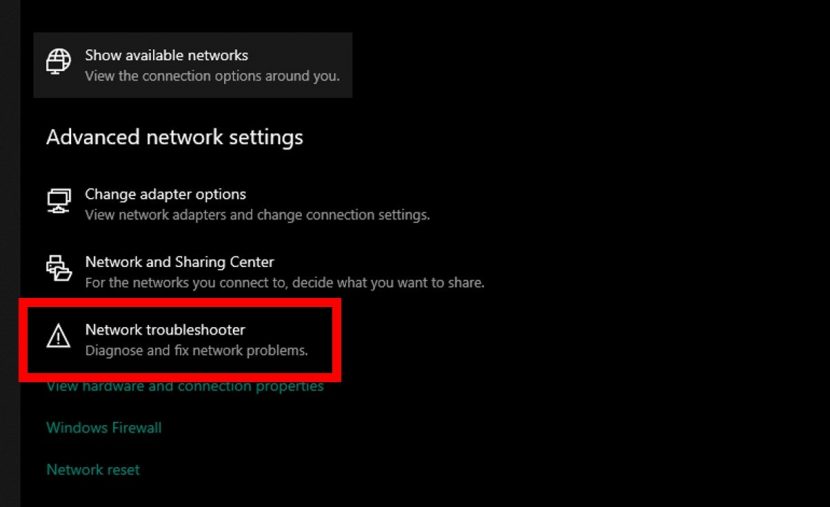 If you're using a smartphone, you can disconnect and reconnect to the internet. You can also reset your phone or your router (switch router off, wait for a few minutes and then turn it back on), and check if other heavy applications are running in the background that may be taking up excessive bandwidth.
2. Sign Out of your Google Account and then Sign In Again
Another way to fix the "Google Drive processing video error" is to sign out of your Google account and sign back in. This has been a long-term bug with both Google Drive and Google Photos. For this, you can simply go to settings and accounts, remove your Google Account and then later log back in. When you log in again your "Google Drive processing video error" would hopefully be resolved.
3. Re-Upload the Video File to Google Drive
Sometimes the problem lies with incorrect or incomplete uploading of the video on Google Drive. To determine whether this is the case for the video file not responding, you can always try uploading the video directly to Google Drive.
4. Download Processing Video and Stream Offline
If you don't want to wait at all to see if the video file is being fully and successfully processed, just download the file instead of streaming it in the Google Drive window. You can either download it directly from the download icon. However, if that too is not working, you can try the following method:
Select the processing video in Google Drive. Go to the three dots on the top-right corner. Click on "Share".
This will open a new window. From here, click on "Copy link".
After copying the link, you can paste it onto the address bar of a new tab.
The video will hopefully appear and you can click the download icon here to watch it peacefully offline using the video players installed on your PC.
5. Try uploading low-resolution videos
Resizing the video and lowering the quality of the video in question makes for a quicker upload and processing time. You can use online softwares for this purpose.
6. Use Another Data App
There is another data backup software available like AOMEI Backupper Standard to transfer videos from one device to another device and share it among your friends, family, and peers, bypassing the need for Google Drive, entirely.
7. Upload the Video to Other Platforms
If you want to share the video with a bigger audience then a better alternative than sharing the Google Drive link with each individual would be to upload the video to other platforms like YouTube, OneDrive, Dropbox, etc.
8. Clear Browser Cache
Another simple possibility is that some corrupted cache in your browser may be causing the processing video error. Even if the cache is not corrupted, it might still cause hindrance, thus, the "Google Drive processing video error".
You can clear your browser cache by following the steps shown below:
First. click the three-dots button on the top-right corner of your browser screen. Hover over "More tools" and click on "Clear browsing data".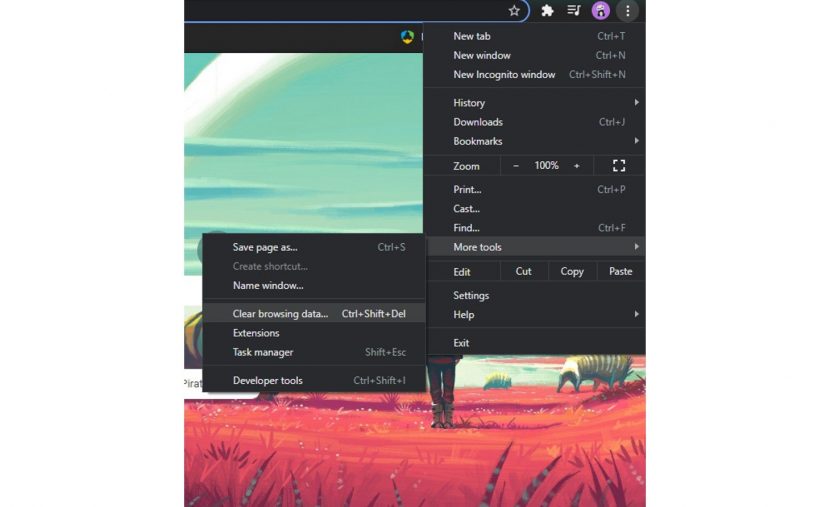 This should open up a new window. Go to the "Advanced" screen and make sure to check the boxes next to "Cookies and other site data" and "Cached images and files". The checking of other two boxes makes no difference whilst fixing the "Google Drive processing video error".
Finally, click on "Clear data" and try processing your video once more. The clearing cache method is also used to solve several other errors pertaining to other applications.
9. Update your Browser
Whichever browser you are using, if it is an outdated version it will definitely have unresolved issues. If you are using Chrome for example, simply go to the "Menu" button (three dots) > "Help" > "About Google Chrome" and search for updates.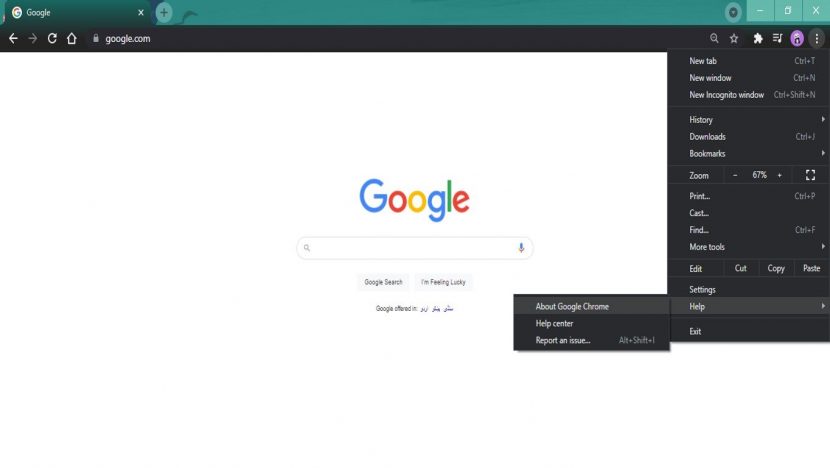 If you had been using an outdated version, Google Chrome will automatically start updating your browser at this point. Once the update has been completed, you may try accessing your video once more.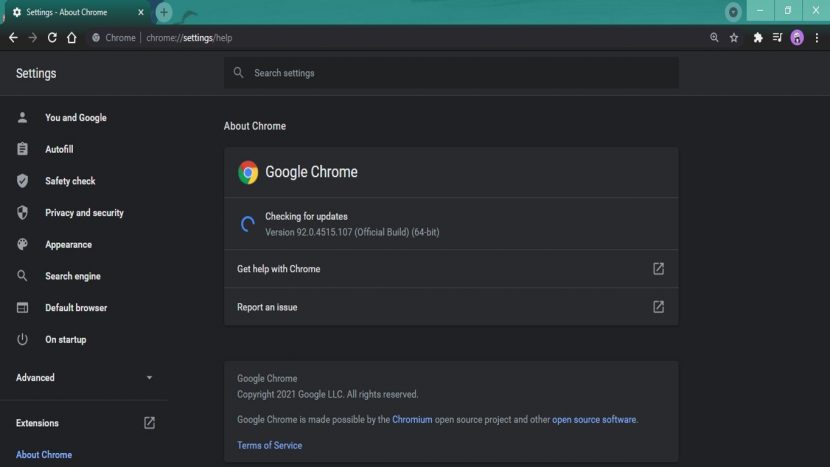 10. Use Cloud Storage Services like CBackUp
This service is an alternative to Google Drive, which you can use to backup data or merge existing data on various Google Drive accounts in one place. It is free to register and provides secure storage space.
Frequently Asked Questions:
Q. What are the factors on which Google Drive video processing time depends?
Video processing time depends on your internet speed, the file size of the video, and device capabilities.
Q. What is the size limit of a video you are uploading to google drive per day?
The upload limit to Google Drive per day is 750 GB. This means that even if you are uploading an individual file, if it is larger than 750 GB, it will not be uploaded.
Q. Can I upload a movie to Google Drive?
Yes, if you have spare storage to save an entire movie, which on average is 2GB for a good quality movie, you can upload any type of video content to Google Drive.