'Eve Aqua' turns your ordinary garden hose into a smart connected one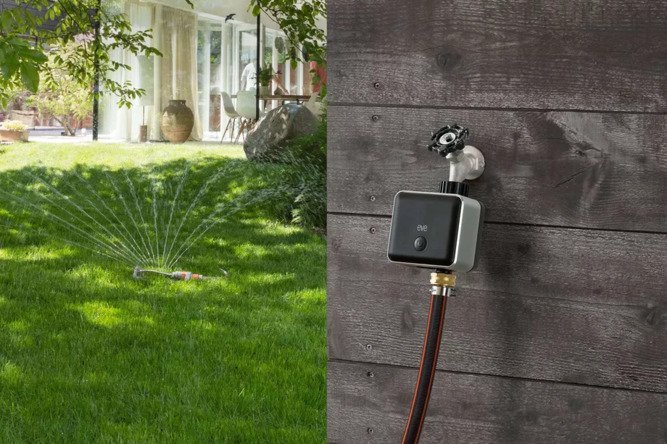 Adding to their growing platform of smart home devices, Elgato has recently introduced the Eve Aqua. This brand new HomeKit accessory adds a technological aspect to the everyday outdoor faucet, which is quite similar to their other connected devices like interior lighting, temperature sensors and many more.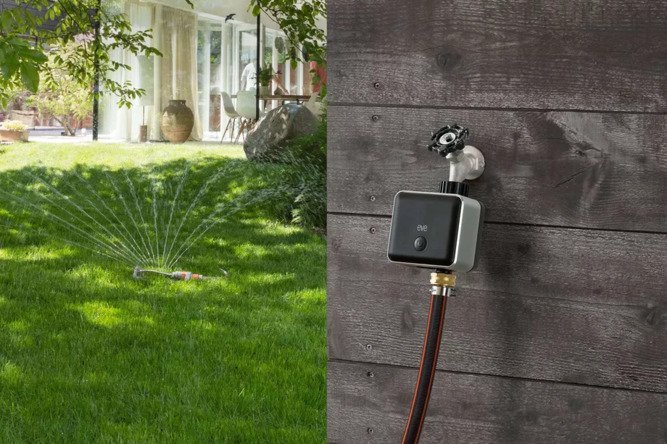 Image: Elgato
This new type of faucet attaches to a standard tap and connects via Bluetooth to Apple's smart home system. You can then access the Eve app, Siri or any other HomeKit-enabled device to switch it on. For example, you might have Eve Aqua synchronized with your lawn irrigation system, which enables you to schedule your watering in-line with the rest of the system. Furthermore, in order to save water, there is an auto-shut-off feature that automatically turns off the faucet after you turn it on for a specified time. You don't even have to pull out your phone every time thanks to a manual button on the front panel.
RECOMMENDED: Give your home a brain with AI-powered 'Duo Smart Mirro'
Recommended for you (article continues below)
Image: Elgato
Furthermore, the device is waterproof and UV resistant, so you can leave it screwed on a tap all year. Not only that, an in-built irrigation flow-rate sensor monitors water consumption and leaves data on the Eve app. It runs on two AA batteries, so you can replace them every time they've worked full capacity!
You can avail this contraption for $99.95 and quit having to worry about going out every time to turn the hose on and off!
SEE ALSO: You don't need to adjust your thermostat anymore with this smart AC controller
h/t: The Verge