This cozy outdoor fireplace in Norway is perfect place for your winter holidays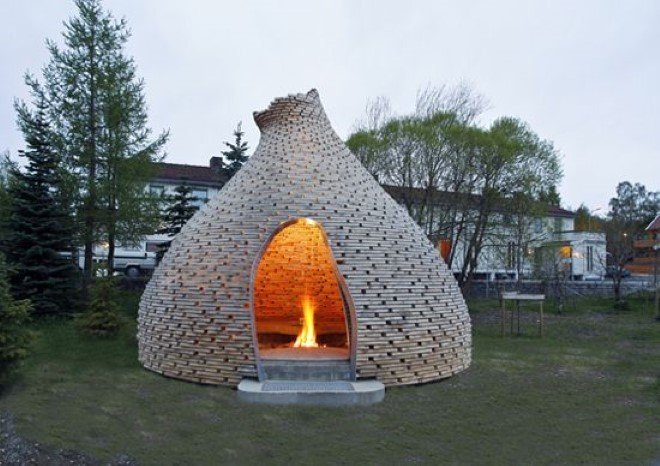 Telling stories around fire is by far the most enjoyable childhood tradition for everyone who has had the chance to experience it. However, this warmth-filled tradition has started to die slowly and gradually in these modern times but, Oslo based architects, Marit Justine Hagen and Dan Zohar have saved this age-old holiday season custom by inventing the absolutely amazing "outdoor Fireplace" for children.
The design of the fireplace has been inspired by the local Norwegian turf huts and old log construction and to save the construction cost, the architects used the leftover material from a nearby construction site in Trondheim, Norway.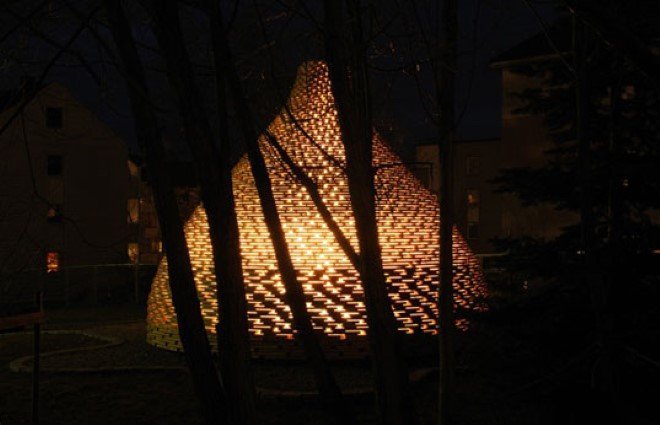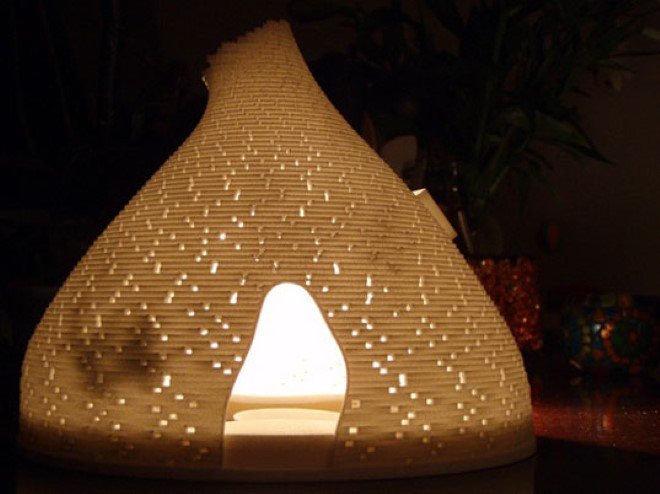 Outdoor fireplace has a pretty whacky design as the structure is built up with 80 layered circles, each comprising of 28 pieces of the core of pine. The pine pieces are arranged very strategically to allow the natural light in and bring out a chimney effect. Oak separators are also carefully placed in vertical direction, between the pine pieces to ensure proper ventilation and to dry out the pine pieces easily.
Recommended for you (article continues below)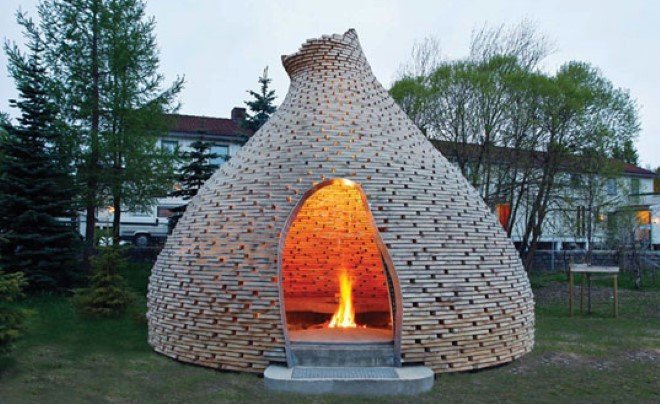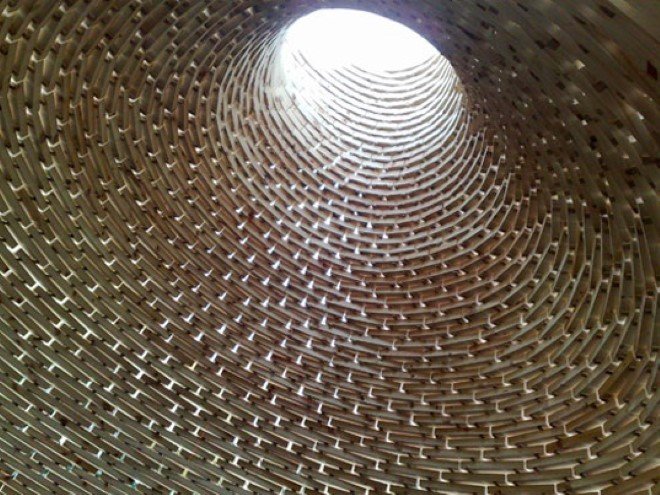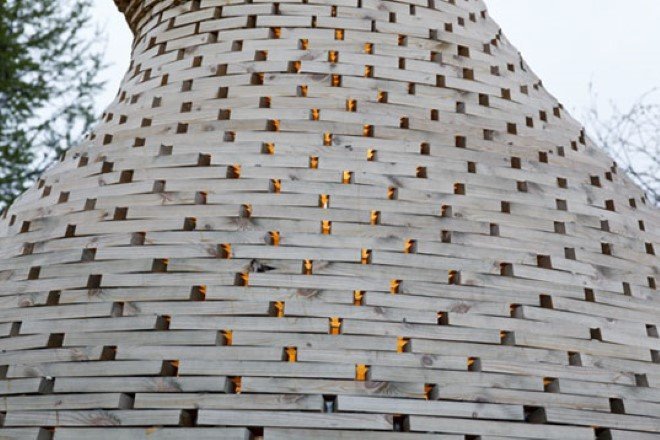 The Outdoor Fireplace is the perfect cozy place for children and even adults of all ages to sit together, sing carols and tell each other horror stories in the warmth of fire in long, dark and cold winter nights.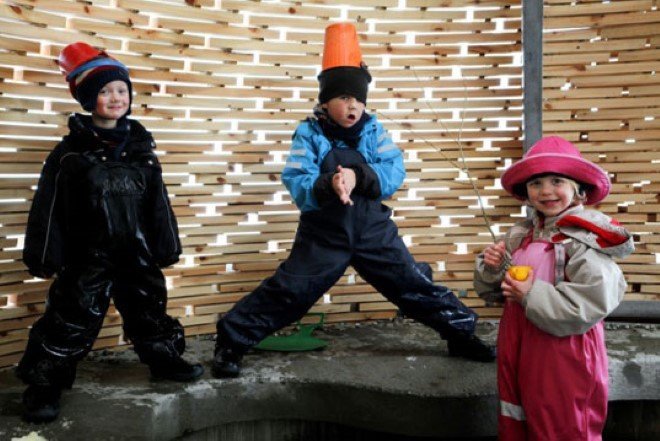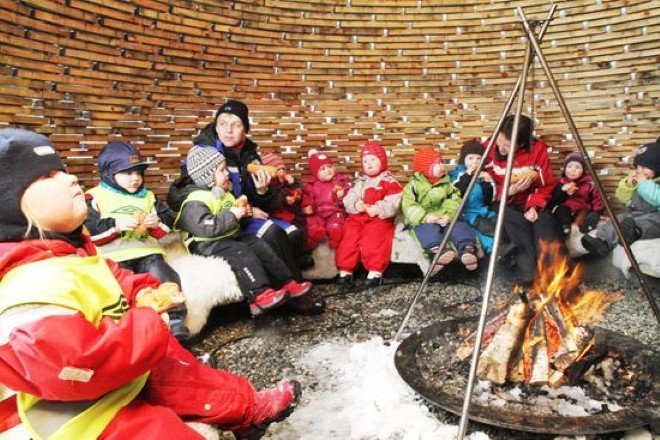 Images: Unni Skoglund and Jason Havneraas
References: Tree Hugger, Inhabitat