Bell is Changing Combat Dynamics With V-247 Vigilant Unmanned tilt-rotor Drone
Bell Helicopter recently unveiled their latest 'V-247 Vigilant' tilt-rotor unmanned combat drone at the National Press Club in Washington DC. According to the company, the Vigilant is capable of carrying out combat reconnaissance mission from land bases without runways or from small ships with flight decks.
The drone can move at a speed of 345 miles per hour but its optimal efficiency speed is 205 miles per hour. Moreover, it can fly up to an altitude of 25,000 feet while carrying weight up to 2,000 pounds internally. The Vigilant has an air-to-air refueling feature as well as an Electro Optical and Targeting System. The V-247 can fly for seventeen hours. For a better understanding of its remarkable new product, Bell gave an example of its drone's capabilities – if a mission requires an aircraft to cover a distance of 500 miles while carrying a six hundred-pound payload, land at the destination and return after several hours then the Vigilant is all they need!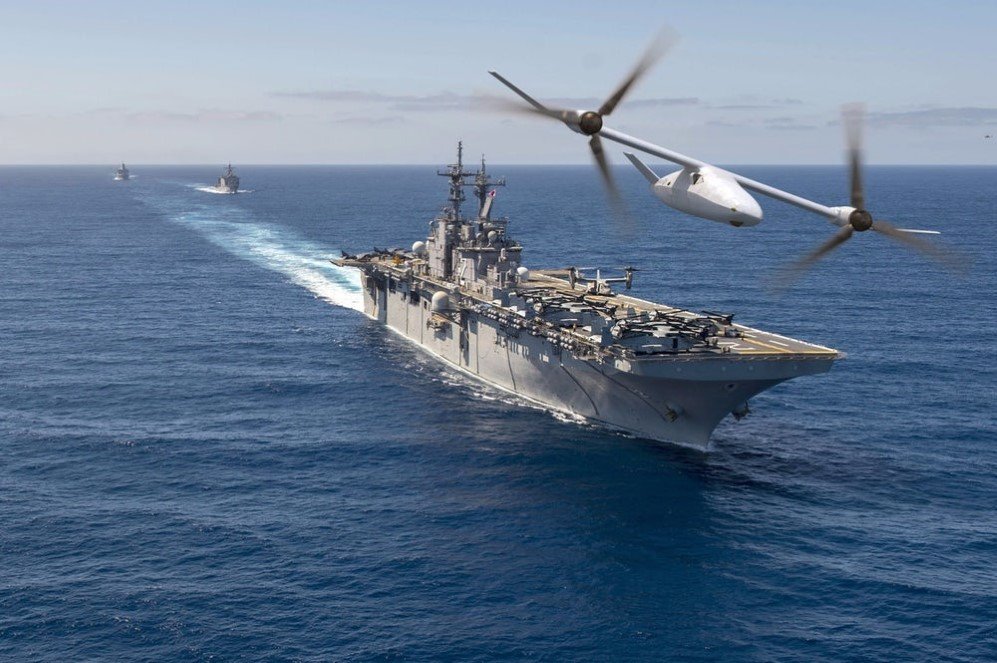 Image: Bell Helicopter
Earlier, Bell worked on the V-22 and V-280 Valor, and now it has combined the strengths of a helicopter and a fixed-wing airplane to derive the V-247. The design itself enhances the flexibility which further enables the Vigilant to carry additional fuel, sonar buoys, high-definition sensors, radar, an array of MK-50 torpedoes and JAGM missiles (all those enemies hiding in the sea and on land are in trouble).
Recommended for you (article continues below)
The V-247 itself weighs approximately 16,000 pounds when it is empty, and 29,500 pounds at full load-carrying capacity. The wings are 65 feet long, along with a 30-foot rotor diameter. If one needs to transport these rotor drones, then they can easily fit two of them in a C-17 Globemaster. This shows that the size of the Vigilant is half of the size of V-22 Osprey tiltrotor.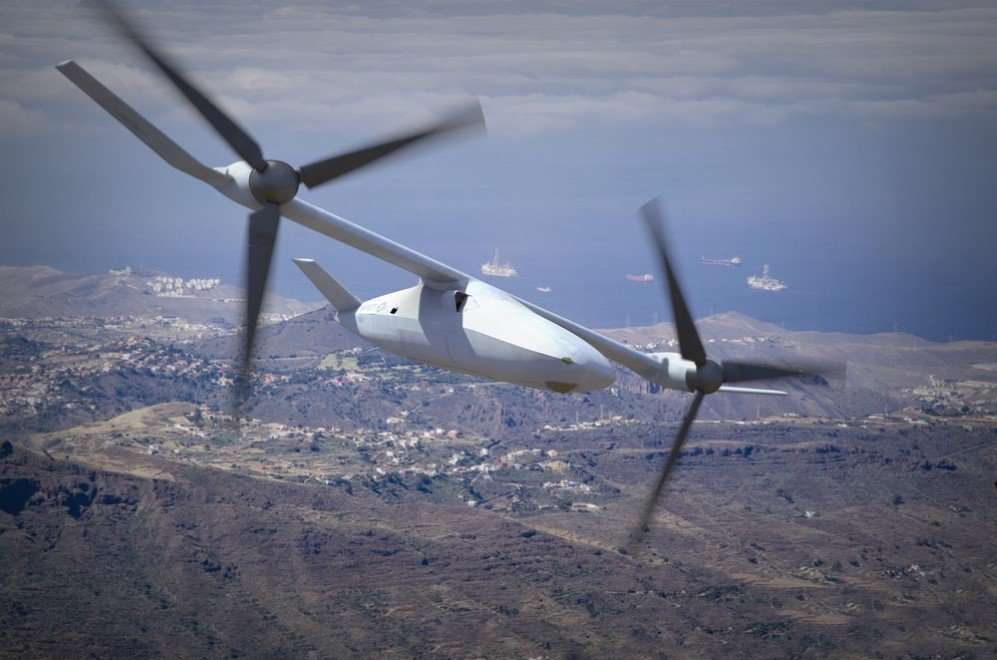 Image: Bell Helicopter
Mr. Mitch Snyder, President and CEO of Bell Helicopter, concluded by saying, 'The Bell V-247 Vigilant is the next leap in innovation making the future of aviation a reality today. It's a testament to the power and versatility of tiltrotor flight. The unmanned tiltrotor is the latest example of how we are changing the way the world flies, taking our customers into the dynamic world of next-generation aircraft.'
According to Bell, the V-247 will be manufactured in the year 2023, and will be customized according to the requirements of the Marine Corps.
H/T: Naval Technology