AI-powered NeuV Concept Car is Honda's Take on Self-Driving Future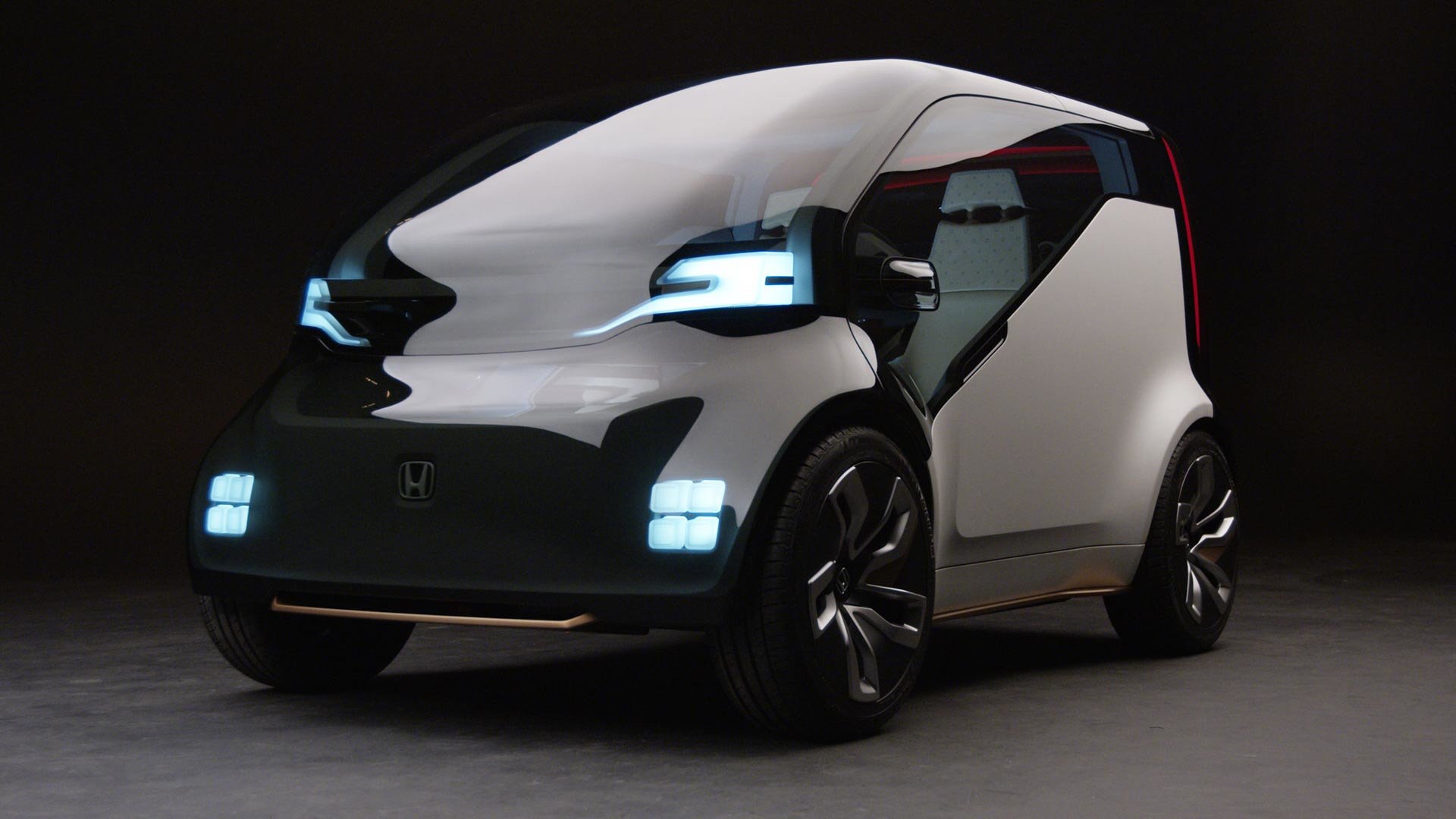 The competition between car manufacturing companies is both thrilling and entertaining. I mean who doesn't enjoy the subtle advertisements in which companies bash each other.
Honda, one of the leading competitors, has taken the lead by introducing their first ever ride-sharing concept car. The NeuV (interesting name?) stands for New Electric Urban Vehicle, and it is pronounced as noo-vee – in case you were wondering.
So, this ride sharing concept car will allow owners to put their vehicles to good use even when they're working. How so? The car has the self-drive feature so it can drive around when the driver/owner is at work. According to Honda, the two-seat vehicle can be programmed to pick and drop passengers, and even sell the remaining energy to the grid! Mr. Mike Tsay, Principle Designer at Honda R&D Americas, says that they've designed the Honda NeuV to make it more valuable to the owner by optimizing and monetizing the vehicle's down time.
Moreover, Honda NeuV has an interactive AI personal assistant, HANA (Honda Automated Network Assistant AI), dubbed as the 'emotion engine' by Honda. Imagine if you are driving all alone, and someone is recommending you songs or giving you tips on daily driving habits – who would say no to that? The user can interact with the assistant through a touchscreen using the AI technology developed by SoftBank.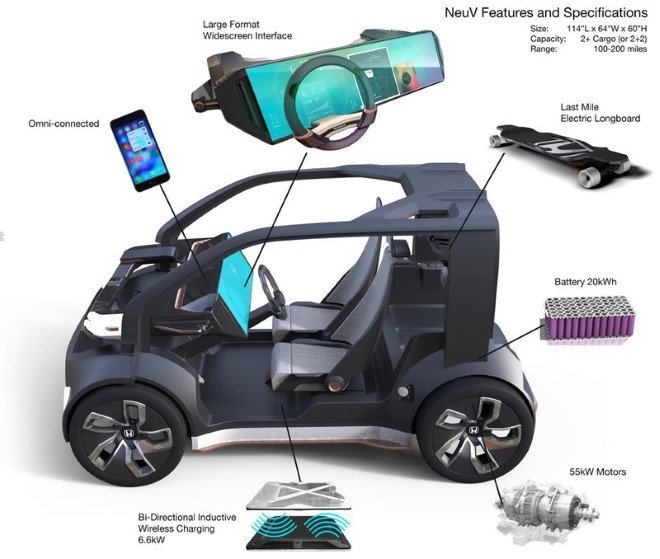 Recommended for you (article continues below)
Honda has been working with Visa to work on a feature that will enable the car to make parking and refueling payments itself. Honda has also thrown in an electric skateboard in the NeuV storage compartment to go the last mile, making it easier to get around with both inside and outside the car.
NeuV's exterior surface is designed to be reflective which is mostly made of semi-transparent glass so that it displays the surrounding environment back to observers, helping Honda NeuV to blend more with its surroundings.
In partnership with DreamWorks, Honda has also decided to incorporate virtual reality as part of the Honda Developer Studio and Honda Xcelerator Open Innovation Programs. The purpose is to reduce road congestion by enabling the vehicles to communicate with one another and coordinate accordingly so that you don't need to honk needlessly anymore!
Let's see how people react to this shift of power from humans to AI vehicles because as far as I remember, humans don't particularly like being told what to do.
Source: Honda