Lost Whiskey concrete cabin allows helps the guests to relax and de-stress
Located on a 50-acre plot, just outside Virginia, the Lost Whiskey Concrete Cabin is the perfect holiday getaway providing you all sorts of relaxation. Facilitated with a wood-fired hot tub and net hammock, the cabin offers scenic surrounding views and helps the guests to de-stress.
The Lost Whiskey Concrete Cabin is named after two important local landmarks called Whiskey Hollow and Lost Mountain. The cabin has been built to rid the guests of any sort of mind cluttering thoughts and to leave their phones so they can dwell in the natural surrounding beauty. The exterior of the cabin contains a deck area that projects to the hillside and includes a wood-fired hot tub along with a net hammock projecting over.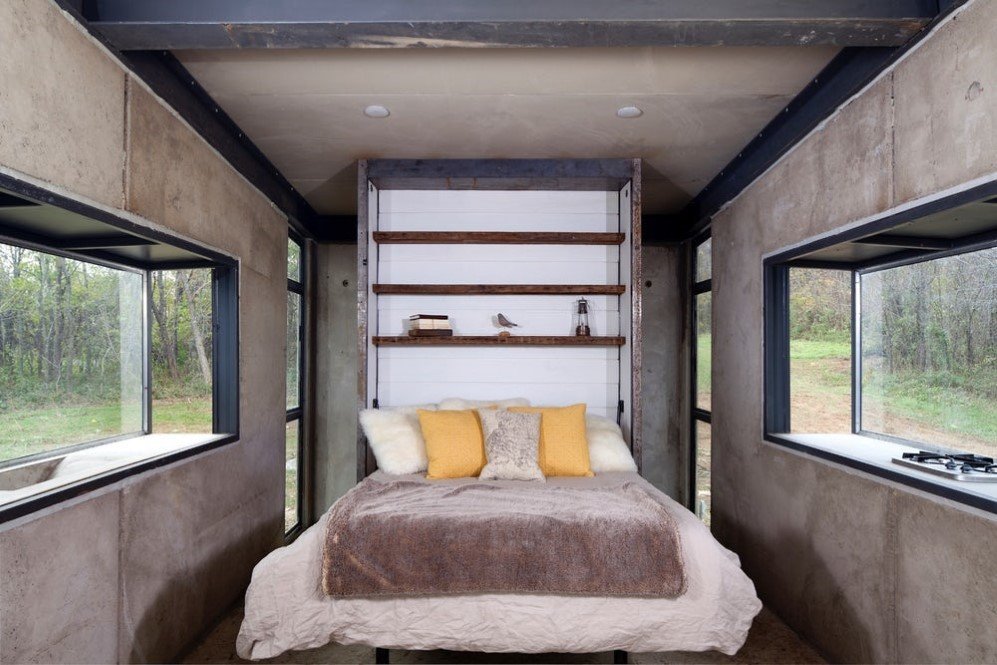 The inside of the cabin covers a total area of about 160 square feet, just enough to feature a wood-burning stove, sink, shower, a composting toilet and a Murphy-style drop-down bed that can double up as a table. The interior designing has been kept minimal with rugged concrete that contrasts with the custom-made furniture.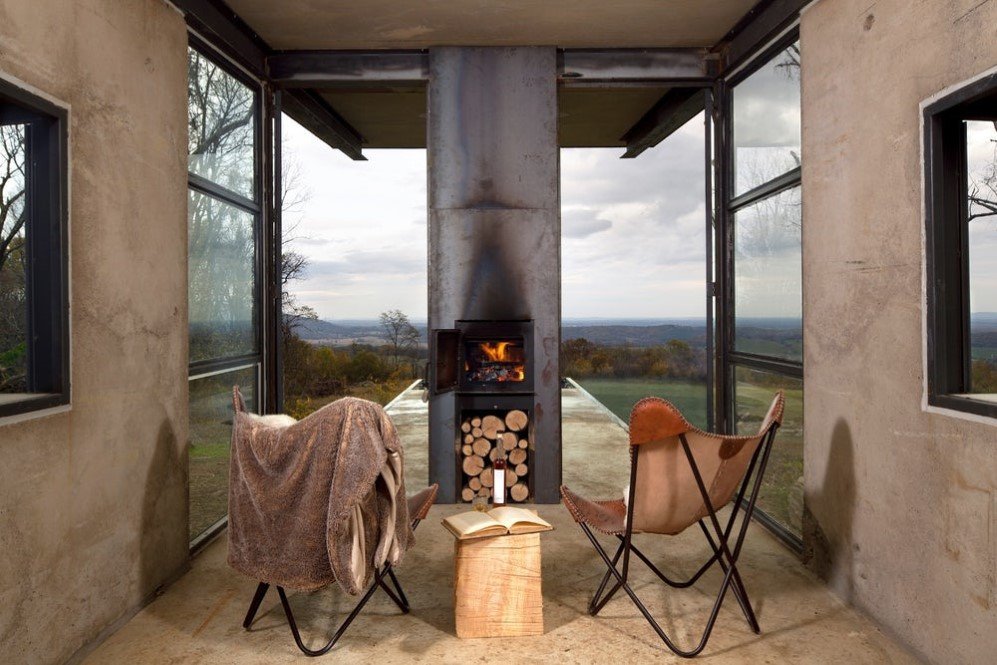 The windows of the cabin are mostly glazed and the external structure is made up of rigid concrete panels along with SIPs (structurally insulated panels) with a concrete skin. Water is used throughout the cabin is drawn from a well and it integrates a rainwater collection system and solar panels.
Recommended for you (article continues below)
The company GreenSpur claims that the cabin will run on low maintenance and will not degrade in quality and functioning in the next 100 years or so. According to them, it was a highly difficult task when trying to build a concrete cabin on top of a mountain specifically when there was little or no access during winter. The well has been drilled for over 700 feet deep in order to get water to the site.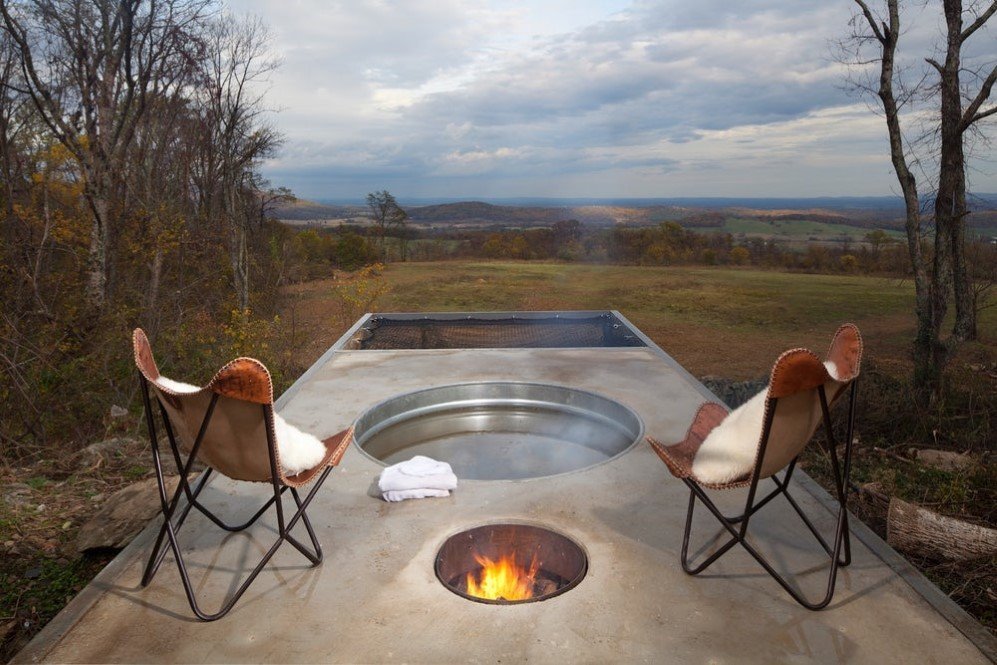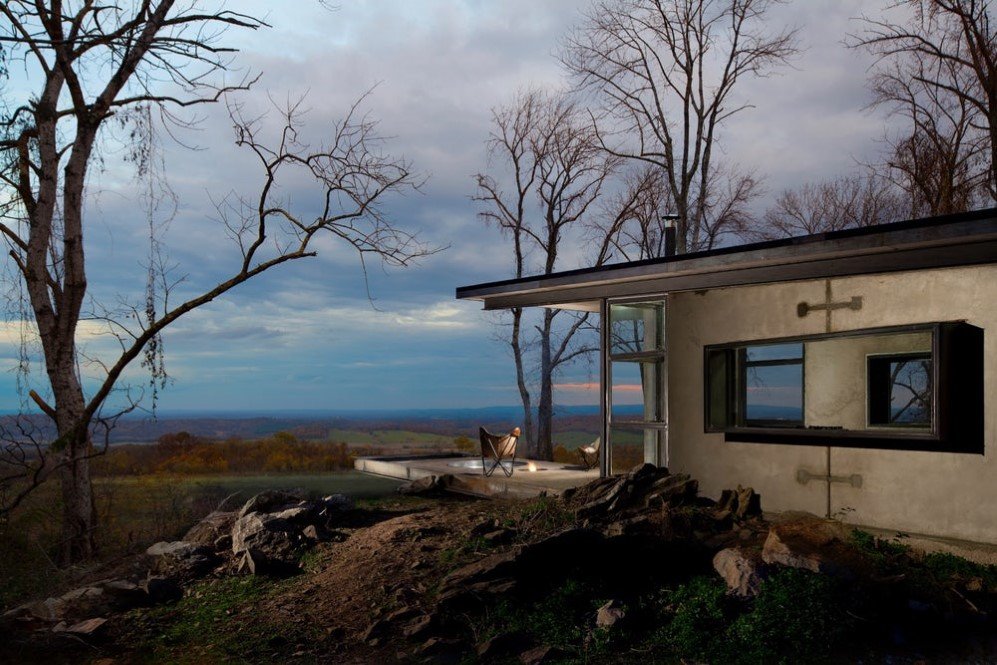 Although the Lost Whisky Concrete Cabin is unavailable on Airbnb, it can be purchased for stay but is currently allowing only a maximum of 10 members.
All Images: © Mitch Allen Photo
Architects: GreenSpur
h/t: New Atlas