This floating tree top cabin in Sweden will fulfill your childhood's treehouse fantasy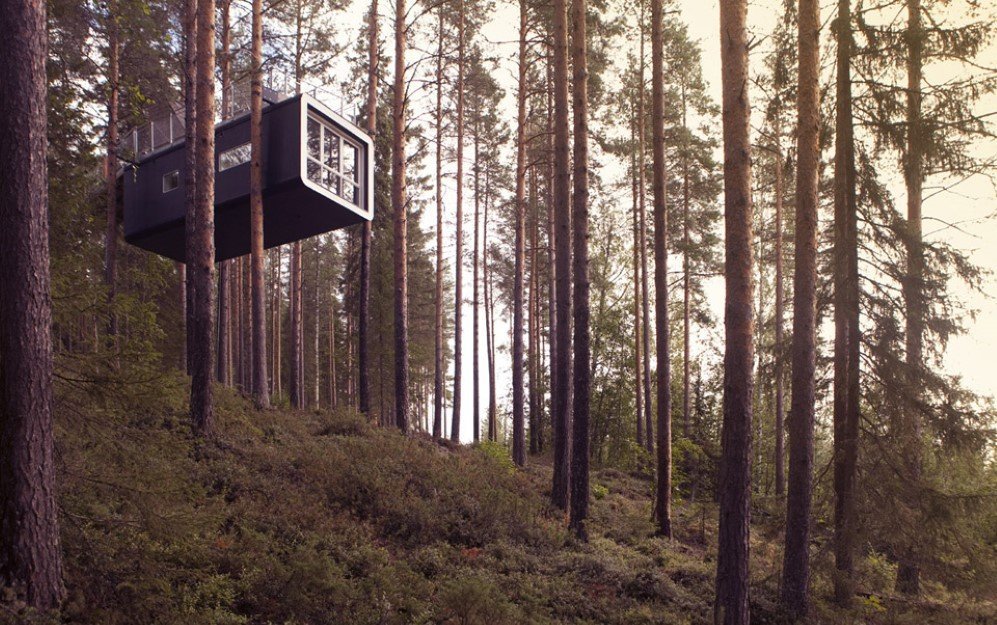 We've all dreamed of having our very own treehouse as a kid but given the metropolitan life we lead, that dream will probably never transform into a reality. However, if you still have that wish in your heart then the farthest you can go with it is to plan your vacation with The Tree Hotel in Sweden and stay at its entrancing, 'The Cabin'.
The Cabin, designed by Cyrén & Cyrén appears like a capsule amongst the tall trees with its rounded corners. Its deck can be accessed by the guests through the footbridge placed on the steep slope of the forest. The guests can then access the living quarters through the deck and enjoy the breathtaking view of the valley of the Lule River that this prefabricated tree top room offers. The interior of The Cabin is made up of a rather eccentric choice of material; fabrics used on lorries and trailer covers undoubtedly adds to the earthy touch of the room that comprises only of a small bathroom, a double bed and a small sitting area.
You can experience living in a treehouse, tucked away in a captivating valley of Sweden for 3990 SKr per night for two people and also enjoy complimentary breakfasts that come along with it.
Recommended for you (article continues below)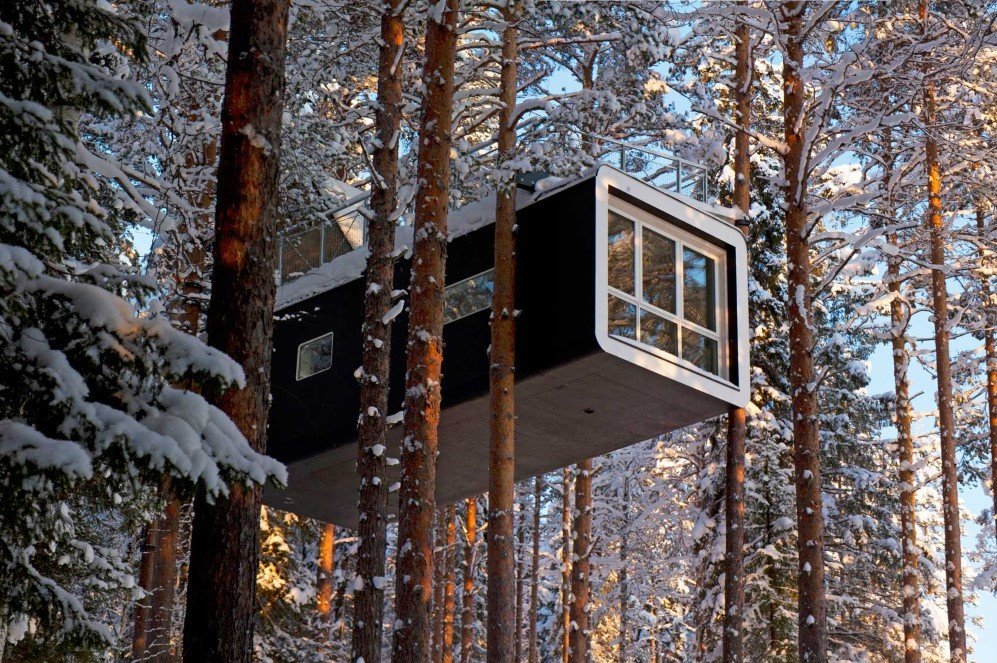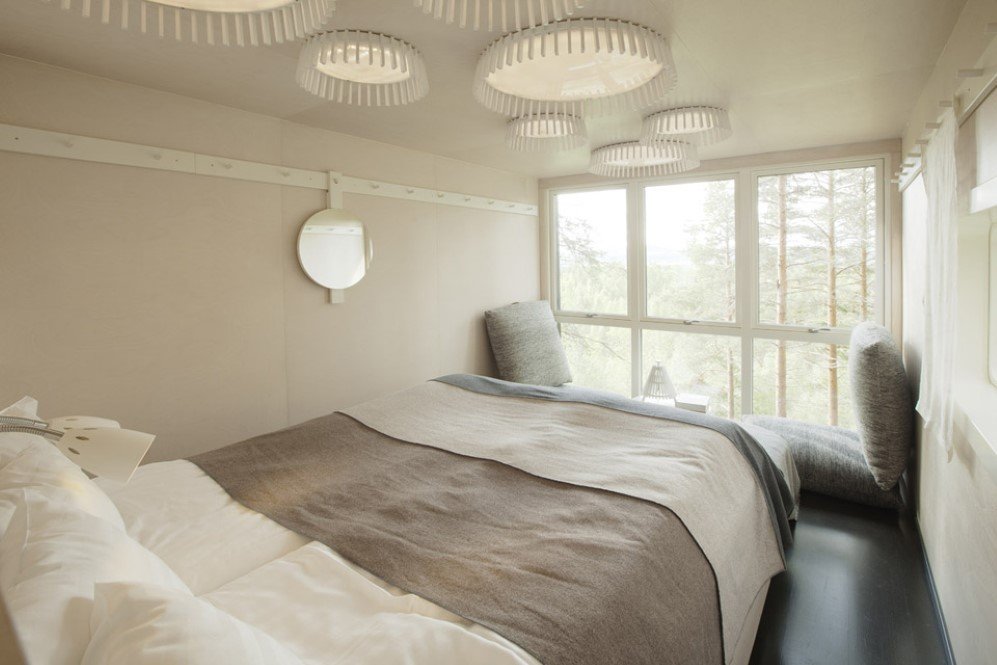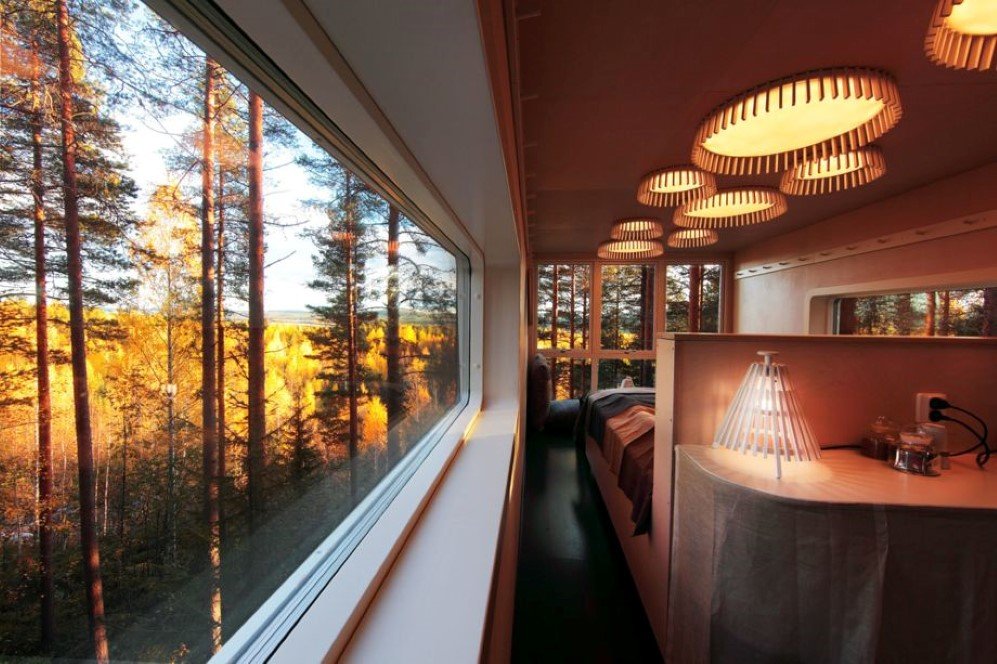 Images: © Tree Hotel
Source: Tree Hotel (via: Inhabitat)