Free Spirit Spheres Will Redefine Your Rainforest Holiday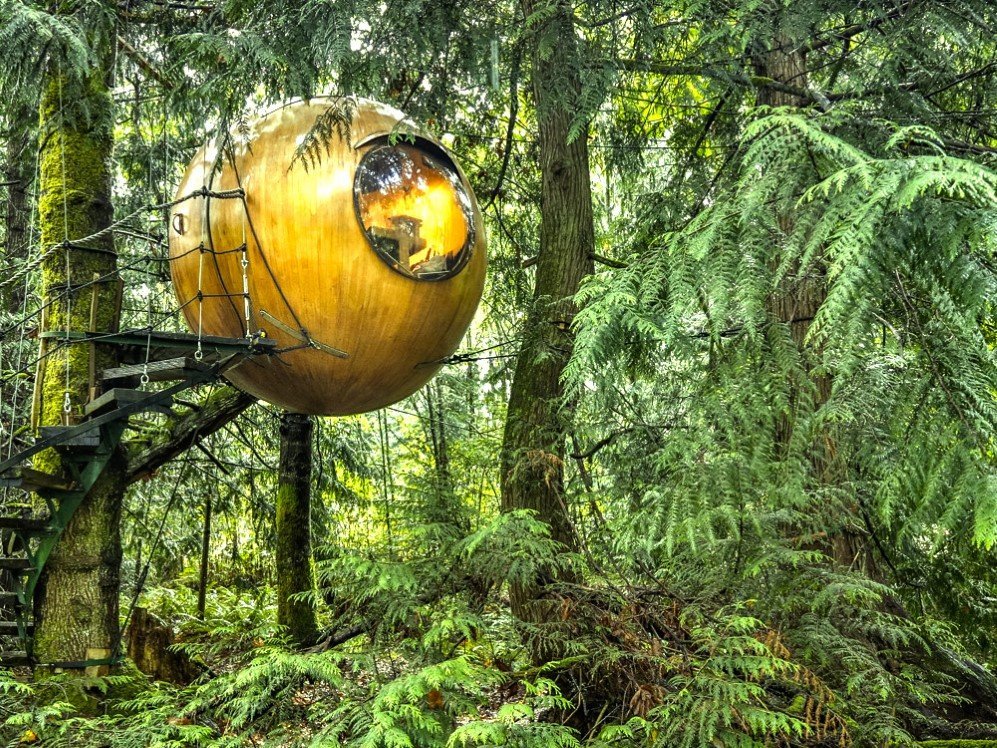 When it comes to treehouses, there does not remain much room for innovation however, Tom Chudleigh took up this challenge and quite shockingly succeeded at it, too. Chudleigh invested £100,000 to create world's first free moving spherical treehouse which is at present swaying with the chilly breeze of west coast rainforest of Vancouver Island in British Columbia at the property that Chudleigh shares with his wife, Rose.
Recommended for you (article continues below)
The 1100-pound sphere can be kept on the ground or can be suspended at treetops with the help of cables. Chudleigh has gone with latter and has hanged the three free spirit spheres, Eve, Eryn, and Melody, at a height of 10 to 15 feet above the ground. The guest can get to the top of the tree by using spiral staircase and drawbridges attached to the tree trunk and then, they can access the comfy spherical treehouse.
---
Eve, Eryn and Meldoy are Free Spirit Spheres, hang 15 ft above the ground on a tree top.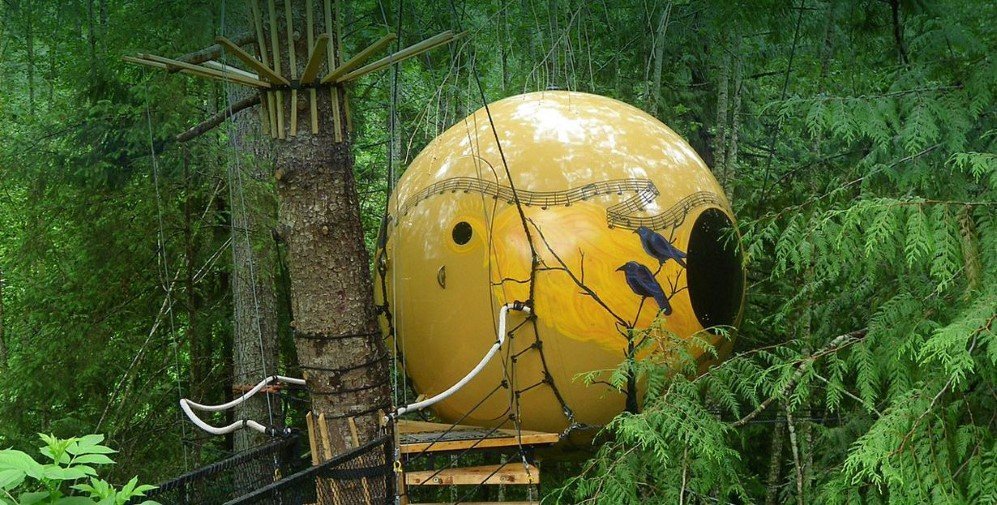 ---
The wooden spheres are suspended by webbing and guests access them via spiral staircase attached around the tree trunk.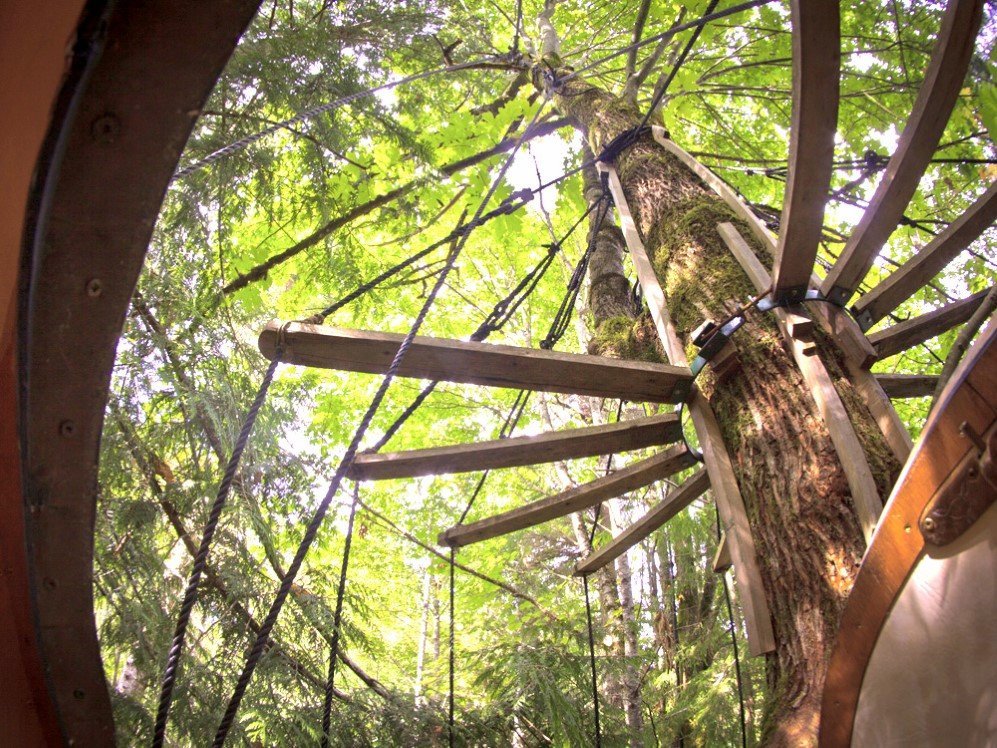 ---
Chudleigh single-handedly managed to build the sphere with shipbuilding techniques by handcrafting them from locally available wood and fiberglass. The wooden spheres blend with the environment of the forest with its rustic look but the interior of these unique treehouses is rather luxurious. Each sphere is furnished with a dining table, bed and wide circular windows, so that the guests can enjoy the view of the rainforest in the most comfortable way. Moreover, the treehouses also have sufficient storage space and is equipped with built-in speakers and electricity to balance the nature with the modern lifestyle.
---
All three spherical treehouses are furnished with double bed, storage space, dining table, built-in speakers.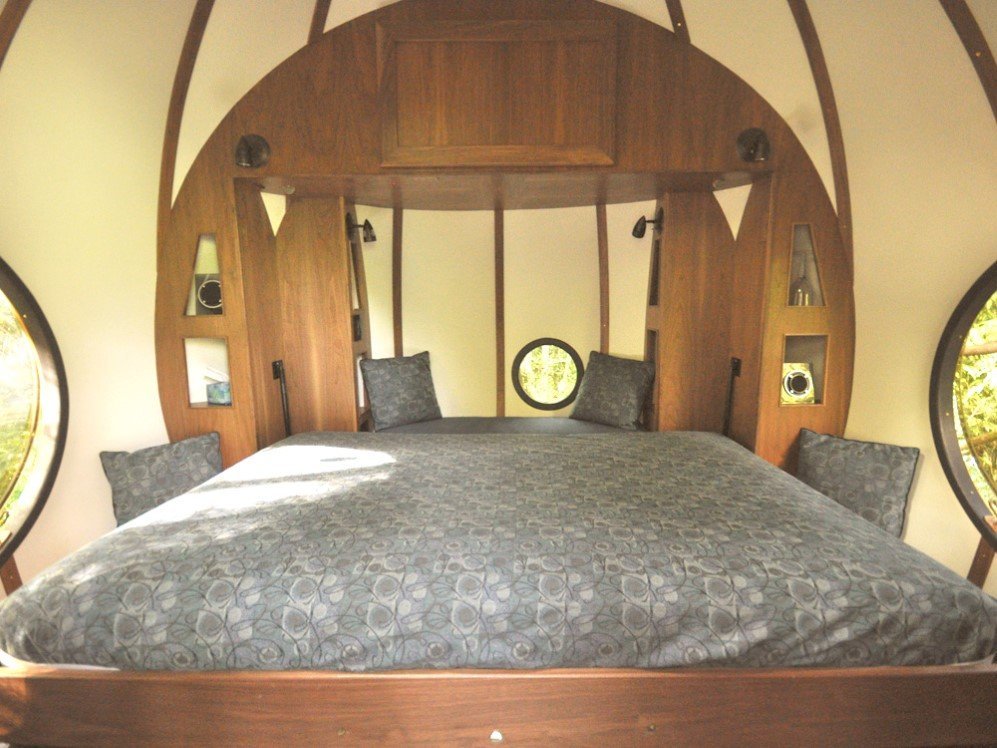 ---
However, shower and toilet facilities are available in a nearby building rather than in the sphere itself..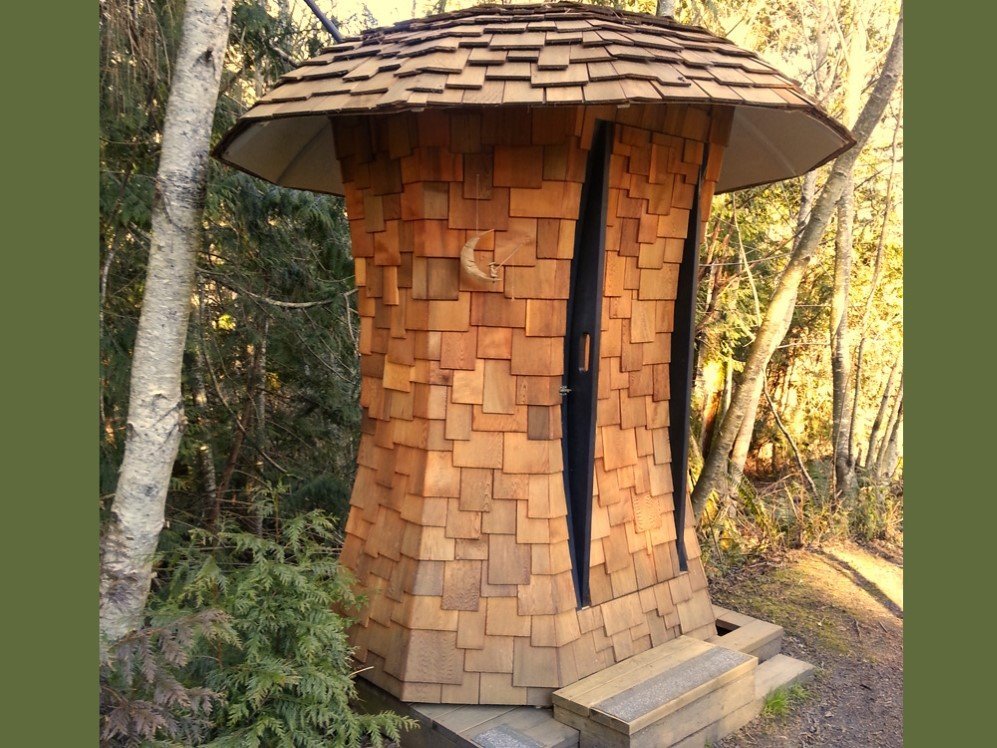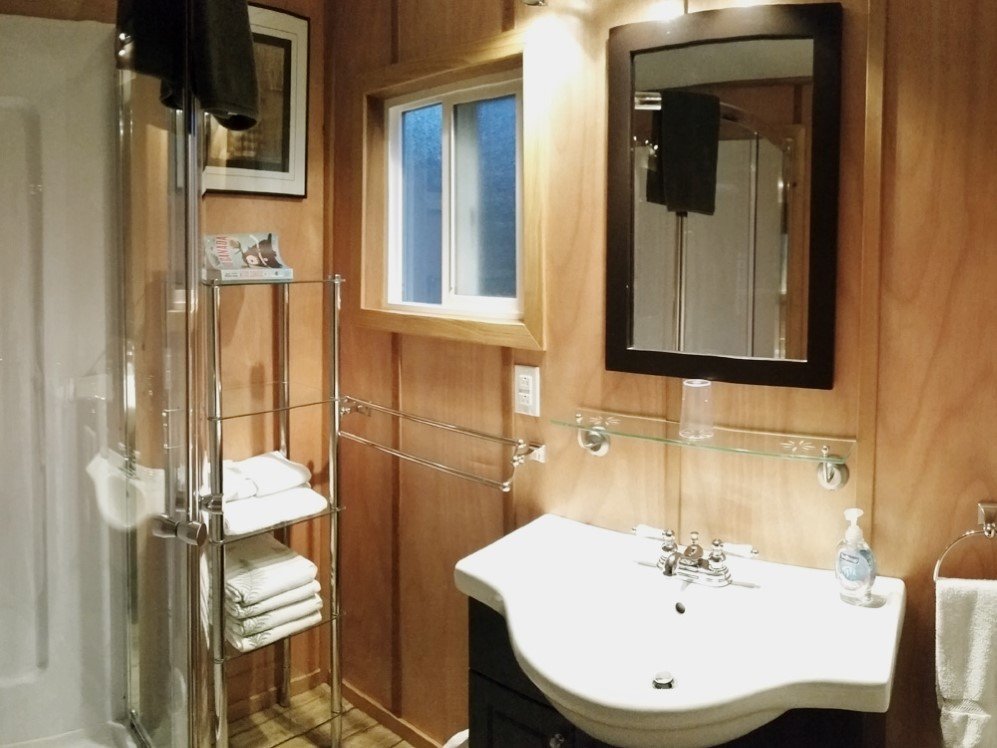 ---
The Free Spirit Spheres are available for rent at 90 euros per night however, if you wish to view other stunning views while remaining in the coziness of the sphere treehouse then you have the option of buying it as well.
Images: Free Spirit Spheres
Reference Links: Daily Mail, Inhabitat