This giant knit chair will make you feel relaxed like you've felt never before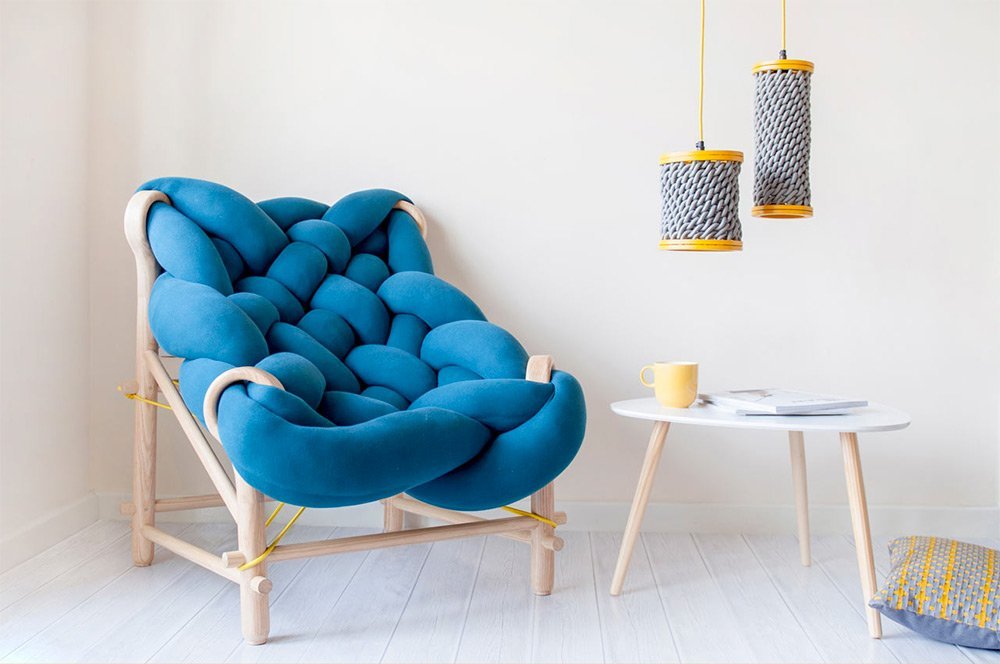 The heavily woven Knit Chair is a creation of London-based designer Veega Tankun of Veega Design, straight out of the designer's Crafting Comfort line which is basically focused on revamping the conventional home décor ideas into modern, bold yet playful designs.
The designer has knitted an oversized braid using an enormous piece of strikingly blue yarn and has threaded it to the wooden frame of a chair with yellow chords. The aesthetically appeasing piece of furniture is sure to bring any room come to life with its bright colour and unconventional design. Want one for yourself? But, first check out this Knit Chair in the pictures below!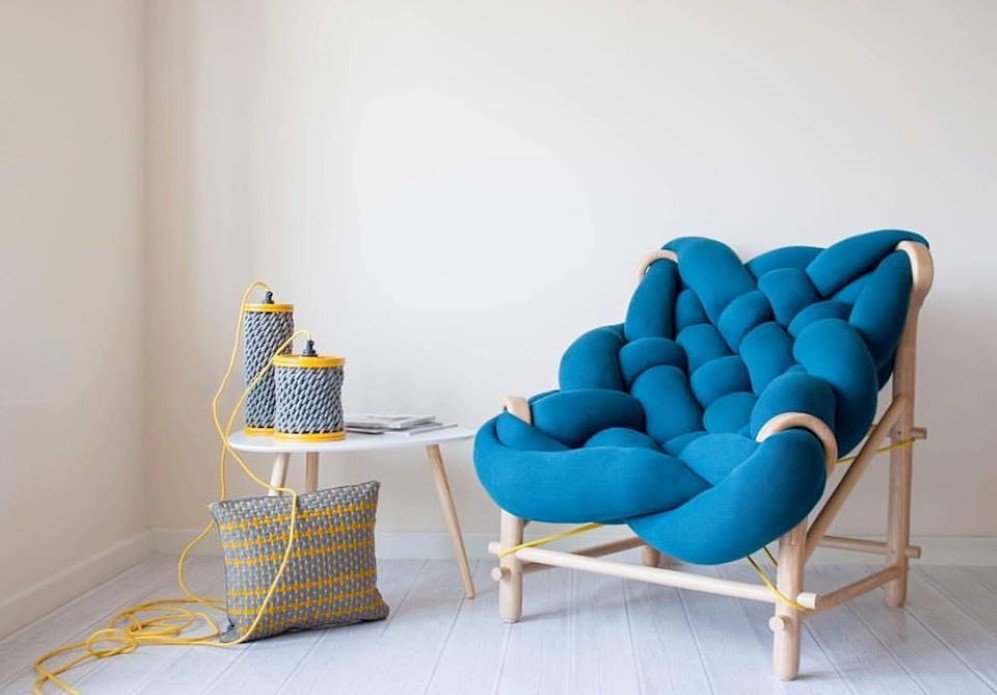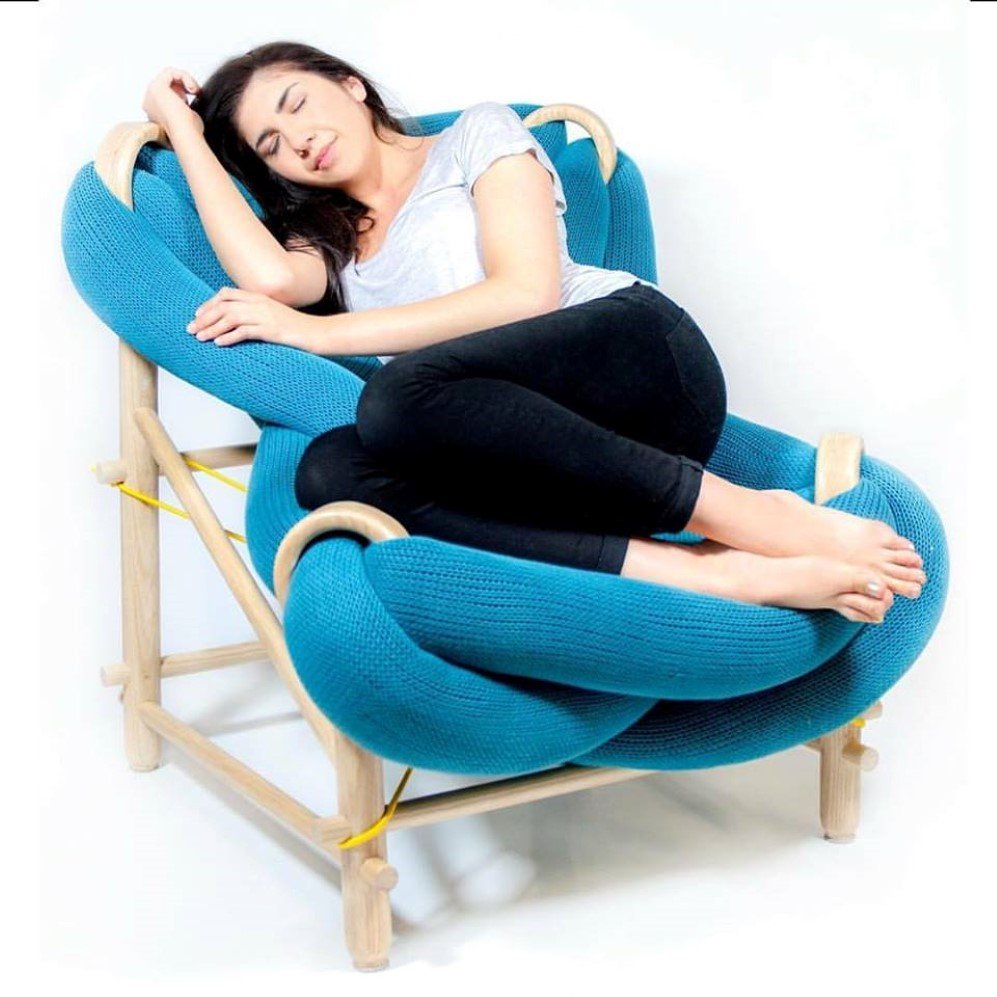 Recommended for you (article continues below)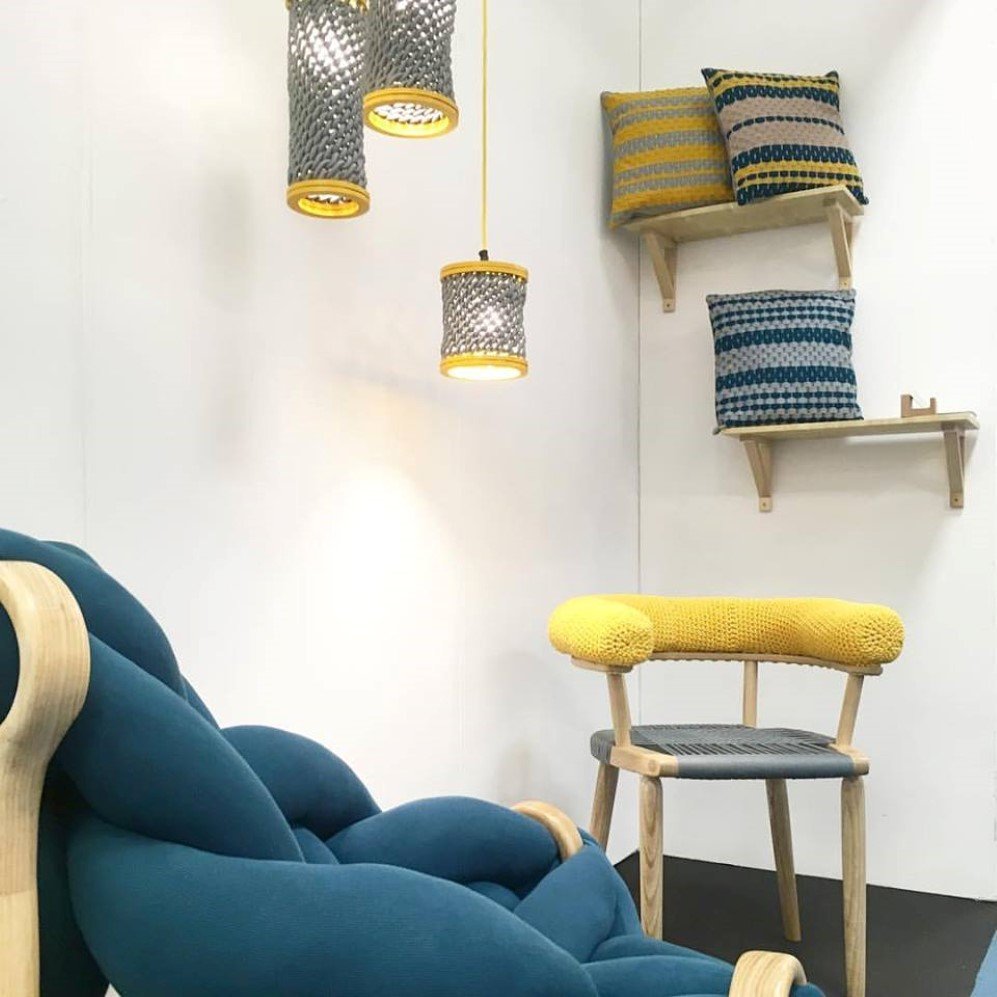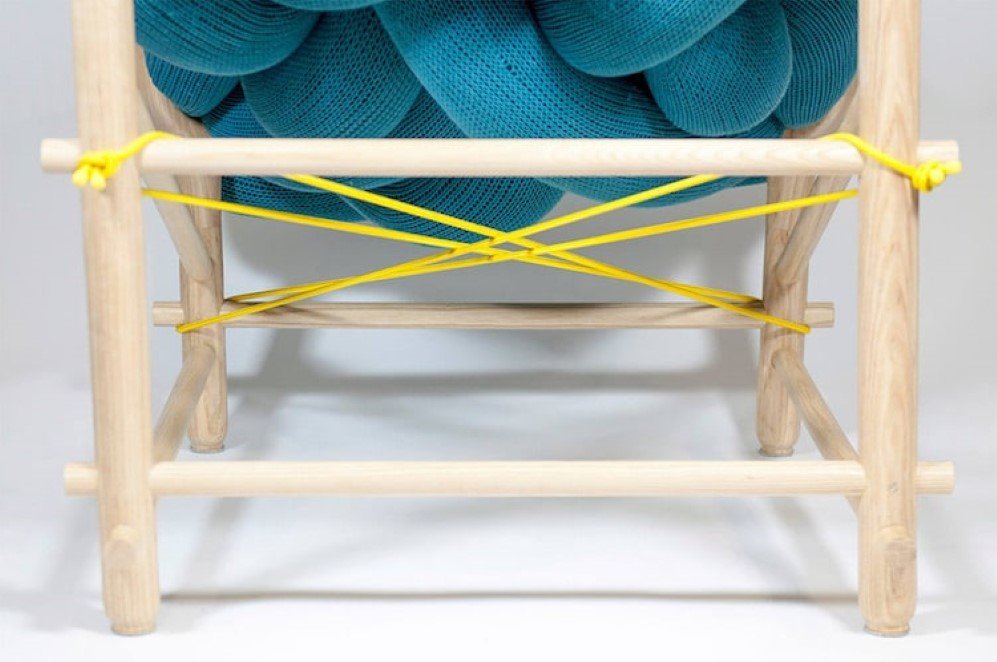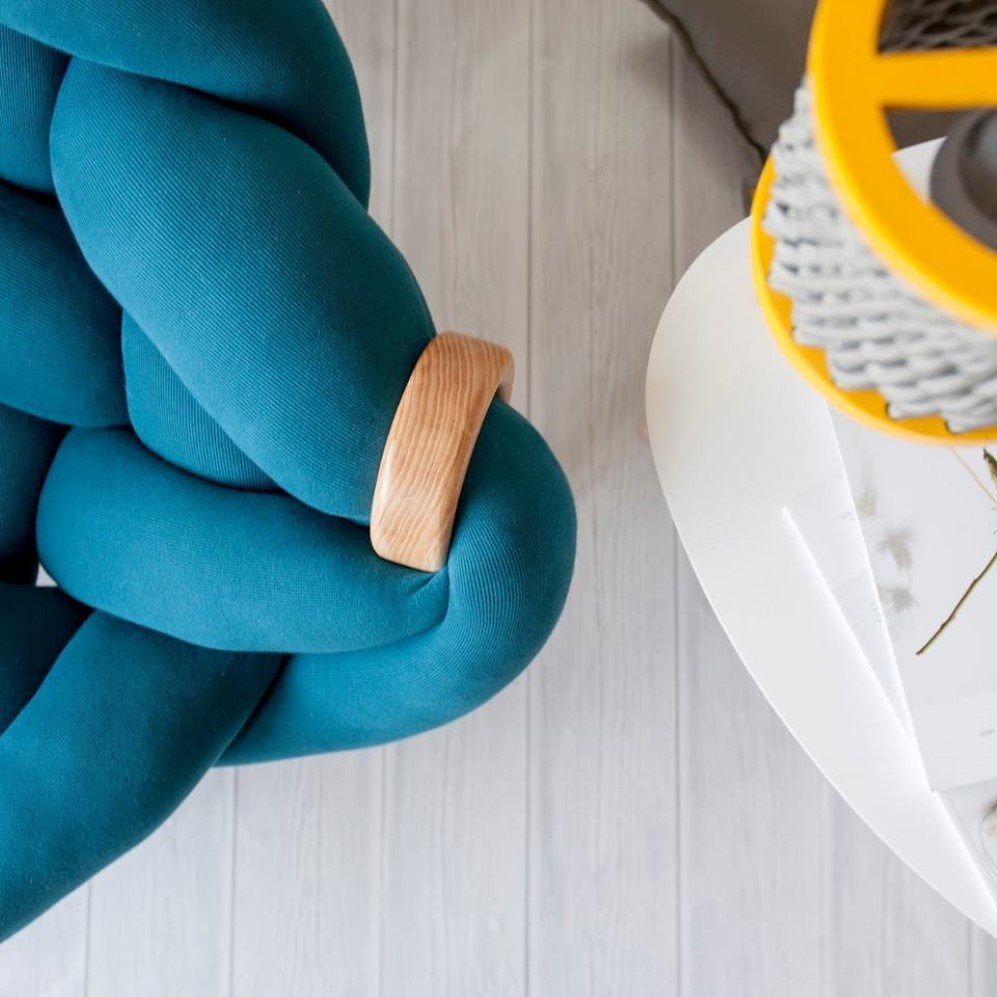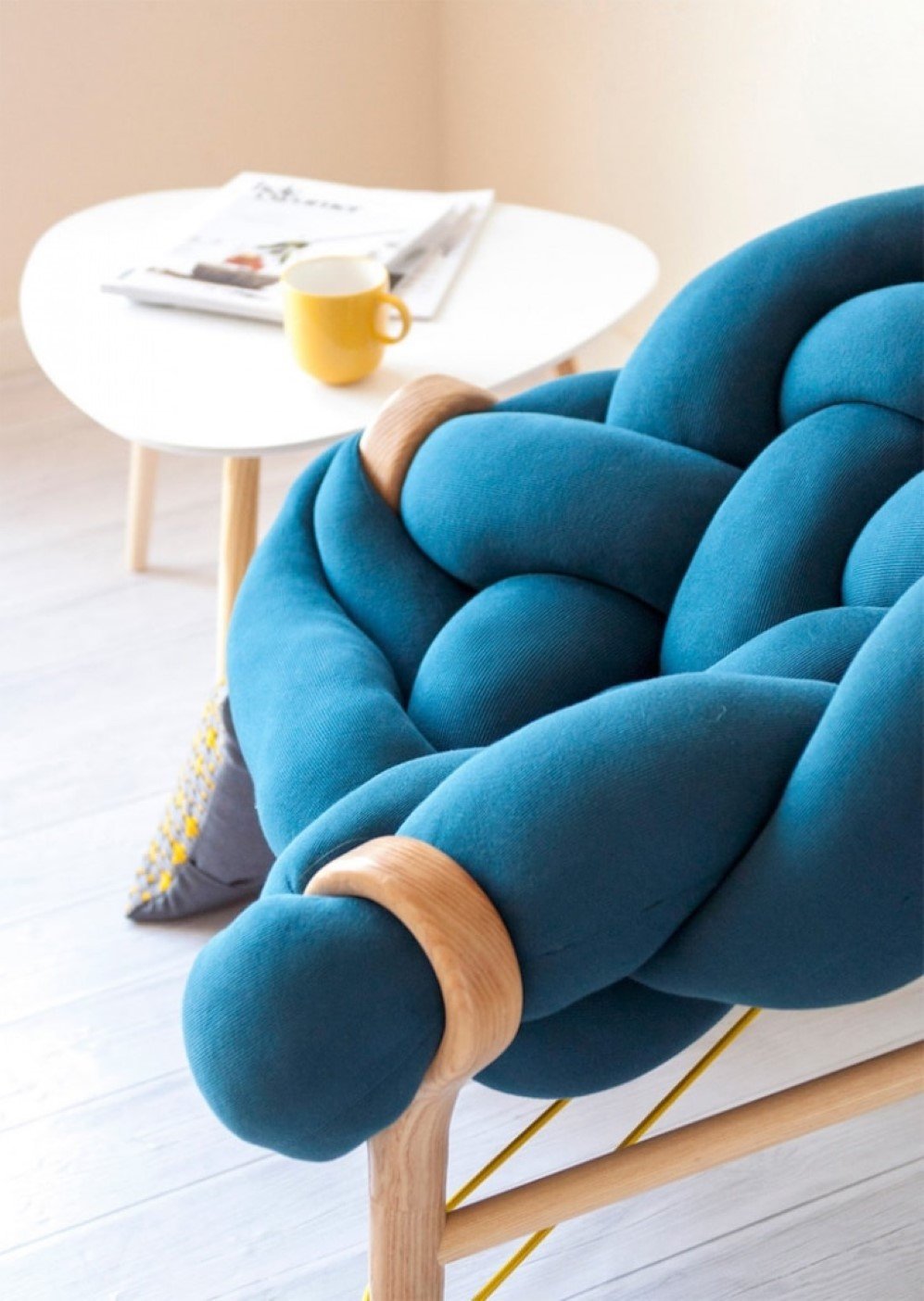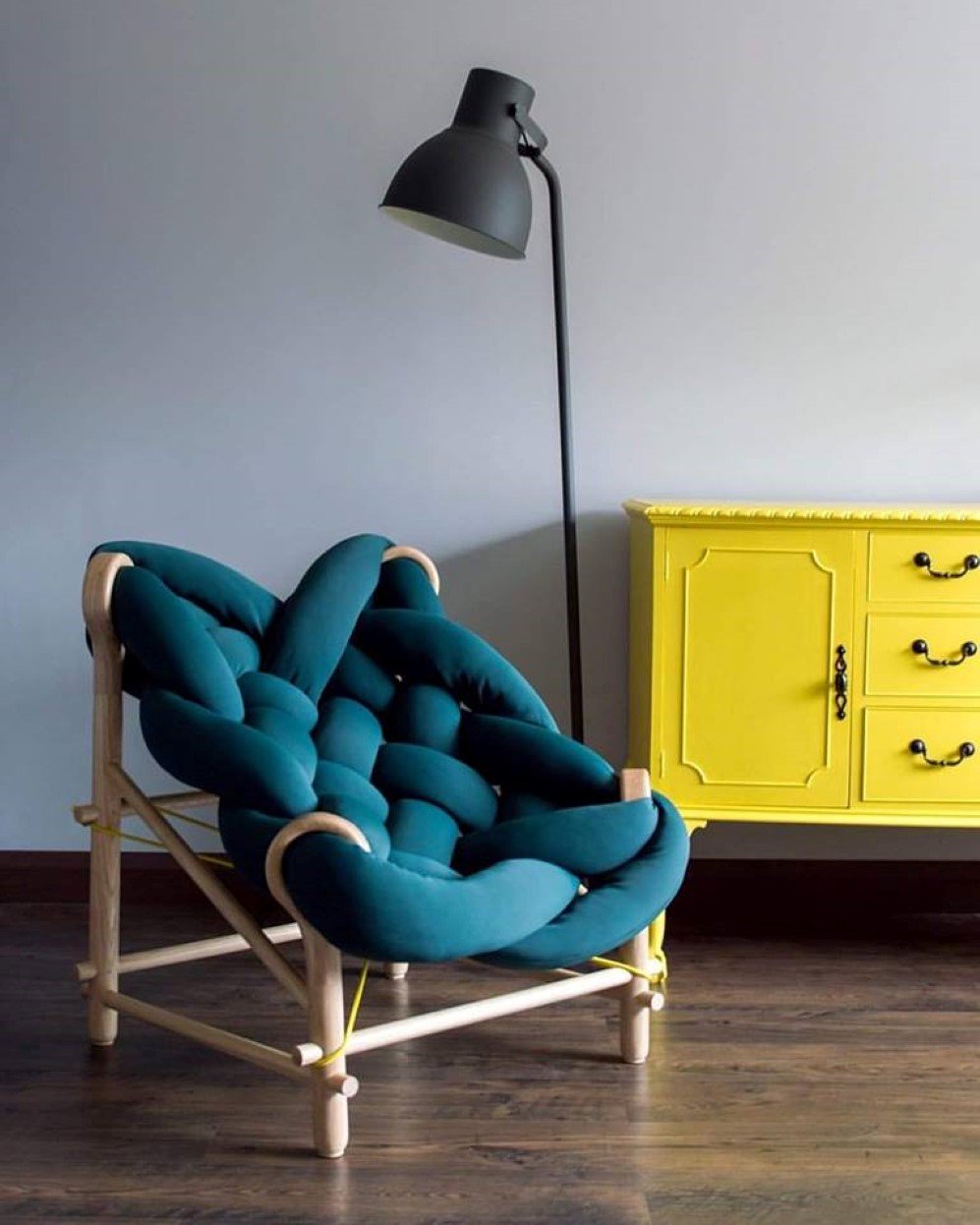 Veega Tankun: Website | Facebook | Instagram | Twitter
h/t: [Colossal]