This building complex in Singapore is a tiny rainforest right in the center of a bustling city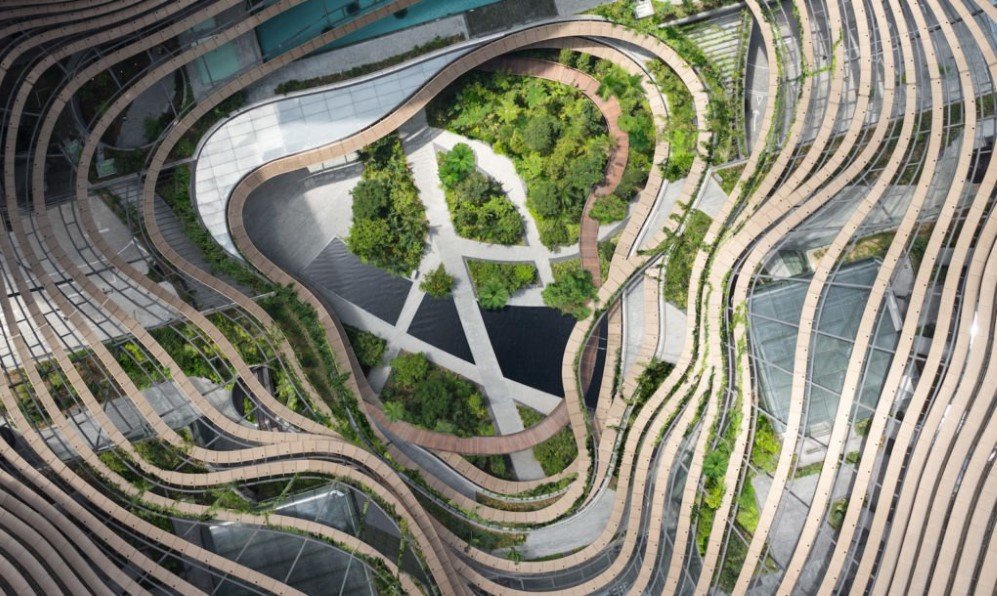 If any developing city is worthy of being called thoroughly environment friendly, it definitely has to be Singapore for all the efforts that the city makes to ensure that it's energy efficient without impacting the only planet that we have. Mariana One is one of such initiatives that Singapore took in order to promote sustainable development and all environmentalists in the world are sure to give it a huge nod.
The 4 high rises that cluster around a green heart have been designed by Ingenhoven Architects, A61 and Gustafson Porter + Bowman, collectively in collaboration with each other. The 37,000-square-meter complex harbours offices, residences and retails while its main attraction remains the green center, named as "Green Heart", which is available to the public. The design of the complex takes inspiration of Asian rice paddies while the overall look as well as the function that Mariana One serves is that of a rainforest.
The green center is home to 350 different types of plants and trees which doesn't only look visually pleasing but also contributes to the positive emissions from the building, biodiversity and also maintains cooling microclimates. The buildings themselves are designed to be energy efficient as they rely on solar power, solar shading and extraordinary glazing to keep the internal atmosphere of the building cool during the summers. Water load will also be handled sustainably by using rainwater harvesting and NEWater for toilet flushing. The "Green Heart" is said to receive further 350 trees to make the place more attractive for nature lovers. The public will be able to walk through the mini-rainforest through the wooden walkways and can come from different parts of the city very conveniently since the place is connected to six MRT lines and bus stations functioning in Singapore. Just hop on to one to discover this natural retreat right in the middle of the business city that Singapore is!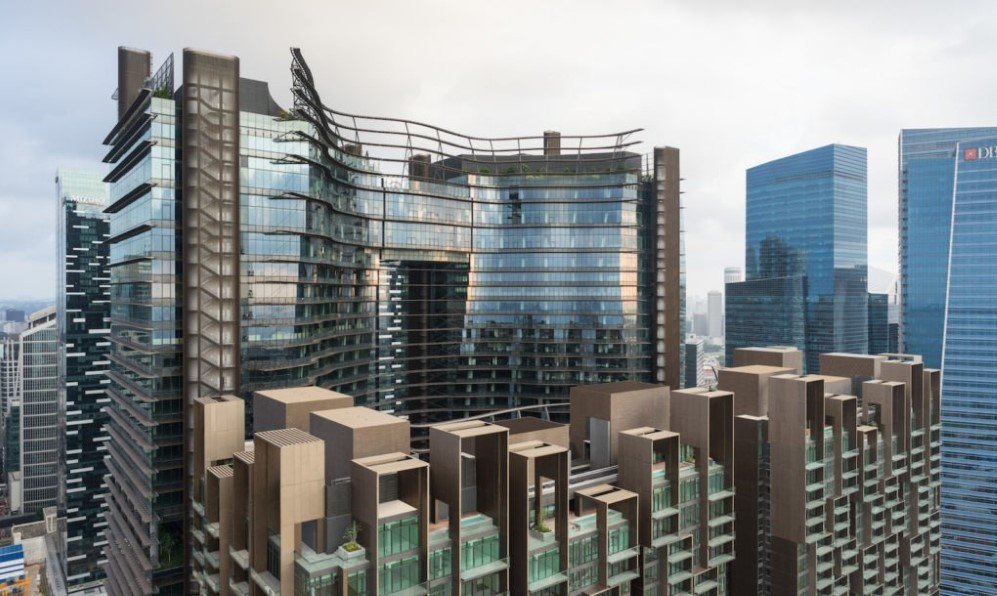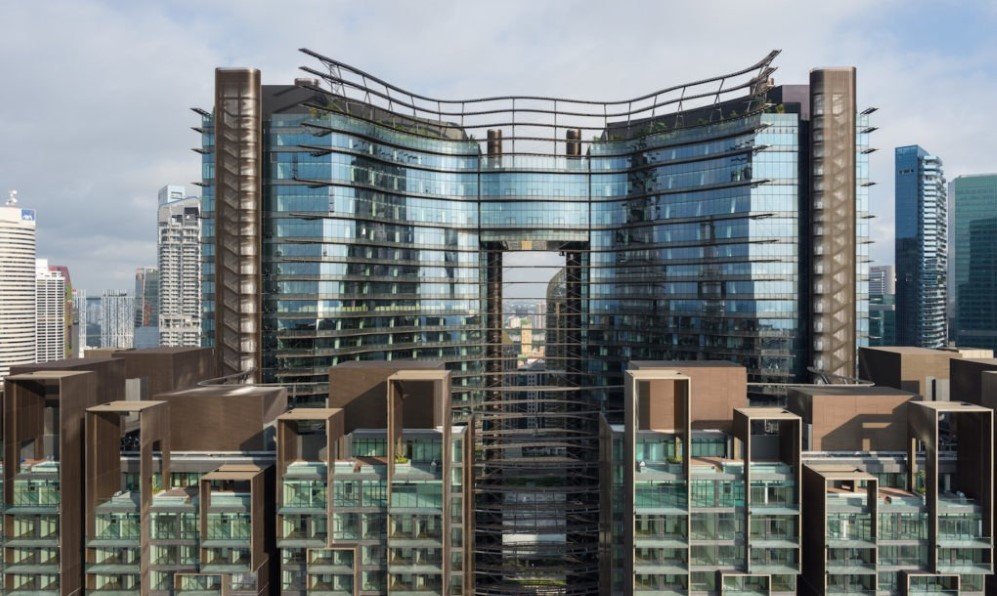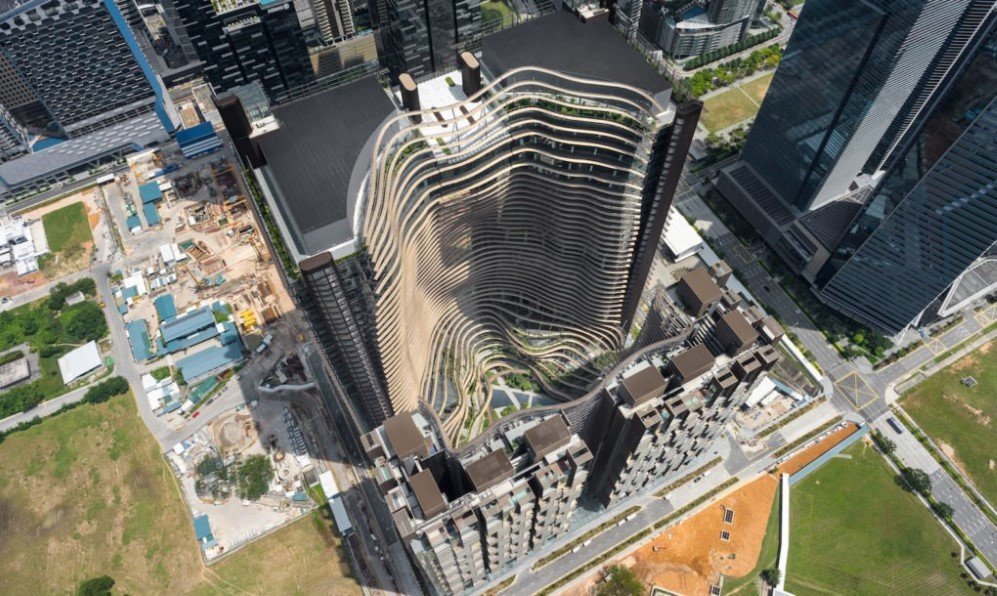 Recommended for you (article continues below)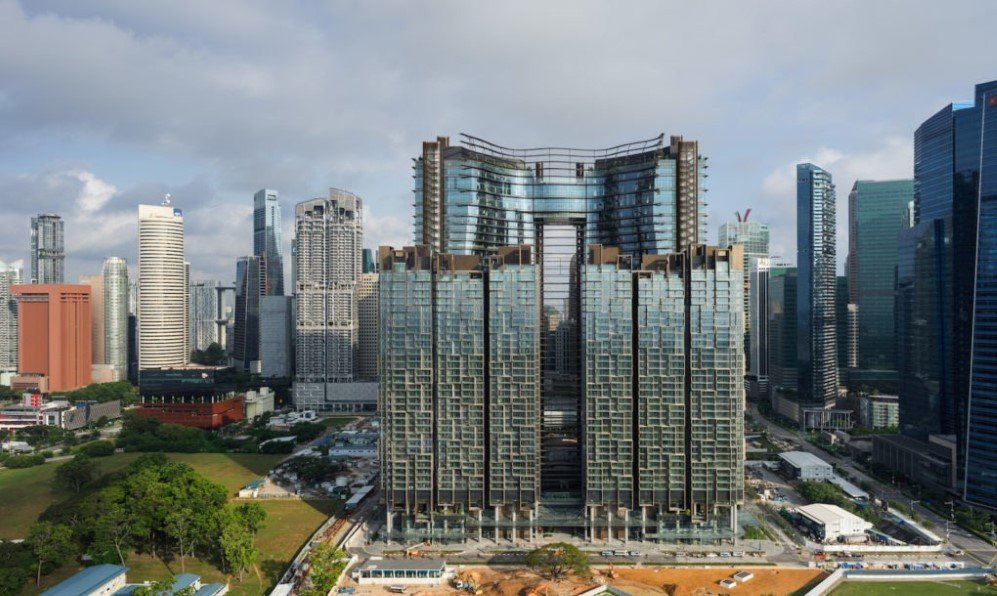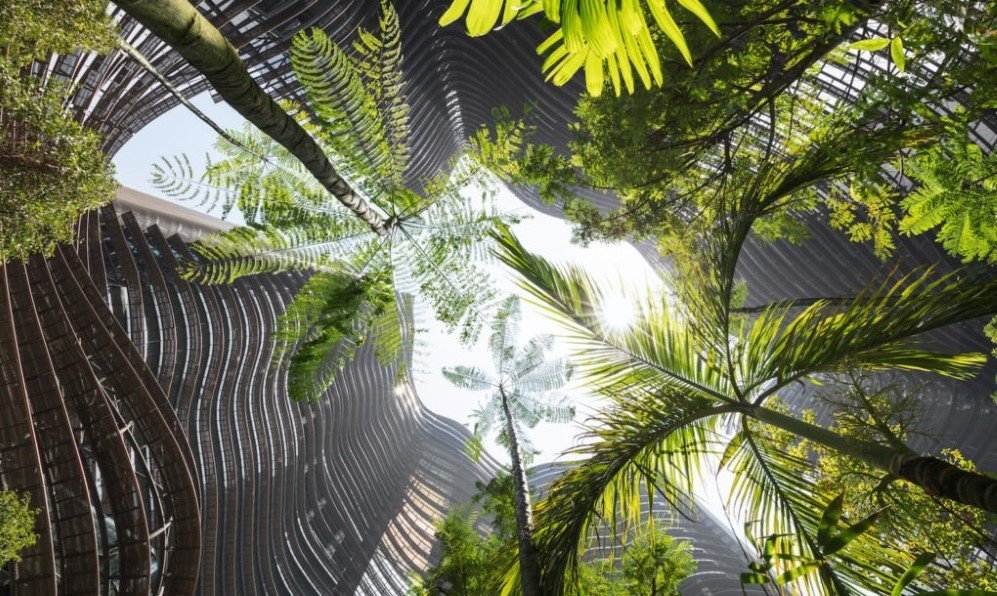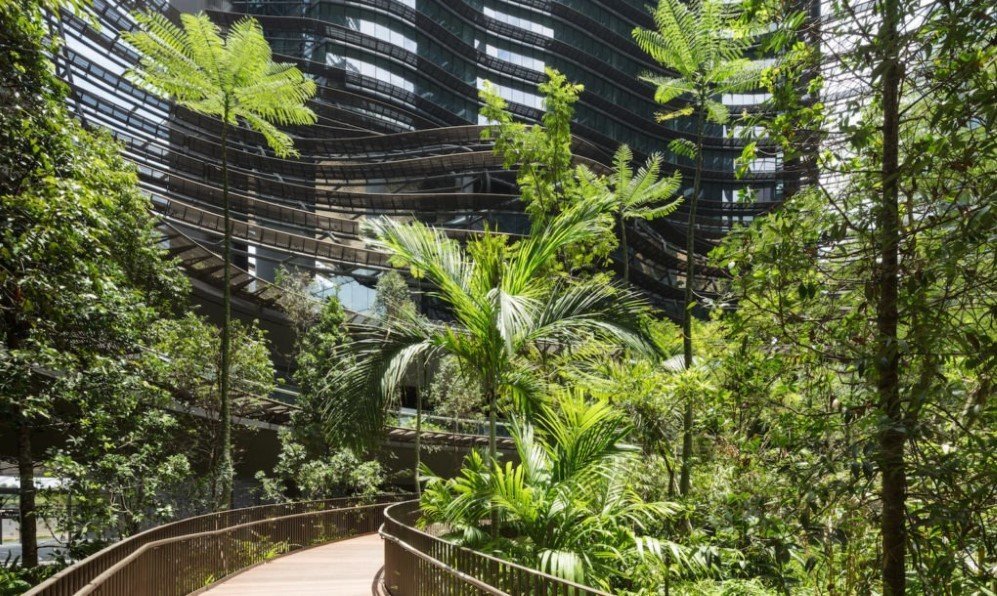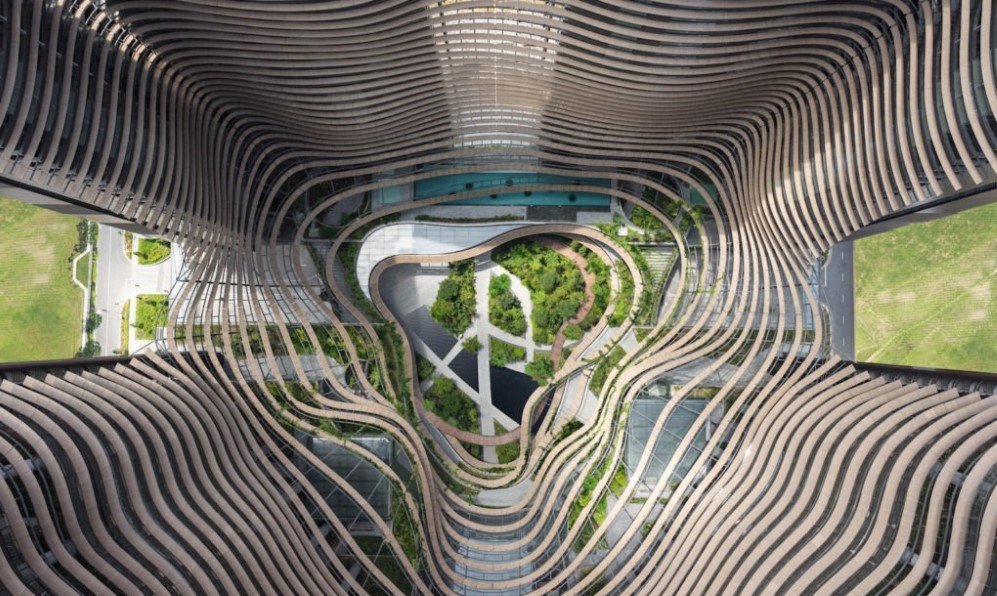 Images: © Ingenhoven Architects
h/t: Dezeen