PARKROYAL Hotel Singapore Boasts Stunning Greenery-Wrapped Vertical Gardens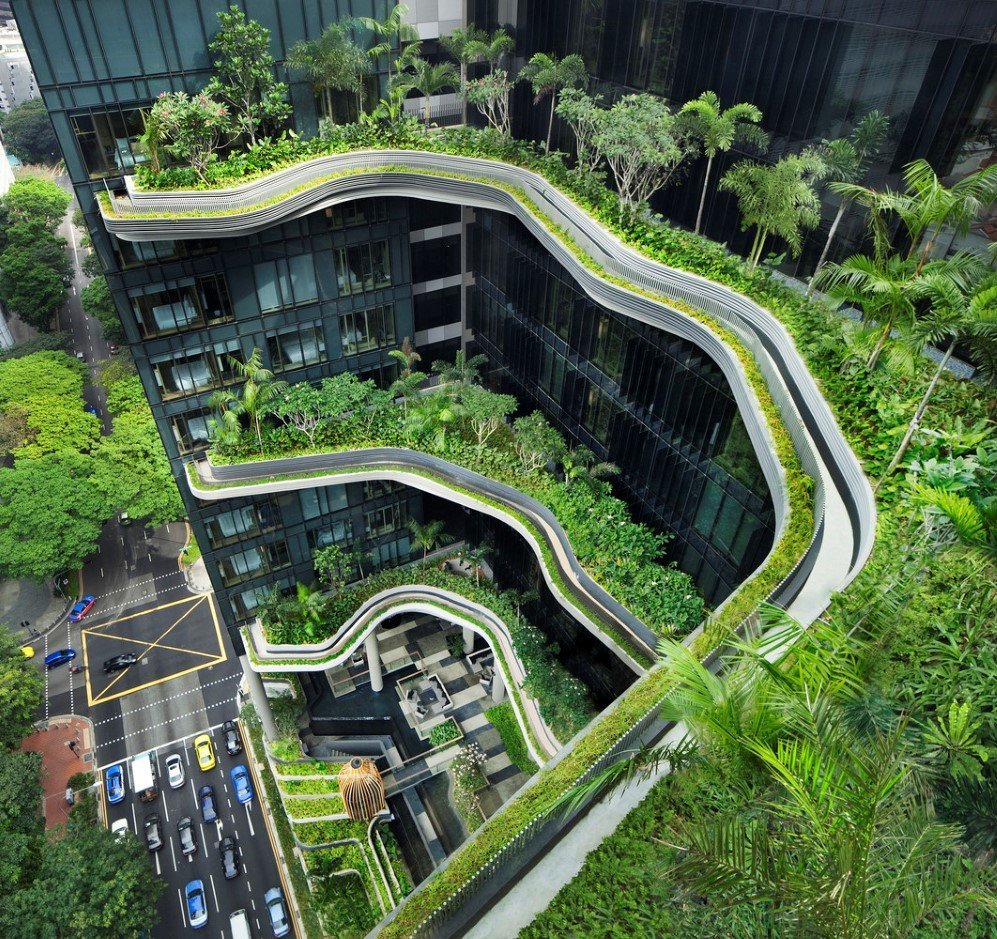 With the recent trend of constructing eco-friendly buildings, Singapore has added another jewel to its crown. The PARKROYAL hotel in Singapore, designed by WOHA Architects, has been based on the design of the neighboring Hong Lim Park and is a green building to its very core. The building is wrapped with beautiful sky gardens so that guests enjoy the view of a tropical forest which is hard to find in a concrete jungle that Singapore has become.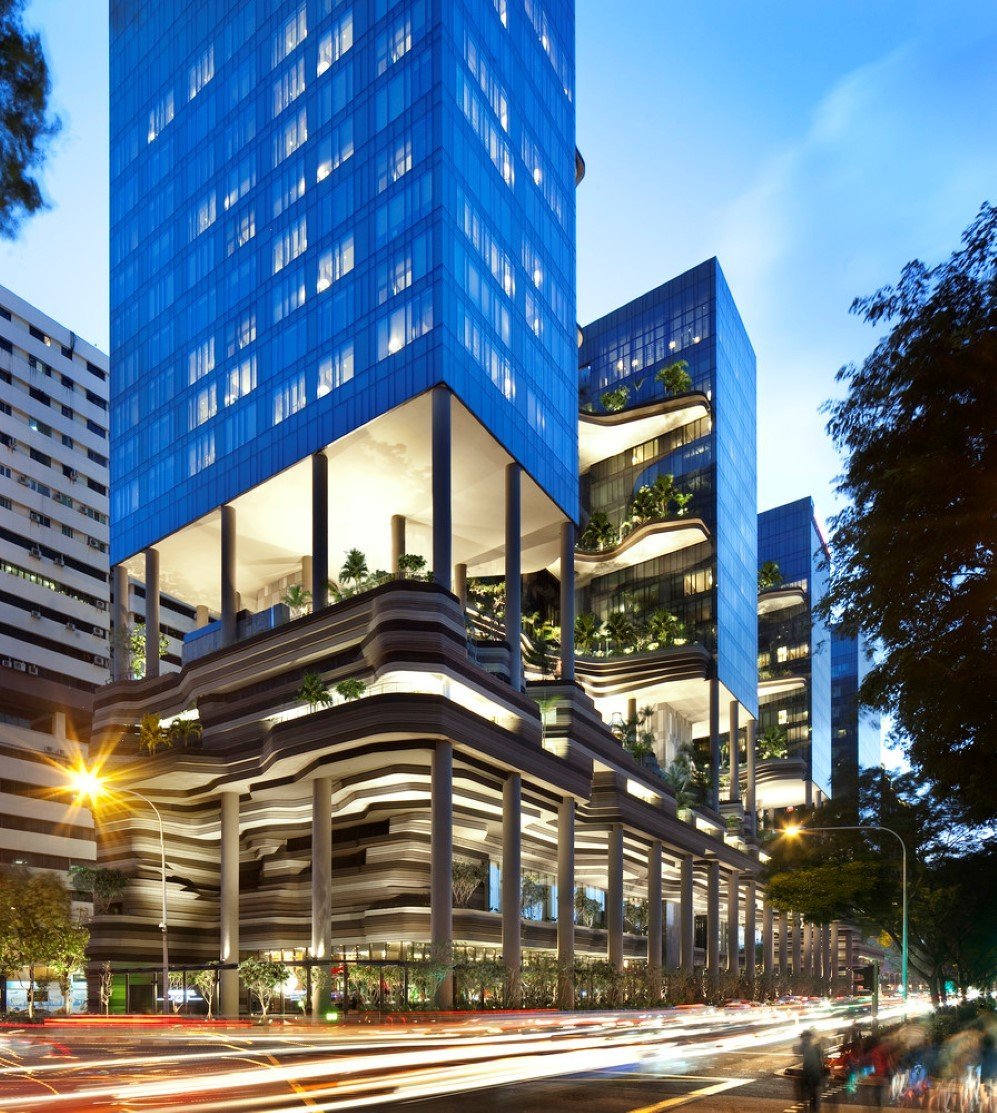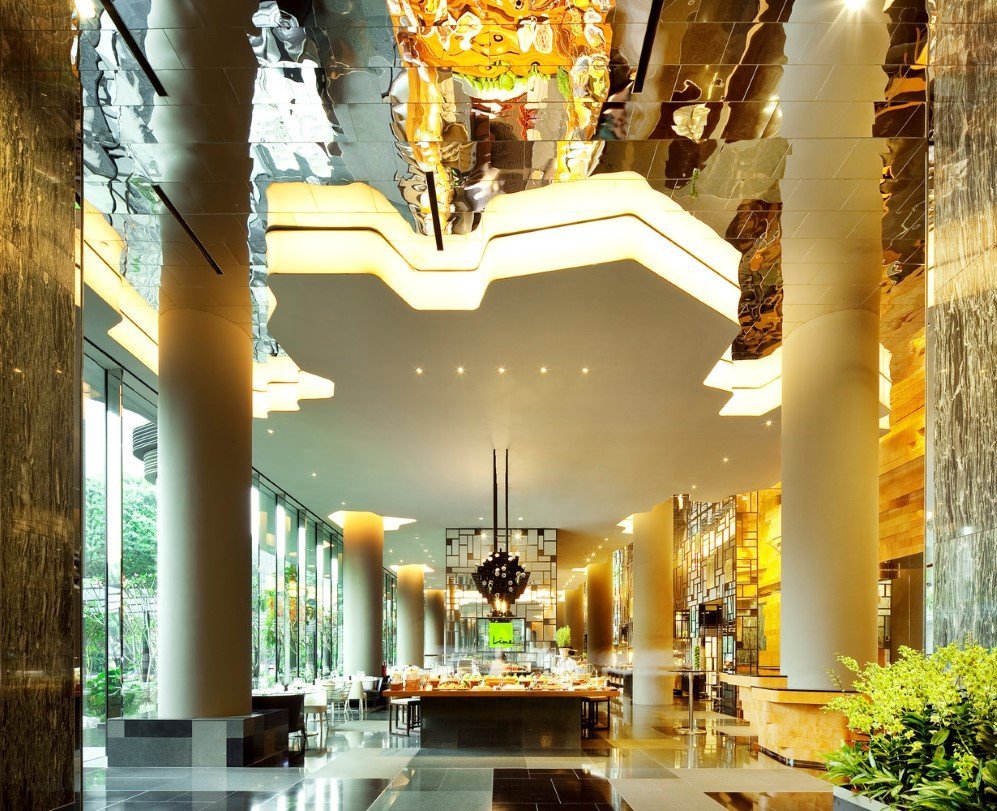 The sky gardens, waterfall, green walls, planter terraces and reflecting pools are wrapped in between the layers of concrete and glass of the building covering a vast area of 15000 meter-square. The sky gardens have a diverse variety of vegetation, ranging from creepers to palm trees and from leafy shrubs to flowering plants. This diverse foliage adds to the biodiversity of the city as well as provides the people with a stunning view which gives them the actual feel of being in a tropical forest. This design has not only conserved greenery but has also multiplied it, which was the original vision of the architects. The greenery covers more than 200% of the building's total structural area.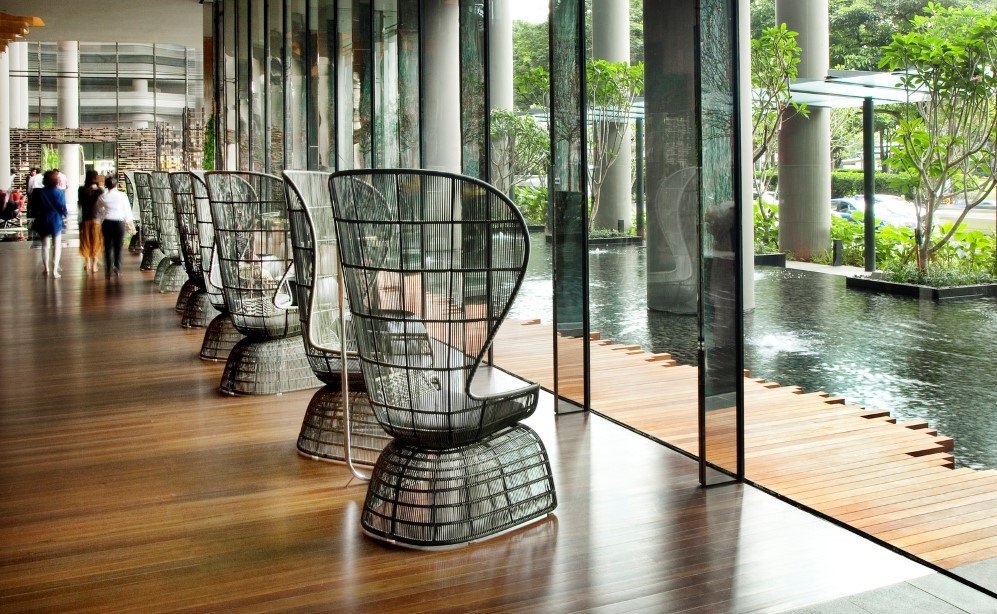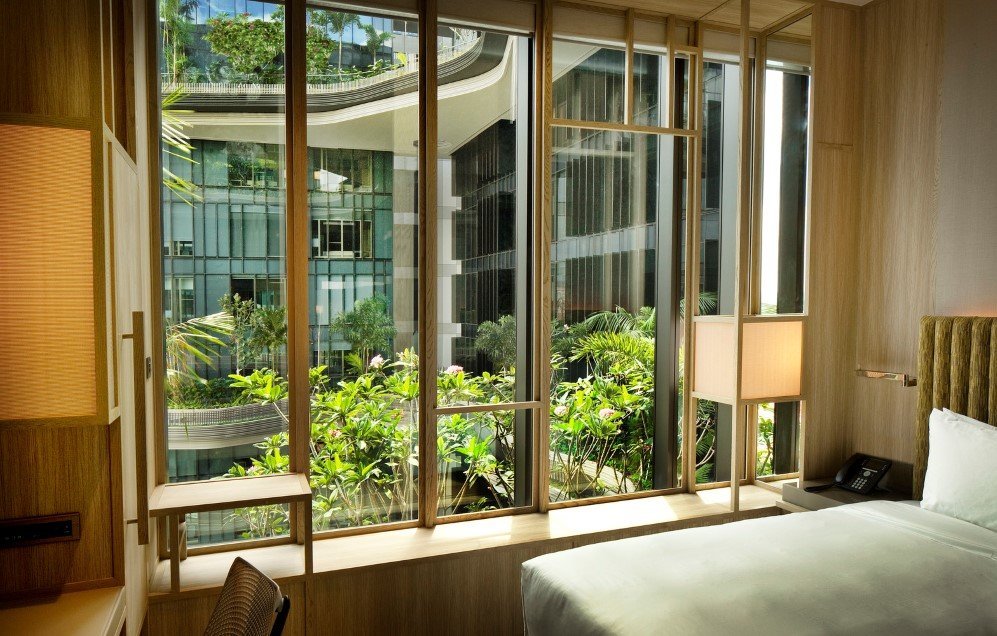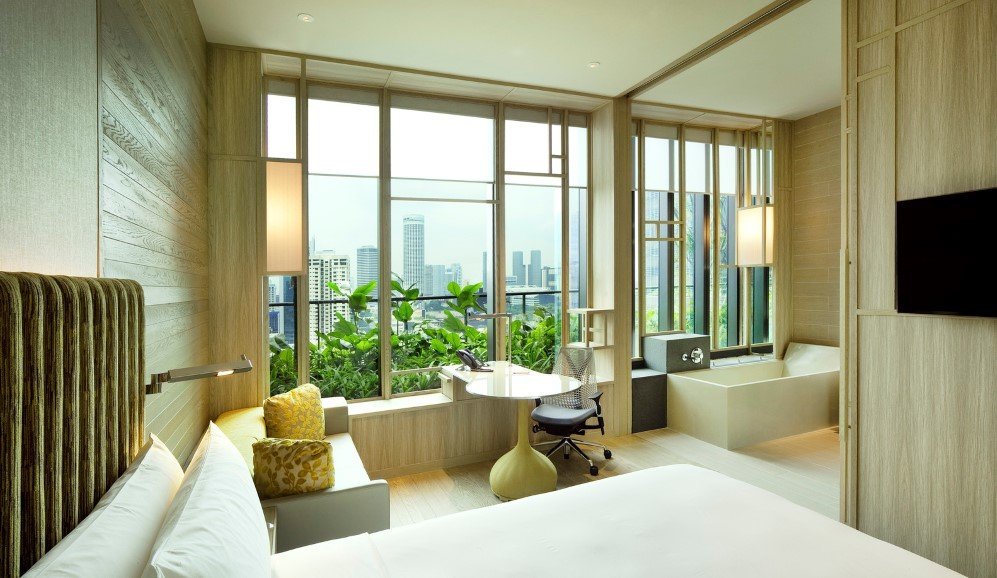 The environmental friendly building collects and uses the surface water to maintain the lush gardens. Moreover, the PARKROYAL hotel structure is completely integrated and sustainable as it comprises of photovoltaic cells on the roof, energy-efficient chiller system and naturally ventilated spaces. These additional features lead to energy and water saving, which goes on to show how the building design is based on eco-conscious considerations.
Recommended for you (article continues below)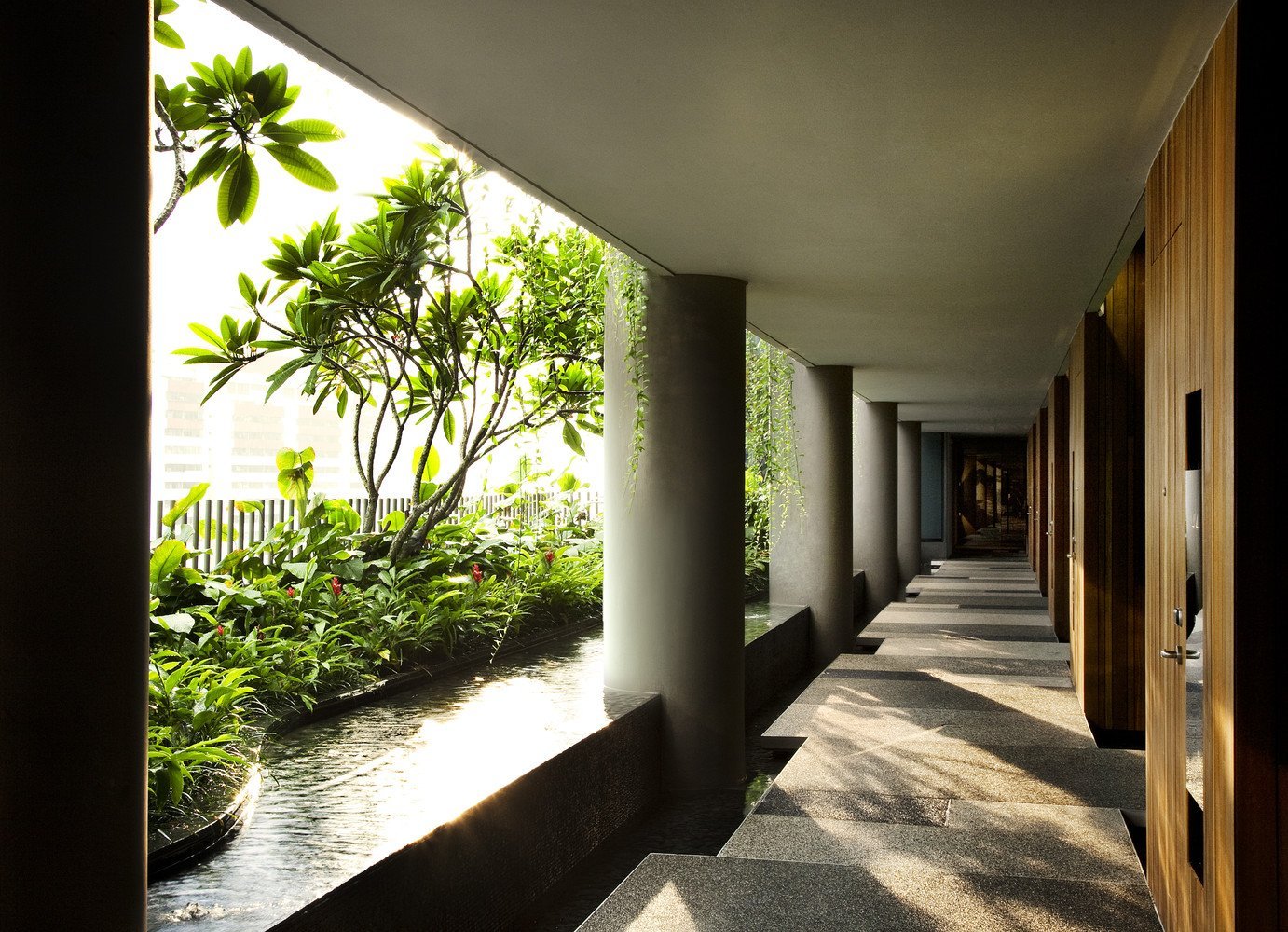 The eco-friendly design of the building was acknowledged by Singapore Building and Construction Authority (BCA)  with Green Mark Platinum status back in 2012. The visually pleasing indoor and outdoor spaces in the hotel building deserve every bit of appreciation and it serves as an inspiration for all the architects who wish to venture into designing sustainable green buildings.
All Images: © Patrick Bingham-Hall
References: Inhabitat, Design Boom