Kinetic Rain Installation at Singapore's Changi Airport Looks Truly Mesmerizing
Waiting in the airport hallways is always too boring, especially when the flights get delayed but, if you happen to be at Terminal 1 of Singapore's Changi Airport then you won't have to deal with such monotony.
Recommended for you (article continues below)
Changi Airport appointed German collective design firm, ART+COM to install a unique kinetic rain sculpture which does not only look absolutely exquisite but will also calm down your travel anxiety with its computerized choreographed oscillating movement to form 16 different shapes ranging from abstract art forms to recognisable patterns including an aeroplane, a hot air balloon, a kite and even a dragon.
---
Kinetic Rain is installed above terminal's two central escalators. There are 608 raindrops above each central escalator.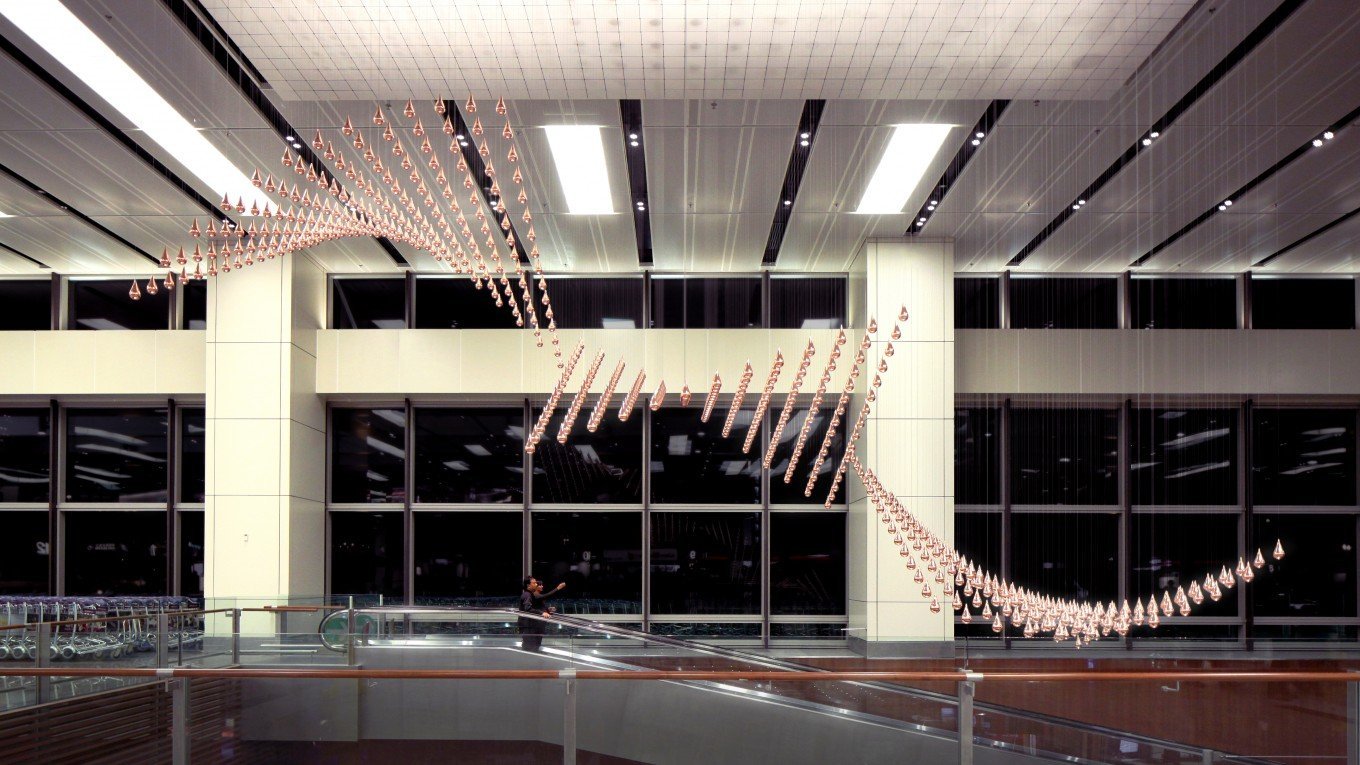 ---
Made of lightweight aluminium with a hollow centre, each droplet weighs 180 grams and specially coated with polished copper to prevent the surface from oxidisation or rust.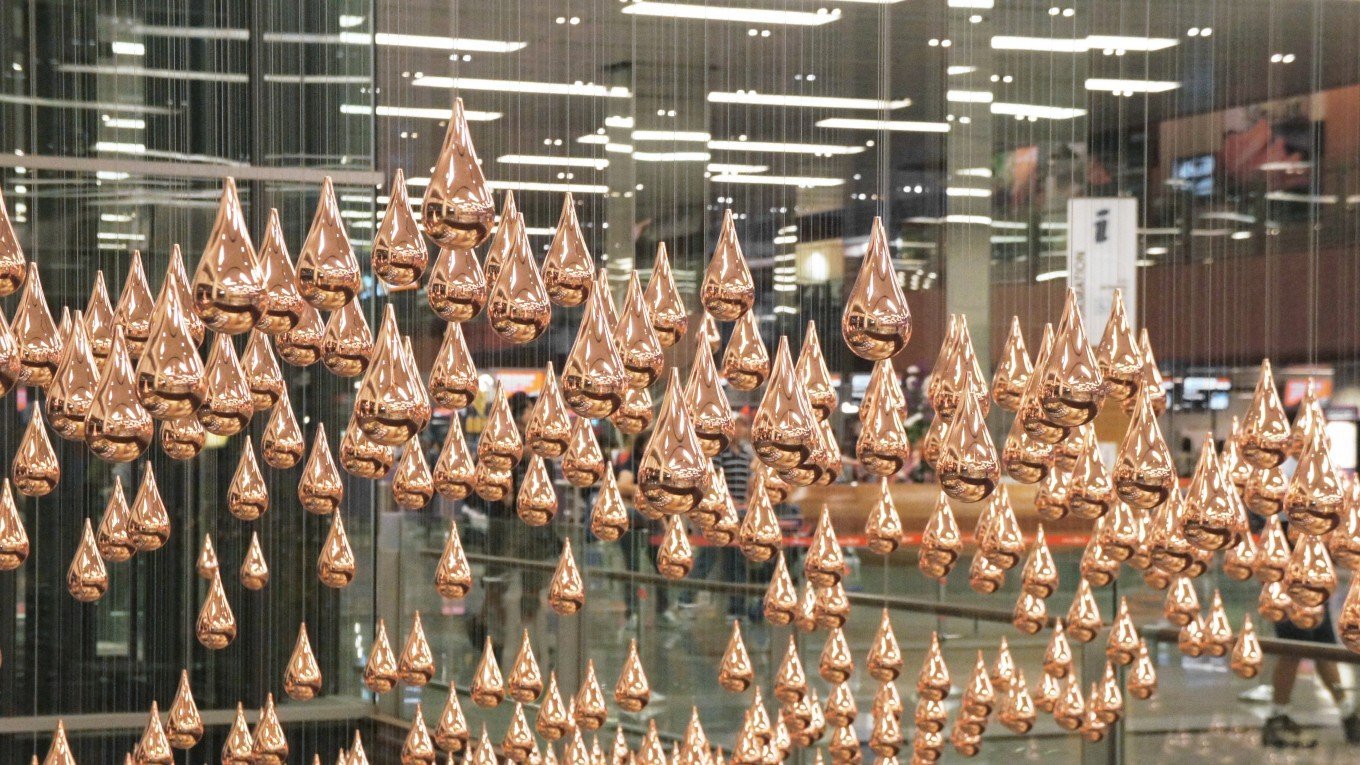 ---
The raindrops are suspended in the air via steel wires to the computer-controlled motors that raise and lower them in precise motion.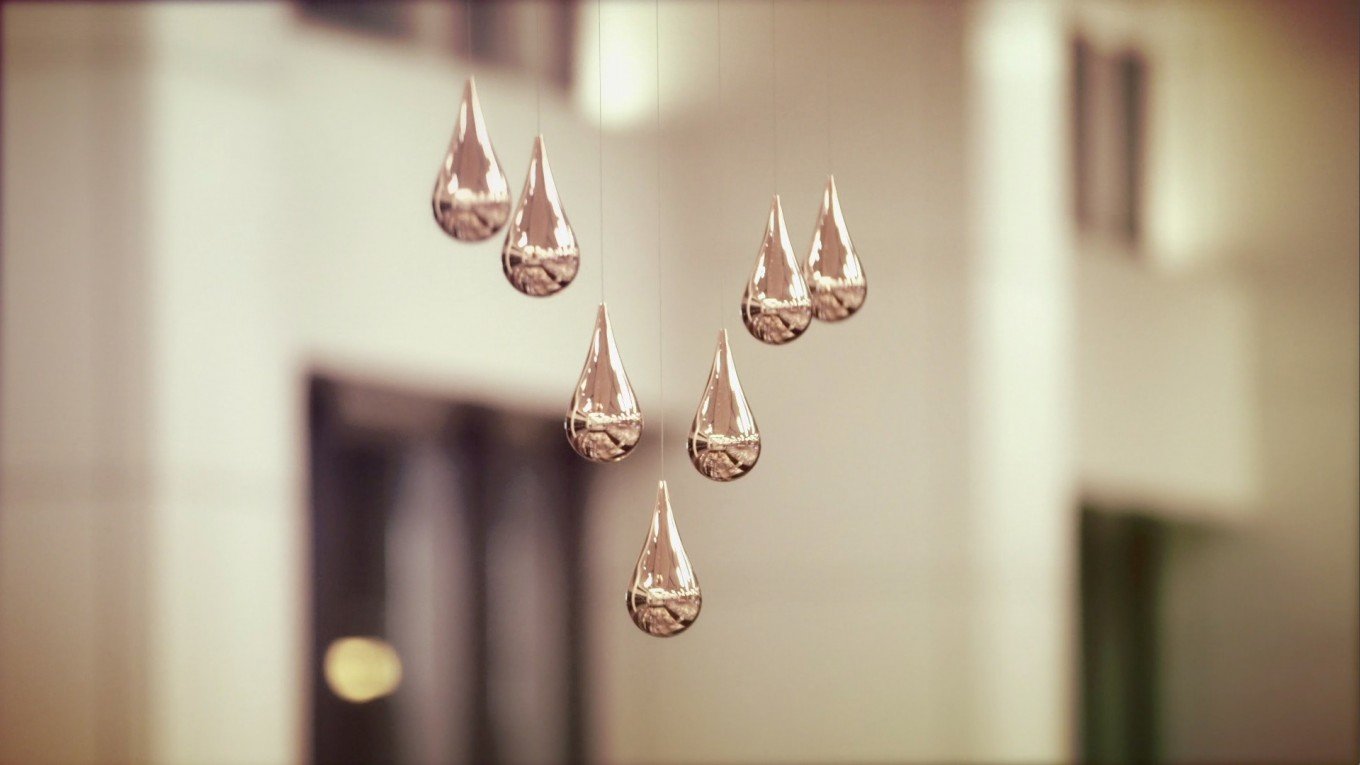 ---
The two elements above each central escalator move through 15-minute animated sequence; moving together, mirroring, following or complementing each other.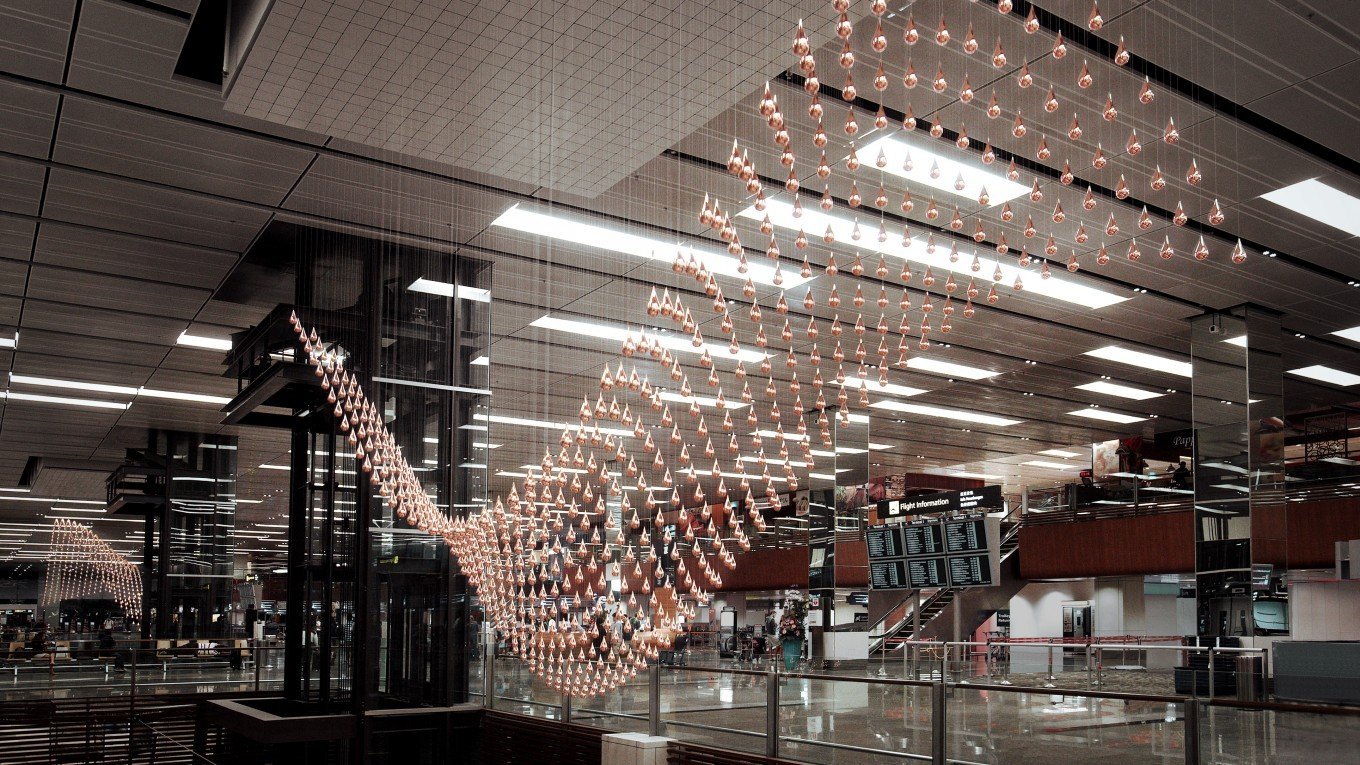 ---
The installation was created over a span of 20 months, covering an area of 75 square meters of the departure hall and towers over it at a height of 7.3 meters.
Images: © ART+COM
References: Dezeen