Smart Door Lock by YEEUU makes your home smart and secure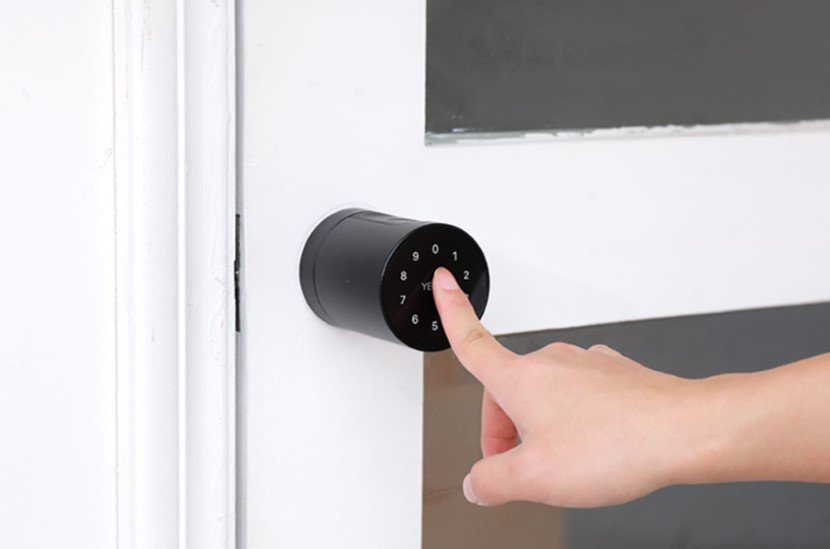 YEEUU TECH via Indiegogo
Door lock is an essential unit of a door which should be secure and advance enough to resist insecurities of people. For this purpose, YEEUU TECH company based in the US has taken a great initiative by producing the most reliable and advanced locking system which is now available for purchase. The smart lock is available in 3 different configurations, boasts a sleek design which can fit into any kind of door at home.
Recommended for you (article continues below)
The smart door lock has 8 types of access features which can be combined with WiFi to enhance the security system and keeps a check on when and where each log in has taken place. With bank-level encryption and industry leading safety performance, the S1 smart door lock meets almost all the multiple international standards and regulations.
YEEUU Smart Door Lock can store and identify multiple fingerprints
Cutting edge technologies allow the smart door lock to store and identify up to 50 different fingerprints in a matter of less than 0.5 seconds. You can choose from a variety of password modes depending on your preference. The permanent password is the admin password which can be used by family members whereas, the dynamic password is valid for only 5 minutes and can be used by visitors. The virtual password is for stronger security and can be combined with any digit while the temporary password allows you to send specific entry times and durations on particular days.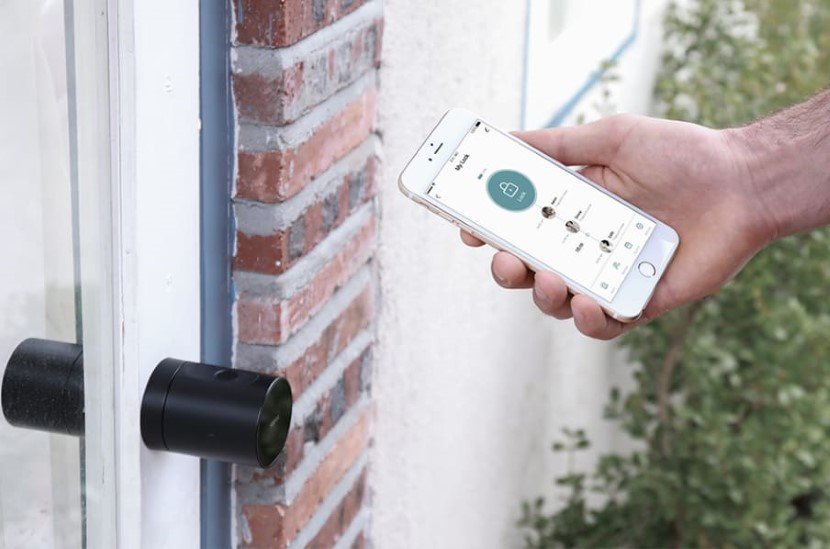 The Lock can be accessed remotely using Wifi
Due to the integrated WiFi technology, the smart door lock can be accessed remotely from anywhere you like. This also offers the ability to unlock the door using your smartphone app allowing you to grant or revoke permissions to access the lock. To keep track of everyone who unlocks the door, a notification is sent on the phone and the app keeps a record of it. Your smart devices like your phones and smart watches are compatible with NFC and act as an electronic key for the lock.
For instance, people with unshaped or blurred fingerprints can use this NFC badge and unlock the smart door lock. The app also works with both Google and Amazon Alexa voice assistants so that voice commands can be used to navigate around the locking system. While the smart lock works with extreme convenience and security, it is always good to have a backup as the cylindrical design of the lock can also hide a mechanical key in case of an emergency.
The app is included with the smart door lock system and includes a log of entries to review and manage. The app permission manager can also control the permissions granted to other users if they want to change their passwords, adjust the time periods and set limits.
S1 smart door lock is impossible to hack
The B-class constructed cylinder and aluminium alloy ensures the stability of the smart door lock and keep it vary of any sort of tampering so that no one can break in. Moreover, the motor structure has been separated so it is impossible to hack into the lock with the use of an electromagnet. The door lock meets international safety standards namely FCC, CE & ROHS. With an AES encryption algorithm which is a 128 bit bank level encryption used by financial and government institutions, a strong security system is ensured and to add to the data security, data is stored using methods approved by GDPR (General Data Protection Regulation) and CCPA (California Consumer Privacy Act).
The doorknob, once unlocked, stays that way for 5 seconds before locking again unlike the conventional doorknobs. You no longer have to worry about locking your door because the smart door lock can automatically do the job for you! You can even switch between 'always lock' and 'always unlock' modes using an authenticated fingerprints.
S1 Door lock is deactivated automatically on multiple unsuccessful enteries
The entire system of the smart door lock also auto deactivates once it notices too many failed attempts. If more than 15 unsuccessful fingerprint and more than 6 unsuccessful passwords attempts are made, the system will deactivate. Additionally, an app alert is sent to the owner which all adds to its security.
The smart door lock is also custom made to cater to all door types. You can easily install or remove the knob so you can control the access to the door.
The door lock is powered by batteries which can last up to 12 months
To ensure convenience and simplicity, the smart door lock uses triple-A alkaline batteries which can last up to 12 months saving you the trouble of frequently replacing your batteries. The battery percentage left over is displayed and even a quick indication is given on the device and via the app when it becomes extremely low. In the case of an emergency battery run out, the mechanical key present in the smart lock can still be used to unlock the door.
Basic module of S1 door lock comes at a price of $99
With a durable and anti-corrosive surface, the lock will never look outdated and stay durable throughout its lifetime. It has been IP55 rated to deal with water and dust to resist their impact. Add on options for the front panel and a 5572 lock body can also be added.  For a price of just $99, you can buy the basic version.
More about YEEUU
"YEEUU is a brand focusing on the smart home appliances. Starting from "connect you with home", we created a smart door lock that is unique from outside to inside," says the team at YEEUU. "Based on dozens of changes to the existing smart door locks, our design is simple and practical, just for everyone who loves life can enjoy each detail."
All Images and Videos: © YEEUU TECH via Indiegogo