Sony released 'PlayStation Classic' to pay tribute to the original console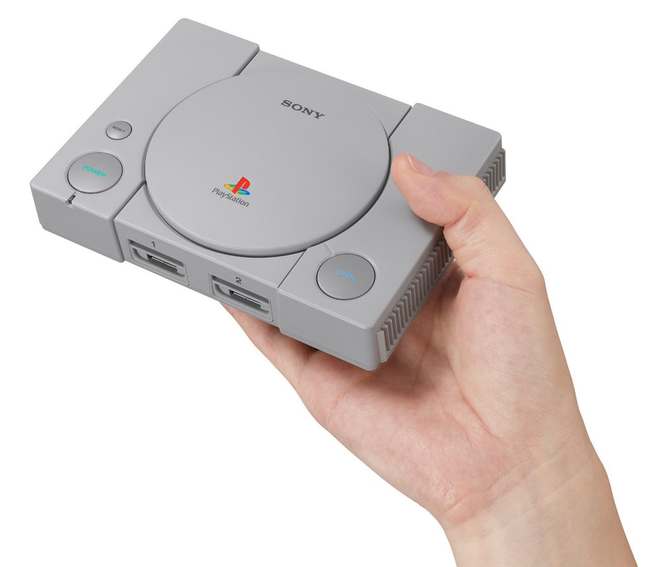 In order to celebrate the 25th Anniversary of the original PlayStation, Sony has announced the release of a mini version of the original. Dubbed the PlayStation Classic, the device looks quite similar to the original but is 45 percent smaller and contains 20 preloaded games, which include Final Fantasy VII, Jumping Flash, Ridge Racer Type 4, Tekken 3, and Wild Arms. After a first glance, it seems that Sony took some design inspirations from Nintendo's Classic Mini NES and SNES consoles.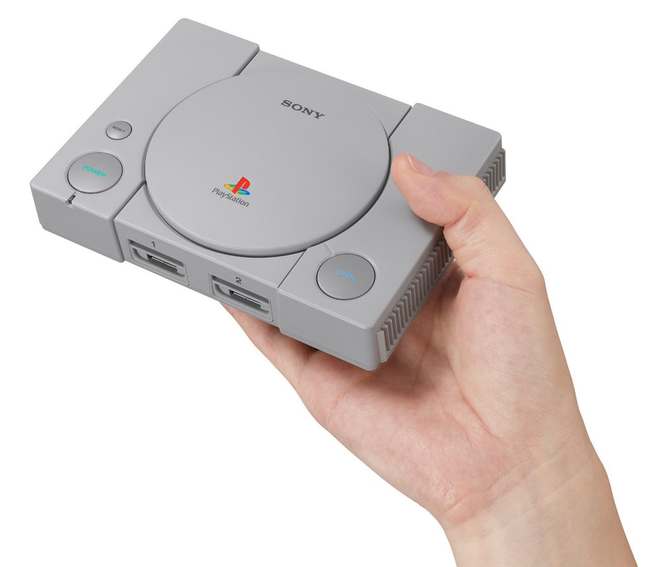 Image Credit: Sony
The new version comes with two full-sized first edition controllers without the dual thumb sticks so it might take some time to get used to the version. Nevertheless, Sony did add certain modern features to compensate for the old-school design. While the PlayStation Classic does contain a disc tray, it is just a design and all your games are actually installed on an internal flash drive. Pressing the Open button on the disc tray will actually take you to the game select screen, while the reset button allows you to suspend a save point, a small trick taken from Nintendo's Classic Mini handbook. All you need to do is connect your device to the TV via HDMI and power it through a USB cable and you're good to play all you want.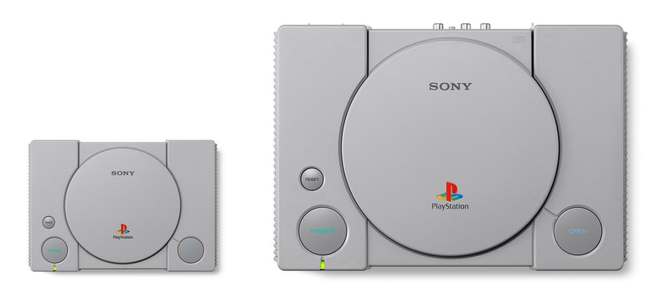 Recommended for you (article continues below)
Image Credit: Sony
Despite the exciting design and a hint of nostalgia, it seems that most games are still missing from the console. These include Tomb Raider, Metal Gear Solid, Soul Reaver and many more. Nevertheless, 15 more games are yet to be announced so maybe that will make up for the lost ones.
The device will globally launch on December 3 at a price point of US$99.99. Despite the features it lacks, the PlayStation Classic pays the perfect tribute to the original console released over 25 years ago, while simultaneously bringing back old memories.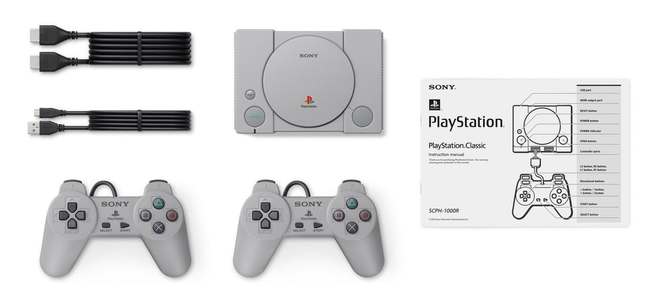 Image Credit: Sony
h/t: Design Boom