Heads up display and camera system by REVAN cuts off blind spots
Blind spots have been a major hazard for riders until OWLFS produced a perfect solution for motorcyclists; a heads up display integrated with a dual camera system that can record everything around you, including the front and back in 080p full HD. The heads up display is full of features as you can check blind spots during your drive, use a group call feature to stay in touch with the other riders on the road and provides GPS coordinates of your tour map which can not only be saved but shared by others.
Recommended for you (article continues below)
It is now easier to navigate and get directions with the distraction free HUD which makes the journey musical as well as you can listen to music and podcasts while capturing the moments altogether while on the go.
With REVAN heads up display you no longer have to look across your shoulders
The REVAN design follows the standards of communication, helmet design and road safety established in Europe, USA and Japan. Blind spots tend to be a major hazards to all drivers on the road due to their limited access which eventually leads to unfortunate accidents. With REVAN's heads up display, you no longer have to look over your shoulder to ensure no car, human or animal is approaching you. The 1080p HD cameras that have been integrated can record the front and back for ease and even display a live feed of the camera on the heads up display. It can additionally monitor your speed, location, time, battery levels and other important metrics.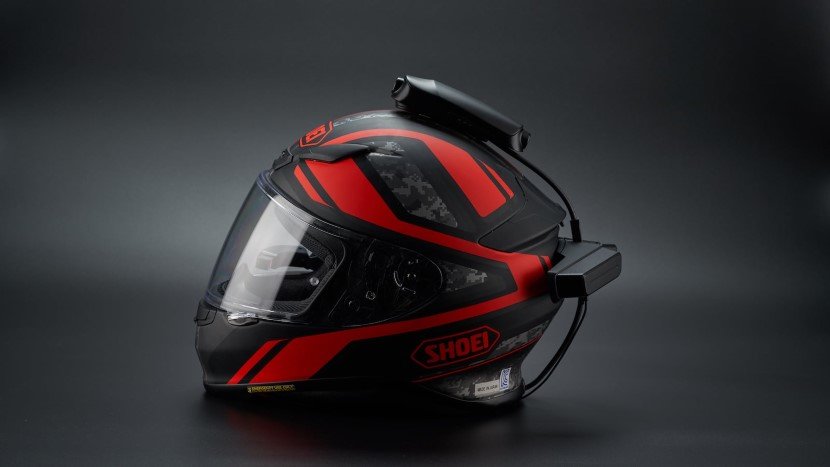 REVAN provides 143 degrees field of view
The helmet works by providing 143 degrees field of view that maximizes your vision in high resolution to ensure no accident takes place. REVAN has integrated its head up display in the lower right corner of the helmet so you don't have to tilt or take your eyes of the road. With micro adjustments you can change the positioning to suit your comfort and set it accordingly. There are two different versions of the heads up display; See-through and See-closed which can be interchanged according to preference.
The heads up display can also give you a road map with its integrated GPS system so you no longer need to look away from the road to get directions. The heads up display device easily fits with the conventionally used helmets. The REVAN is compatible with almost all the full – and open-face helmets.
Connect the HUD system to your helmet in seconds
In a matter of 20 seconds you can easily attach the HUD to your helmet while it takes 10 seconds to disconnect. The peripherally attached brackets allow you to switch the heads up display between different helmets.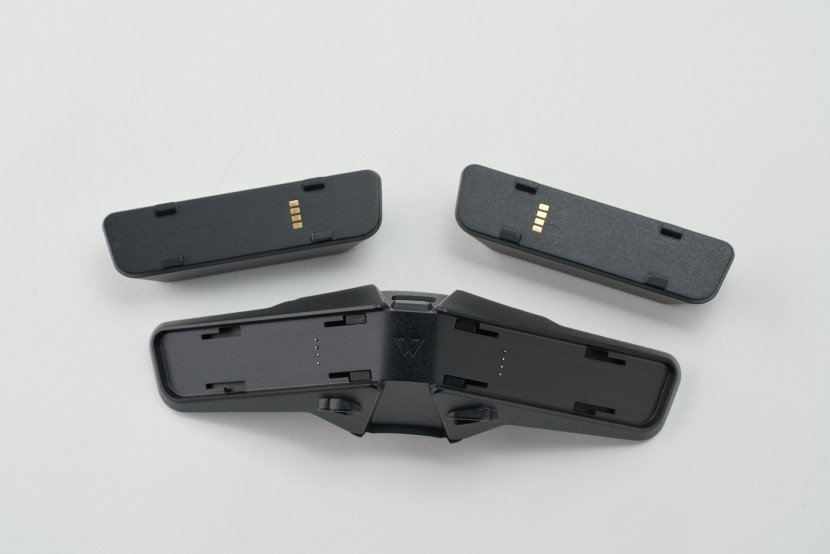 The heads up display system is Bluetooth compatible
The heads up display is also compatible with Bluetooth technology. Once attached on the handlebars, the buttons on the remote can be used to control your calls, volume and monitor the blind spots. In case of an emergency, you can greatly reduce your reaction time without using your hands to carry out an action. With a super sensitive monitoring system, even the smallest gesture like a head tilt, will be detected and the heads on display will be switched on. Through the smartphone app you can coordinate and configure your movements to REVAN's sensitivity.
With a USB-C charging port and a cigarette lighter socket, you can easily change the batteries in between the  ride. Even at exhilarating speeds of 124 mph, you do not need to worry about the heads up display getting detached from your helmet.
REVAN's app is available on both iOS and Android and can be installed on your smartphone. It allows you to adjust your HUD settings, watch the live feed of your cameras, set up group calls, upload and share videos and even play music. You can even enjoy the experience of riding in a group by using group calling and staying in touch throughout your journey. Revan includes a VoIP based calling feature for between 5 to 50 riders with the option of letting the lead rider take control to ensure minimal disturbances.
Battery is powerful enough to last for a good 12 hours
The REVAN team is part of the Hyundai and Kia Motors Incubator Programs in South Korea and gaining access to their best manufacturing techniques ensuring both quality and safety. With a 7000 mAh battery you do not need to worry about running out power during the ride at least for a good 12 hours.
More about REVAN all new Heads Up Display
Using the GEO tagging technology, your journey's GPS data is recorded and a map is automatically created so that you can share it with the other riders. You can even record all your trips in Full HD video with crisp crystal clear noise-free audio and share it with your friends on social media via the app.
You an even listen to your favourite music with top notch audio using Revan's in-helmet speakers and its smartphone app. Moreover, the power LED lights attached at the back gives an added safety advantage so you are visible from a distance.
The heads up display also comes with a 1 year warranty when purchased on Kickstarter. With an early bird discount you can get 30% off and avail the entire set for only $699. The package includes a camera module, a battery module, heads up display, an ear set, mounting brackets, a remote control and a battery charger. For the price of $49 you can include add-ons which include an extra battery set, ear set and brackets.
What REVAN's team has to say about their product?
"From developing the product concept, designing its functionality, to testing the Revan's performance, a motorcycle rider has been involved at every step of Revan's development," says the team at REVAN. "Each OWLFS team member has at least 10-years of motorcycle riding experience and all of their experience is built into the Revan." This all new heads up display is a great safety step taken by OWLFS and ensures both comfort and joy at the same time with a bunch of features.
All Images and Videos: © OWLFS via Kickstarter