Give your guests access to front door lock keys securely with YEEUU K1 smart lock box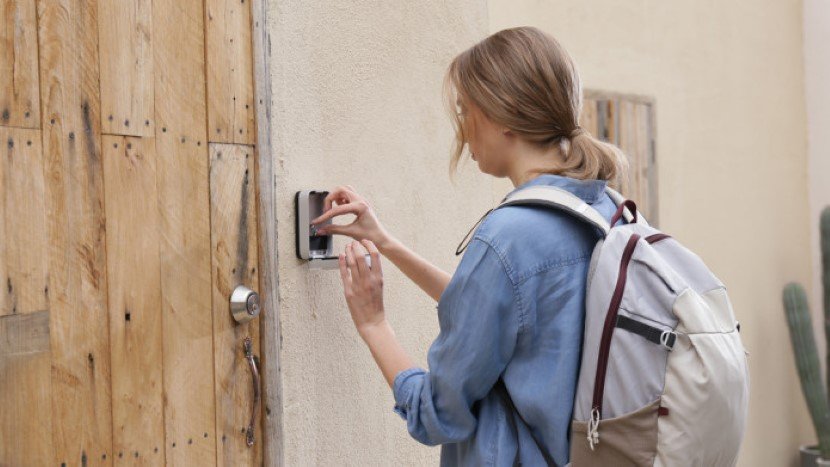 © YEEUU
Front door lock is very important for security, and efficient locking systems are needed to make sure that adequate security is in place at all times. Sometimes, however, people, such as house helpers or guests, visit at times when you aren't home, and it is important to give access to them, or maybe you're an Airbnb host and you have different people staying every few days; in cases like these, problems may arise, for example you can't go back home from work to let your house helper in, or travel every few days to give the house keys to the new Airbnb guests.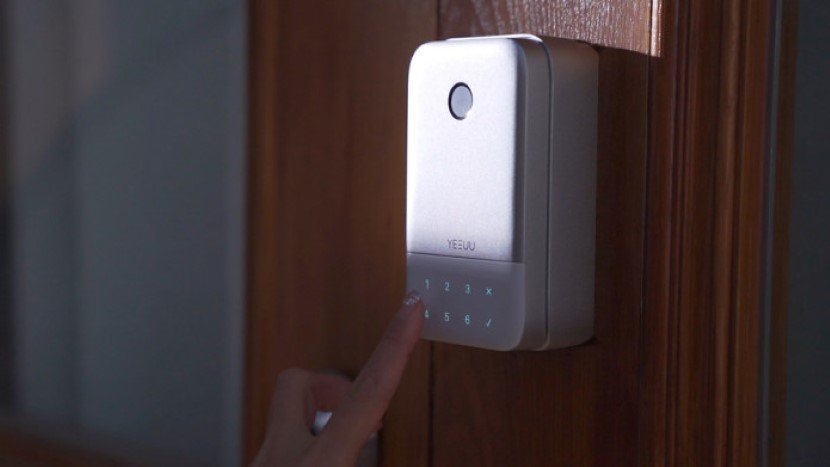 This is why YEEUU designed the smart lock box. The YEEUU K1 smart lock box is a small box that you can attach on, or next to, your door and give access to people for a certain amount of time so they can enter your house. The door lock box system features fingerprint sensors, password input system, remote access systems and an application management system for various tasks.
There are multiple ways to give temporary access, for front door lock, to people. The first one is a password that the owner can send to someone who only wants a onetime entry. This password can be activated from the lock box app and has a validity of 5 minutes. The visitor can then use that password to open the box, take out the keys, unlock the door and then put the keys back in the box and enter the house. For cases like Airbnb rentals, a much longer validity password can be used. This can be set up through Bluetooth, and the guests can be shared the password with. In-app set-ups also exist where users can simply use their phones to unlock their doors, to save time. Owners can also give access to guests' in this way so they can unlock using their own phones.
Apart from these systems, users can use permanent locks, self phone access and fingerprint unlocking modes for their personal convenience. The fingerprint sensor unlocks the box in less than 0.5 seconds, has an error rate of less than 1 in a million fingerprints and can log up to 50 fingerprints, at any given time.
Recommended for you (article continues below)
The device uses AAA batteries to run, and 3 AAA batteries can last for a whole year covering almost a total of 4500+ unlocks. The device also may be used through a 3.0 USB cable connected to it from a power source.
The K1 box is made sleek and stylish in design and is built using aluminum alloy and steel – both of which combine to give the box strength so much that it can survive even a car run over it! Protected using 128-bit encryption, the box also has hacking protection mechanisms such as deactivation after multiple incorrect passwords or fingerprints. The password keypad also has backlights fitted into it, which makes night-time usage easier.
The YEEUU K1 door lock box currently has a crowdfunding campaign up on Indiegogo and the first batch is to be shipped by April 15, 2020.
Source: Indiegogo