'The Tilt' at 360 Chicago observation deck makes visitors to lean over the ledge
It is a fact that being able to see a view from one angle is never enough for passionate travelers. This is primarily the reason why the engineering firm, Thornton Tomasetti came up with an innovative idea for the formerly known John Hancock Observatory.
The firm has installed a viewing platform in one of the skyscrapers of Chicago which slowly leans to steep angles of 19 degrees then 25 degrees and finally pausing at 30 degrees over an elevation of a 1,000 feet. The observatory, now known as 360 Chicago, has eight panels of glass which tilt downwards to give the viewers a sight of the city and its busy sidewalks like no other skyscraper offers.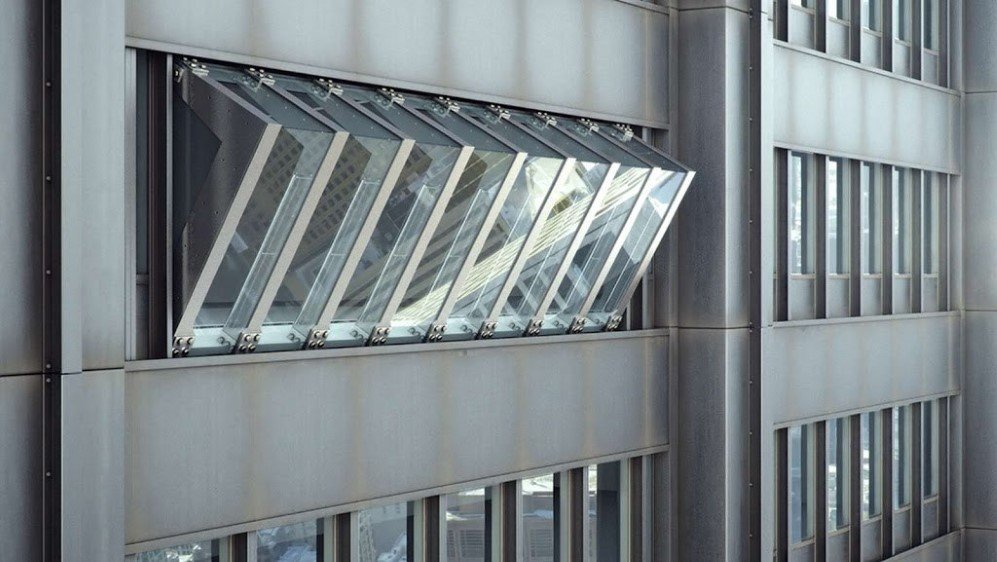 The spectators can see Magnificent Mile, North Michigan Avenue and even the Michigan Lake shoreline from the 94th floor of 360 Chicago where 'The Tilt' is installed.
However, as frightening as The Tilt might sound, Thornton Timasetti has left no stones unturned to ensure the safety of the risk takers. The viewing platform is made up of heavy steel beams, held together by string nuts and bolts. The whole structure accounts for a total weight of 14,061 kilograms. Moreover, the platform moves with the help of hydraulic motor as well as three hydraulic actuators which makes the overall tilting journey rather smooth for the viewers.
Recommended for you (article continues below)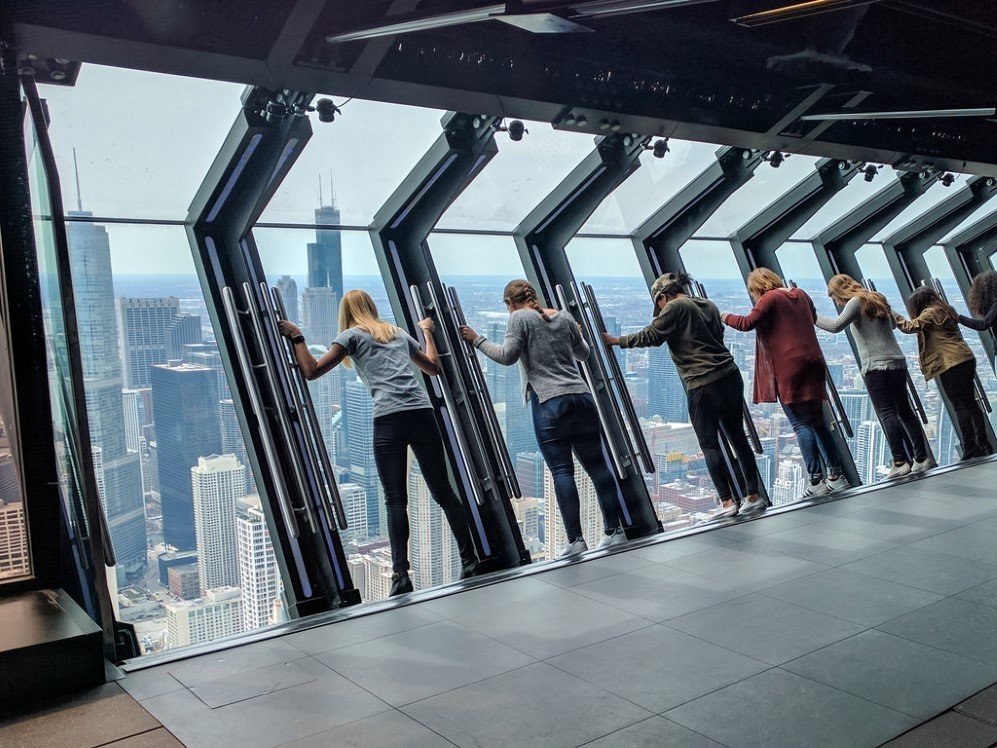 The Tilt, owned by Montparnasse 56 Group, provides this experience of a life time for not more than 5 minutes but if you really love to explore the world from different angles then even this short time is totally worth it. On the other hand, if you are scared of great heights then these five minutes might feel like a lifetime to you.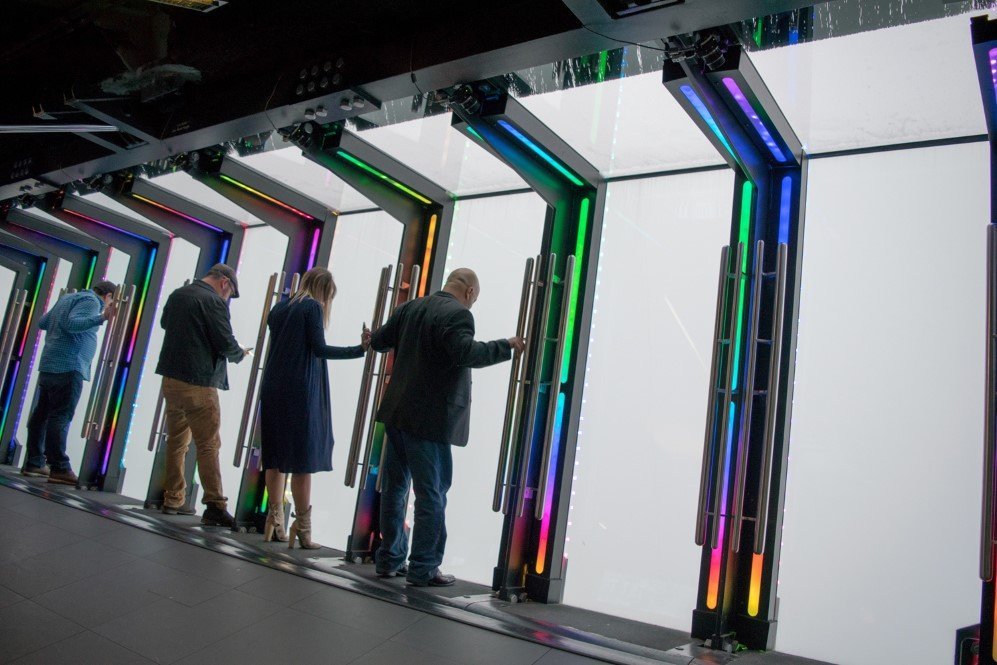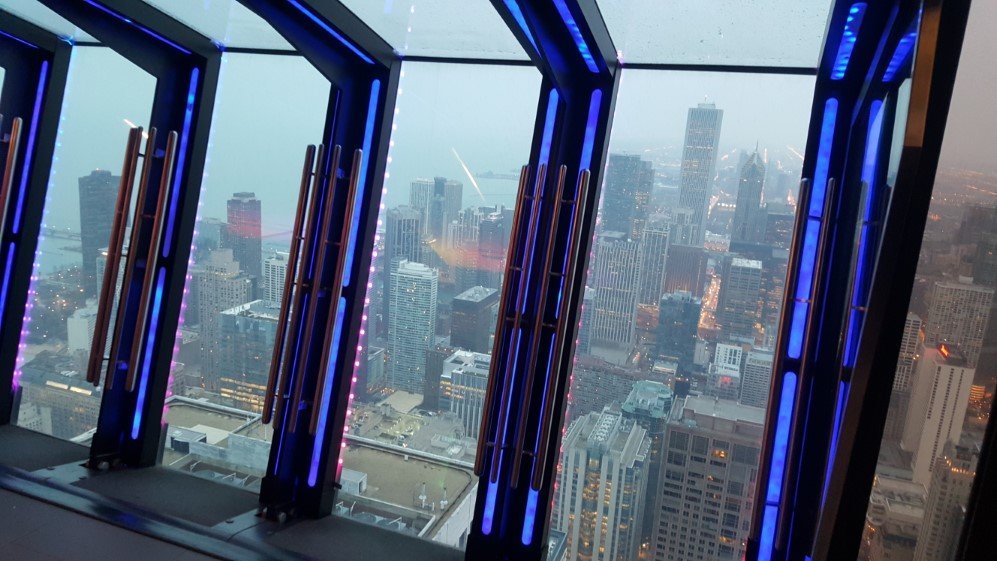 Images: © 360 Chicago
h/t: New Atlas