NECKAIR is a portable neck massager for better blood flow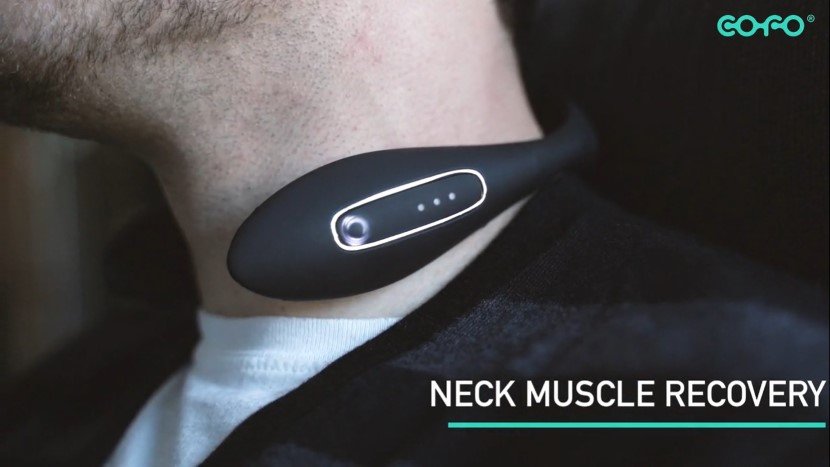 NECKAIR via Kickstarter
If you constantly experience neck pain and require a quick fix for it then the NECKAIR neck massager is just what you need. Its compactness, portability and foldability make it easy to carry around with you all day whether you're at work or travelling around. It uses the TENS technology – Transcutaneous Electrical Nerve Simulation – to deliver pulses to the neck and consequently helps eradicate pain.
The neck massager gives you the real life masseuse feel with the Electrical Muscle Simulation. The intensity can be adjusted on a scale of 1 to 10 depending on the user and the type of neck problem they face. Various diseases like cervical spondylosis and osteoarthritis can be severely dealt with. A membrane made of graphene dissipates infrared radiation and reduces neck tension and swelling by inducing increased blood flow and circulation. There are built in magnets that have been incorporated for the sheer purpose of better microcirculatory blood flow by eradicating the accumulated flow.
You can easily wear NECKAIR neck massager around your neck and use the power buttons to switch the device on and off. A 15 minutes timer switches off the massager automatically to maintain efficient use. Being slim, lightweight and durable you can easily carry it around to work or back home and store it in minimal spaces.
Recommended for you (article continues below)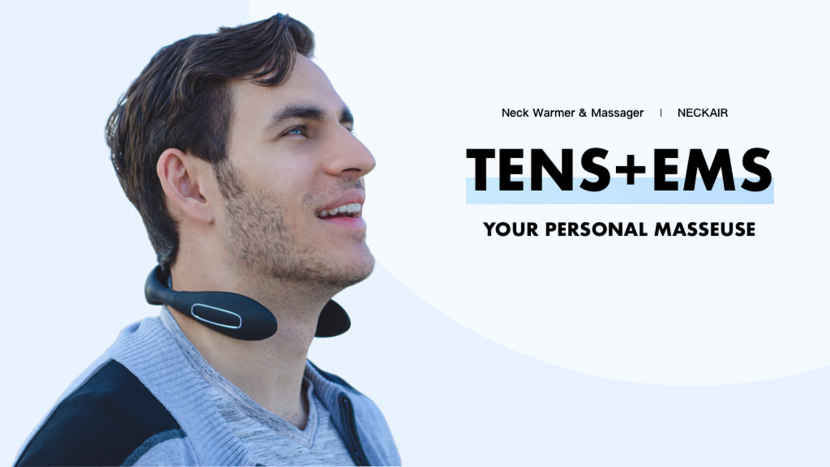 The silicone material used to make the body of the NECKAIR neck massager offers a smooth texture and a silky touch so that even after extensive use, the smudges are minimized. The massage sheets attached on the NECKAIR head are replaceable within 3 to 6 months of use. The entire package includes an extra set of replaceable sheets to have you covered!
Available in two colours; black and white, two $9 add ons, including a remote control and more replaceable sheets, can be bought. With super early bird discounts the device can be bought for just $59.
All images: Kickstarter
Source: Kickstarter