Macaron connected measuring tape let the visually impaired measure on their own
Being visually impaired shouldn't affect your capacity to get things done, even if it means renovating your own house. This is why students from Queensland University of Technology came up with a neat innovative measuring tape that will help anyone quantify things without help!
The Macaron was inspired by one of the visually impaired team members, who was facing difficulties reconditioning his house. This smooth, tiny and rounded tape connects to a mobile application via Bluetooth. All you have to do is unravel the tape measure like a traditional one, and press the springy tip against a surface you want to measure. A second spring-loaded hook attaches to edges and a small digital display shows the distance the tape covers in real time.
RELATED: Conventional measuring tape gets a futuristic makeover with 'Bagel'
While the measurements are recorded, the tape measure also shares them via audio for the user to hear. With a press of a button, the connected phone saves the measurements, with haptic feedback notifying the user of the recorded and saved measurement. In addition, the app allows users to reset the distances measured, via voice commands.
Recommended for you (article continues below)
According to Jake Dean, who is a Macaron team member, "People with little to no vision need to rely heavily on specialized measuring devices, but we hope that the Macaron will become the common and everyday household product that leads to a new way of measuring, recording and thinking."
SEE ALSO: This is "Blitab". A fully functional tablet for visually impaired people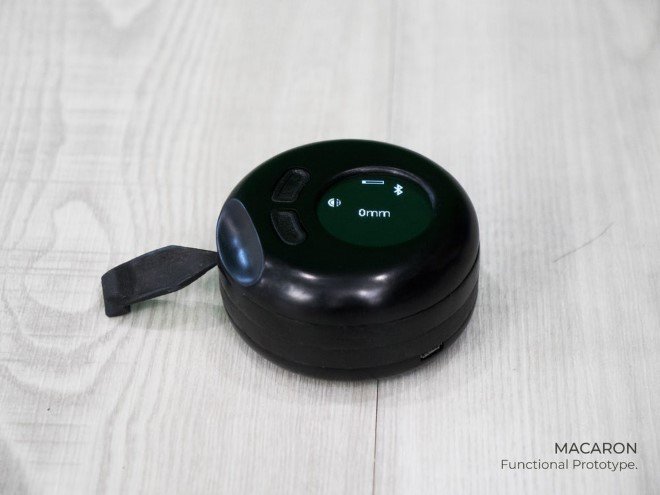 This great invention also won the Australian James Dyson Award after beating 25 of its competitor. This earned the team £2,000 (US$2,570). They now plan to compete in the International James Dyson Awards, along with other Australian teams. The winner of the award will be announced November 15 and will receive £30,000 (US$38,500). Fingers crossed for the Macaron team and their great design!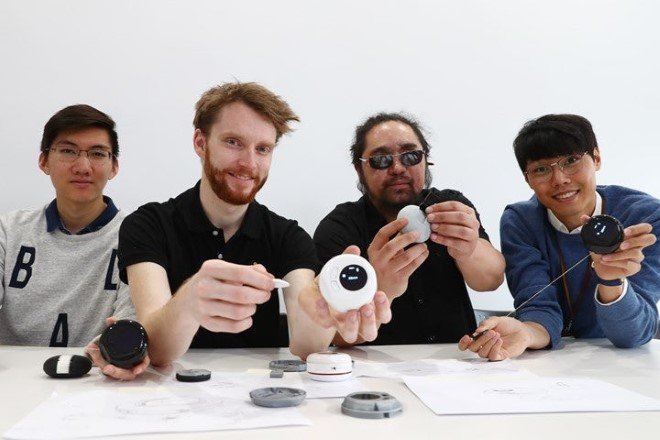 h/t: New Atlas