Jeep Gives a Sneak Peek into an All-Electric bike during the Super Bowl Halftime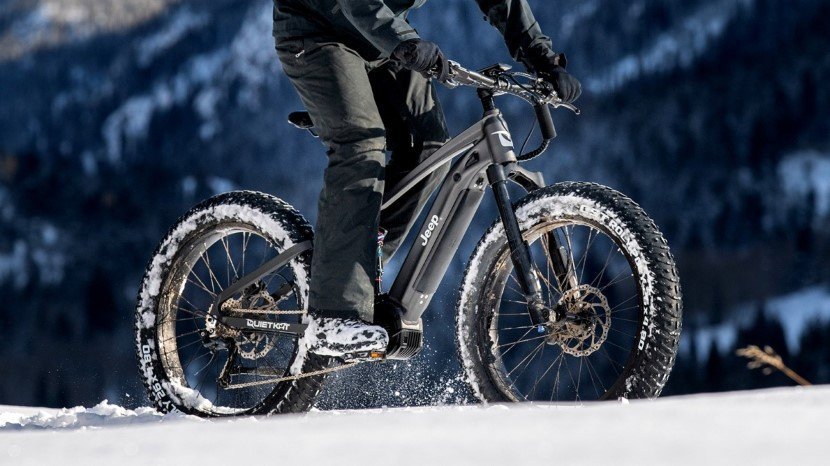 Jeep
This year's Super Bowl went all out with their halftime entertainment showcase. But it was not all Shakira and J-lo, their half time ad involved a worthy contestant in the world of autos. The ad was by Jeep for their new Gladiator, the one seen in the movie Groundhog Day. Not only did they bring the jeep back to life but they also brought in Bill Murray that resurrected his character for the ad. While the ad is mainly for their jeep Gladiator but around the 40sec mark of the ad, there is a glimpse of their electric bike.
There is no significant information regarding Jeep's electric bike but from their official website what we can gather is that it will be released by June 2020. Jeep has worked with an electric bike company, 'QuietKat' for the production of its E-bike. QuietKat, however, published a splash page about certain details of their soon to be launched off-road bike. It comes equipped with a 750 watt battery that gives the user a steady 40 miles with one recharge. It is designed with chunky 4.8 inch tires that are made to handle rough tracks and trails with the help of Fire-Link suspensions and hence will be an easy ride even off the road mountain tracks.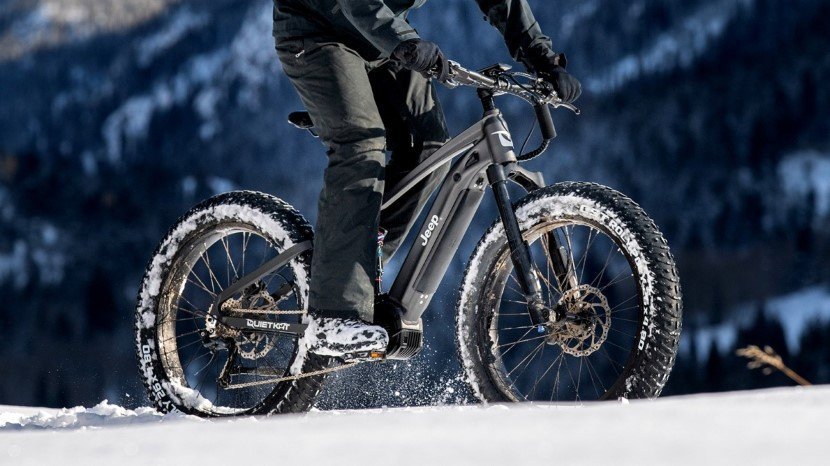 Recommended for you (article continues below)
The E-bike is suspected to have a motor of Bafang M620 unit that would give upto 1.6kW but technically it would be impractical for the design as there is the high probability of the bike chain or the tossing riders to be destroyed with such an exquisite amount of energy. From the available sources, the bike appears to be designed with tires from either Magura or Tektro. There is no proper word on the price of this electric bike but according to some sources of QuietKat it will be around an amount of $5,000 – $6,000.
This latest E-bike is not the first of the kind in the world of automotive. Jeep had introduced an electric bike previously as well, it is, however, the first that they plan to introduce in the US as well. It should be a hands-on grab for people rooting for the cause of environmental preservation and are travel junkies.