Aeolus is an autonomous robot butler we all have been waiting for!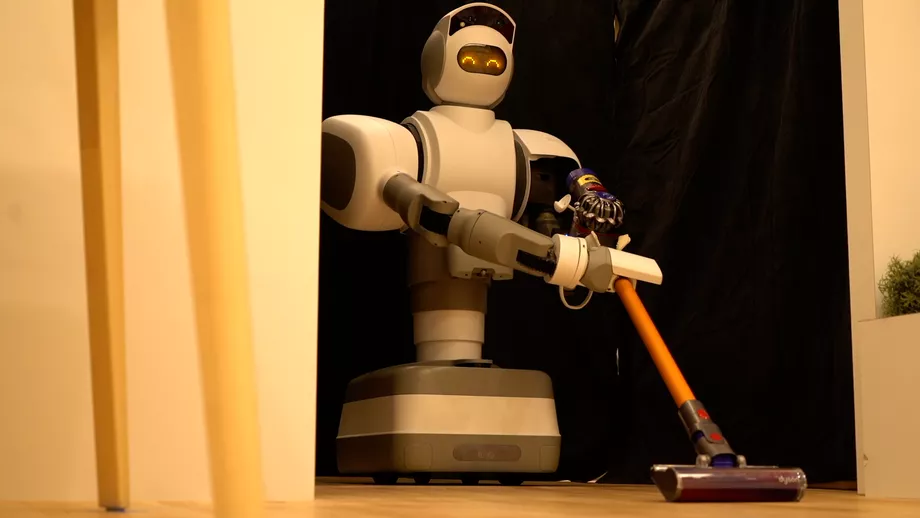 Imagine if you had somebody who'd clean your room or get you a glass of water from the kitchen without complaining – someone who was born to obey you. While it may not be a person, the Aeolus Robot is that particular someone we all long for!
Unveiled at this year's CES, Aeolus left everyone in awe as it picked up a can of Coke using its grabber arm and handed it over to an observer. Aeolus can be considered as a household helper. It has the ability to recognise 'thousands of items' and place them back where they belong; so, for instance, if you lose your hairbrush, the robot can help you find it. Moreover, Aeolus can also operate a vacuum cleaner or a broom due to the modular attachment present on its left side. This isn't it, the robot can even lift and move chairs – you don't have to worry about it missing a spot while cleaning!
While all this may not be new, it is definitely cheaper. Usually robots cost hundreds of thousands of dollars and are part of massive research programs. What makes Aeolus special is its price. You can get this household keeper for less than US $20,000 which is incredible!
Recommended for you (article continues below)
The real question is: will Aeolus be able to do all that it promises to? Navigating through the house and avoiding obstacles is one thing, but remembering the position of each item in the house is another. We hope everything works out because every household could use Aeolus!
Source: The Verge