HDMI 2.1; the next generation cable? Here's all you need to know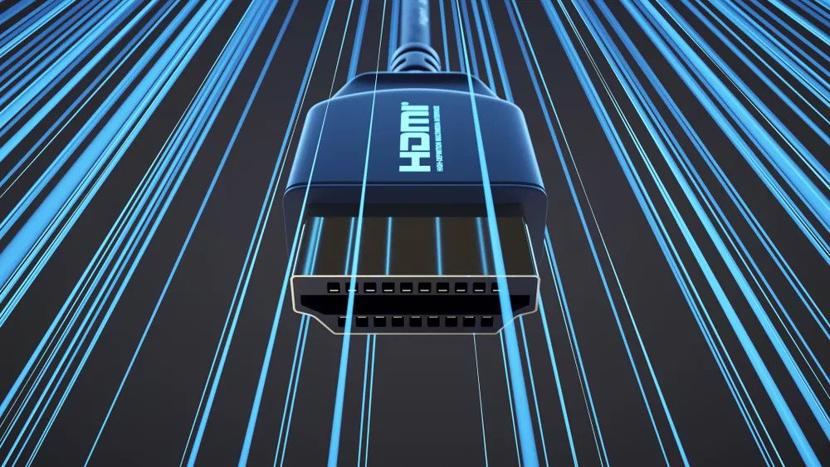 Image Credits: Shutterstock
HDMI 2.1 is still in its early stages and it might not even be compatible with most of your devices. Currently, its pre-existing versions HDMI 2.0 and the slightly newer 2.0b are widely being used. However, there is said to be a shift in the market in favor of the new HDMI cable. But first, what HDMI exactly is?
What is HDMI?
Are you familiar with the cable you use to connect your laptop with your TV to watch a movie or your projector with your PC for your presentation? That cable is called HDMI which stands for High Definition Multimedia Interface. It's an HD interface that is used to transmit high definition video and audio through a single cable, which comes in different versions. HDMI is highly recommended and used in the home entertainment market due to its compatibility with devices such as digital TV, Laptops, PCs, DVD players, BluRay, Xbox, PlayStation etc. It provides a direct connection of the aforementioned devices to your television or any other HDMI compatible device such as a projector or a laptop. Henceforth, it is also widely used in the commercial and corporate markets for presentations, retail display, and education. In a nutshell, it is a 'digital interface, single cable solution for combined HD video and audio', replacing analogue solutions requiring separate video and audio cables.
What are the HDMI versions?
The main difference is in the idea that how much data can be pushed through the versions of the simple HDMI cable? The more data you push through, the higher the resolution and framerate will be. And so, the different variants of HDMI have different transfer speed for the data.
HDMI 1.4 – 10.2 GB/s. You'll get your 4K at 30 FPS.
HDMI 2.0 – 18 GB/s. Used for Xbox, PS4 or your new 4K TV and can deliver higher dynamic range and 4k at 60 FPS.
HDMI 2.1 – 48 GB/s. You can get a 4K and 8K at 120 FPS with 12 bit color. You can even get 10K through this cable.
What's different about the HDMI 2.1 cable?
The rest of the article gives a thorough insight into what's so different and better about the HDMI 2.1 cable than the previous versions.
Do you need a new TV for the HDMI 2.1 to work?
With this product making its way to the market and bringing forth a variety of opportunities, we will not be able to entirely reap the benefits of this for years to come. It will be a while before 8K resolution and 4K at 120 Hz become more of a common occurrence. Hence, it's safe to assume that you can stick to your current TV for a while longer.
Should you wait if thinking of buying a new TV?
However, incase you're thinking of purchasing a TV at the moment, your safest bet would be to, again, wait a little as a number of TVs supporting HDMI 2.1 and better picture quality are expected to hit the stores by the end of this year. During CES 2020, a lot of these new TVs were showcased and although they weren't anything out of the ordinary, they still included the two aforementioned features. If that is something you are looking for, it is best to hold off on making a new purchase for now.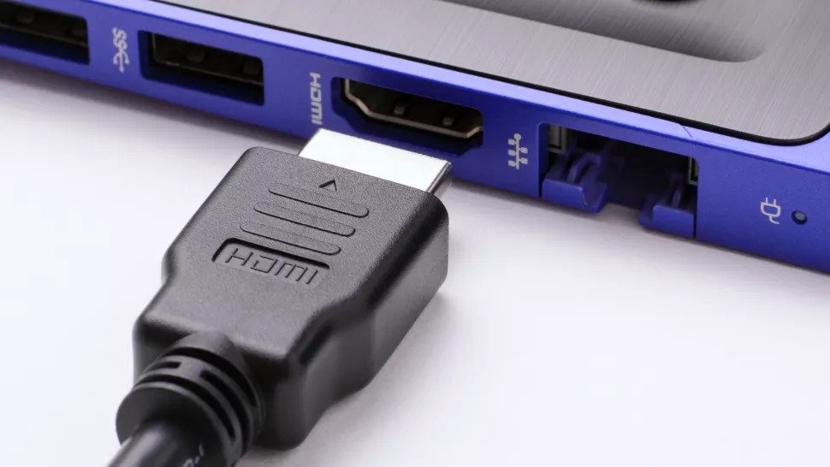 Do you need new HDMI cable to go along with HDMI 2.1?
In order for HDMI 2.1 to offer its full potential, users would have to purchase the new HDMI cable as this would be capable of carrying more than 3 times the data carried by the old cable. You might be able to get away with using the old high speed HDMI cable but as the data quantity being shoved down this cable would intensify in rapid proportions, it would be a good idea to opt for the ultra-high speed cable instead. It will be backward compatible so if the users ever feel the need to plug in their old devices to their new TV, they could easily do it.
Why do we need a new HDMI version after all?
Premium Chips – While there is a slight possibility of updating your existing HDMI 2.0b devices to 2.1, it is extremely improbable. Although there are premium chips available that may be used to update the firmware but it will become very costly and not as readily available for purchase. It is very likely that the 2.0b devices are missing the chipsets that come with it.
A new pathway – The simple devices used for home entertainment, such as the 4K Ultra HD Blu-ray disc, have the ability to almost reach the bandwidth limit of 18 Gbps available with the HDMI 2.0b. Since upgrades on devices that are already running out of space is not possible, the alternative would be to establish an entirely new pathway being followed by HDMI 2.1.
Withstand higher traffic – This would entail transforming the structure of HDMI jacks and cables which would give it the ability to withstand higher traffic for digitized entertainment. Moreover, it would provide a smarter approach to the devices it's connected to, allowing them to uphold a continuous suitable connection to the traffic.
Communication lines – For devices connected to the other end of the HDMI cable, further communication lines are needed to be put in to keep up with the game studios and Hollywood's desire of greater frame rates and higher resolution. Although the existing gaming consoles and Blu-ray players can direct heaps of data for audio and video, it is still mostly a one-sided dialogue. This is where HDMI 2.1 comes in handy as it will eliminate these hurdles and adjust to any irregular traffic.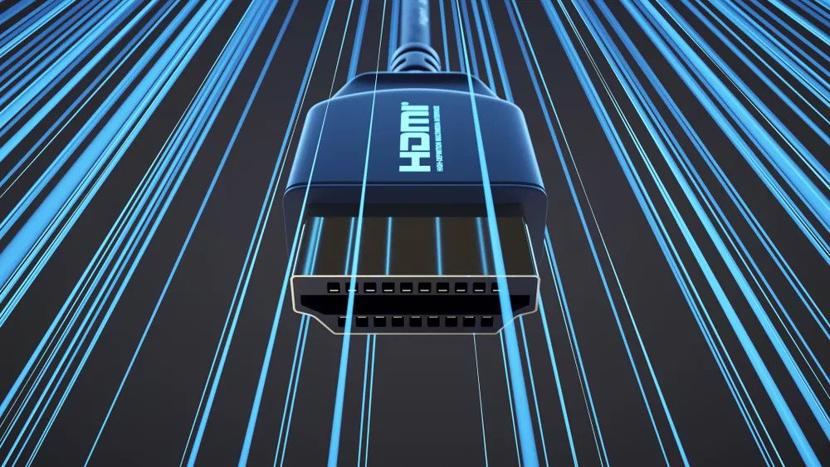 Additional features of HDMI 2.1
Higher picture quality – The HDMI 2.1 will not only be limited to providing greater resolution and handling more information but also help in achieving a higher picture quality along with a system that is much more convenient to operate.
Higher frame rates – Along with higher resolutions, HDMI 2.1 will also allow higher frame rates. Since we might be close to maxing out the limit on how much we can up the resolution on TVs, a higher frame rate is something of great interest, especially, for gamers and Hollywood directors. Previously, with the HDMI 2.0b, 4K resolution could only be enjoyed to a max of 60 Hz frame rate, whereas, this number will double with the newer HDMI version.
eARC – In HDMI 2.1, there will be Enhanced Audio Return Channel (eARC) that is meant to provide full-resolution uncompressed audio. The Audio Return Channel on the 2.0b only offered restricted bandwidth which resulted in its audio being compressed and dropping down to stereo. With just a single cable connecting the TV to a device, users will be able to get the perfect quality sound.
Dynamic HDR – With HDMI 2.1, users will have dynamic HDR which includes HDR10+ that would improve your TV experience. Even though HDMI 2.0b can possibly support HDR10+, it still does not officially support it which makes it comparatively less reliable.
Variable framerates – Aside from supporting higher frame rates for a smoother video, it will be able to support variable frame rates as well and become the ideal big screen partner. Looking at it from a gaming point of view, multiple frame rates are used depending on the complexity of the scene. Hence, it either usually speeds up or slows down causing inconsistencies between what the game is supplying, as compared to what the TV displays. This is what causes lags and glitches when an HDMI without VRR capabilities is used.
Quick transport – HDMI 2.1 will also provide quick transport so the lags gamers might experience during their fast action games would be considerably reduced. Users of VR will also benefit from this as the delay between a move made and what they see through the goggles would also be minimized. This will also prevent the blank screens that appear when switching sources, allow quick media switching, and solve the lip-syncing issues with the help of a real-time conversation with A/V receivers.
With the HDMI 2.1, users will be able to experience the new upgraded features and manufacturers would be able to find ways to use this to their advantage and actually benefit from all the possibilities it has to offer.