Samsung Introduces A Self-Rotating Sero TV; Synced to your Phone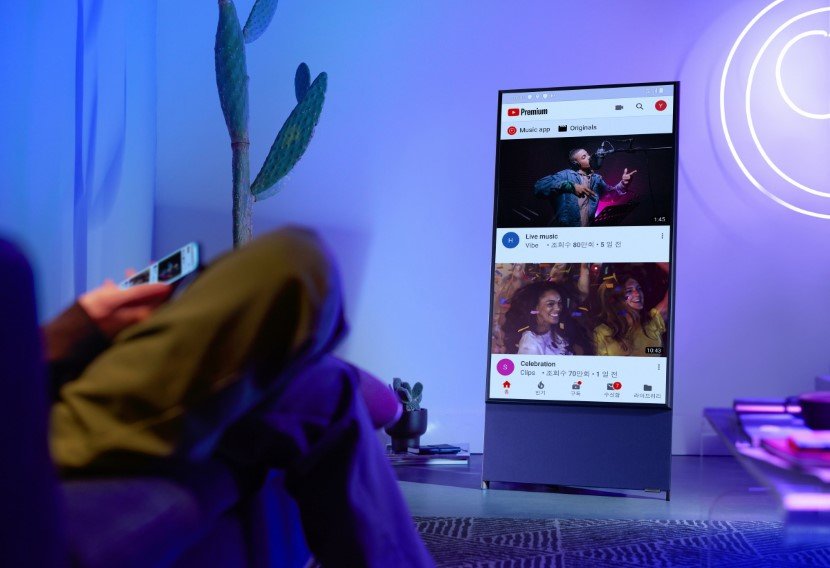 Samsung
Samsung announced its rotating Sero Tv just before the CES in Las Vegas. It is, however, already introduced in Korea at a price of 1.89 million South Korean wons or $1,630, last May. Samsung is now ready to go global with this product and are expected to soon hit the markets. The retails price of the rotating Sero Tv for the rest of world is yet to be disclosed but the product has been unveiled.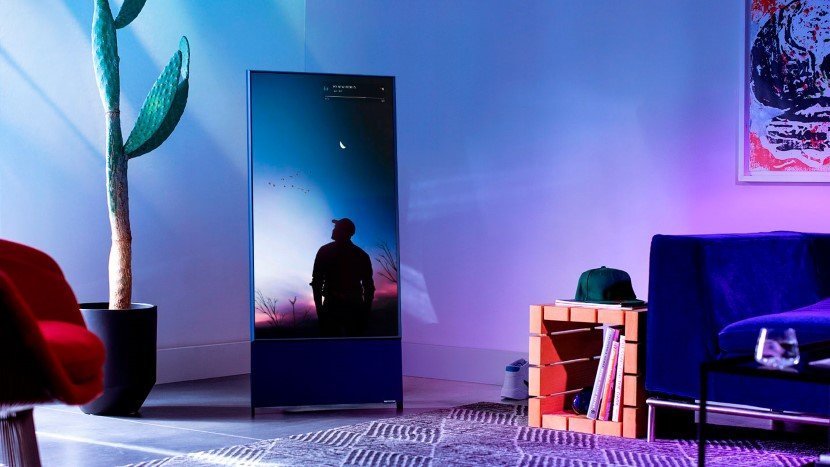 Samsung's rotating Sero Tv is a 44inch vertical Tv that rotates synced to your Samsung Galaxy phone over NFC. The product is targeting the millennials who seem to opt their mobile phones for every sort of entertainment, let it be YouTube, Instagram, videogames or SnapChat. Since all these applications usually offer a vertical frame rather than portrait, the SERO TV is introduced in a vertical frame as well.  The intriguing feature of the TV is that the rotation does not only work vertically but horizontally too, moreover, it is designed to swivel according to the orientation of the entertainment content on the screen.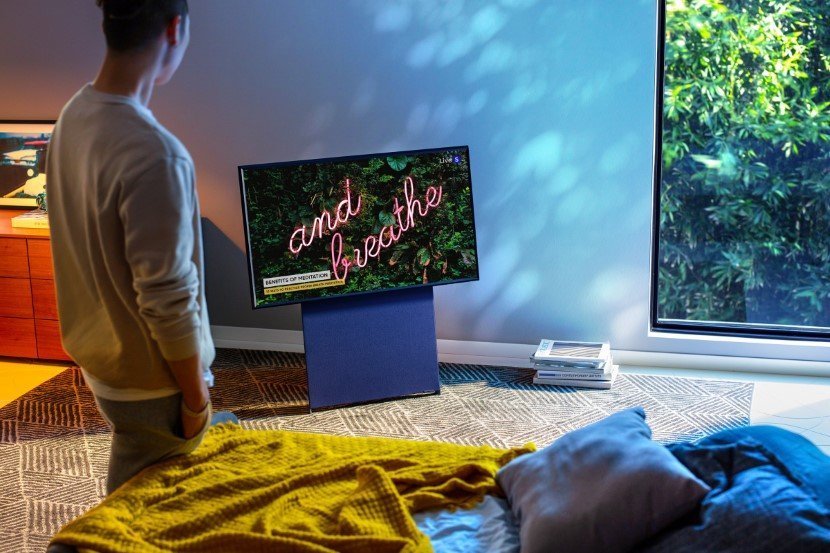 Recommended for you (article continues below)
It can also be used as the usual TV with a 43' panel and 60-watt speakers. It also comes with a microphone operated control which supports Bixby. It has a 4k screen equipped with QLED color. Something worth the notice is that most products showcased at the CES do not actually make it to the markets but according to the experts, the CES is not to introduce products to the general public but more of an outlook to the future and the mere shaping of it. What we can only hope to say is that Samsung will likely to launch the Sero Tv since it targets the younger audience even so the statistics show that most of the American households now prefer to use online entertainment more as of the convention cable.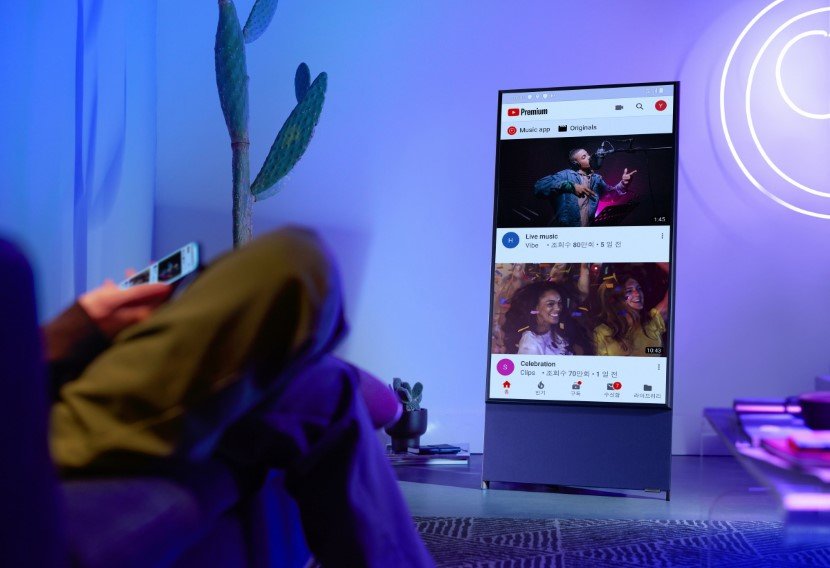 The Sero TV is an addition to the Samsung's Lifestyle TV series. This series previously had only two models i.e., the Serif TV and the Frame TV. The Serif TV is NFC supported, while the Frame TV turns into an artwork when it's not playing anything.