Fiat 500 electric convertible's launch version is available for pre-orders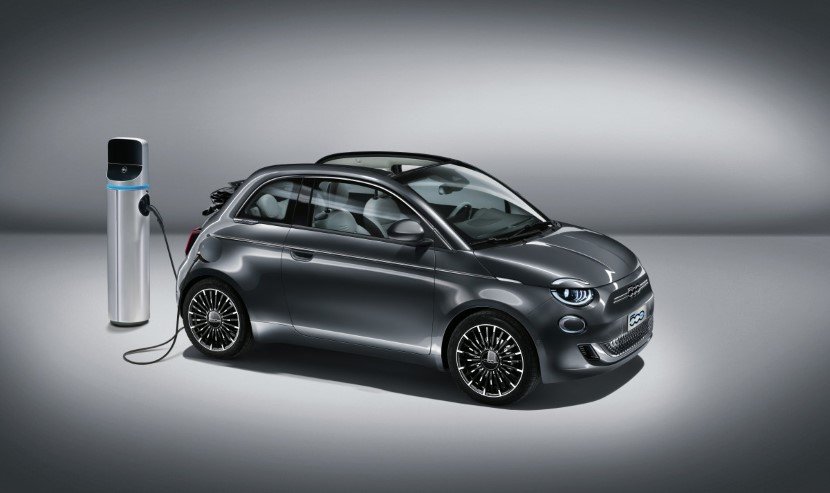 © Fiat
Fiat Chrysler is jumping on the e-mobility wagon with the Fiat 500 electric with which they hope to make an impact and inspire more sustainable commute.
It has a 42 KWh Li-ion battery which comes with fast charging through which you can get about 80 percent in under 40 minutes. You can travel 50 km with only 5 minutes of charging if you are in a rush.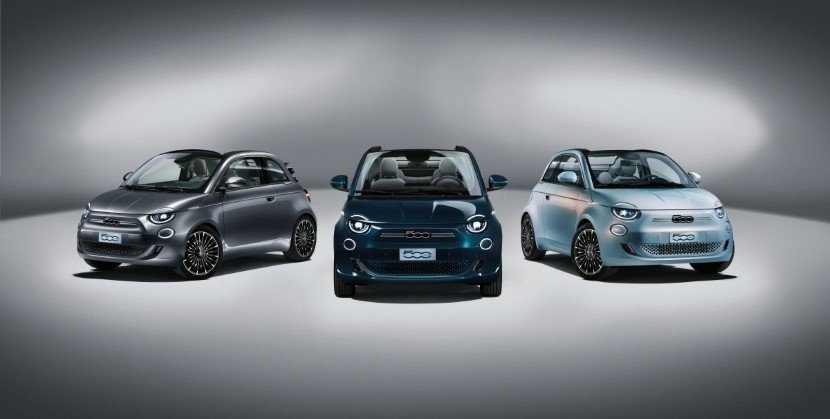 In just 3.1 seconds, the Fiat 500 electric can go from 0 to 50 km/h and a 100 km/h in 9 seconds using its 87 kW motor. It has three modes for driving with the first one being Sherpa mode. This mode aims for low energy consumption and the speed goes up to 80 km/h. The Range mode offers the one pedal drive feature allowing the car to come to halt by touching the brake pedal known as motor braking. Slowly releasing the accelerator would cause the car to lower its speed. In the normal mode, the car just operates as a standard combustion engine vehicle.
The car has a feature for level 2 autonomous driving but the user has to be ready to take control at any moment. The Fiat 500 electric has front facing cameras so the car is aware of its surroundings and is able to adjust its speed with the help of the intelligent Adaptive Cruise Control. It can also read signs and make suggestions.
It comes with a built-in UConnect 5 Infotainment system which you can connect to your phone wirelessly and so the user can keep a track of its battery, locate it in a crowded parking lot, adjust the temperature before getting in the car, set the GPS system as per schedule and much more.
Recommended for you (article continues below)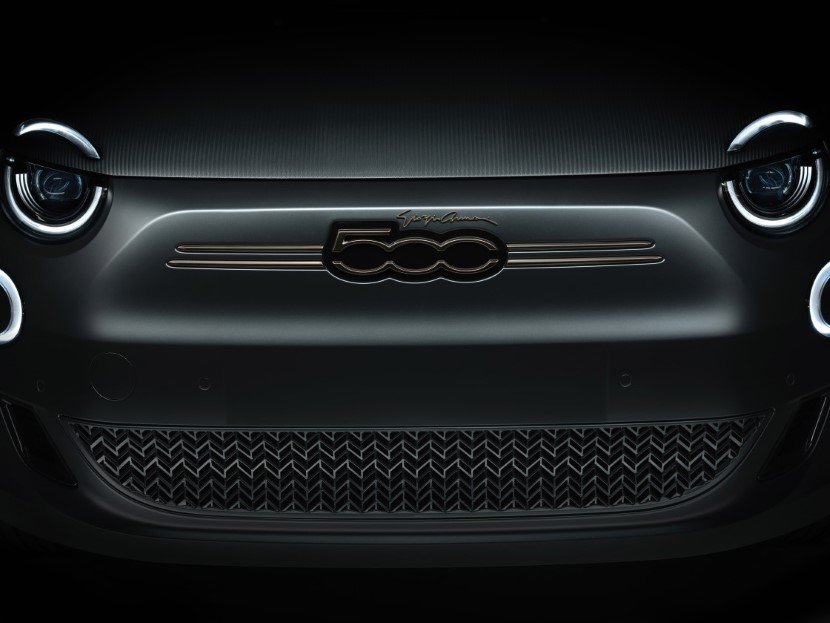 The four seater, two door car also comes with voice recognition so users can give voice commands to choose a playlist or control any other parameters.
The launch edition of the Fiat 500 electric vehicle is a convertible which comes in gray, blue and green. The windows of the car have chrome plated inserts, wheels are in 17-inch diamond cut and it also has LED headlights.
Celebrating the launch of its first all-electric car, Fiat Chrysler Automobiles has revealed three special one of a kind editions designed by Armani, Bvlgari and Kartell. These will then be auctioned for charity with its proceeds going to one of Leonardo Di Caprio's environmental organizations.
To pre-order the launch version, a deposit of US$560 will get you registered and the total cost will come up to US$42,350. The first 500 people to get this car will also get a free Easy Wallbox charger.
All Images: © Fiat
h/t: Design Boom