Oppo's first smartwatch which resembles an Apple Watch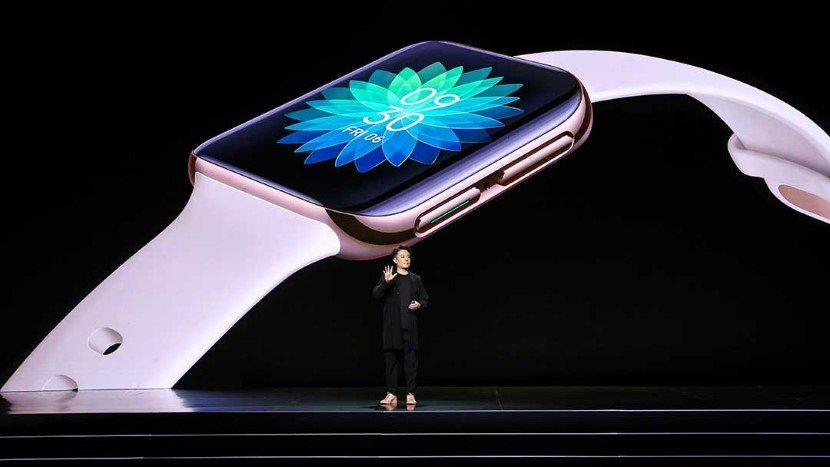 ©Oppo
New Oppo smartwatch revealed by  bears a striking resemblance to the Apple watch.
Not only does it look like the apple watch because of the curvature in the glass and a square shaped screen, along with that, it has the black heavy UI and integrated bands. It is 46mm watch with a 4.5mm thick aluminum frame which looks thinner than it actually is. Its other features include an OLED screen that measures 1.91 inches and has a resolution of 402×473.
The Oppo watch operates like any other standard smartwatch that could track your heart rate, has music playback, monitor fitness and much more. It is also claimed to be water resistant to about 50 meters and has cellular connectivity.
Recommended for you (article continues below)
Using similar technology as the one used for its phones, Oppo is advertising the VOOC fast charging system for its watch. Charging lasts up to 40 hours of continuous use and by enabling power saving mode with notifications, it can actually last for up to 21 days. For it to last a complete day, you can charge it for 15 mins which gets you to 46 percent charge. Fully charging the watch would take just 75 minutes.
The software used for the Oppo watch is based on Android but it is definitely not making use of Google's own Wear OS. They are also giving an indication that another market might see a different version of the software. The Oppo smartwatch is scheduled for its initial release in China and the watch would retail for 1,449 yuan.
All Images:© Oppo
h/t: The Verge