Samsung Galaxy Surfboard will keep you connected in the middle on the sea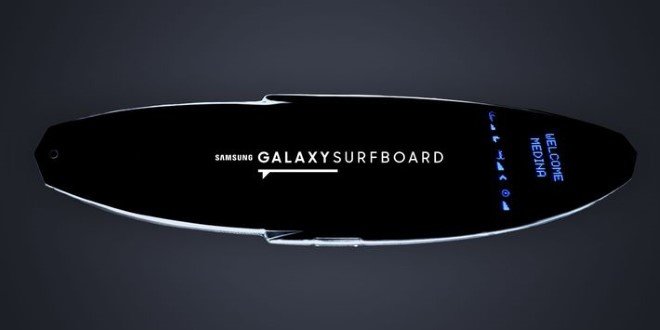 We've heard of smart phones and smart cars. But ever heard of a smart surfboard? Seems unlikely, isn't it?
However, as it turns out, Samsung has actually created a prototype of a "Samsung Galaxy Surfboard". It certainly piques the curiosity of any surfer. But hold up! Before we talk about this prototype any further, you must know that Samsung does not intend to sell it commercially and it is certainly not meant for amateur surfing.  It was made specifically for Medina-the professional Brazilian surfer-who intended to keep in touch with his coach during his surfing lessons.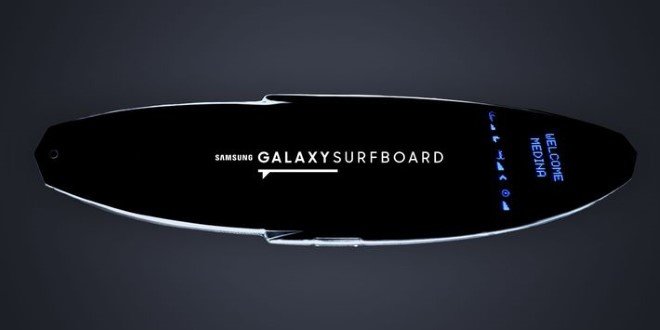 Recommended for you (article continues below)
Wondering how sea to shore communication is possible? Basically, the surfboard connects to the Samsung galaxy smartphone-in this case a galaxy S7- and it enables the coach to send him messages which he can view on the surfboard as he looks down at his feet.  The built-in LED lights make it easier to view while surfing. Not only that, the surfboard has the ability to provide real-time information on the sea conditions which includes the height of waves and their frequency, as well as wind directions!

So what's the downside? The surfer can be 100 meters away from the shore or even a little further before he loses touch with his coach. It also makes one wonder, whether the messages and real-time information could also serve as a distraction as it makes the surfer look away from what's in front of him. But since it's just a prototype and not available in the market for regular use, we can really never know what it feels like to surf on a smart surfboard. So only time can tell whether this device came as a blessing or a curse.
h/t: Design Boom