Fiat Chrysler presents Airflow Vision Concept with futuristic interior for CES 2020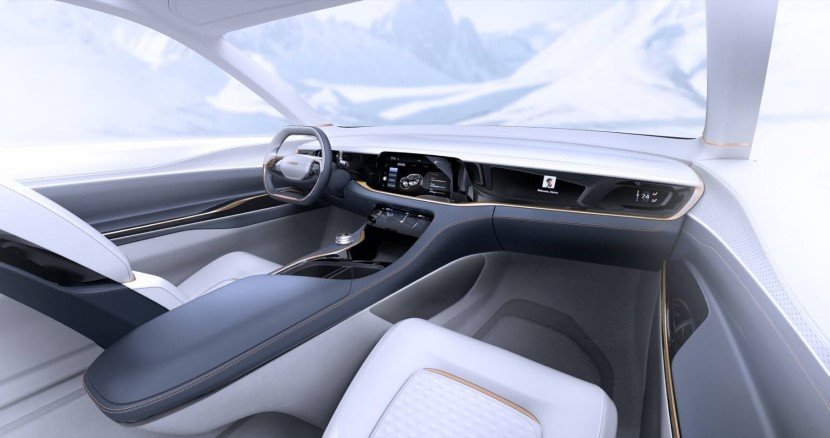 © FCA
Fiat Chrysler Automobiles (FCA) sets out to explore a concept by introducing more technology in the cabin with the Airflow Vision.
The Airflow vision brings together elements from a wagon and an SUV creating a long wheelbase in order to make the most of the space inside the cabin.
According to FCA, the inspiration for the wheel design is taken from "mechanical elements of an electric motor," even though it is not known how the developers envision the car propelling. The colors chosen for the car are artic white for the main body and celestial blue for the underside of the vehicle. LED lights stretch over illuminating the body of the car.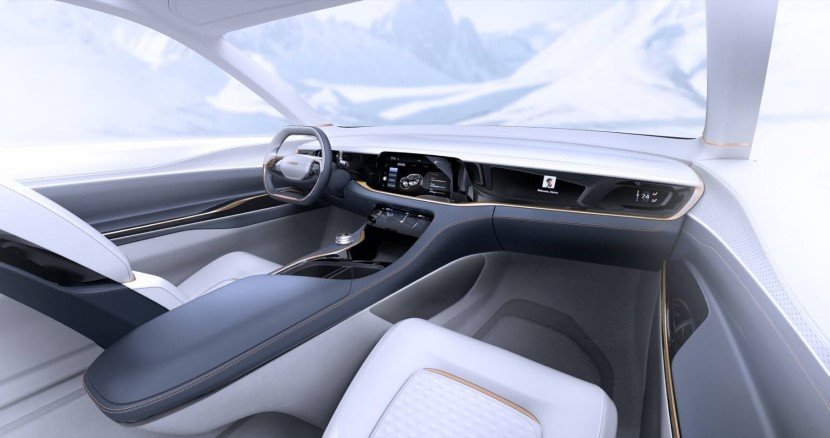 The interior of the car has seats in suede and leather, slim-line back rests with a pedestal base, and it allows for more space for a passengers legs and shoulders. The focus of the lighting is accounting for functionality and ambience and thus creating more personalized zones for each passenger within the cabin.
Recommended for you (article continues below)
The dashboard area has been trimmed as to reduce the amount of distractions for the driver and cater to the advanced tech features. It has several display screens that you can swipe to reveal various panes of info between panels that may be controlled by the either the driver or passenger.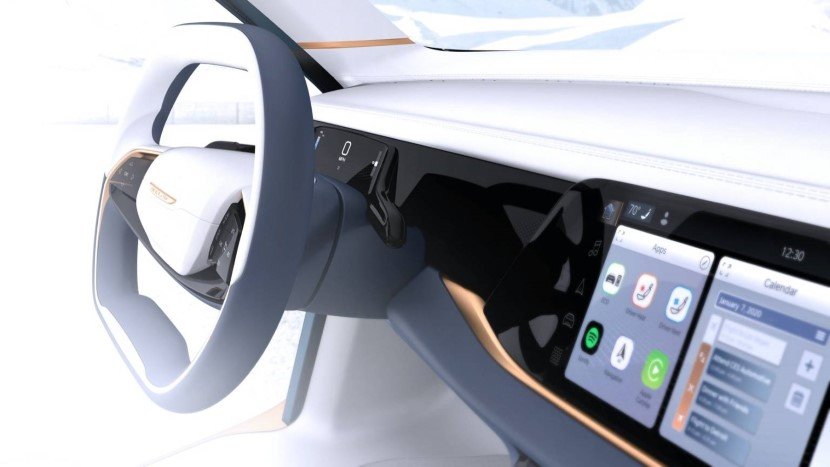 The developers have a chance to explore with a different UI for infotainment. Uconnect is known to be the more efficient systems for infotainment at the moment but it still has a complicated layout with a few too many icons on the menu. The Airflow Visions concept in comparison has better and more streamlined graphics.
The Airflow Vision isn't expected to be seen in a Chrysler dealership in the near future. Nonetheless, the idea of such an upscale vehicle isn't exactly bad as FCA focuses on going electric in the coming years.
All Images: © FCA
h/t: Motor 1