Maco Go is the smallest portable apple watch charger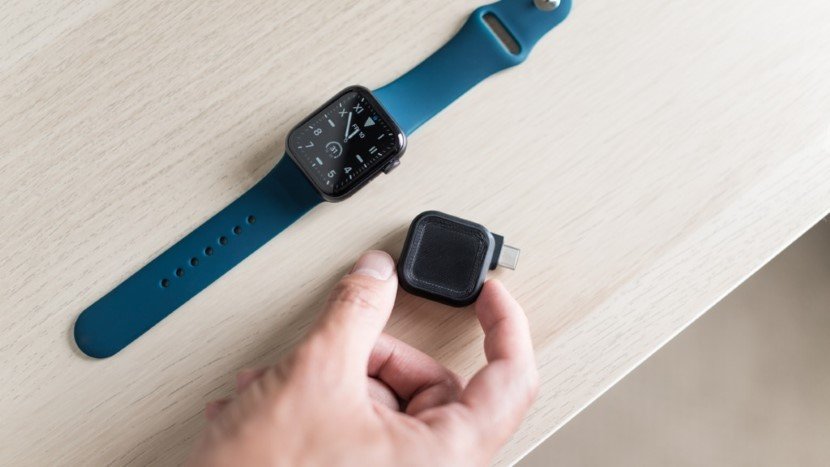 Maco Go via Indiegogo
Three1Design Pty Ltd based in Melbourne, Australia has launched their mini apple watch charger that allows you to easily charge your Apple Watch on the go. Previously, long wired chargers were used for this function but the 'Maco Go' eradicates the need for any sort of external attachments apart from the device itself. The company has shrunk the entire charger to the size of a small coin and gets rid of the nuisance of tangled wires. Not only is it easy to carry around and travel with, it also supports charging from multiple different devices including your laptops, power bank or directly the outlet. 
The design of the Maco Go does not restrict the nearby charging ports so you can simultaneously continue charging your laptop while charging the Apple Watch. The Apple Watch is not the only smart watch that the Maco Go can support. It can be used with any other kind of watch band i.e., active band, loop band, leather band, milanese steel band.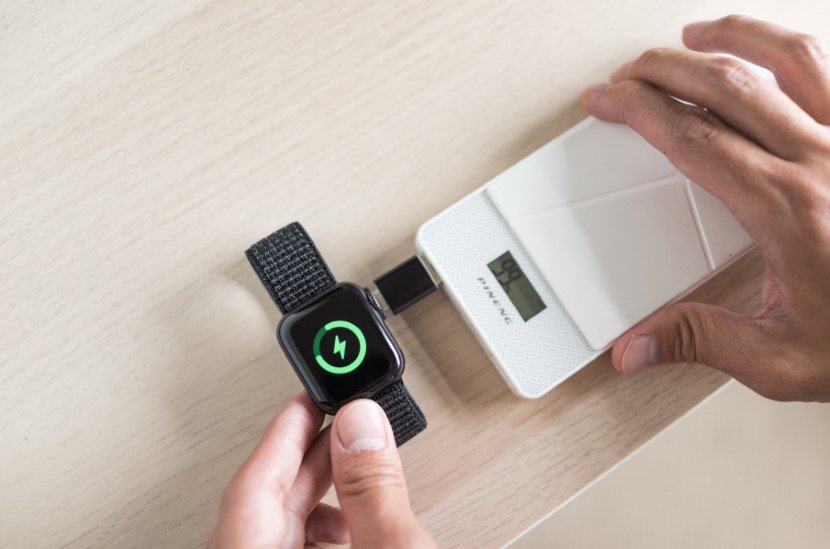 When used with iPad Pro, the port and the charger can be positioned to give you the best angle to place your watch so that you can view the time and the charging status right next to your screen. If any device requires a USB-A connector such as a power bank, a wall adapter, or a laptop, then an additional peripheral adapter is available which can connect the device to the Maco Go watch charger.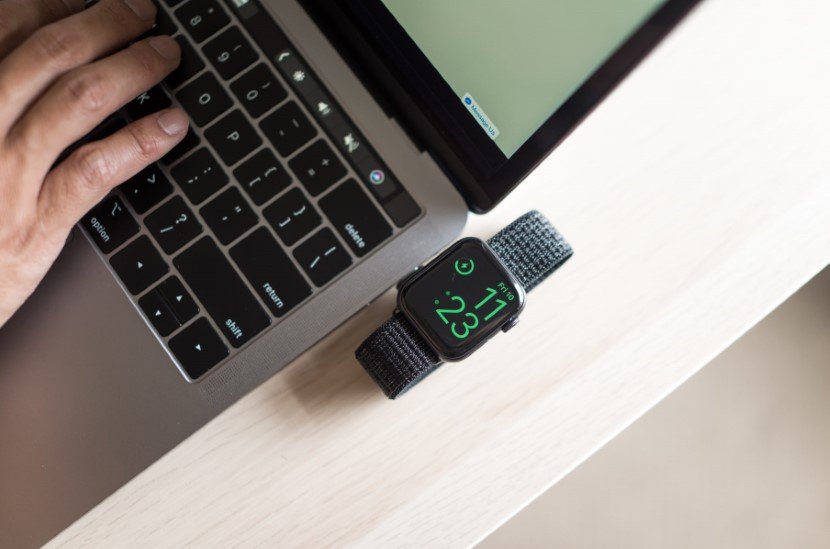 The original Apple Watch chargers tend to rest at awkward angles, not preferred by users. They also slip off easily and are difficult to keep stationed in one place but with the Maco Go, any place and position can be acquired. The current chargers are also not supported by the 2015 onwards models of Macbook and need a USB-C adapter to work. It is also easy to lose or forget the conventional apple watch charger at home but the Mac Go makes it easy to carry around with you.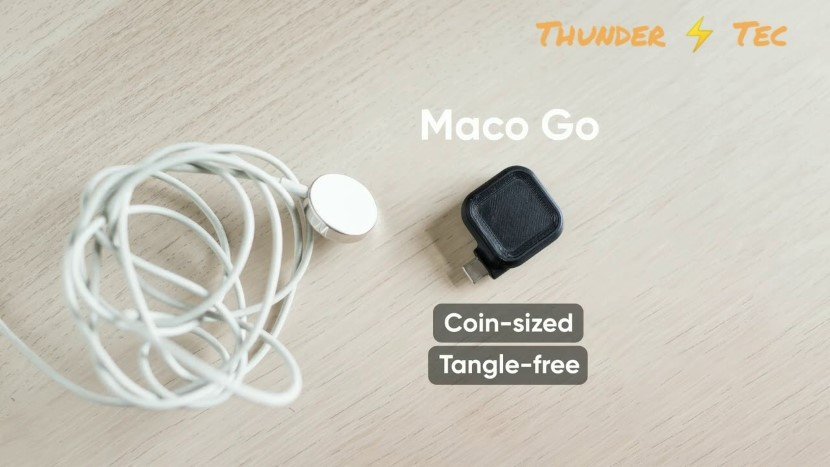 The Maco Go weighs only 20 grams and has a height of 32mm, length of 42mm and a width of 10mm. It is compatible with a range of models for the Apple Watches, Laptops, including various models of Macbook from 2015 onwards, iPad and Smartphone Models with a USB-C connector. Available in five different colours; Black, Red, Steel Blue, Grey and White, the Maco Go apple watch charger can be purchased  according to the user's preference starting from $15.
Recommended for you (article continues below)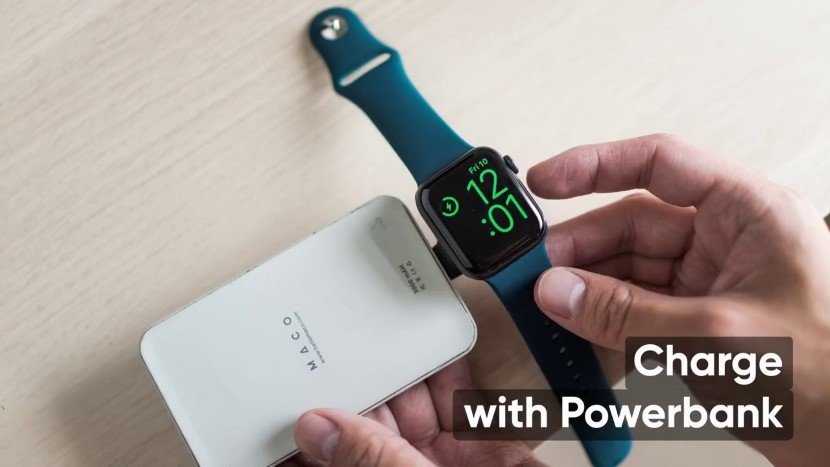 Additionally you can purchase add ons for $5 which include a transparent zipped pouch and a metal carabiner. For all the backers of this indiegogo campaign, the add ons will be available free of charge!
Perks can be bought for a varying range of prices and include different combinations of the Maco Go and the adapter. By July 2020, the Maco Go is expected to start shipping to the backers and by August 2020, backers can collect their rewards.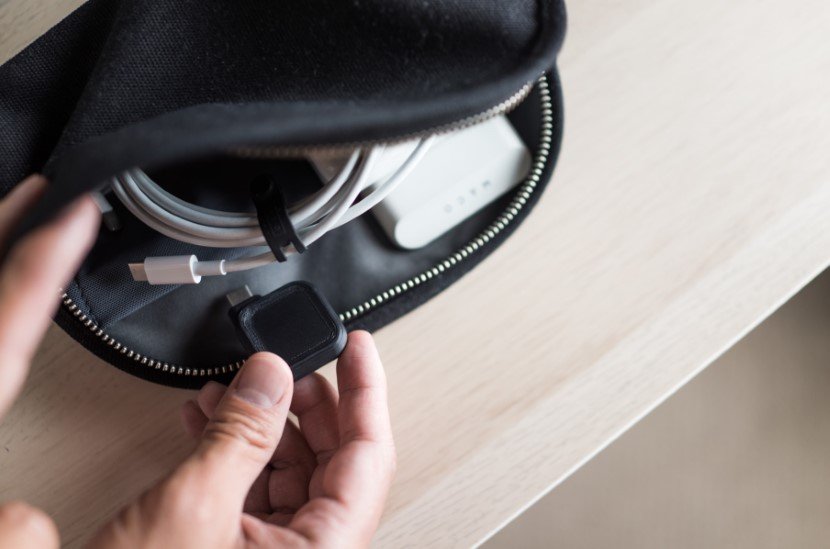 "Our products feature a clean aesthetic with minimal branding," claim the creators. "The result is an understated, timeless elegance that will compliment any space, outfit or style. We've spent countless hours and crafted an endless amount of prototypes. The size and usability were the most critical aspects we wanted to perfect. The final size was dictated by the technical constraints of the technology we carry"
All images: Maco Go via Indiegogo
Source: Indiegogo