The Tesla Model 3 is One of the Most Affordable and Safest Electric Cars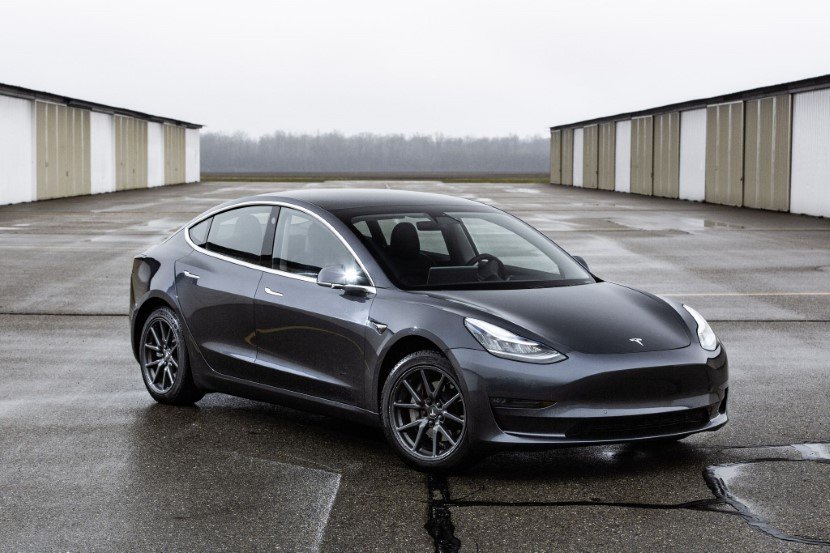 Image Credits: Brad Fick | Car and Driver
The Tesla Model 3, which won the highest safety honor from the Insurance Institute for Highway Safety, quickly became the world's best-selling electric car in history by a wide margin, after only hitting the market in July 2017. Starting at $35,000, more than 645,000 units have been delivered as of October 2020. Despite its low price, the Tesla Model 3 outperforms its rivals.
What makes the Tesla Model 3 one of the safest electric cars?
The Tesla Model 3 received the highest safety rating of five stars in a round of testing by the European New Car Assessment Programme (Euro NCAP). The testing measured four areas: how the vehicle protects adults, how it protects children, how it treats vulnerable road users like pedestrians, and safety assist. The Tesla Model 3 scored 96% for protecting adults and 86% for children. It also achieved a 94% in safety assist and 74% for handling vulnerable road users. Although, this vulnerable road users' score is much lower than that of other 5-star vehicles, it's the safety assist score which makes the Tesla Model 3 stand out. It is the highest score ever awarded by Euro NCAP.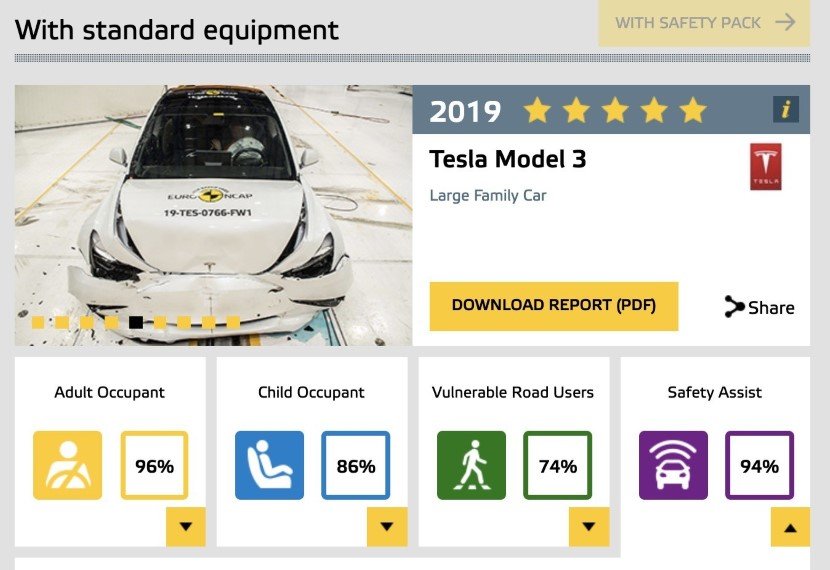 On their website, Tesla mentions its accomplishment:
Not only has Model 3 achieved a perfect 5-star safety rating in every category and sub-category, but NHTSA's tests also show that it has the lowest probability of injury of all cars the safety agency has ever tested.
The video below explains how the Tesla Model 3 accomplished this feat.
The Tesla Model 3 also has a driver assistance system which makes use of 8 external cameras, a radar, 12 ultrasonic sensors, and a powerful onboard computer to prevent accidents. It includes an automatic braking system that detects obstacles such as pedestrians or other vehicles, and stops the car. In the IIHS testing, this feature was tested by driving the car towards a stopped obstacle, first at 12 mph and then at 25 mph.
The auto-pilot feature helps the car to match the speed of the surrounding traffic and steer back into its lane if gone astray. This enhanced auto-pilot upgrade can be purchased for $5000.
The Tesla Model 3 specifications and features
Dimensions
Wheelbase 113.2 inches (2,875 mm)
Length 184.8 inches (4,694 mm)
Width 72.8 inches (1,849 mm)
Height 56.8 inches (1,443 mm)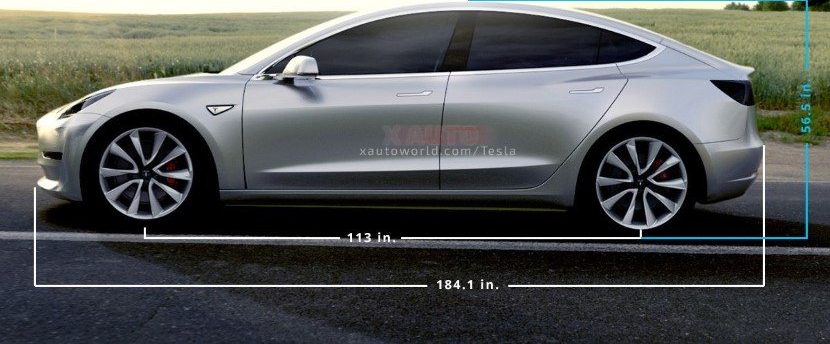 Exterior of the Tesla Model 3
The aluminum-steel structure makes the Tesla Model 3 rigid and the battery pack mounted in the floor provides a low center of gravity, resulting in low rollover risk. It is available in solid black, but can be upgraded to deep blue metallic, red multi-coat, midnight silver metallic, and pearl white multi-coat, costing $1000.
Interior of the Tesla Model 3
The Model 3 seats 5 adults and has a 15-inch landscape-oriented touchscreen at the front. Buyers can also purchase the $5,000 premium pack that adds heated seats all-round, wood trim on the dash instead of plastic, an upgraded stereo, tinted sunroof and folding wing mirrors. It's also possible to opt for a black-and-white interior for an additional $1000. Tesla also made changes in the interior recently, giving the steering wheel a metallic finish and making it heated.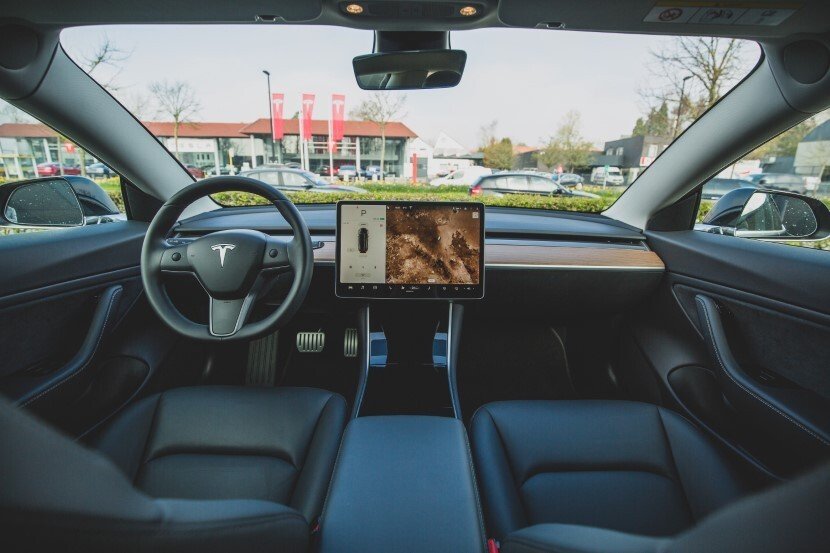 Wheels of the Model 3
Tesla recently upgraded the Model 3's wheel line-up with slightly different designs on the 18″ aero wheels and 19″ sport wheels, and also added new 20" uberturbine wheels.



Battery and charging
The batteries used in this vehicle were also upgraded from 80.5kWh to 82-kWh lithium-ion batteries with battery cells produced by Panasonic. These battery cells increase the energy density by approximately 5%.
On TeslaMotors, the user "Corio13" explained that Tesla had sent information about 2021 Model 3 vehicles to buyers in Europe ahead of time: "When shipping to Europe, Tesla already sends the papers to the customer before the car arrives, so that they can be registered beforehand and a smooth pickup is guaranteed. That is why some German owners already have registration for their cars that are due to be picked up in late November or December."
This was confirmed by the image shared by user HolgerS on tff-forum.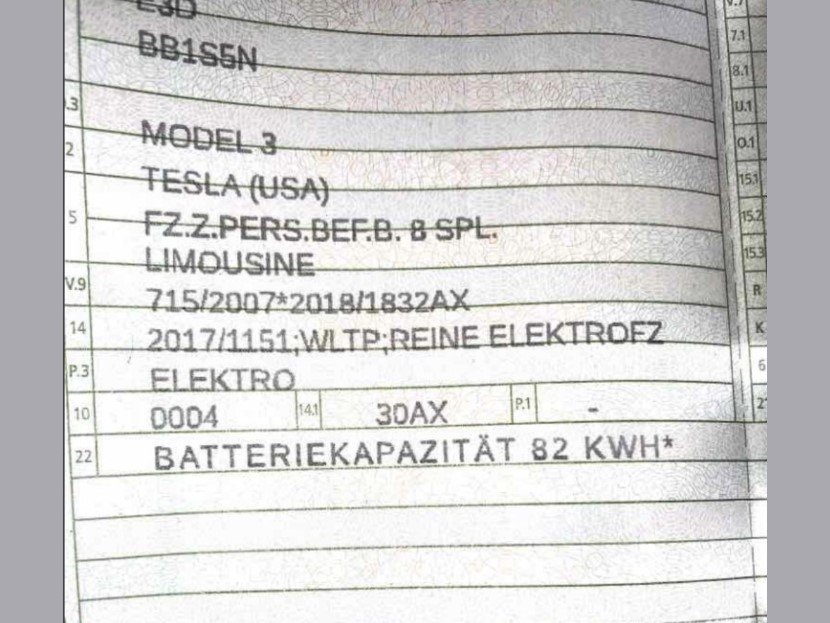 The Tesla Model 3 can charge from 0-100% in 5.5 hours on a 22kW charger, 8.5 hours on a 7kW charger, and 20 hours on a slow 3kW charger. It can also be charged from 0-80% on a public rapid 120kW supercharger within 20 minutes, and 30 minutes on a 100kW charger. Tesla has over 20,000 superchargers located worldwide.
Trim levels
The Tesla Model 3 has three primary trim levels: Standard Range Plus, Long Range, and Performance. A Standard Range is also available as a more affordable option, but it's not listed on the website and is only available as a special order for $36,200. Mid-Range RWD and Long Range AWD are also available.
As described on the website, the Standard Plus model has a range of 263 miles (423 kilometers), upgraded from 250 miles with a power output of 283 horsepower. It can go from 0-60 mph in 5.3 seconds and has a top speed of 140mph (225kmph) owing to its 180kW motor. It weighs 3582 lbs (1625 kilograms) and has a base price of $39,990.
The Long Range AWD also uses two electric motors located in the front and rear, and weighs 4065 lbs. It lags behind in performance than the former model, hitting 60mph in 4.2 seconds with a top speed of 145mph, but boasts a 353-mile range (568 kilometers), upgraded from 323 miles. This model has an increased power output of 450 horsepower and costs $48,990.
The Performance model now has a range of 315 miles (506 kilometers), while it was previously 299 miles. It supports dual electric motors which can produce 336kW of power, helping the car to go from 0-60 mph in 3.1 seconds with a 162mph (260kmph) top speed. The extra motor also adds mass, so this model weighs 4065 lbs (1844 kilograms). It carries a total power output of 346 horsepower and starts at $56,990. It also supports a Track Mode, which is explained on the website:
Track Mode V2 allows Model 3 Performance drivers to customize its handling, providing even more control over how their car behaves on track. Drivers can now fine-tune their car's performance, including motor balance, stability assist, and regenerative braking.
Tesla has also provided the option to purchase a premium upgrade for an additional $5000. This includes:
Premium seating and cabin materials with open pore wood décor. This is instead of the textile seating in the non-premium model.
Heated seats – All models offer a dual-zone climate control system, but this offers added warmth.
Two rear USB ports – This is in addition to the two USB ports in the front centre console of every Model 3, as well as a 12-volt power outlet.
Twelve-way, power adjustable front seats, steering column and side mirrors, with custom driver profiles.
Premium audio system – The upgraded version offers more power, tweeters, surround speakers and subwoofer.
Tinted glass roof, packing ultraviolet and infrared protection.
Premium side mirrors, with auto dimming, power folding, and heating. All side mirrors are power-adjustable, but this adds extra convenience.
LED fog lamps.
A center console with covered storage, as well as docking for two smartphones. The non-premium centre console only offers open storage in the center console.
With the Model 3, Tesla has outdone its rivals in terms of performance and price. As Car and Driver put it, "Competitors are bringing new EVs into the market at a rapid pace, but the buying public already seems to equate "electric car" with Tesla in the same way it associates "hybrid" with Toyota's Prius."